There's no doubt about it — BTS is having A HUGE night at the 2018 Billboard Music Awards. First of all, they did THAT: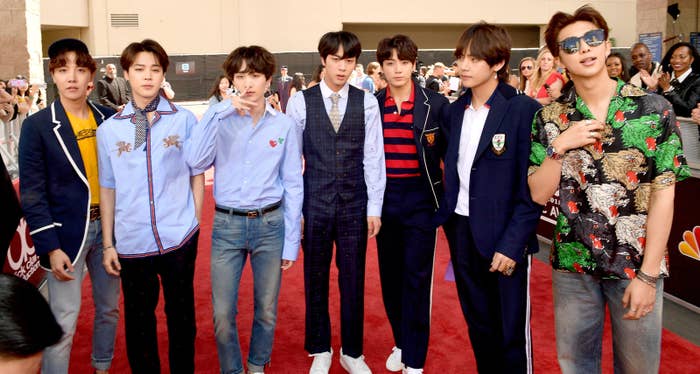 Plus, took home the "Top Social Artist" award and they're even going to take the stage by storm with an epic performance. They're doing great, sweetie.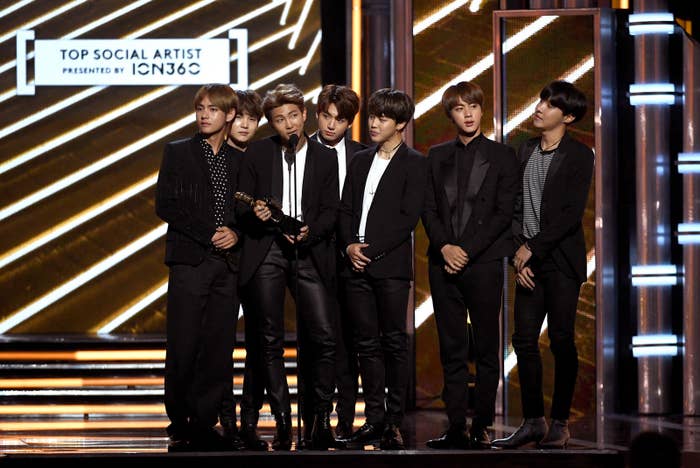 Naturally, people everywhere are fangirling over them — and they've officially added a huge new fan to the club: the one and only Taylor Swift. First, Taylor posted this sweet pic with SIX heart emojis! SIX!
Plus, she even shared the pic AGAIN on her story in case we missed it. This time she said "BTS 4EVER" and added two more hearts. WE ARE AT EIGHT HEARTS, PEOPLE!!!!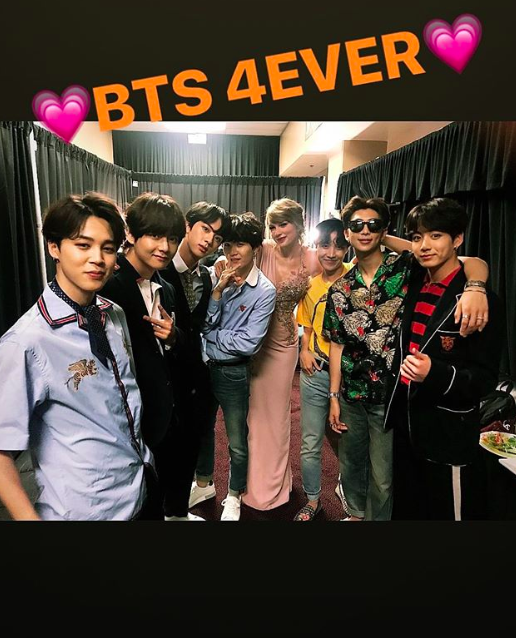 Anyway, fans are freaking out over the fact that these two HUGE musical forces just met:
This person even predicted the future!!!!
To summarize: 💗 💗 💗 💗 💗 💗 💗 💗