If you've been glued to your TV watching election coverage for the past 72 hours or so, I'm sure you're familiar with Steve Kornacki — MSNBC's political correspondent and map genius who has been relentlessly updating us as the votes have been counted.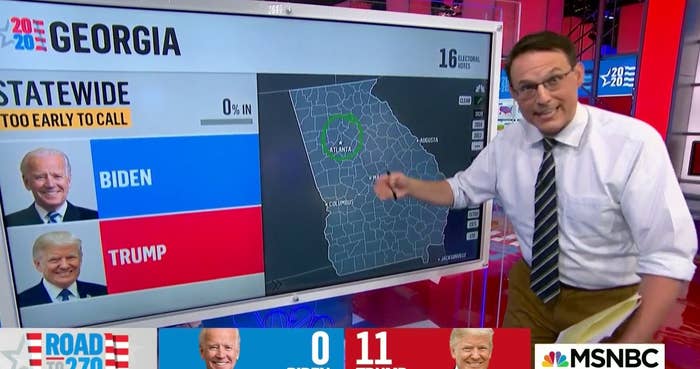 Last night, Kornacki almost decided to get a nap in, but instead he and his map stayed up:
Seriously, like the Energizer Bunny, he just keeps going and going and going:
And going and going and going:
Naturally, the internet has been impressed with Kornacki, and they've dubbed him everything from "chartthrob" to "map daddy." Here are some of the best tweets:
1.
2.
3.
4.
5.
6.
7.
8.
9.
10.
11.
12.
13.
14.
15.
16.
17.
18.
19.
20.
21.
In conclusion: