Someone Just Rickrolled The Shit Out Of Taylor Swift Fans And It's Low-Key Hilarious
Never gonna give you up, never gonna let you down.
Ever since Taylor Swift revealed that her new single is dropping tonight, fans have been on high alert. So when a kind of legit-looking site with a countdown clock started making the rounds, people (myself included) started freaking out that the single was dropping early: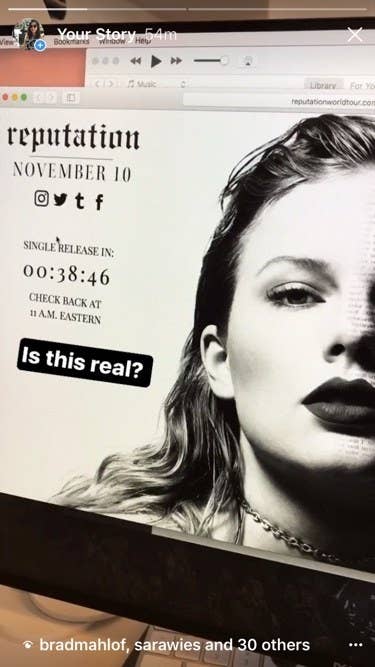 As the clock counted down to zero, the anxiety was building. The hype was real. I refreshed the page and... suddenly had a flashback to 2007 because some evil genius had just RICKROLLED US ALL.
Remember Rickrolling? It was a prank from a simpler time, when friends would send you video links and they would lead you to the 1987 Rick Astley song "Never Gonna Give You Up" instead of whatever you actually wanted to listen to:
People had a lot of different reactions to the epic pranking. Some were annoyed:
Some were convinced that Taylor herself was behind the whole thing:
But, mostly, people thought it was a hilarious prank by some genius with a lot of time on their hands: