The sun's shining, the birds are chirping, the eclipse eclipsed, and Simone Biles just revealed she has a boyfriend — it's a wonderful day to be alive!
It's true — America's gold medal-winning sweetheart is dating 23-year-old gymnast Stacey Ervin and they couldn't be cuter together. Here they are at the USA Gymnastics Hall of Fame ceremony...
...and I'm pretty positive Stacey's caption could warm even the coldest of hearts: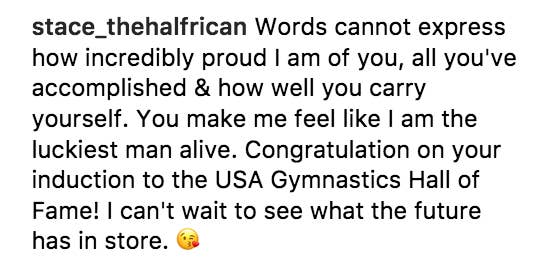 They've even been posting cute selfies all over Snapchat, so you know it's the real deal:
Simone is just like all of us, and couldn't help but like this perfect tweet because she's happy and that's what happy people do on social media:
She's also been liking a bunch of tweets from the "gymternet" about her new relationship:
AHHH, TO BE YOUNG AND INSANELY TALENTED AND IN LOVE.