I can hardly believe that it's been over 21 years since She's All That came out back in 1999 — this movie can legally drink!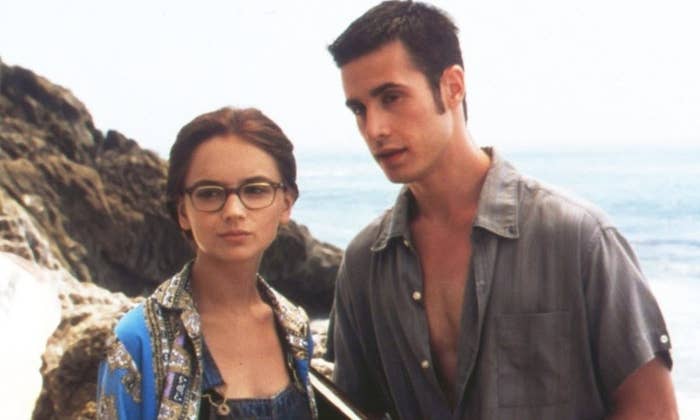 And when I did a rewatch the other day, I couldn't help but notice just how stacked this cast really is! (Seriously, A++++ casting.) Here's what everyone's up to now:
1.
Freddie Prinze Jr. as Zack Siler
2.
Rachael Leigh Cook as Laney Boggs
3.
Jodi Lyn O'Keefe as Taylor Vaughan
4.
Matthew Lillard as Brock Hudson
5.
Anna Paquin as Mackenzie Siler
6.
Kieran Culkin as Simon Boggs
8.
Kevin Pollak as Wayne Boggs
9.
Elden Henson as Jesse Jackson
11.
Gabrielle Union as Katie
12.
Tamara Mello as Chandler
14.
Usher Raymond as Campus DJ
15.
Milo Ventimiglia as Soccer Player
16.
Sarah Michelle Gellar as Girl in Cafeteria
Sadly, Paul Walker died in 2013 and Alexis Arquette died in 2016 — they played Dean Sampson (Zack's mean friend who made the bet with him) and Mitch (from Laney's performance art night) respectively.