If you're like me, you spent the long weekend watching hours and hours of US Open tennis — specifically, watching Serena Williams absolutely crush it.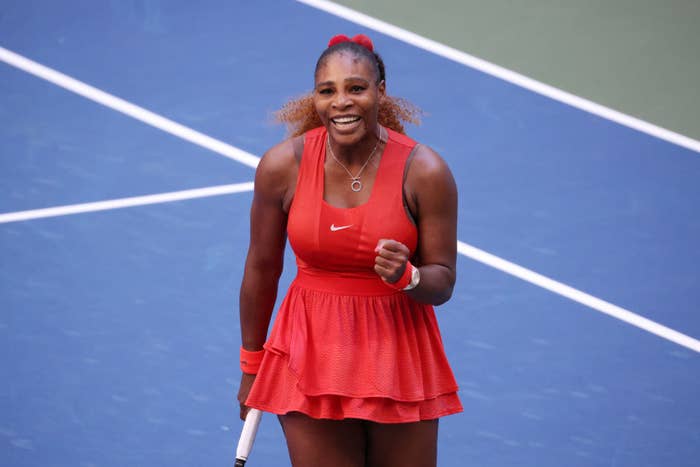 And while there are no fans in attendance this year due to the coronavirus pandemic, Serena still had the most adorable duo cheering her on in the stands: Her husband, Alexis Ohanian, and her 3-year-old daughter, Alexis Olympia Ohanian Jr., who goes by Olympia.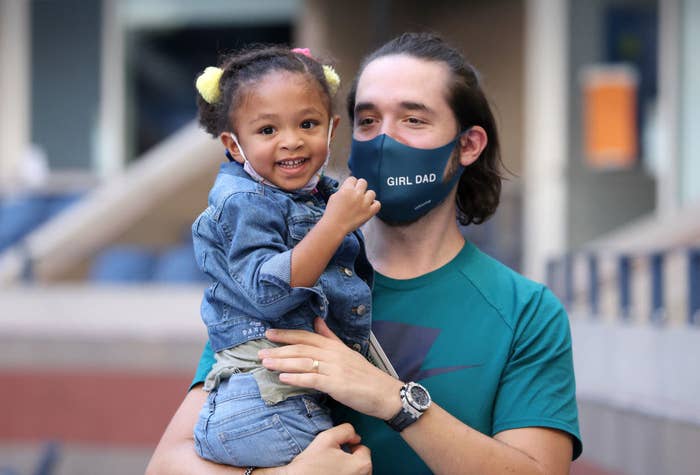 Fun fact: Serena isn't the only mom who made the quarterfinals — in fact, she's one of three, which is a first in Grand Slam history:
But, anyway, the US Open cameras caught a priceless moment between Serena and Olympia, and I couldn't stop smiling all weekend. Just watch, I guarantee you'll grin:
During a pause in the game, Alexis pointed out Serena to Olympia, who excitedly says, "Momma!"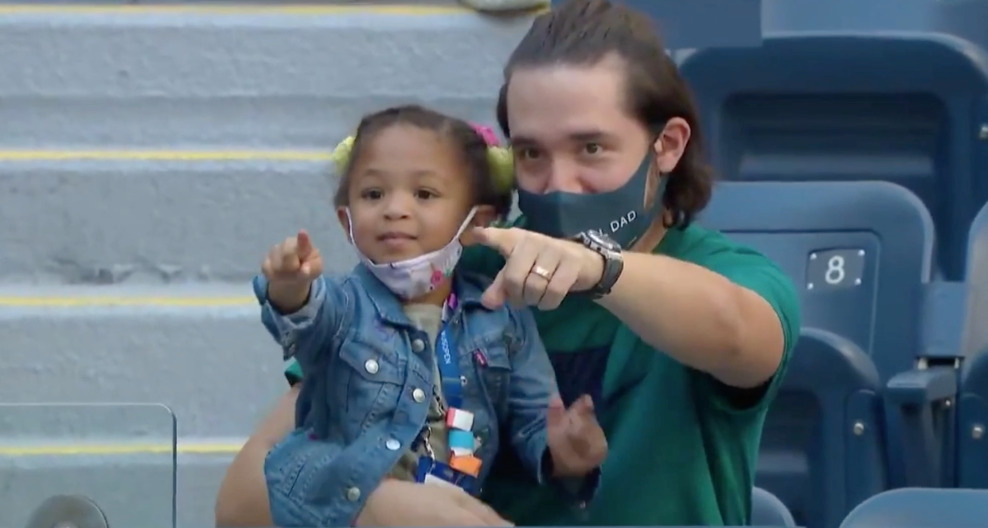 And when Serena noticed, mid-hydration break, she enthusiastically waved right back:
Just the sweetest, right?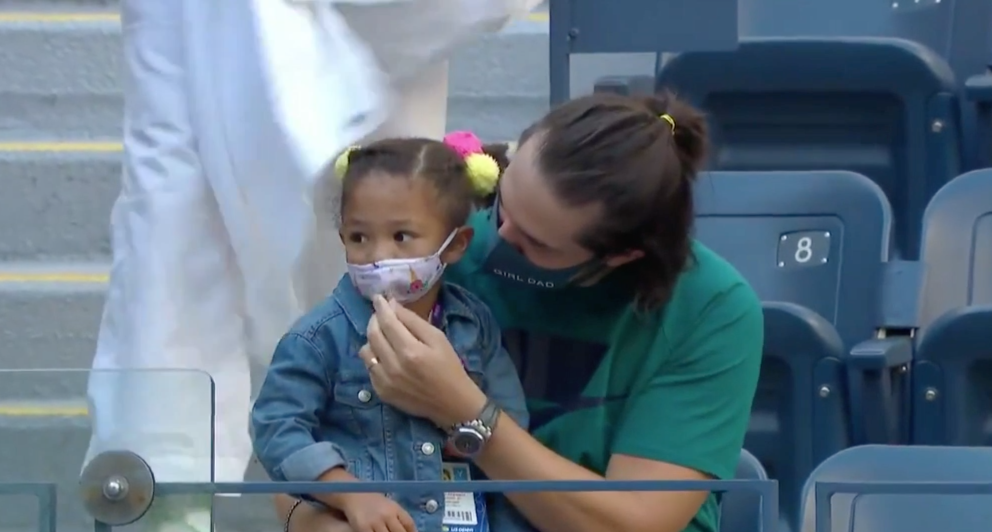 If you're wondering how many times is too many times to watch this cute moment, the answer is: The limit does not exist!
And to make matters cuter, Olympia also showed off her "happy feet":
Can't wait to keep watching Serena play this week, and here's hoping for even more adorable family moments!