Sarah Hyland And Wells From "The Bachelorette" Is The Pairing I Never Knew I Needed
A true Bachelor Nation fairytale!
Hi, hello, welcome! Please settle in because I'm about to share my current obsession with you. Our story begins with Modern Family star and known hilarious badass, Sarah Hyland.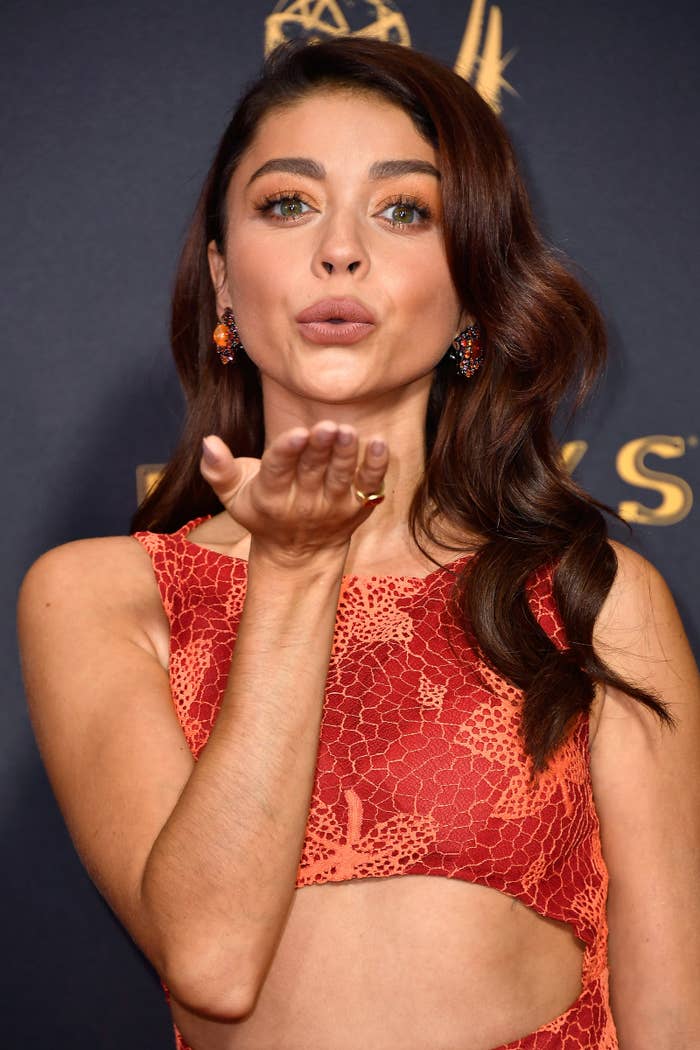 If you're part of Bachelor Nation, you probably know by now that she's also a huge fan of the franchise and an excellent live-tweeter:
This brings us to the next star of the story — Bachelorette fan favorite, Snapchat genius, and DJ, Wells Adams:
Over the summer, Sarah (like the rest of us) was pumped to see Wells as the bartender on Bachelor In Paradise:
Wells acknowledged the tweet and one-upped her with a cute lil' Modern Family reference, hehehe: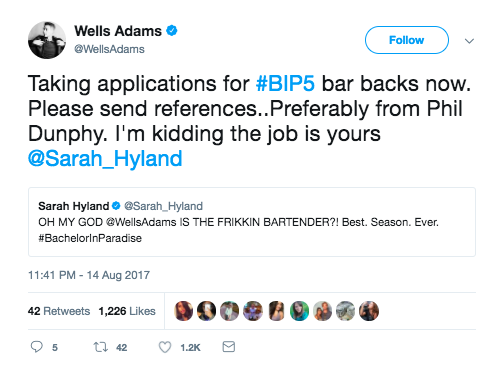 And then last week, at Halloween, some *stranger things* happened. Sarah posted a photo of her and Wells in costume as Eleven and Dustin from Stranger Things...
So after that, people were like, "Hmmmmmmmm??? What's going on here???" And Sarah was cutely coy about it: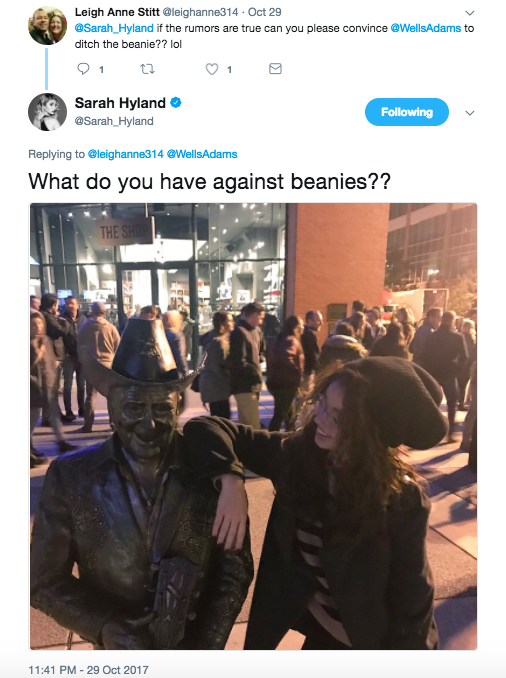 And then this past weekend, we were graced with two MORE completely cute photos on social media...
And I ain't the only one:
Anyways, neither Sarah nor Wells has *officially* confirmed the relationship, but all I can say is I'm happy for them no matter what's going on. THE END. Enjoy this tweet from 2012 that hasn't aged well: