Ryan Gosling's Dog George Passed Away And This Emotional Tribute To Him Is So Pure
RIP George.
They say dog is man's best friend — and for Ryan Gosling that couldn't possibly be more true. Sadly, his dog George passed away in December, but he keeps his memory alive every day.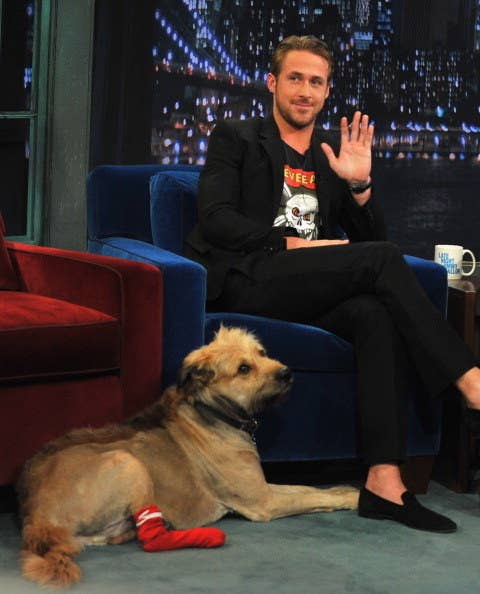 When Ryan hosted SNL over the weekend, he even rocked a shirt with George's picture on it as a tribute:
This week, Ryan appeared on The Ellen DeGeneres Show and they talked about George — and it was honestly the purest thing I've ever seen.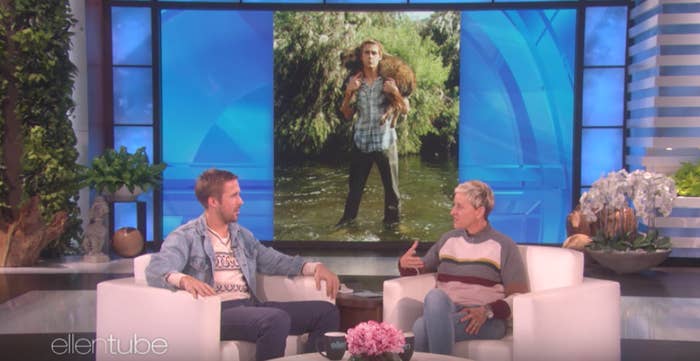 Ryan explained that George was less like a dog and more like a human:
He passed away in December and he was a good friend to me. It's funny to say dog, because — there was something about George where I think he thought being a dog was beneath him. You know? He would not do tricks. If you wanted him to sit down you had to convince him it was in his best interest...
The Blade Runner 2049 star had George for almost 17 years, and he brought him on almost every movie set he ever worked on — and now he even wears George's dog tag everywhere to keep his memory alive: