Margot Robbie stunned in yet another fashion tribute to an iconic 1960s Barbie — a black sequined Schiaparelli Haute Couture dress — and Ryan Gosling had perfect Kenergy in a pink suit.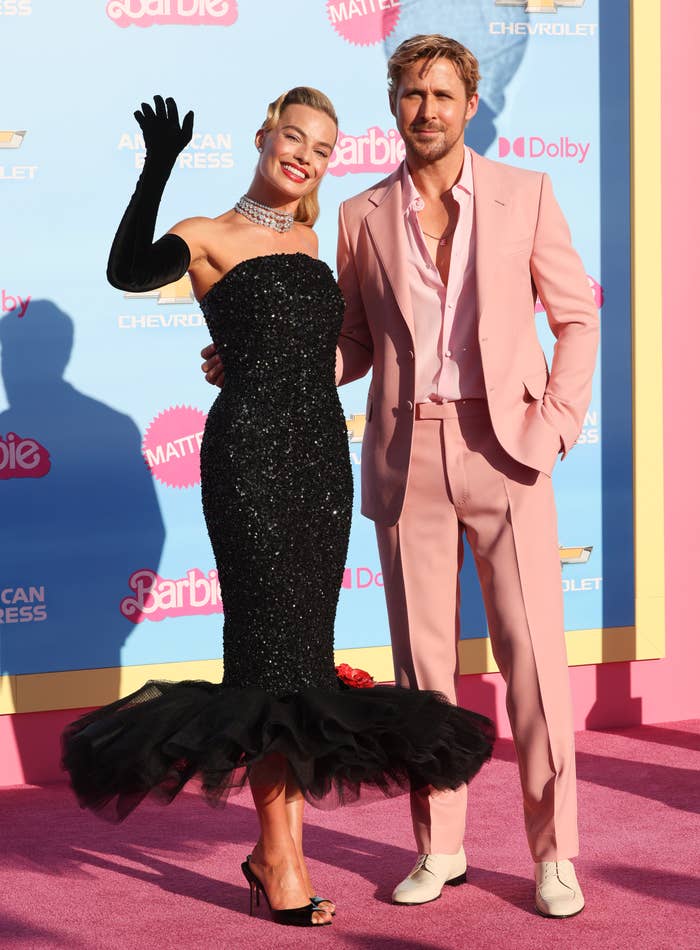 But that's not what I'm here to talk about right now! Because if you zoom in to Ryan's look, there's a little detail that'll absolutely warm your heart.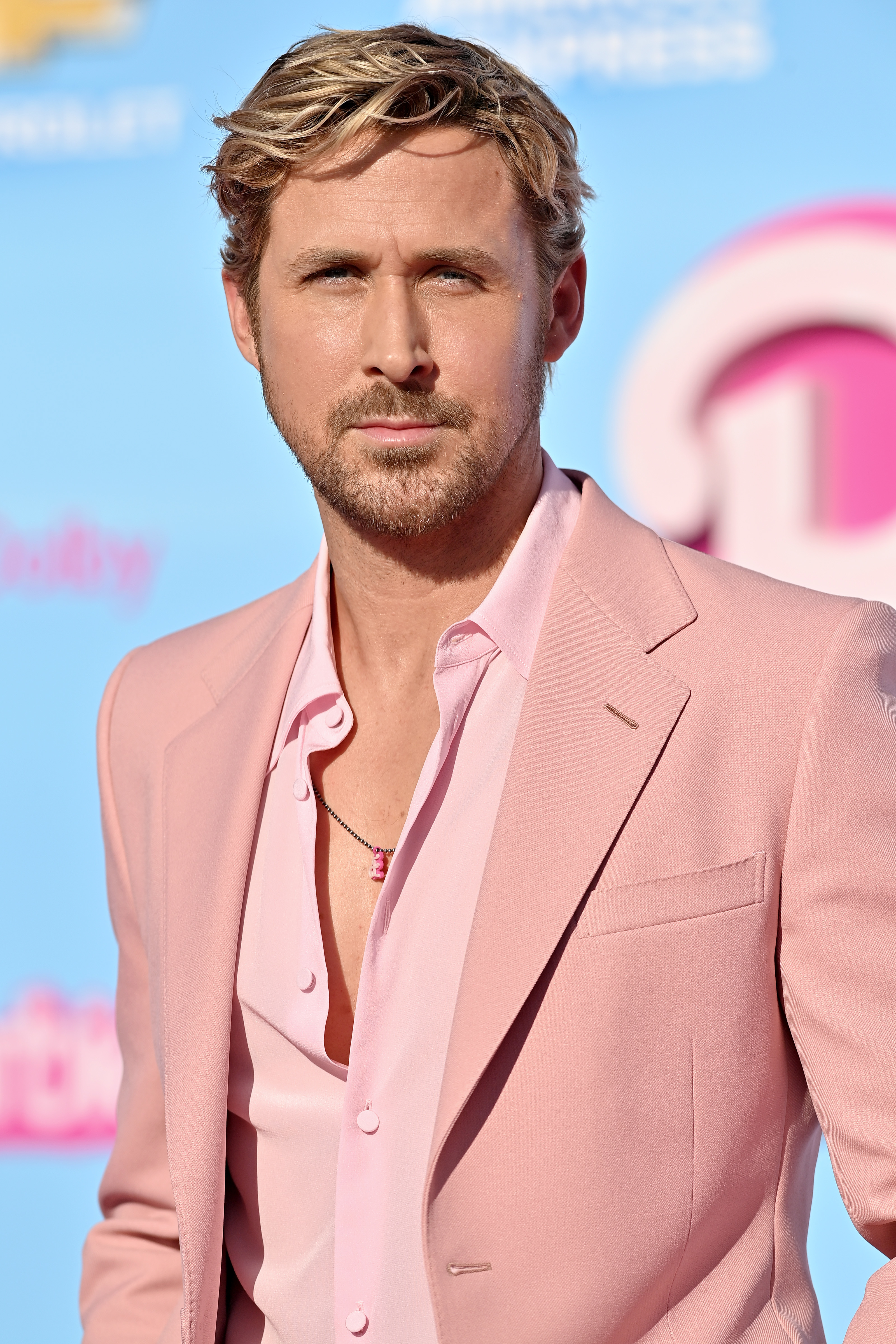 Oh, what's that? If you said, "Oh, that an 'E' necklace written in the Barbie font as a tribute to Ryan's wife Eva Mendes," you'd be absolutely correct!!!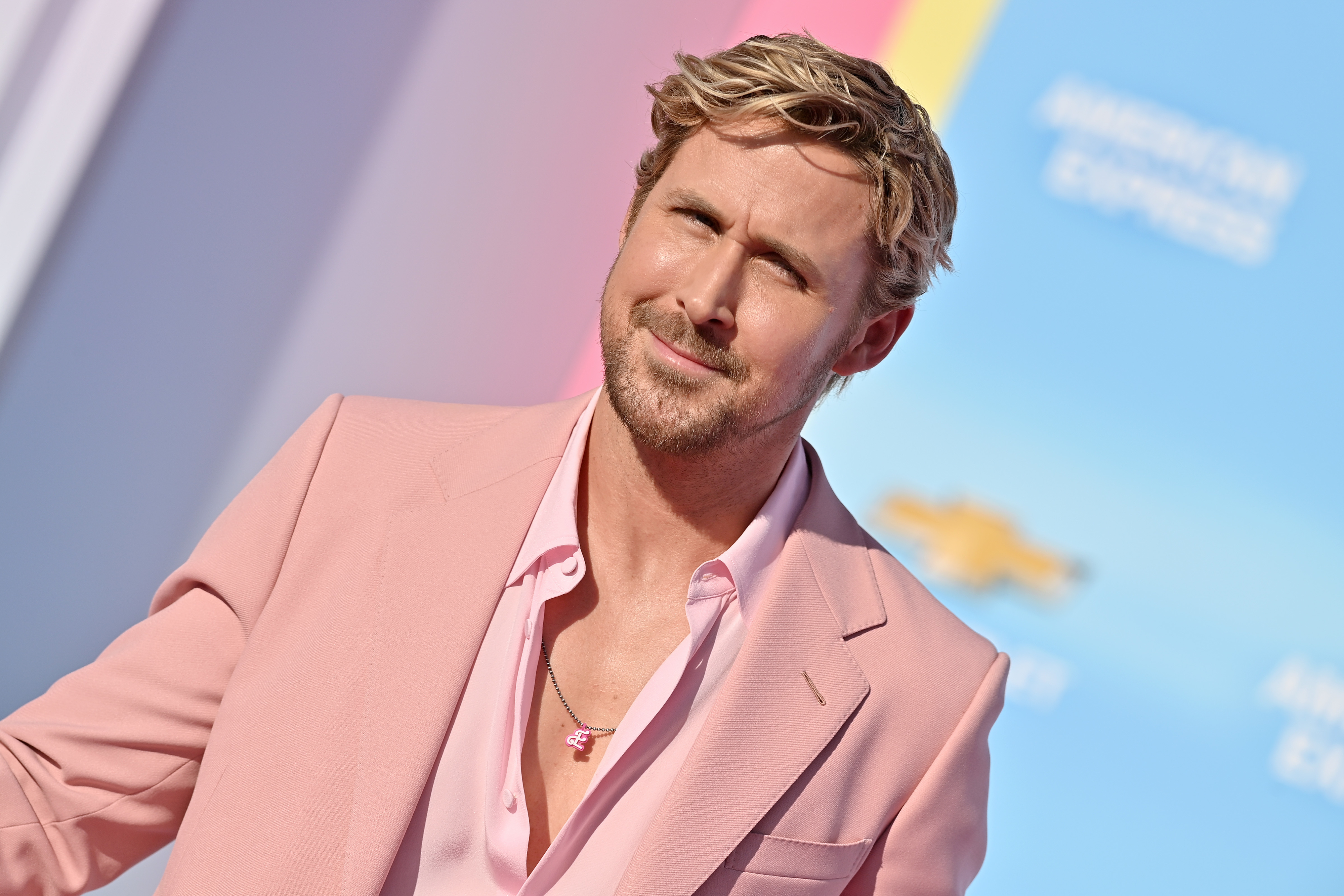 He really wore her initial on a chain 'round his neck, not because she owns him but 'cause she really knows him!!!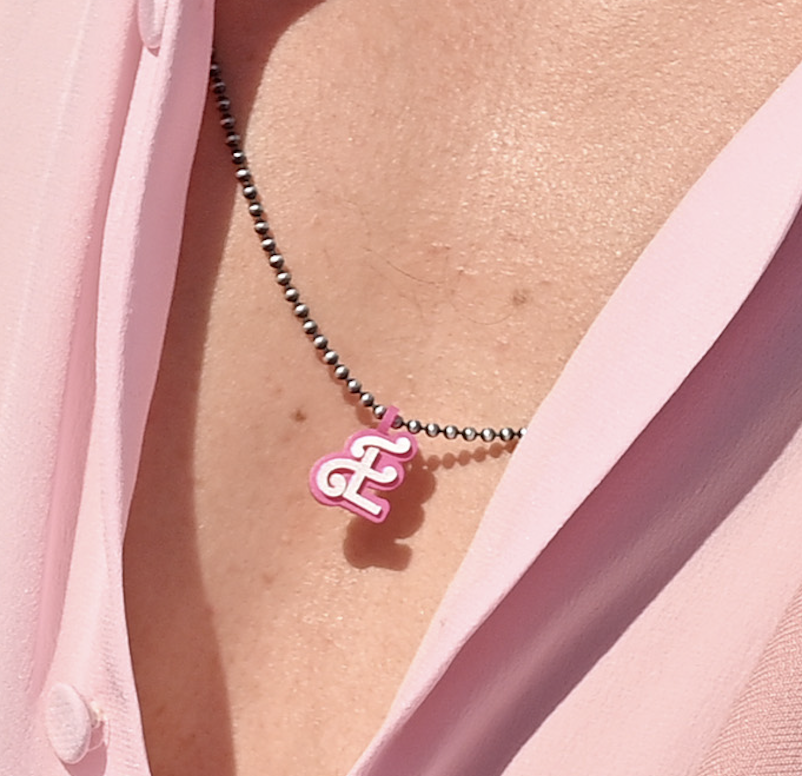 In case you're wondering why Eva wasn't at the premiere, the pair has historically kept their relationship out of the spotlight. Back in April, she told a fan on Twitter that she wasn't comfortable "exposing the very private life that we value," when asked if she'd be on the Barbie red carpet with him.
But that didn't stop her from posting a super sweet tribute to Ryan on Instagram over the weekend, calling him, "Mi Hombre, Mi Vida, Mi Amor …RG💗"
I love the low-key way they show their love for each other while still keeping things private.