Well, it's official. Hiram Lodge (aka the one and only Mark Consuelos) is here to stay on Riverdale and I'd be willing to bet a lot of money that he's going to blow things the fuck up and ruin lives. But, I'll also bet a lot of money that he'll look DAMN FINE DOING IT. *shrugs*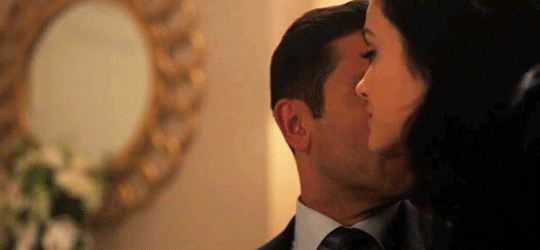 You see, it's pretty obvious to anyone with eyes that Hiram is a manipulative and evil POS...
...and our boy Archie Andrews is pretty much royally fucked:
But, we need to address the ridiculously sexy elephant in the room: The man is a delicious snack.
And he's the daddiest daddy that ever daddied:
(Even though "daddy" isn't for everybody...)
People need to know more about him!
Lives are changing!
Vocabularies are expanding!
Buckle up, kiddos — Daddy is here to stay so we might as well enjoy the ride.
Oops. Something went wrong. Please try again later
Looks like we are having a problem on the server.
How do you feel about Hiram?
Mostly attracted, a little bit scared...

Mostly scared, a little bit attracted...

Attracted and then weirded out because he's old enough to be my actual DADDY.

FUCK HIRAM, FP IS THE DADDIEST.