The new Star Wars: The Last Jedi trailer came out last night, and there was A LOT TO PROCESS. But an adorable hero emerged from the epic clip. Allow me to introduce...the porg: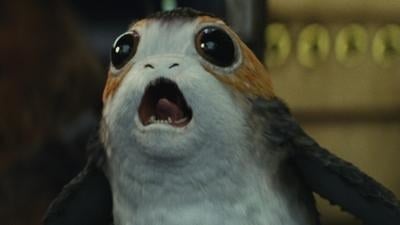 What's a porg, you ask? Great question! We were first introduced to porgs over the summer in a behind-the-scenes reel shown at D23, and here's the basic 411 on porgs from Pablo Hidalgo at Lucasfilm Story Group:
Porgs are native to Ahch-To, and can be found dwelling along the cliffs of the island where Luke and Rey are. In many ways, they're the Star Wars version of puffins. They build nests. They can fly. Their babies are called porglets.
PORGLETS?! ARE YOU TRYING TO BREAK ME?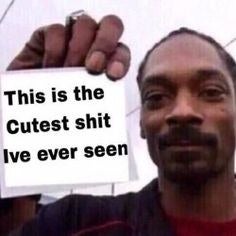 Anyways, now that a porg made its glorious trailer debut, the internet has lost its collective shit. People are feeling seen...
...and more than a little warm and fuzzy inside...
...and honestly just completely goddamn protective:
Of course, people are dying to get their hands on porg merchandise IMMEDIATELY:
Because whether you love porgs or think you hate porgs, the truth is that porgs are here to stay:
And we are forever changed. THE END.
THE PORG VERDICT IS STILL OUT FOR ME...
Oops. Something went wrong. Please try again later
Looks like we are having a problem on the server.
Are you into the porg?
THE PORG VERDICT IS STILL OUT FOR ME...