Here Are 17 "Outer Banks" Behind-The-Scenes Secrets You Probably Didn't Know But 100% Should
"We spent about a month together in a one-bedroom apartment."
by
,
,
,
🚨Warning: Huge spoilers ahead for Season 1!🚨
If you're like us, all you've been thinking about is Netflix's Outer Banks — so we decided to Zoom with Chase Stokes, Madelyn Cline, Madison Bailey, Rudy Pankow, and Jonathan "J.D." Daviss to have our "Burning Questions" answered!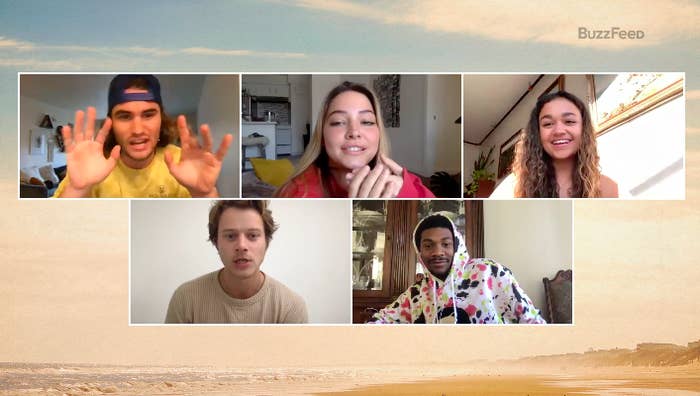 Here's absolutely everything we learned, including some teases about what would happen in Season 2 (which hasn't been officially confirmed just yet, but we're crossing all of our fingers and toes):
1.
The cast thinks the Pogues will reunite with John B. and Sarah pretty early in Season 2.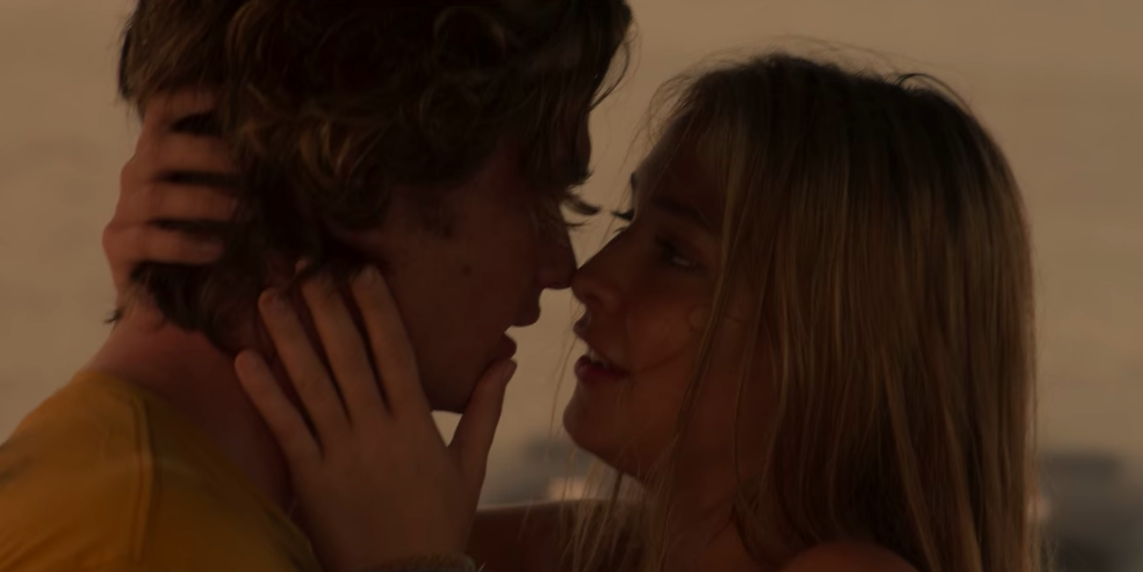 2.
And since the whole first season was about finding the treasure, they say a second season would focus on two things: getting the treasure back and getting revenge.
3.
When the show dropped on Netflix, some of the cast members were quarantining together so they could celebrate.
4.
Madelyn was actually super sick while filming the episode "Spy Games," where John B. and Sarah first bond, but she was so in character as Val that we never would have known.
5.
The love triangle involving Pope, Kiara, and J.J. was a surprise even to the actors.
6.
That being said, if a J.J.-and-Kiara relationship ever does happen, it won't be for a while.
7.
Or maybe Kiara will just get a brand-new love interest to avoid the "Pogue-on-Pogue macking" entirely.
11.
Speaking of trinkets, each cast member kept little objects from the set.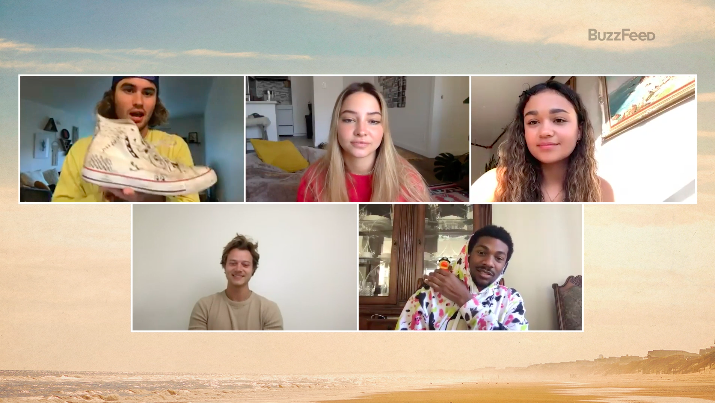 12.
The cast actually improvised some of the most quotable lines, like when Pope and J.J. make fun of John B. telling Sarah to "be safe" at the Crain House…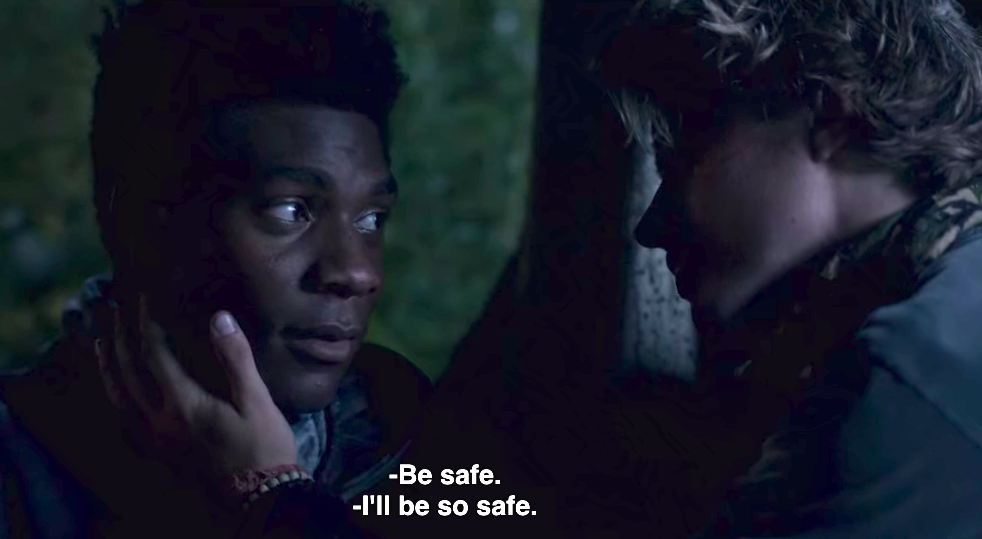 13.
…when J.J. calls the Kooks "Powerpuff Girls" after getting into a fight at Midsummers…
14.
...and when John B. calls Topper "sweetheart":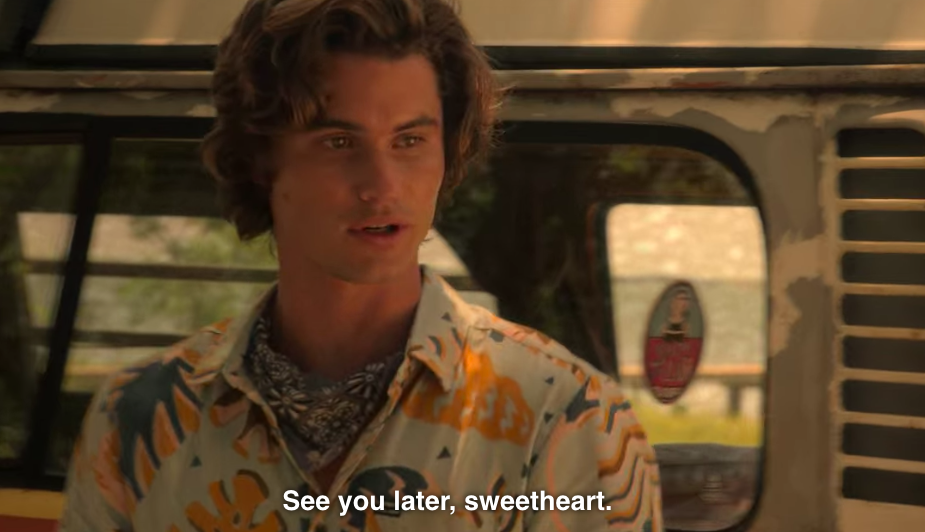 15.
While these five had great first impressions of one another, Chase revealed that he didn't like Austin North (who played Topper) at first — but of course, that changed real fast.
16.
Filming the MANY fight scenes in the show was one of the cast's favorite things to do because it was like learning choreography to a dance.
17.
The cast explained that their newfound fame hasn't sunk in just yet, given the circumstances, but they're so happy that fans love the show, and can't wait to film together again. (Ahem, we NEED a Season 2!)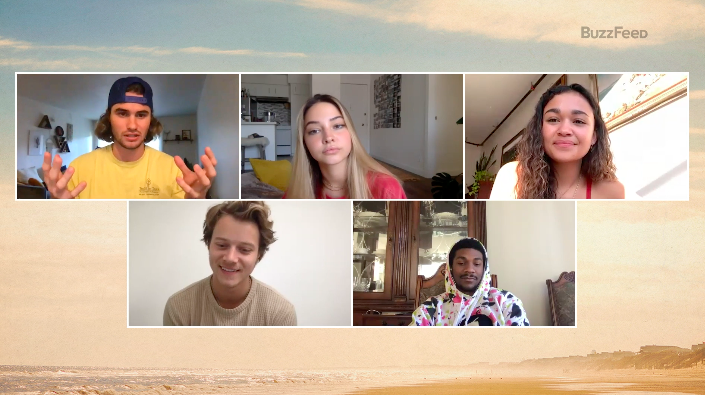 And be sure to watch Season 1 of Outer Banks, streaming on Netflix NOW!