This is Miranda Lambert and her husband, Brendan McLoughlin — who previously went viral as the "dancing hot cop."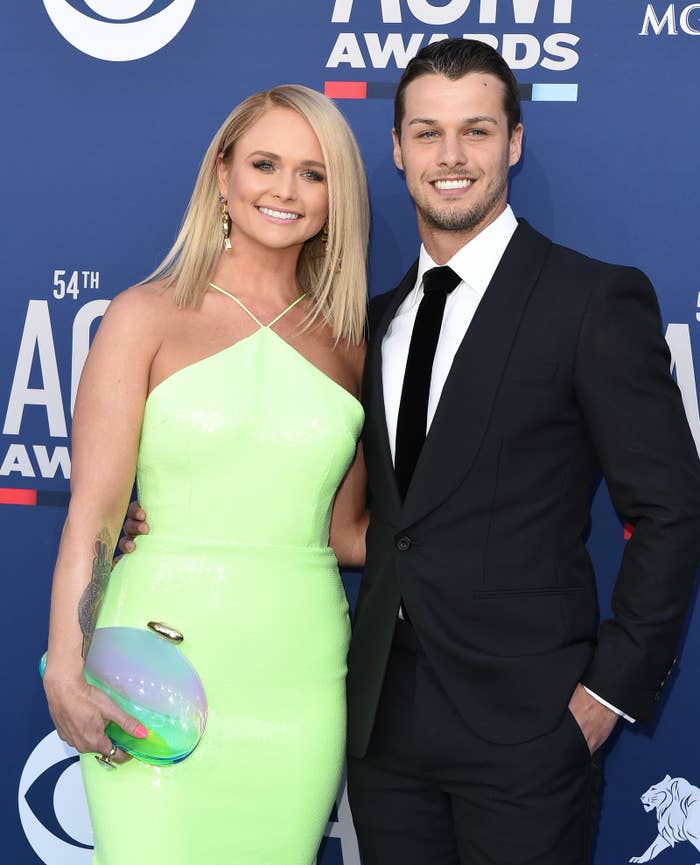 Back in February, Miranda surprised fans and revealed that they had tied the knot.
Anyway, they've just been livin' their best hot lives together and posting adorable pics.
Fast-forward to this weekend, when Miranda shared some (literally and figuratively) hot content of her husband frying some chicken:
And that's when someone who was scrollin' Instagram decided to comment this, presumably about Miranda's marriage:

But Miranda didn't seem too upset over the comment — she somehow found plenty of restraint and replied with this perfect light-hearted response: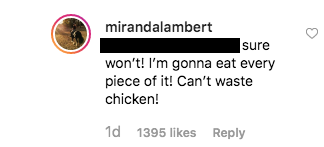 The morals of the story are 1) never let haters get you down and 2) never ever ever ever ever waste chicken. The end.