Miley Cyrus' Caption On This Pic With Liam Hemsworth Is So Damn Relatable
"He knows he's in trouble."
My absolute favorite newlywed couple, Miley Cyrus and Liam Hemsworth, attended the Vanity Fair Oscars party together over the weekend.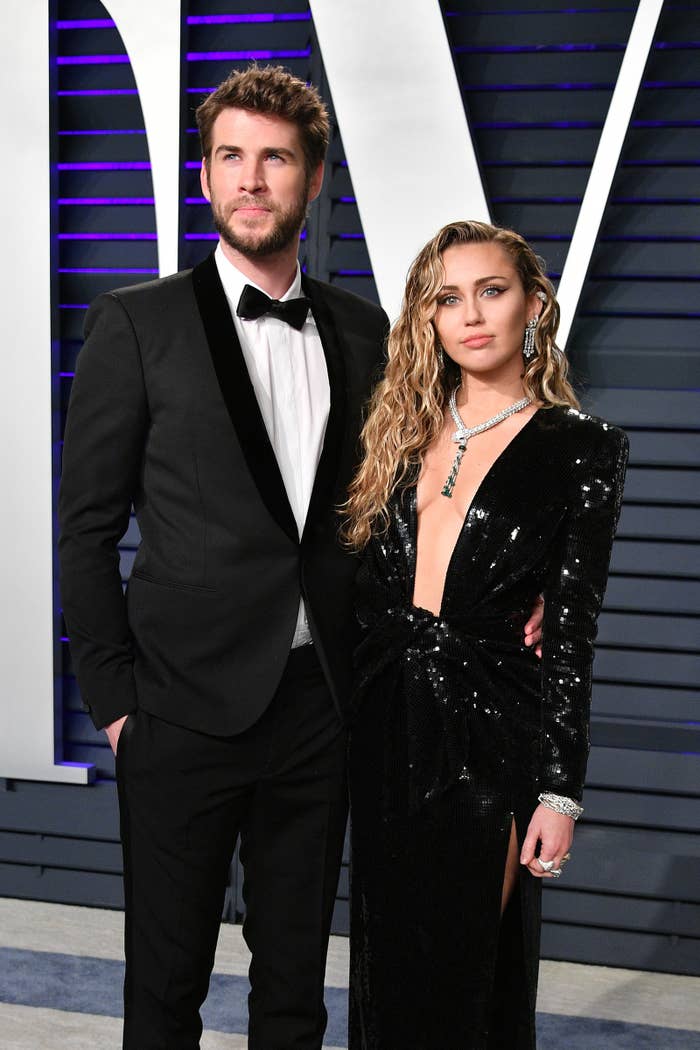 Anyway, Miley just posted a new pic from the red carpet, and I'm dying laughing over the caption:
"He knows he's in trouble. He didn't let me stand on my good side."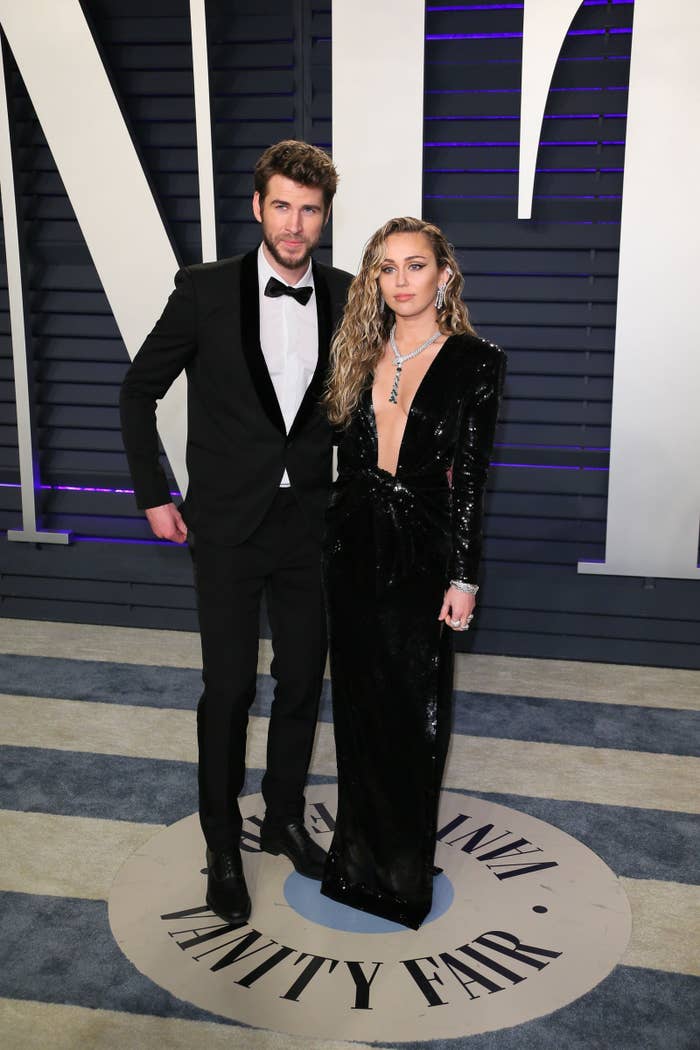 I'm LOL-ing because now that I know the context, this truly is the face of a woman who is thinking, "I am fucking pissed, but must hold it together for this damn photo."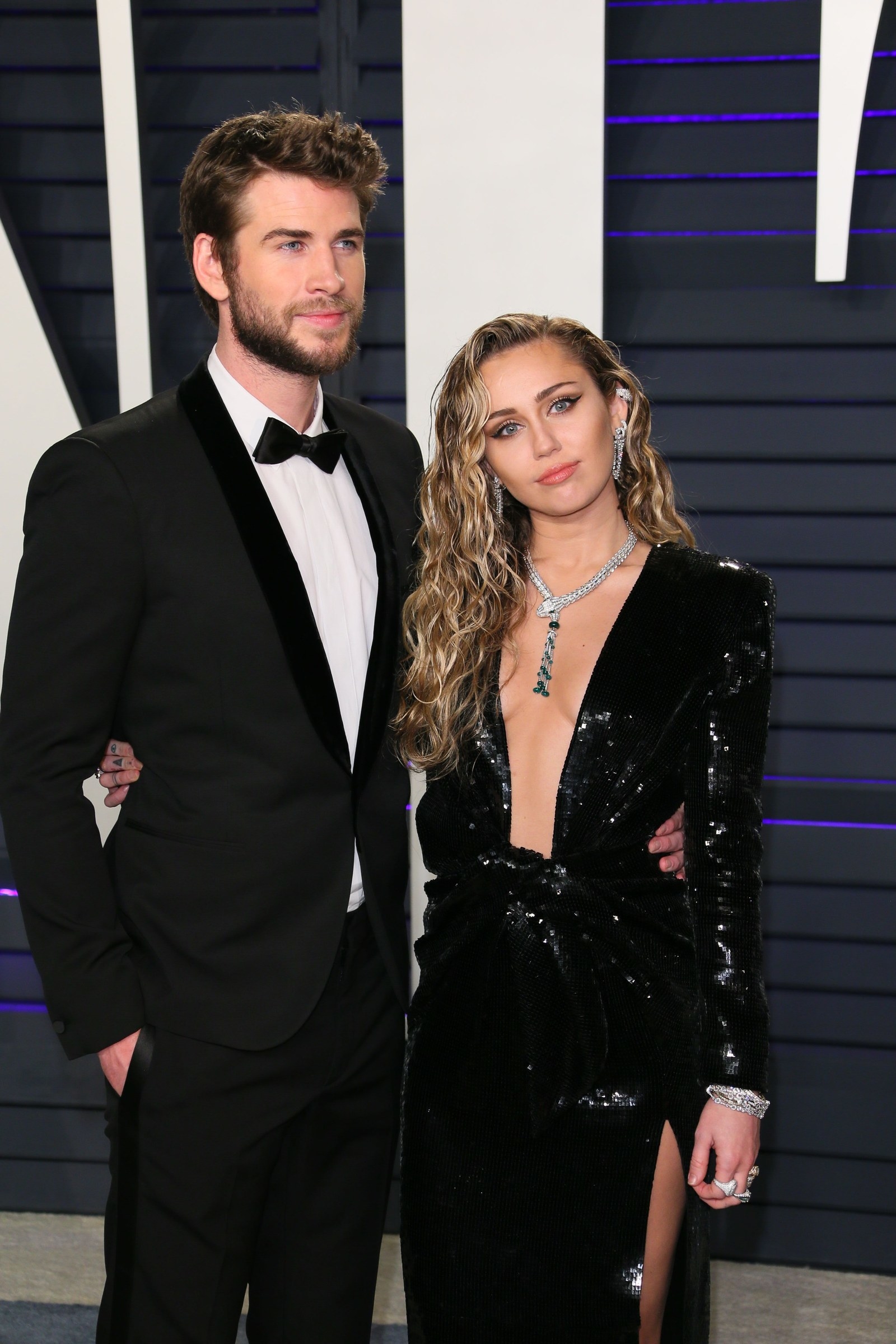 And Liam is just over here thinking about what hors d'oeuvres are going to be served inside, or something.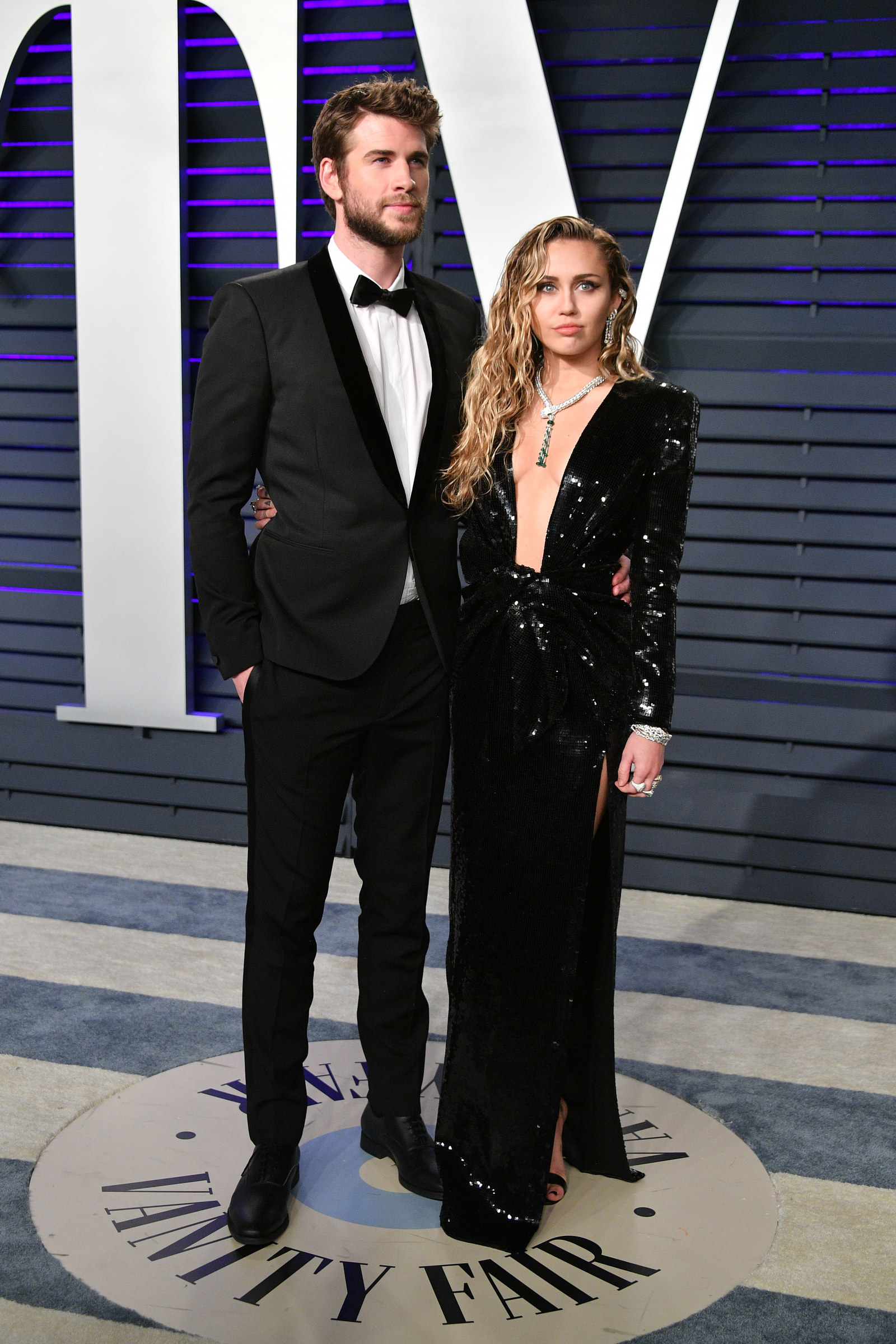 Like, this was my face last night when my boyfriend couldn't find the remote, so I REALLY RELATE.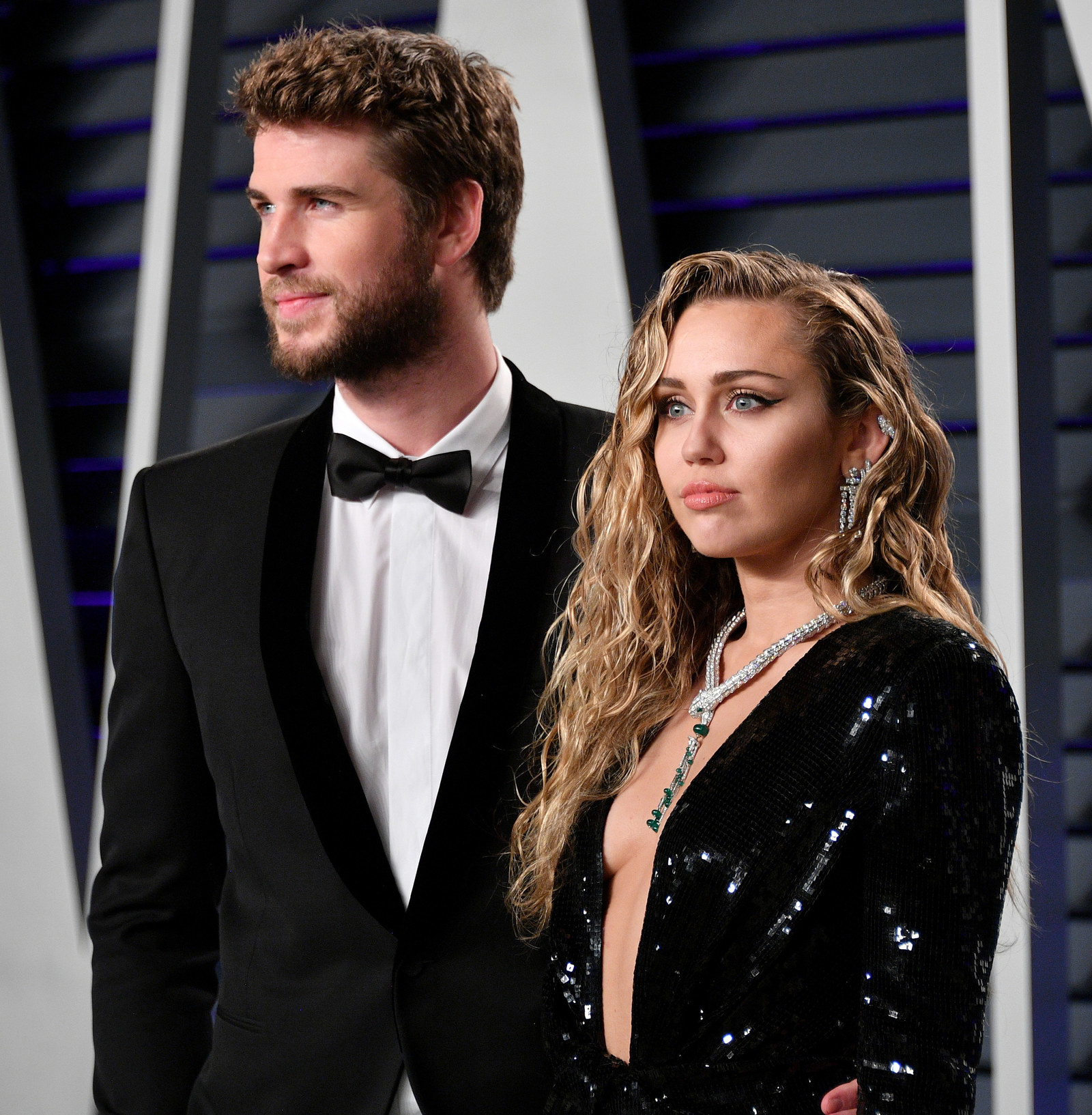 And then, like all quick couple spats, everything was instantly forgotten and order was restored when Miley was photographed on her "good side". THAT GRIN ON HER FACE, I'M DEAD.