It's always a fun time hanging out with The Marvelous Mrs. Maisel stars Rachel Brosnahan and Michael Zegen (aka Midge and Joel Maisel themselves!) but just add a bunch of puppies to the mix and, well, it's downright *marvelous*.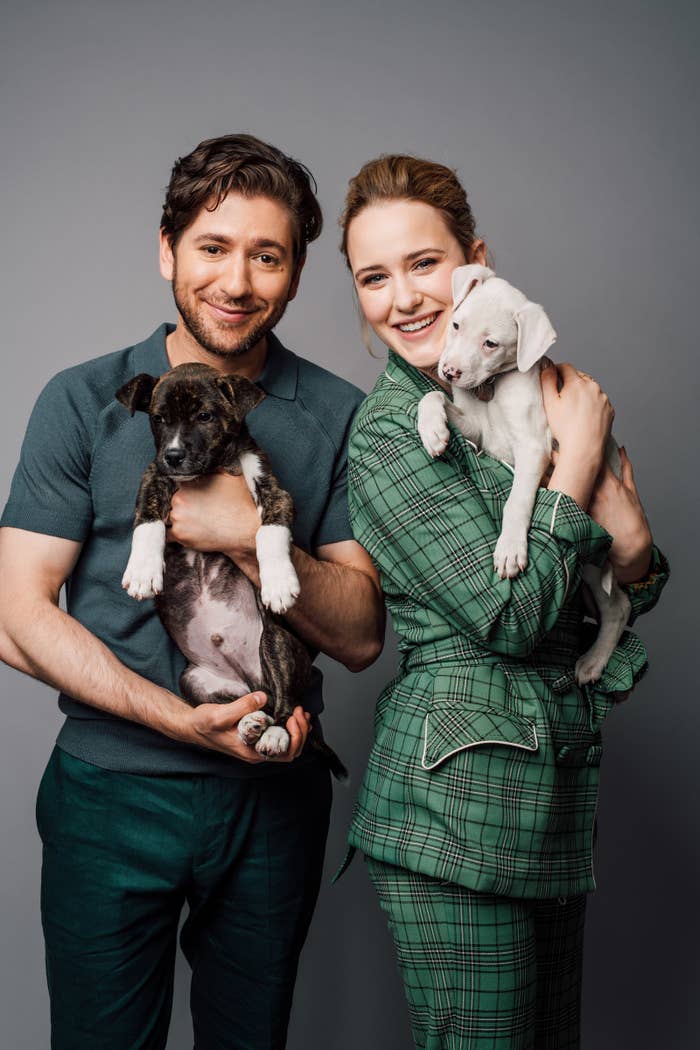 But between cute puppy moments, they were able to give us a lot of fun details about The Marvelous Mrs. Maisel. Here are some of the highlights:
1.
First of all, they shared some scoop about what we can expect from Season 3, and it sounds bigger and more wonderful than ever. (Hello, Sterling K. Brown!)
2.
Michael and Rachel revealed that some of their favorite episodes were the Catskills ones from Season 2. Particularly, Rachel loves the one where Abe (Tony Shalhoub) watches Midge do standup for the first time.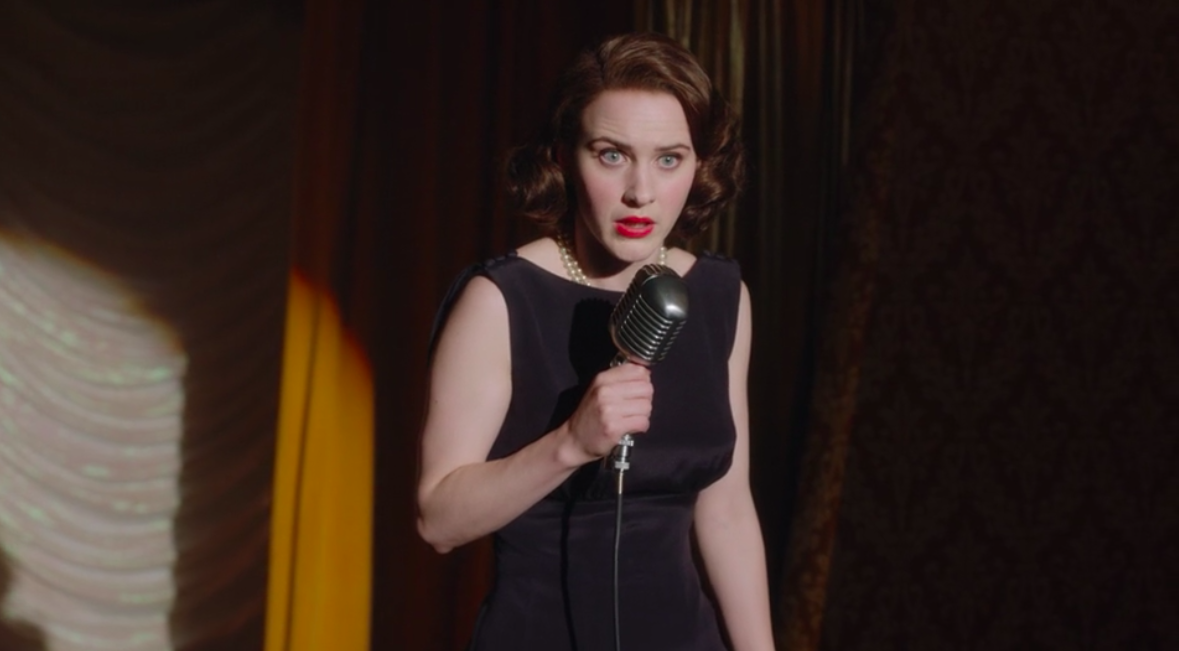 3.
Rachel watched Ali Wong's standup comedy, particularly Baby Cobra, to help prepare for the role of Midge.
4.
Michael would love for Billy Eichner or Steve Martin to guest star on the show.
5.
Rachel and Michael have known each other since long before Maisel — they did a script reading together back when Rachel was 19. That friendship really made them feel more comfortable when they eventually auditioned for Maisel.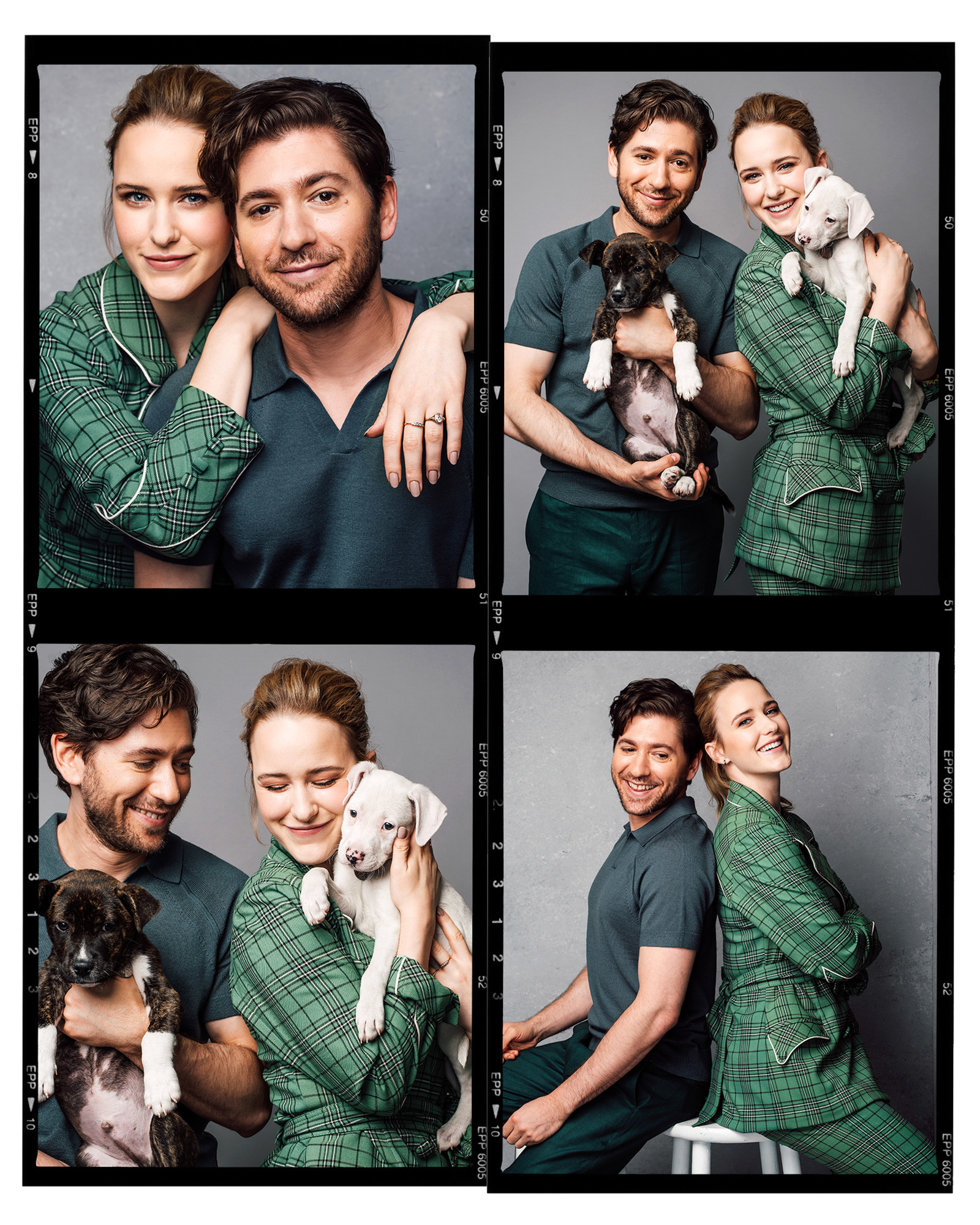 6.
The fans are very pro Benjamin (Zachary Levi) and Midge, but Michael and Rachel have mixed feelings about who she should end up with. (Yes, even Michael who plays Joel!)
7.
Alex Borstein is, unsurprisingly, a lot like her character, Susie, in real life.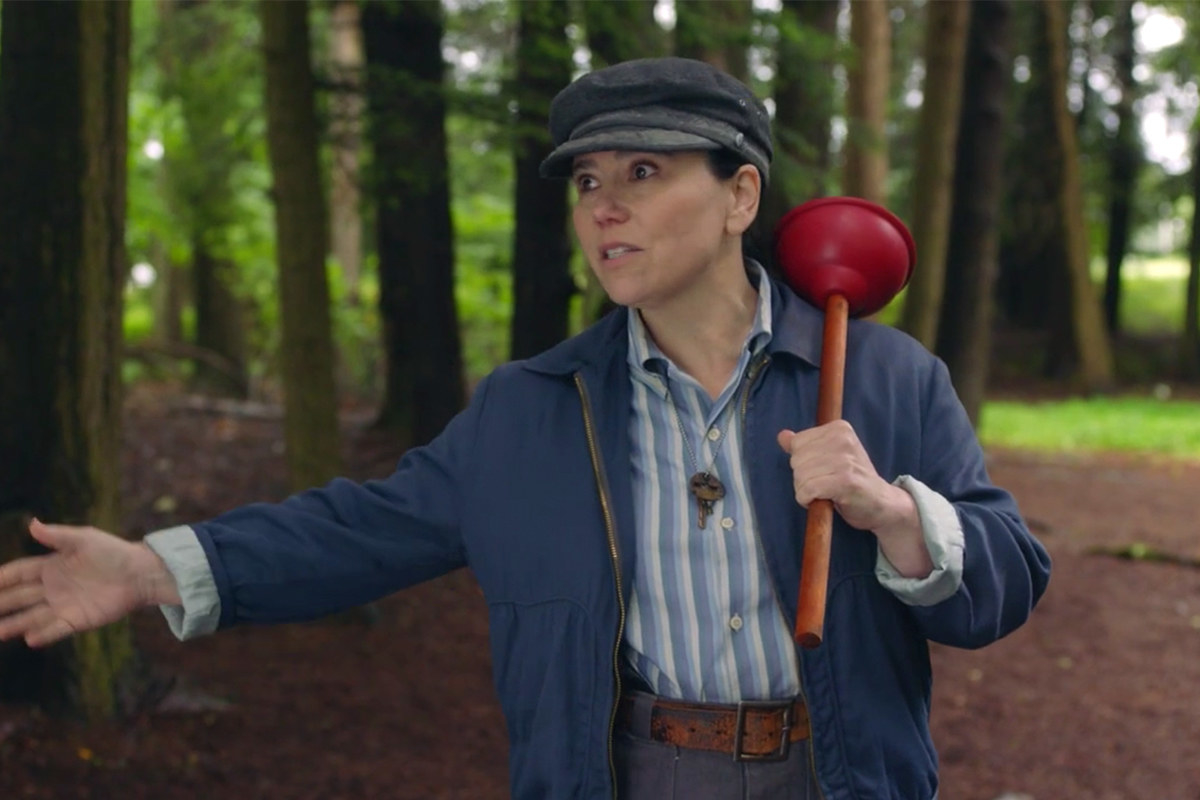 8.
Rachel and Michael have both had different-yet-hilarious experiences filming with Tony Shalhoub on set.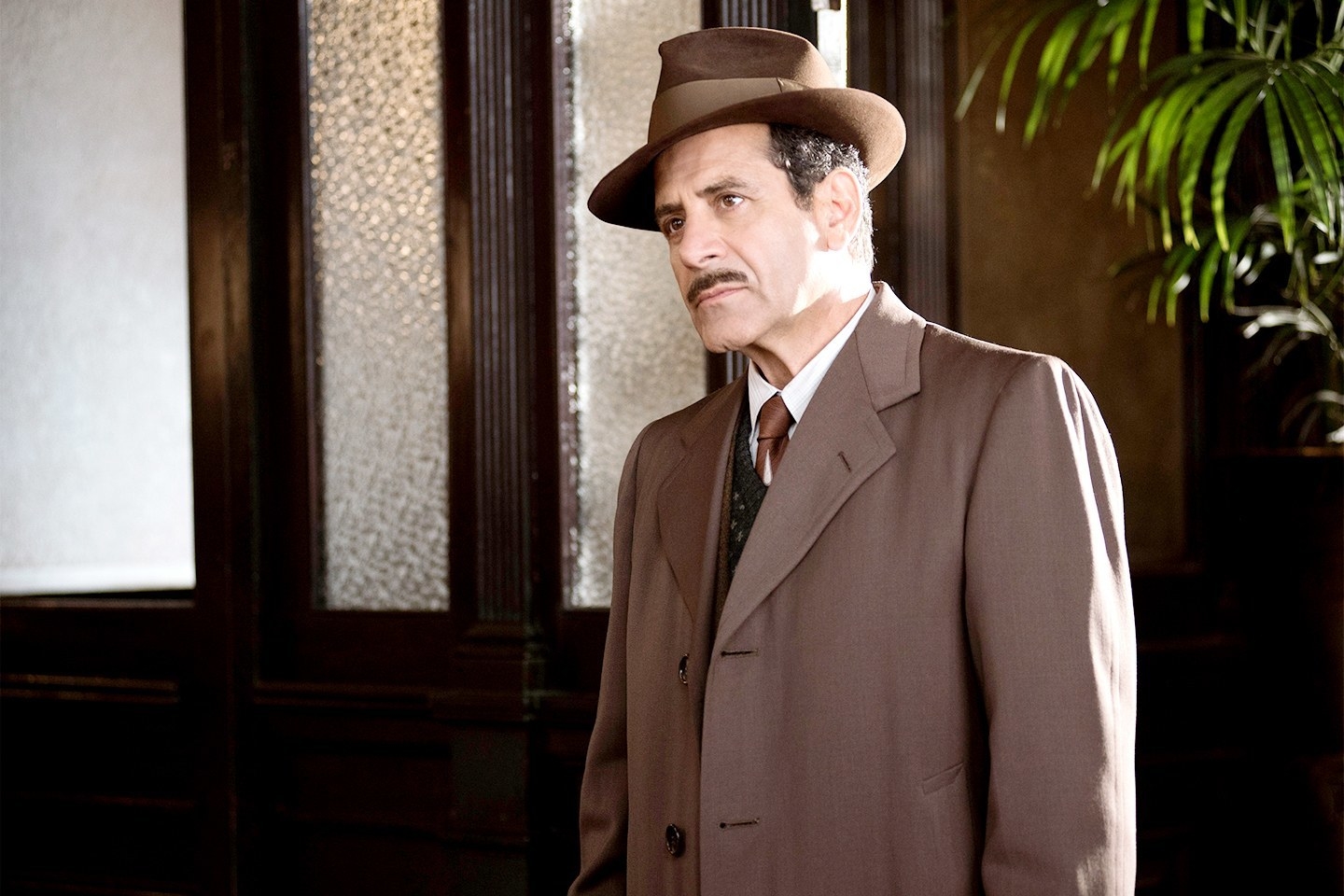 9.
And, finally, an extremely important Maisel-adjacent fact: They revealed their go-to deli orders.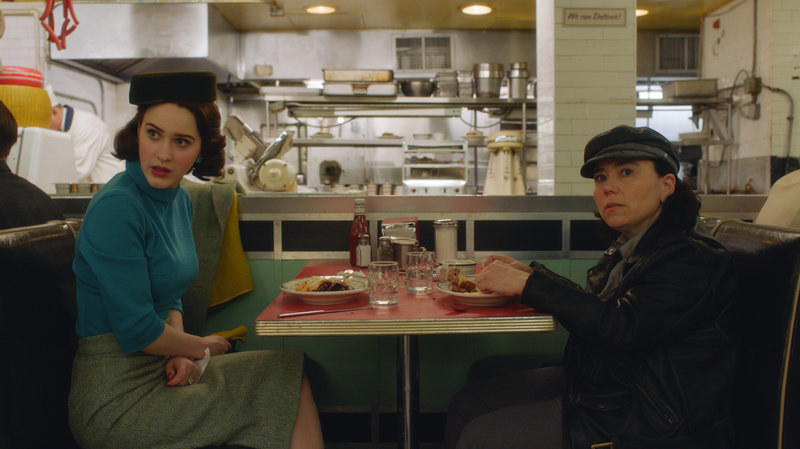 If you need more of The Marvelous Mrs. Maisel in your life, seasons 1 and 2 are available to stream on Amazon Prime Video now.