Hey there! Before we start, it goes without saying that this article about Mark Ruffalo spoiling the end of Avengers: Infinity War does, in fact, contain spoilers about the end of Avengers: Infinity War.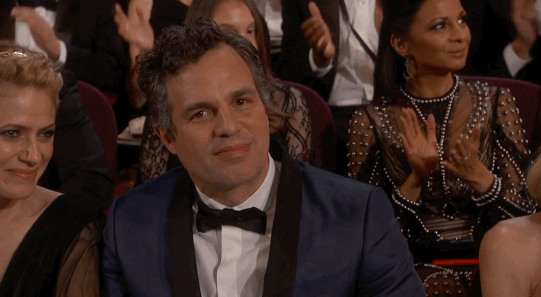 I'm serious! Stop reading this if you want to remain unspoiled!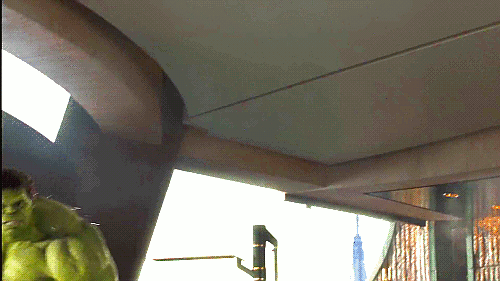 Okay, so y'all probably know by now that Mark Ruffalo has a notoriously bad track record when it comes to keeping secrets about all things Marvel.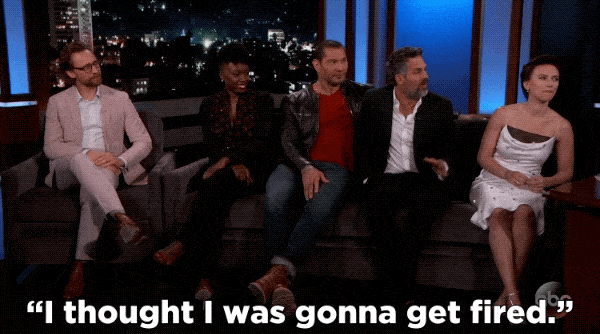 But what you might not know is that Mark Ruffalo flat-out spoiled the ending of Infinity War during a casual interview with Good Morning America at D23 last July:
Yup, right around the :40 second mark, Ruffalo super casually drops this spoiler bomb...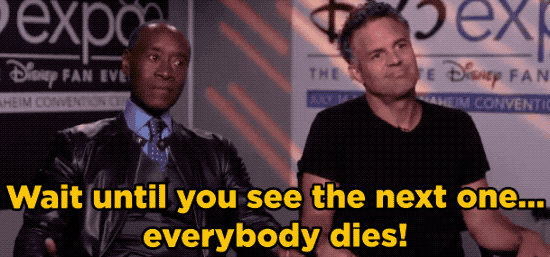 ...and for a moment, Don Cheadle was, uhhhh, not happy about it: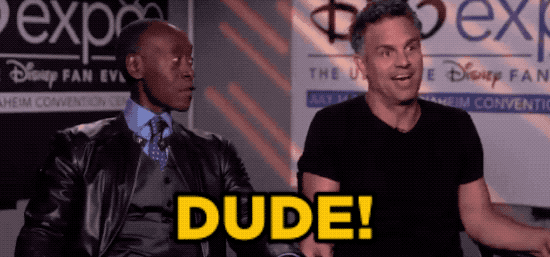 At the time, nobody really took the exchange all that seriously and people just brushed it off as a joke:
You know, it was just a lil' accident!
HAHAHAHAHA, SO FUNNY! NOTHING TO SEE HERE!
I mean, back then, how could anyone have thought Marvel would go ahead and *actually* turn half the universe into dust.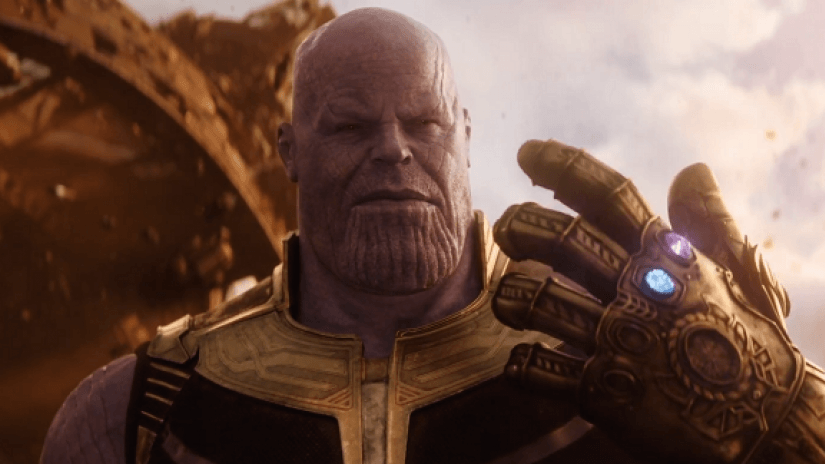 Anyway, knowing what we all know now, it's fucking hilarious and haunting to watch Ruffalo pull a Ruffalo for the world to see and pretty much get away with it.