Today started out like a regular day and quickly became the BEST DAY EVER when news broke that Legally Blonde 3 starring Reese Witherspoon is in the works.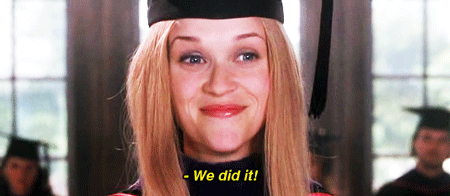 Naturally people have some thoughts about this cinematic event that's been 15 long years in the making. Here are some of the funniest tweets about the bendiest and snappiest sequel we all deserve:
1.
2.
3.
4.
5.
6.
7.
8.
9.
10.
11.
12.
13.
14.
15.
OKAY SEE YOU ALL AT THE MOVIES!!!!
Looks like there are no comments yet.
Be the first to comment!