Fact: Kendrick Lamar is a true angel on this Earth.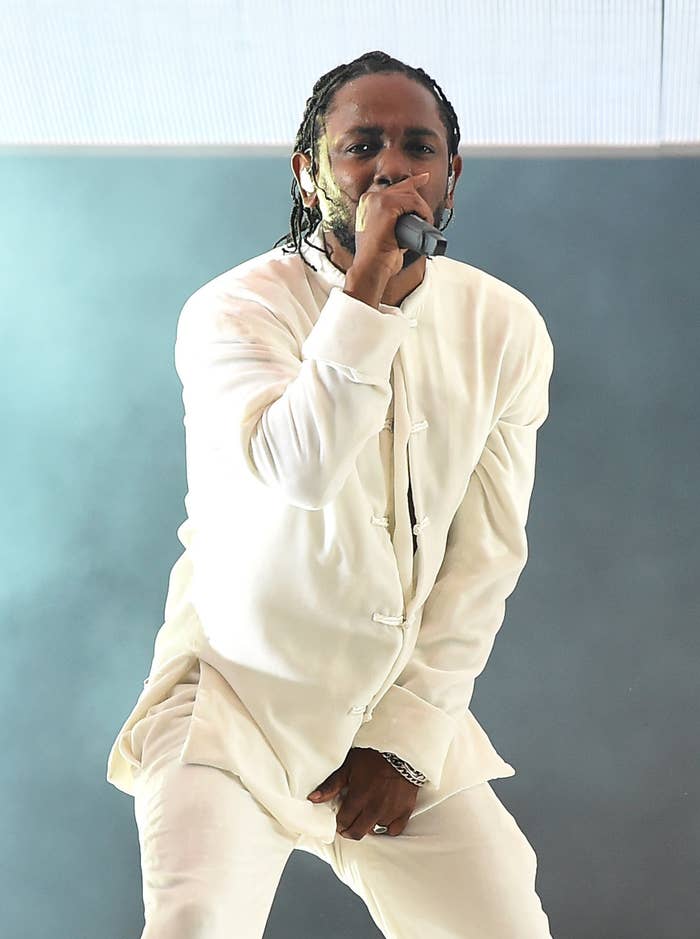 He recently proved that he's willing to go above and beyond for his fans when he gave longtime supporter Jennifer Phillips the surprise of a lifetime at his Dallas show.
Kendrick wrote Jenn a sweet note and revealed that he was gifting her a new wheelchair-accessible van — something she'd been trying to raise money for on GoFundMe.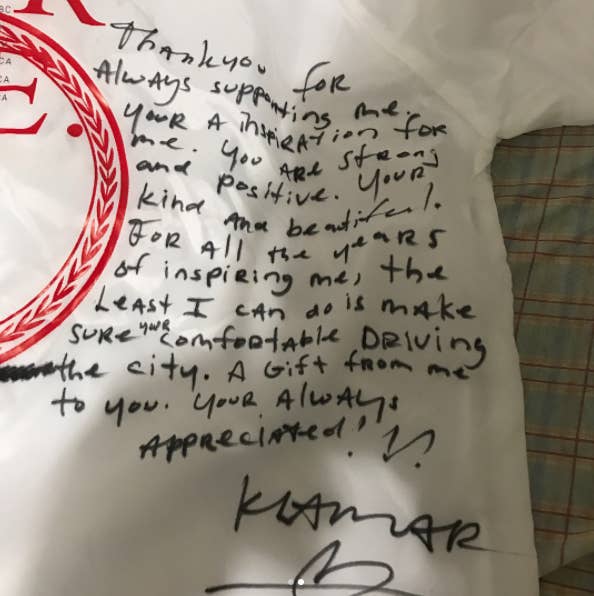 Jenn, who has used a wheelchair since a car accident in 2006, wrote a touching response to Kendrick's amazing gesture:
So about last night… lol. If you know me or even just look in my Instagram profile for two minutes then you know I am a huge Kendrick Lamar and TDE fan/supporter for YEARS. I've been to every show Kendrick has had in Dallas including the first one that even he forgot about lol and one in Austin. That's 8 shows and not including the other TDE artists shows. I was a big fan of music and concerts before my injury but I never supported and loved a label like theirs before. Of course they have great music but they are also great people. None of them have ever treated me like a stranger or a charity case lol. I didn't meet them because I'm in a wheelchair. I just know great people (shout out to @bluethegreat for the initial in person introduction to Dot & Q). I never supported them for any benefits like this lol. Their music and shows were enough for me. But this is amazing and I thank you from the bottom of my heart. I love you all and always will. Thank God for you Kendrick and I will continue to pray for you. And like I said, next time I'm driving myself to your show lol. Thanks to the whole team! #tde
Oh, and here's the whole thing going down on video, just in case you weren't tearing up already...
Major congrats to Jenn and so much love to Kendrick and TDE for such an epic surprise. 🙏