It's been 16 years since Kelly Ripa became a host of Live!, which honestly makes me feel old AF because I vividly remember when that happened.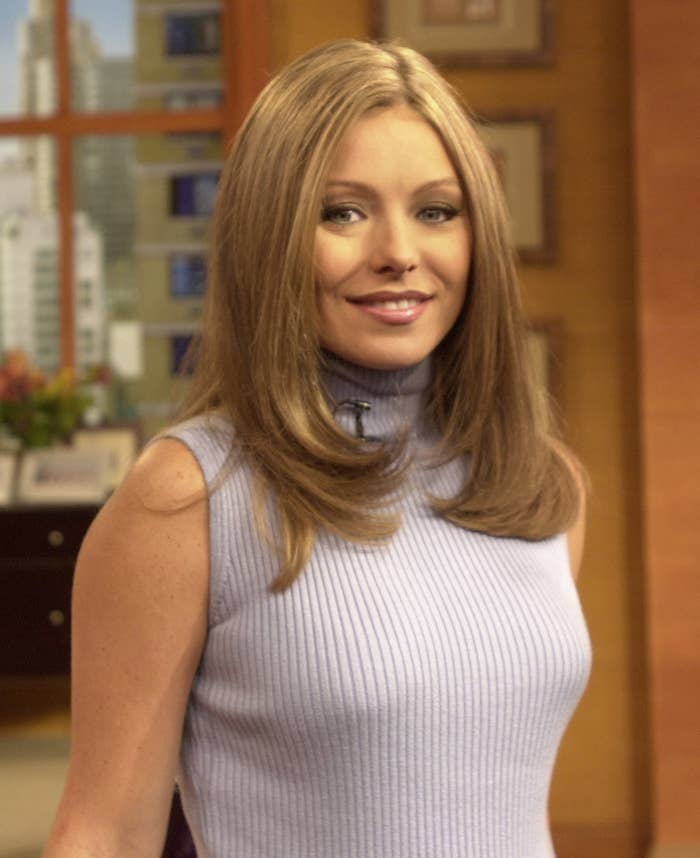 Over the years, she's had three permanent cohosts: Ryan Seacrest, Michael Strahan, and — of course — Regis Philbin.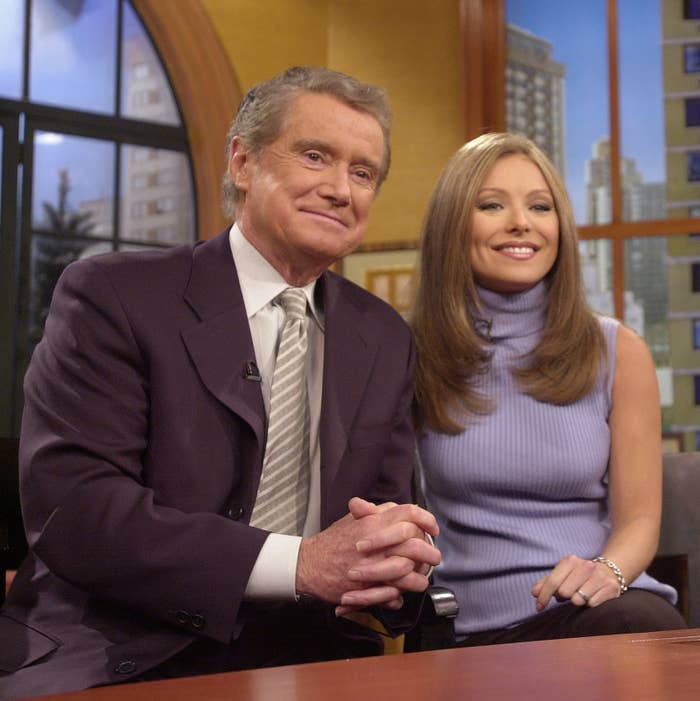 Kelly and Regis famously had great cohost chemistry on the show, but in a recent New York Times profile, Kelly revealed that when the camera wasn't rolling, Regis had some strict boundaries:
Regis had a mandate: Absolutely no talking off-camera... He had almost a superstition about it. You save it for the show. I'd be like, "Good morning," and he'd say, "Save it for the air!"
While Regis was strictly business, Kelly says her relationship with Ryan Seacrest is the total opposite — they text and hang out all the time when they're not filming.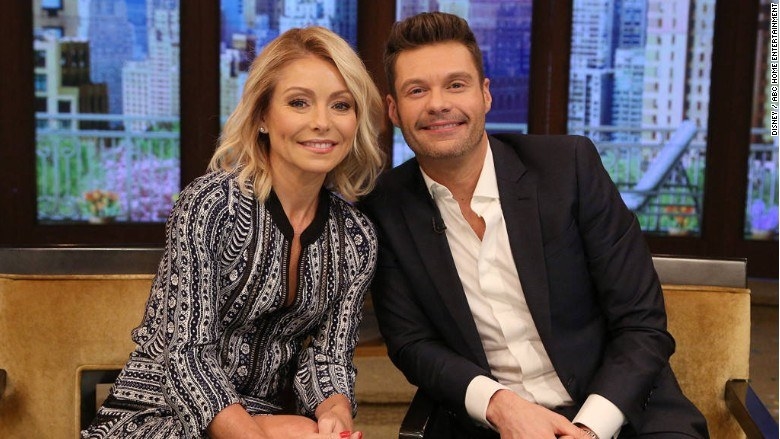 And Ryan agreed in the profile that they're basically BFFs: "If it were raining outside and there was a puddle, I'd want to stand in front of Kelly so she wouldn't get wet."
Never stop having fun, you two!