I Just Realized Something About Gaston From "Beauty And The Beast" And It's Blowing My Mind
Beauty and the...whaaaaat?!
This is Gaston — known misogynist, hunter, impressive egg-eater, chest hair aficionado, and generally horrible person.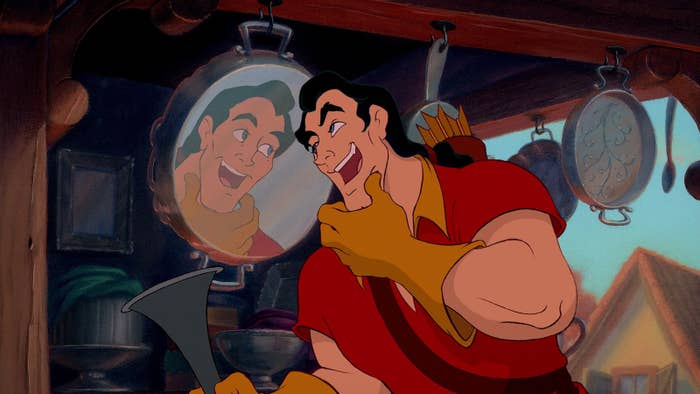 One thing we've always just assumed is that his first name is Gaston. Like Belle or Maurice or MADONNA. But I was just rewatching Beauty and the Beast and I got to thinking: What if Gaston is his LAST name?
Let's look at the evidence: "Madame Gaston, can't you just see it?"
The Bimbettes (seriously that's their official IMDb name) do a similar thing: "Monsieur Gaston, isn't he dreamy? Monsieur Gaston, OH HE'S SO CUTE!"
Of course, it's a little weird that a bunch of characters just call him "Gaston" — I mean, there's even a whole musical number about it: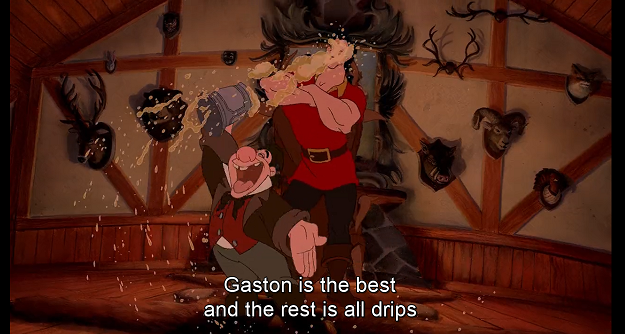 I did a little more digging, and it turns out in an original version of the script Gaston DID have a last name but it was dropped:

LITERALLY HIS NAME WOULD HAVE BEEN GASTON LEGUME LIKE BEANS AND STUFF. SOUND FAMILIAR?
That seems to indicate that Gaston is, in fact, supposed to be his last name in the movie, thus changing everything I ever thought I knew in my childhood!
Oops. Something went wrong. Please try again later
Looks like we are having a problem on the server.
So, do you think Gaston is his last name?
Yes, that makes so much sense you wise Disney fan you!

Yes, and I've known that for years...get with the times.

No, that's def his first name still.

IDK, but this does make me think...