The beautiful thing about being a Friends fan for life is you notice brand new things every time you rewatch the episodes.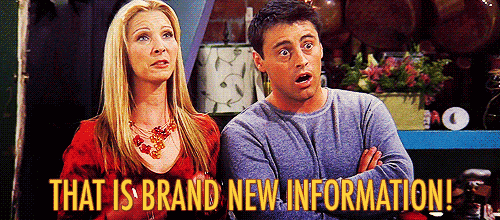 Okay, so remember in Season 4 when Chandler fell for Joey's girlfriend Kathy? She was so important at the time that her birthday present was one of the big plot points in the episode "The One With The Dirty Girl."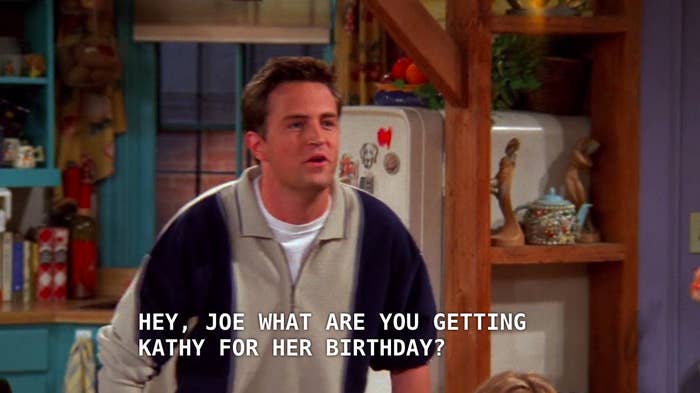 Chandler bought Kathy a first edition of her favorite book, The Velveteen Rabbit.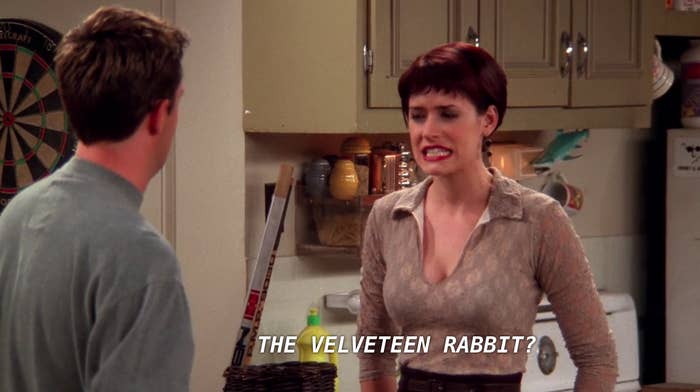 Well, fast forward to "The One With The Halloween Party." Monica got Chandler a costume based on his favorite childhood book.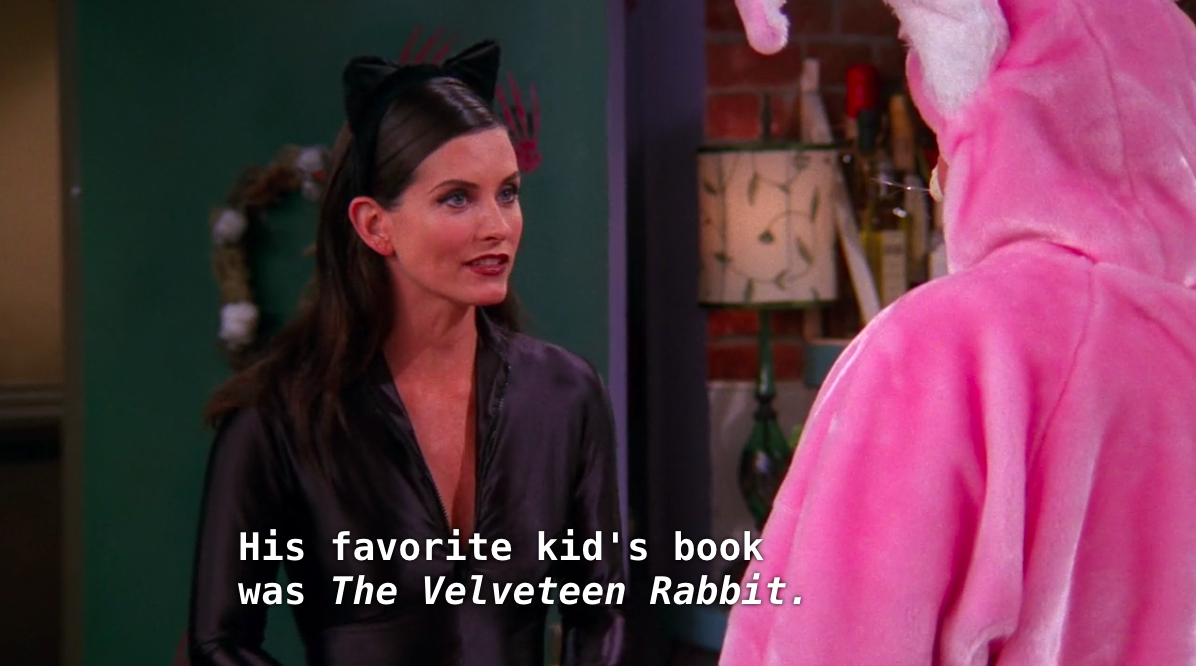 In fact, Chandler was SO familiar with The Velveteen Rabbit, he knew exactly what colors the real Velveteen Rabbit was.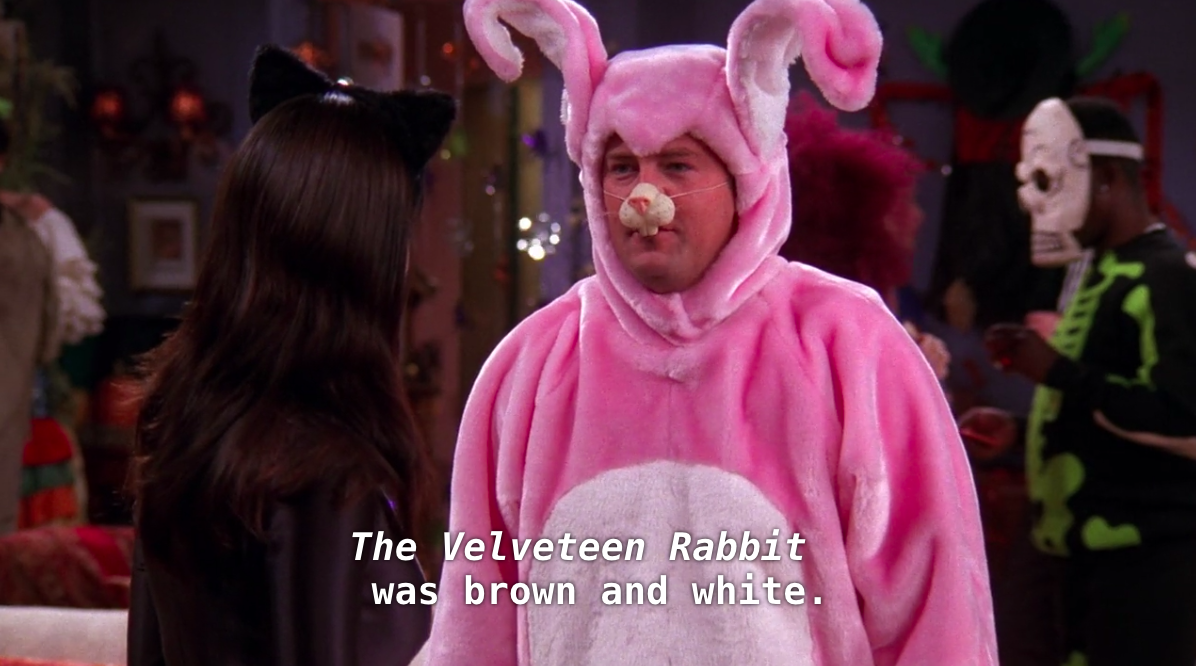 The way I see it, this can mean one of two things:
1) Chandler held a torch for Kathy for all those years and it was so strong that he adopted her favorite childhood book as his own.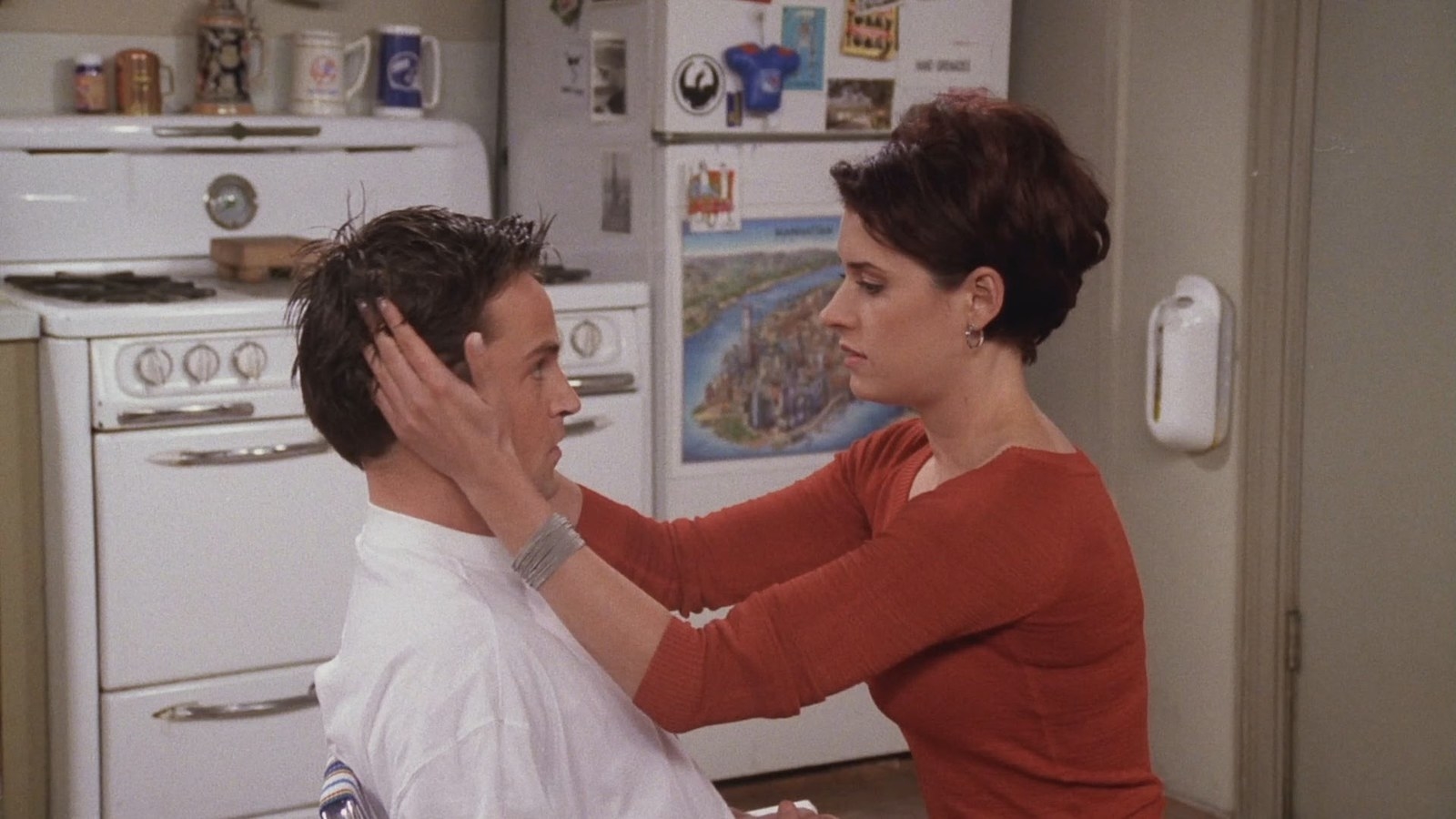 2) It's just a plot hole and the writers clearly don't know more than one children's book.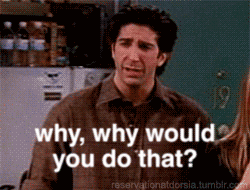 Anyways, thank you for your time! I'm sorry if you thought it was a "moo" point, I just thought it was interesting.