The Broadway cast of Frozen just performed a magical medley of "For The First Time In Forever" and "Let It Go" at the 2018 Tony Awards, and it was truly iconic.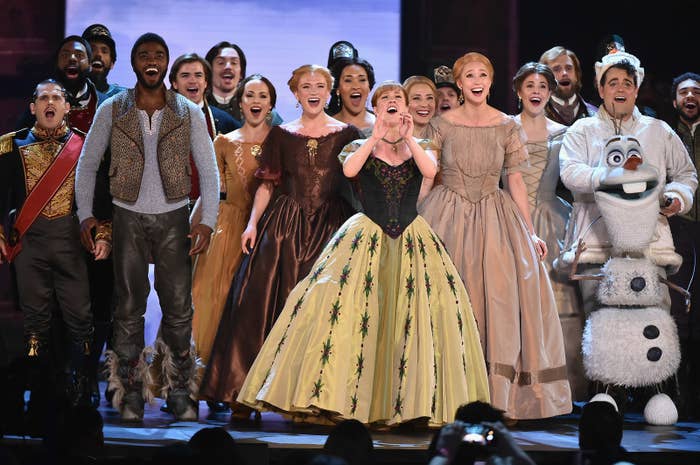 Since I'm a total Frozen nerd, I immediately wanted to compare some of the moments from tonight with the movie. So, here are some side-by-side photos for your enjoyment and mine:
...and here's a full look at her classic green Coronation Day dress:
Caissie Levy, who plays Queen Elsa on Broadway, did a perfect job of looking scared AF that she's about to set off an eternal winter or something...
If you were wondering how the Broadway show would handle Olaf, here's a hint — his puppeteer Greg Hildreth loves warm hugs too!