Hi, we're Jen, Nora, and Lauren and could we BE more excited to tell you about our day at the Friends pop-up in NYC?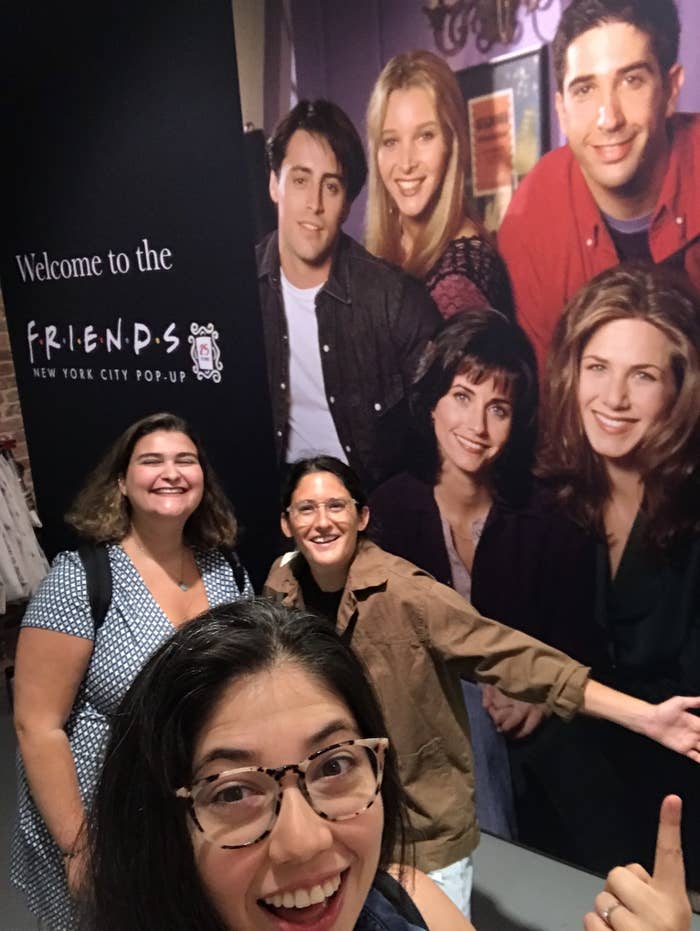 Therefore, this will now be known as "The One With the BuzzFeed Post." Sorry, had to.
1.
We walked in, and we were instantly greeted with giant pics of iconic moments in Friends history.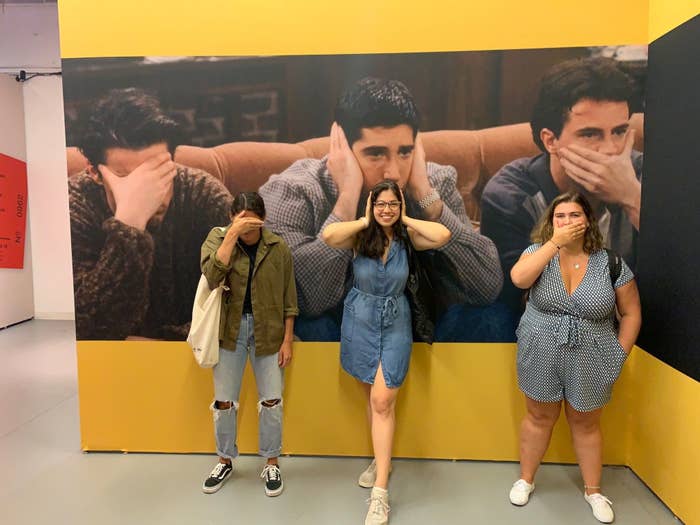 3.
Our first photo opp was with the iconic umbrellas in front of the fountain, essentially recreating the opening credits.
6.
Speaking of Ross, we got the opportunity to do our very own PI-VOT!!!!
SHUT UP...SHUT UP...SHUT UP!!!!
7.
Next stop? The front door of Monica and Rachel's apartment.
15.
We even got to relax in the Barcaloungers!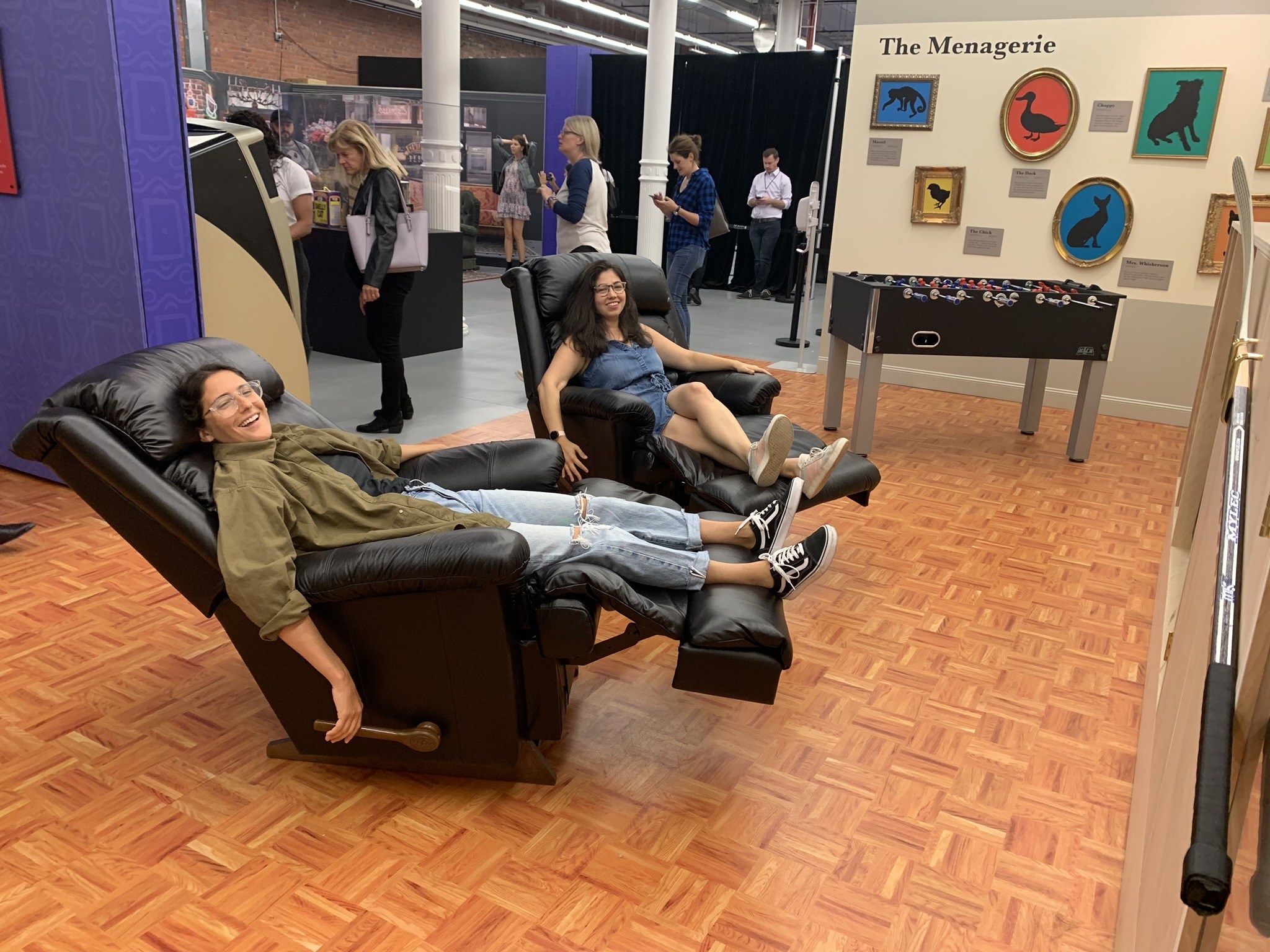 19.
Finally, after getting our fill of amazing nostalgia, we ended the day where we hoped we would, right in Central Perk!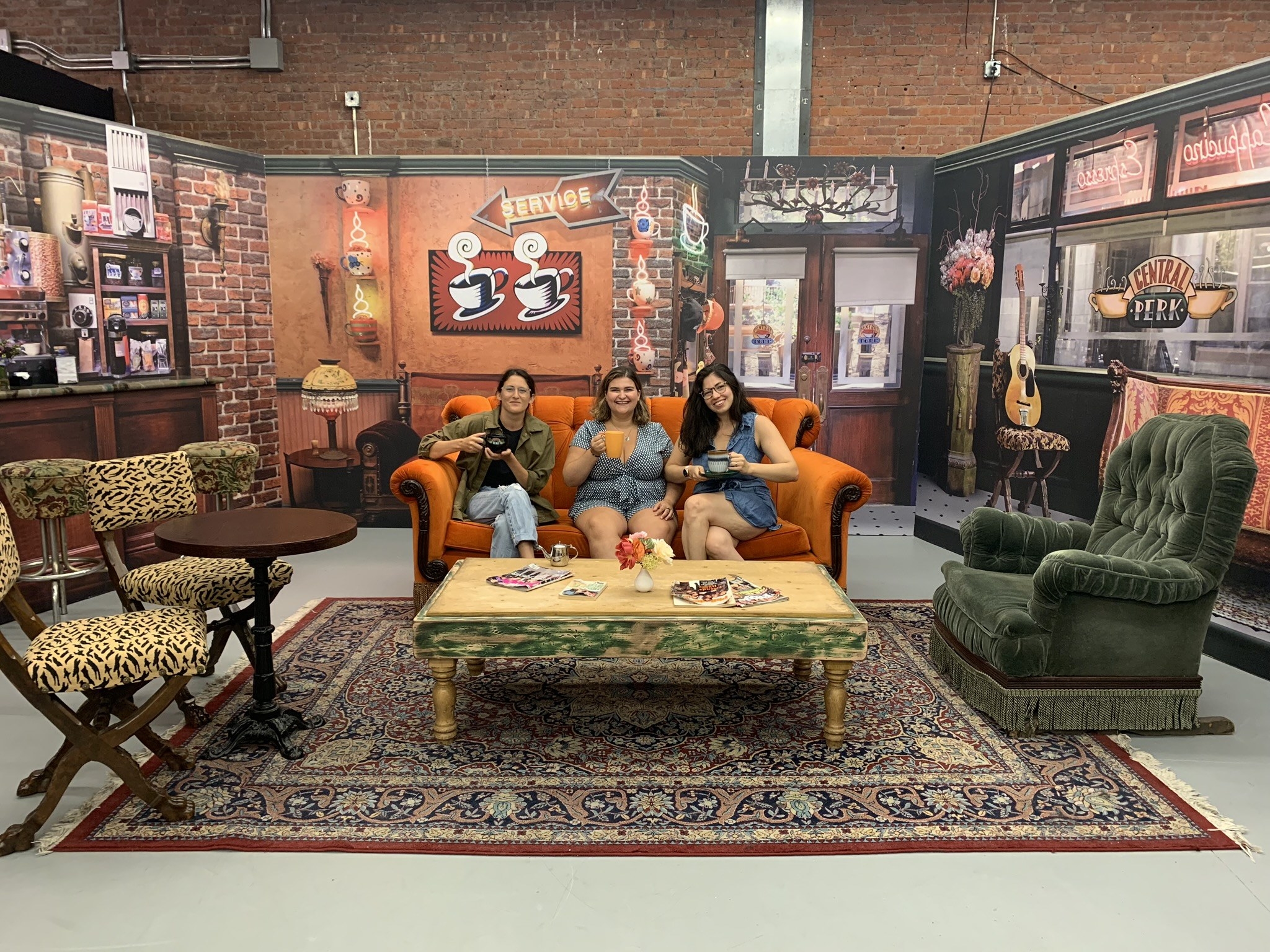 Cheers to 25 years!