I'm Completely Mesmerized By These 24 Side-By-Sides Of The "Great British Bake Off" Bakes Vs. Their Drawings
These take the cake!
It never truly feels like fall until there's a new season of Great British Bake Off to enjoy! This week, we met all the new bakers, and they're already such a lovely bunch.
Now, since I could stare at photos and pretty drawings of food all day, I'm back this season with side-by-sides of the drawings next to the bakes.
Note that the drawings are, of course, done after the final bakes by illustrator Tom Hovey (aka the man with the coolest job ever!). He once told Vulture, "My job is to illustrate what the bakers planned to create, not what they actually baked in the tent." So I just think it's pretty neat to see a side-by-side of what the bakers had planned next to how things turned out.

SIGNATURE CHALLENGE: 12 decorative mini rolls. (Swirl mandatory!)
1.
Crystelle's 'Chai and Chai Again' Mini Rolls: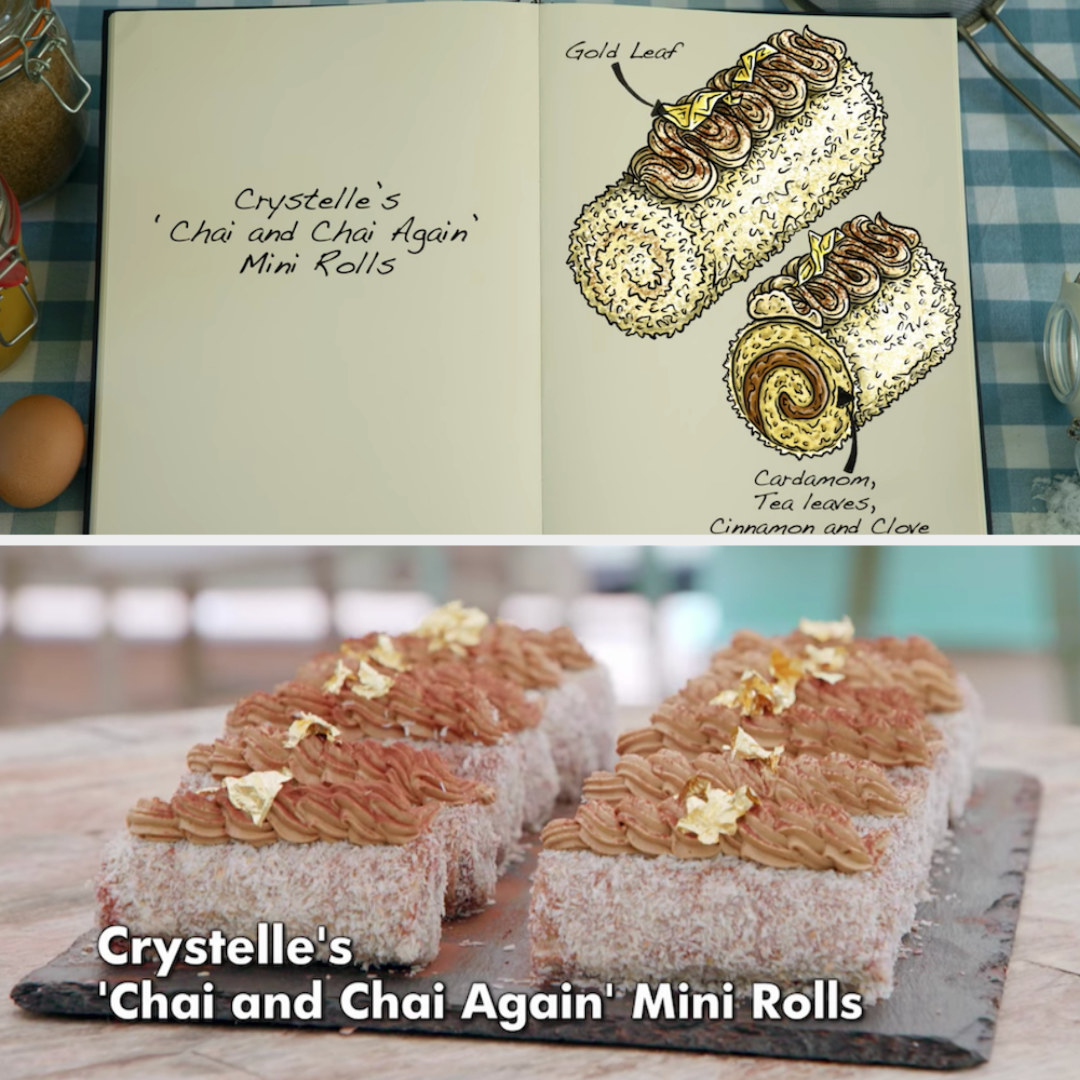 2.
Jürgen's Schwarzwald Mini Rolls: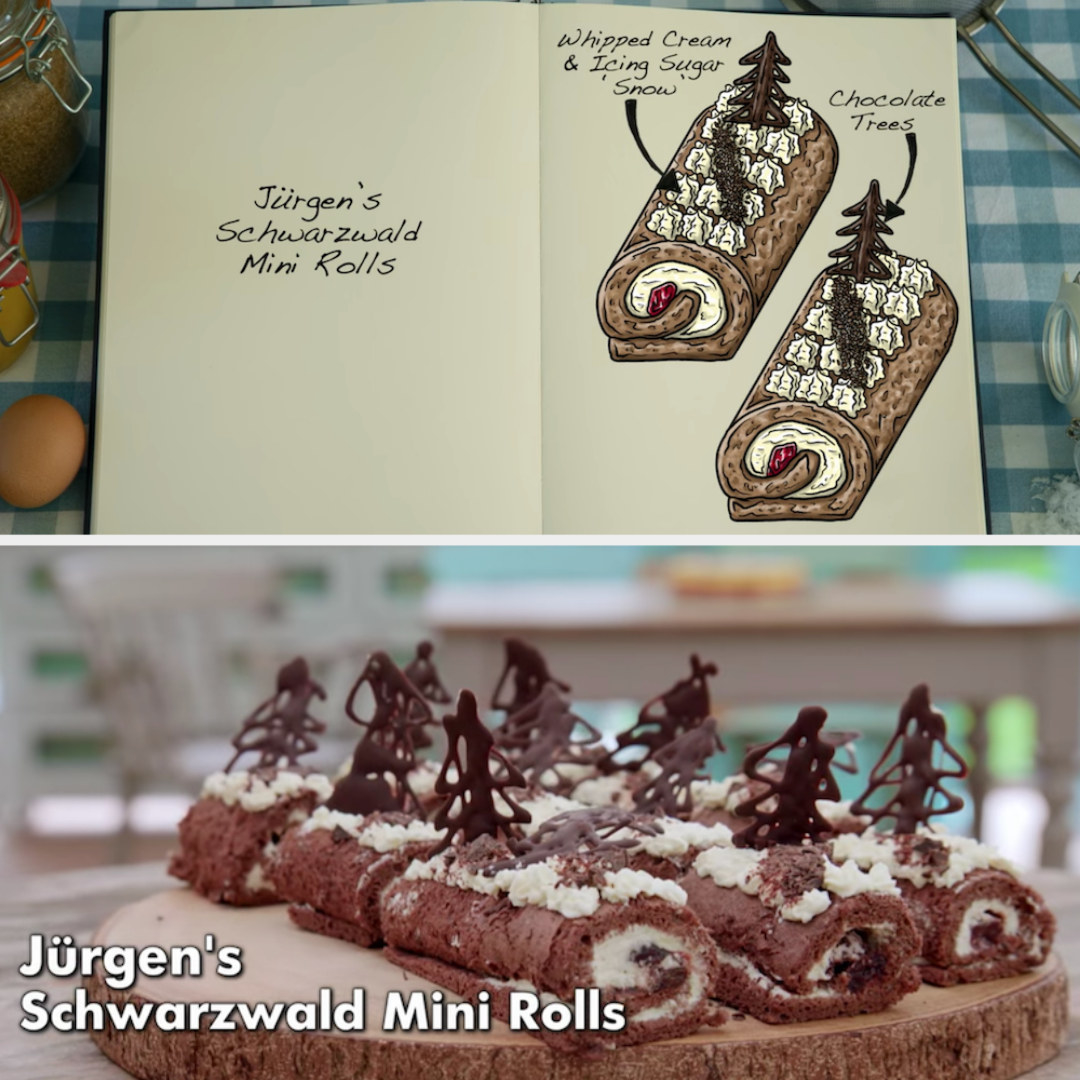 3.
Tom's Black Forest Mini Rolls: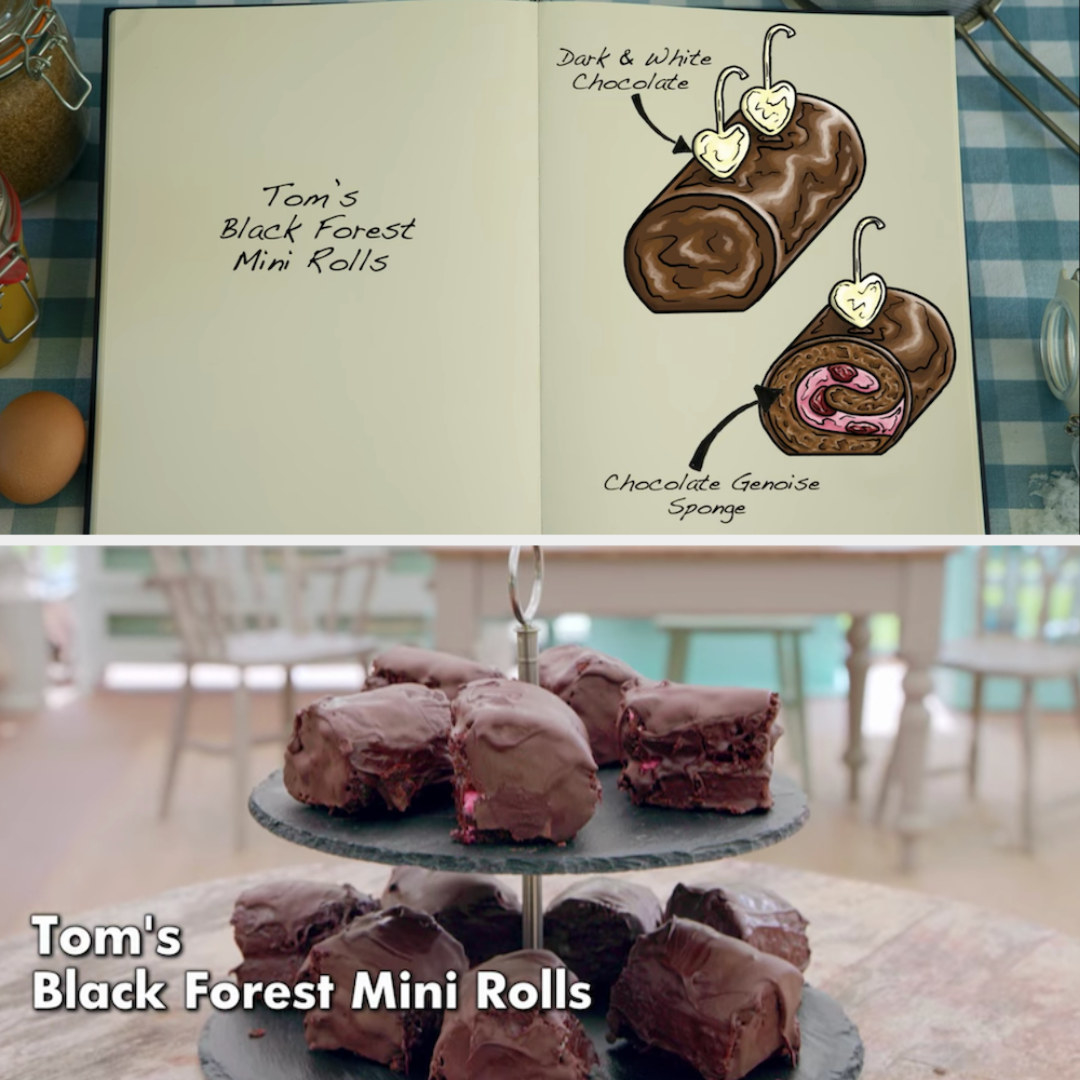 4.
Amanda's 'Cherry Soldier' Mini Rolls:
5.
Rochica's Colin Rolls: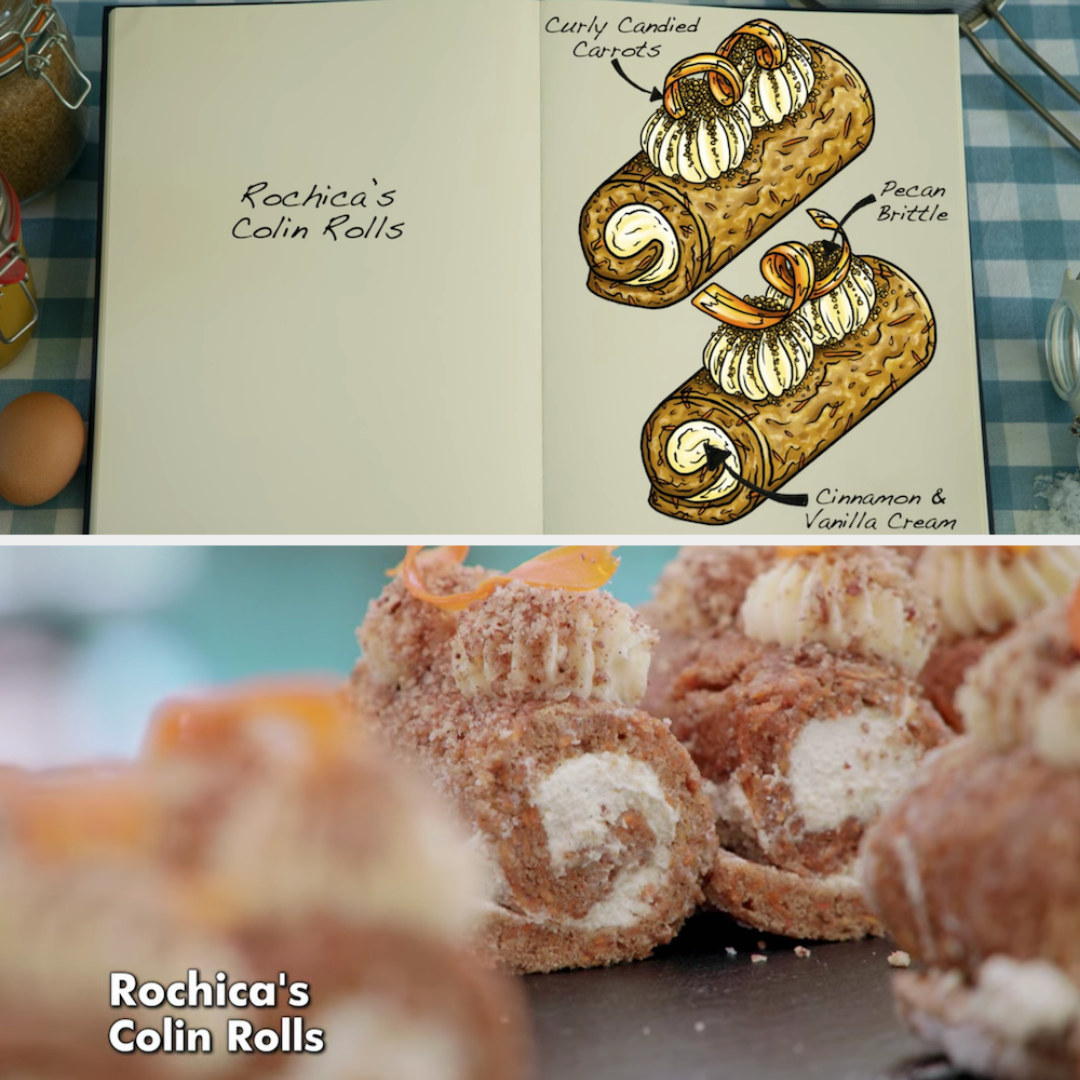 6.
Maggie's 'Knit & Natter' Mini Rolls: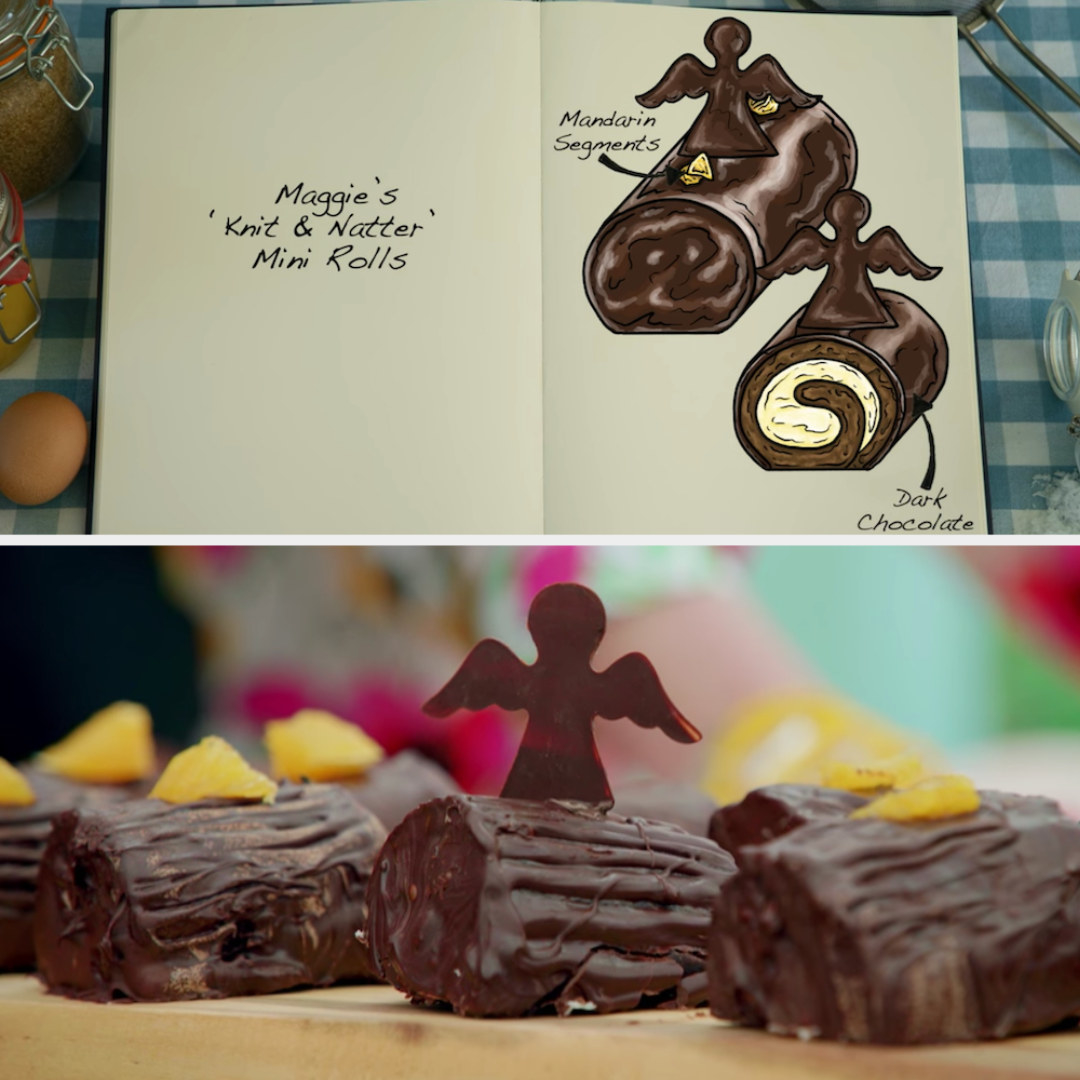 7.
Freya's Vegan Lemon & Raspberry Mini Rolls: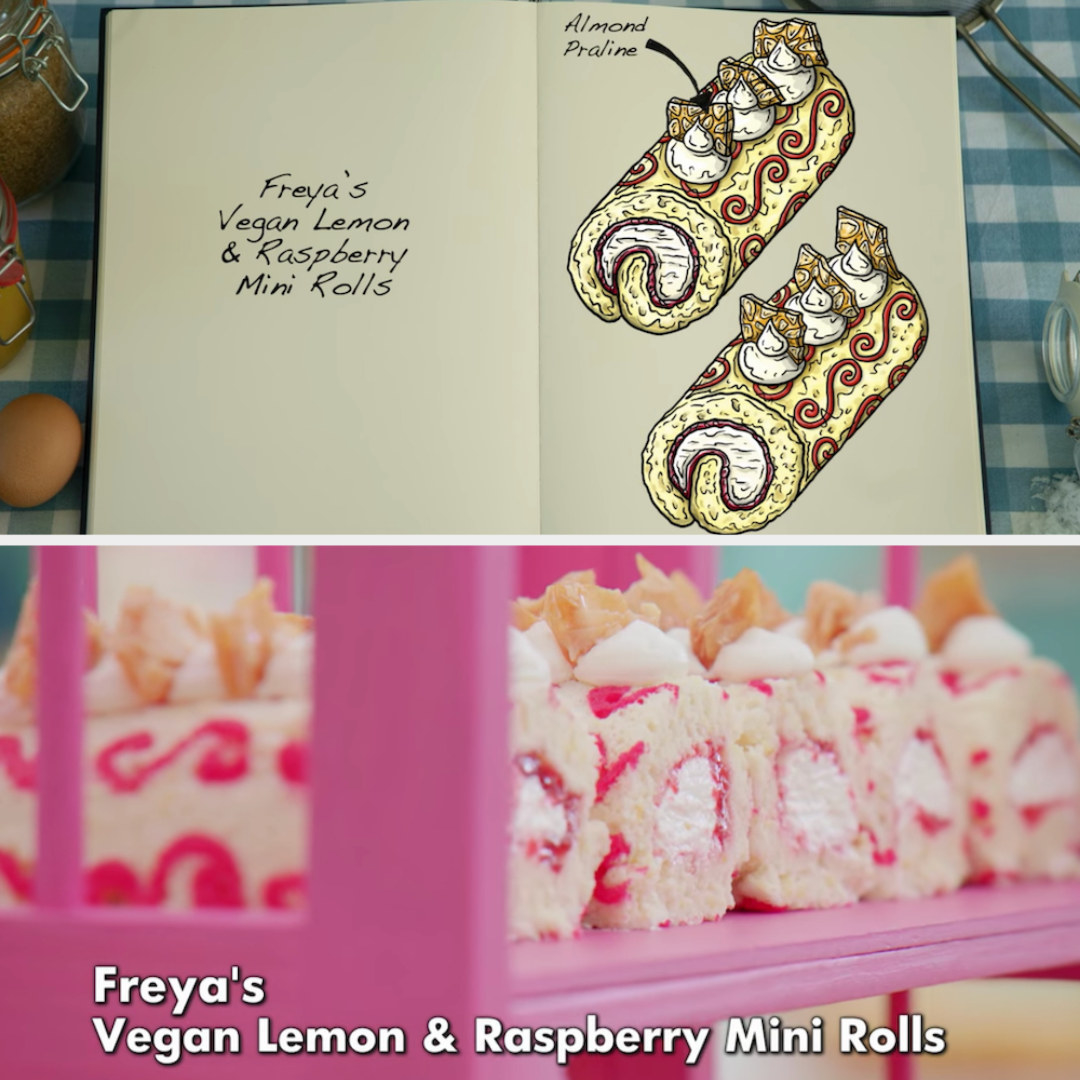 8.
George's Chocolate & Hazelnut Mini Rolls: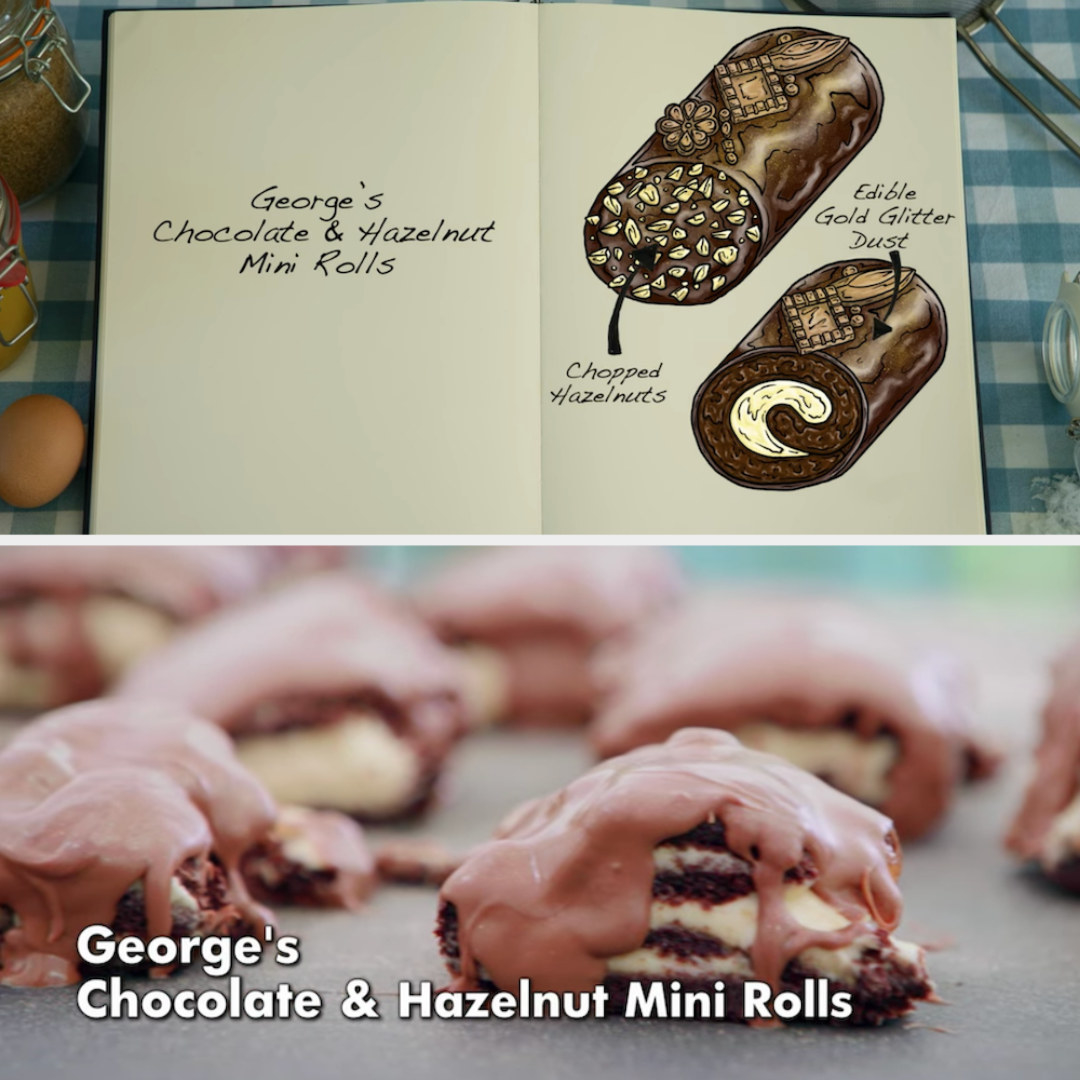 9.
Lizzie's Zoo Mini Rolls:
10.
Chigs' Strawberries & Cream Mini Rolls: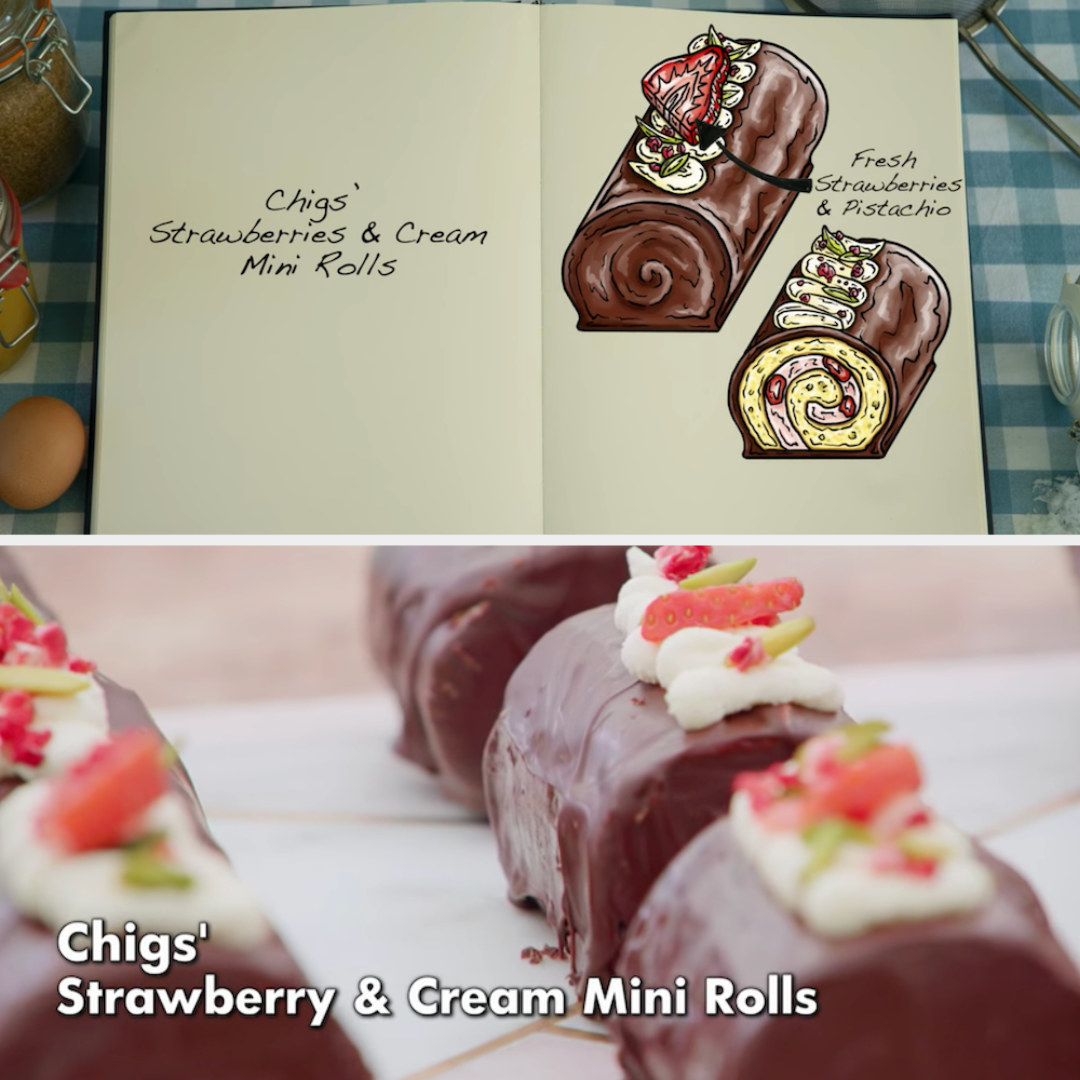 11.
Giuseppe's Easter Mini Rolls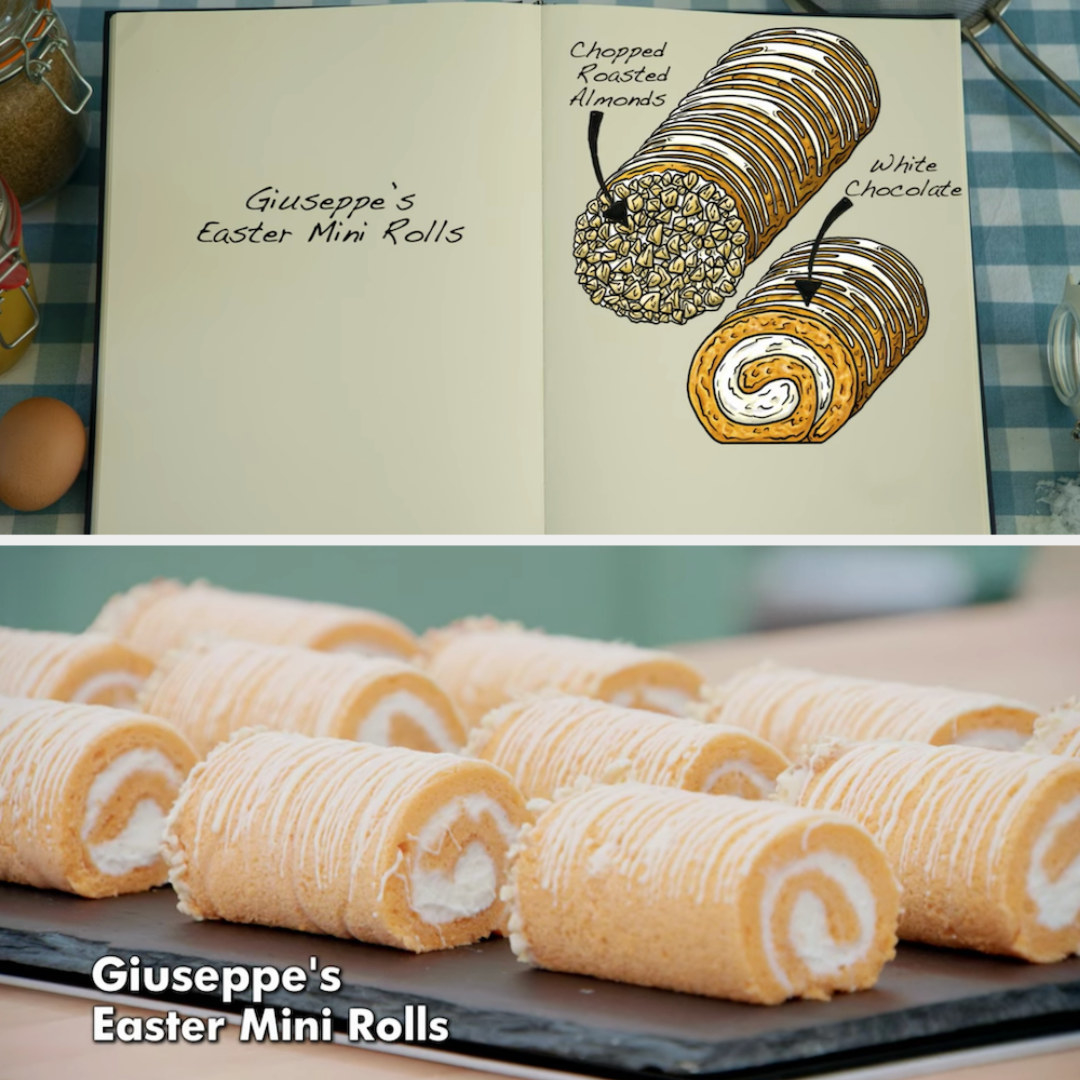 12.
Jairzeno's Lime & Passion Fruit Mini Rolls: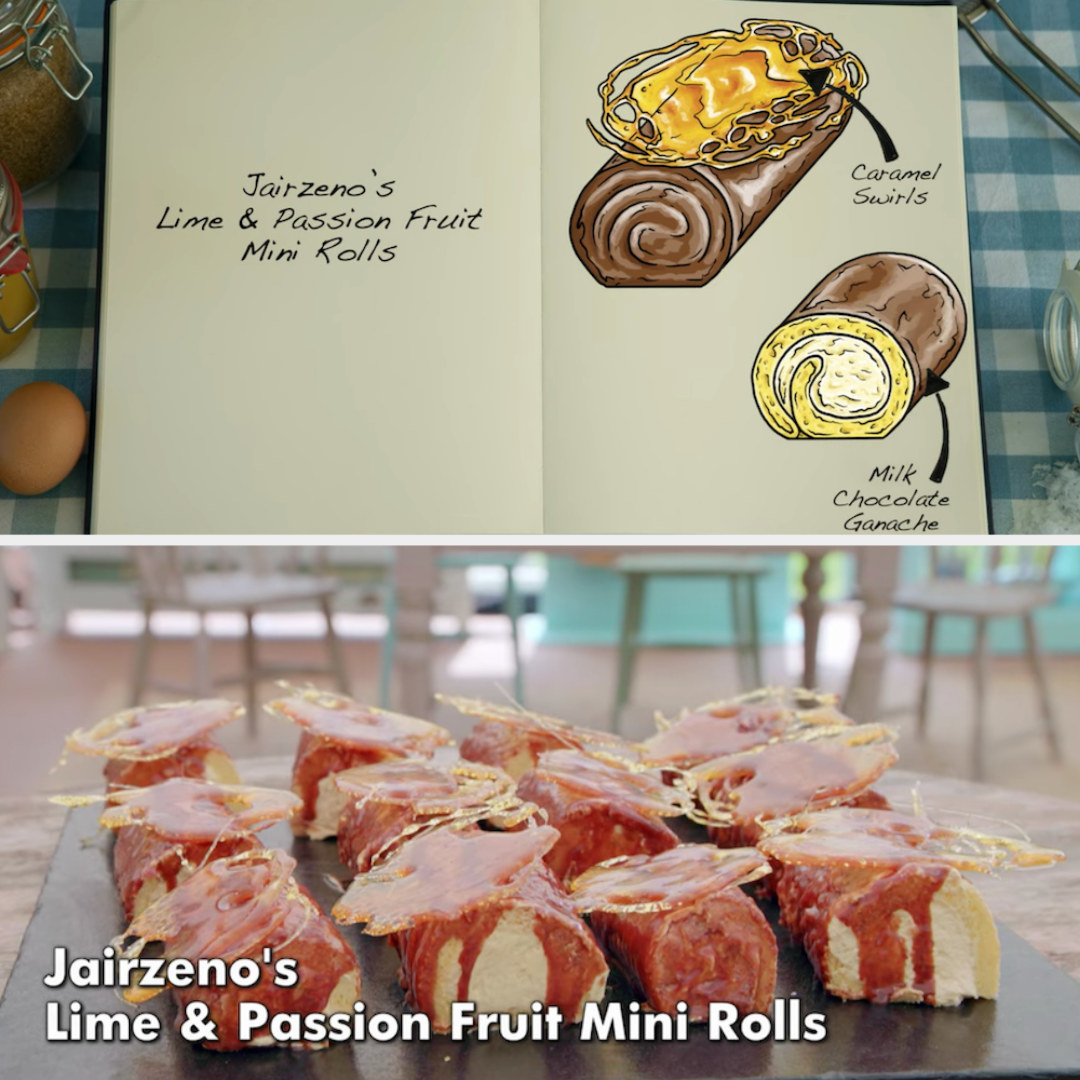 TECHNICAL CHALLENGE: Malt loaf with homemade butter on the side.
SHOWSTOPPER: Anti-gravity illusion cakes.
13.
Chigs' 'Where It All Began':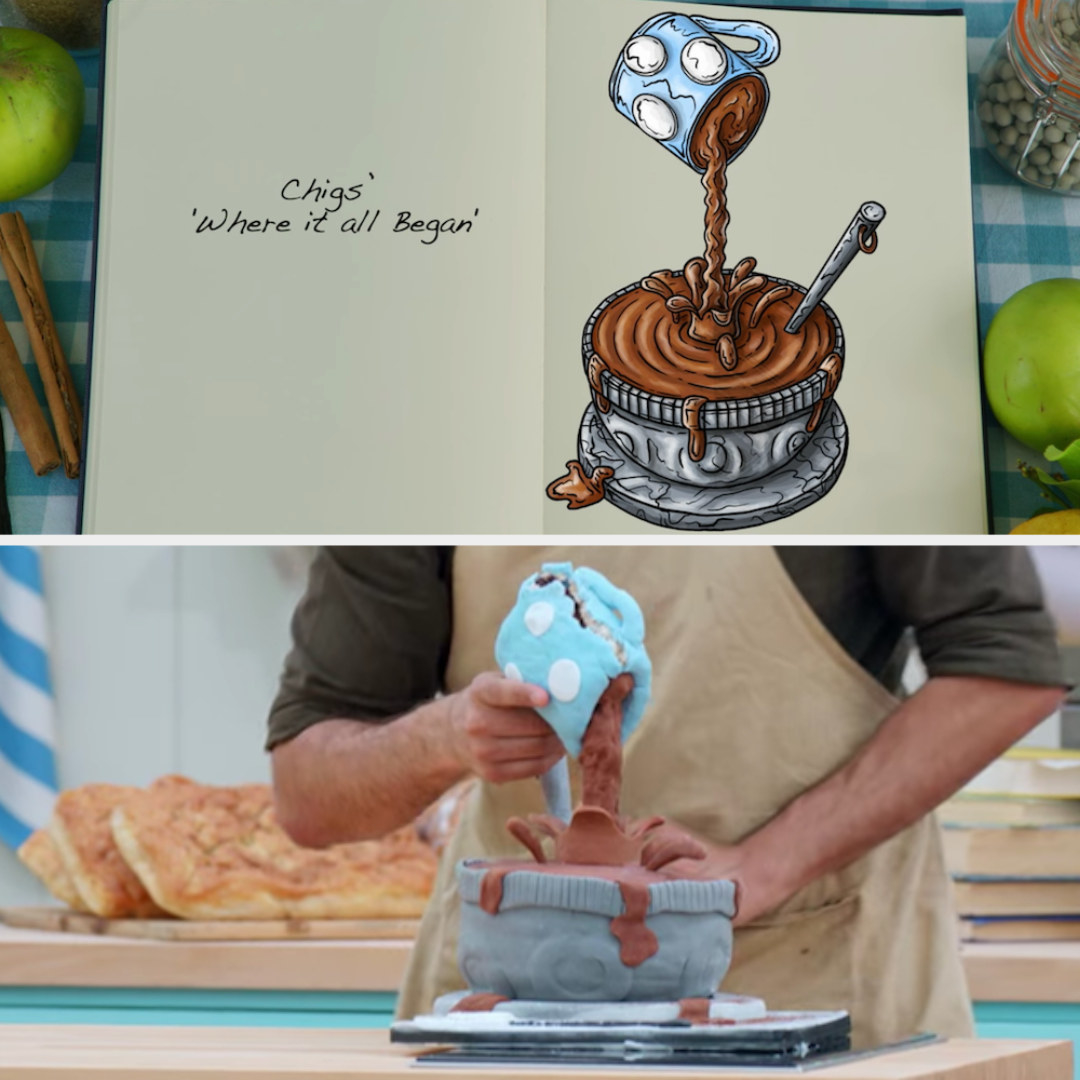 14.
Giuseppe's 'Jack and The Beanstalk':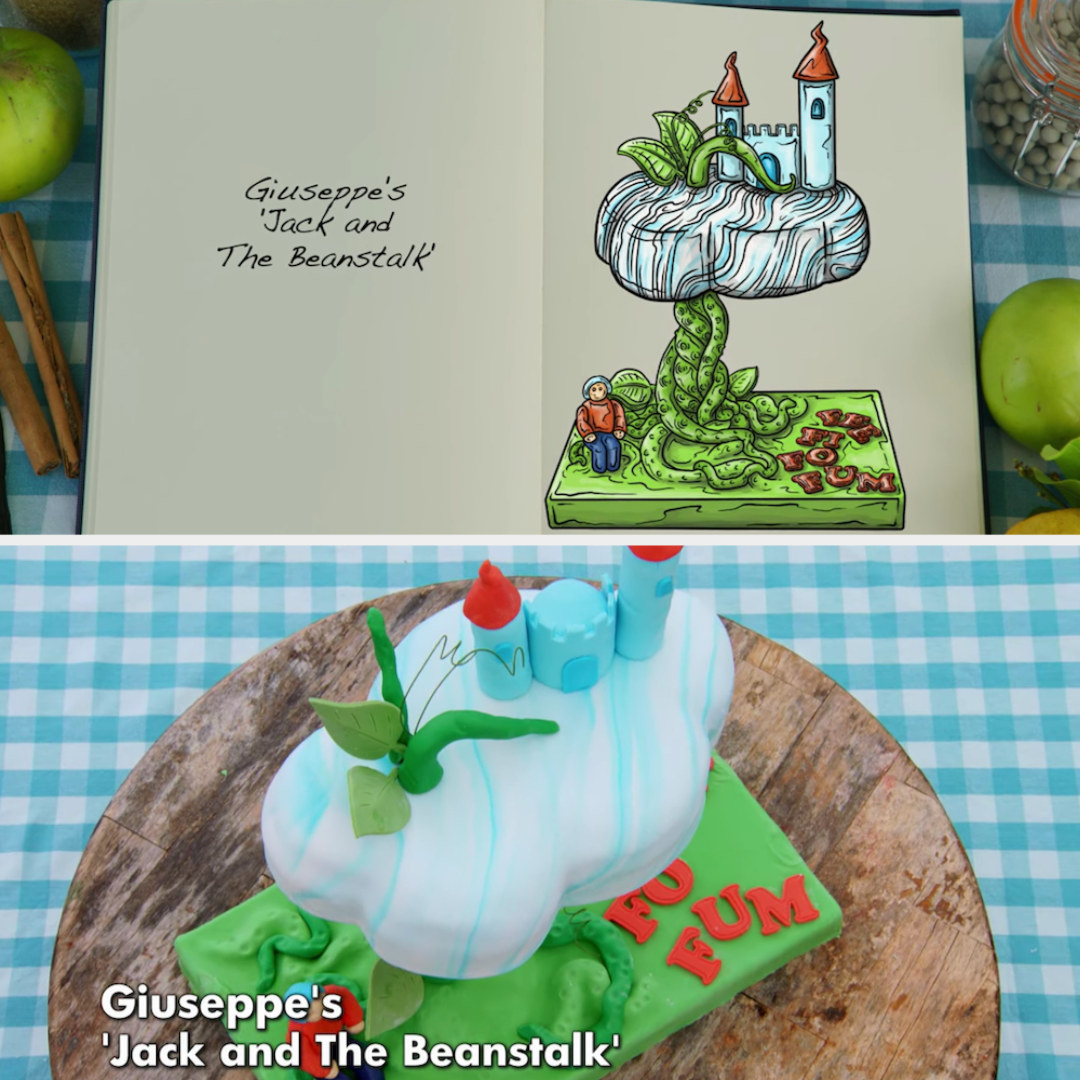 15.
George's Greek Table: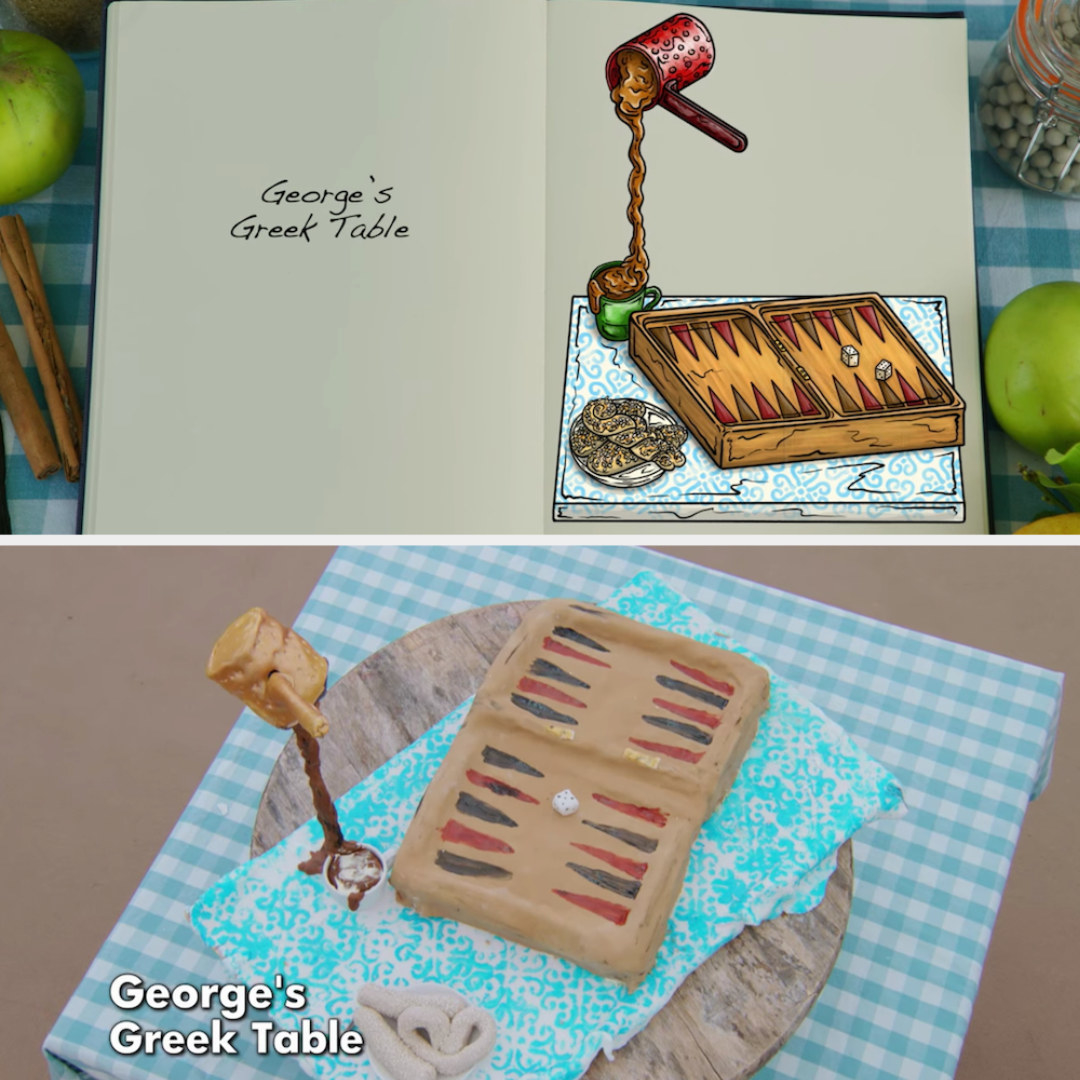 16.
Jürgen's 'Night Time Reading':
It was hard to capture the details, so here's a closer look at the book: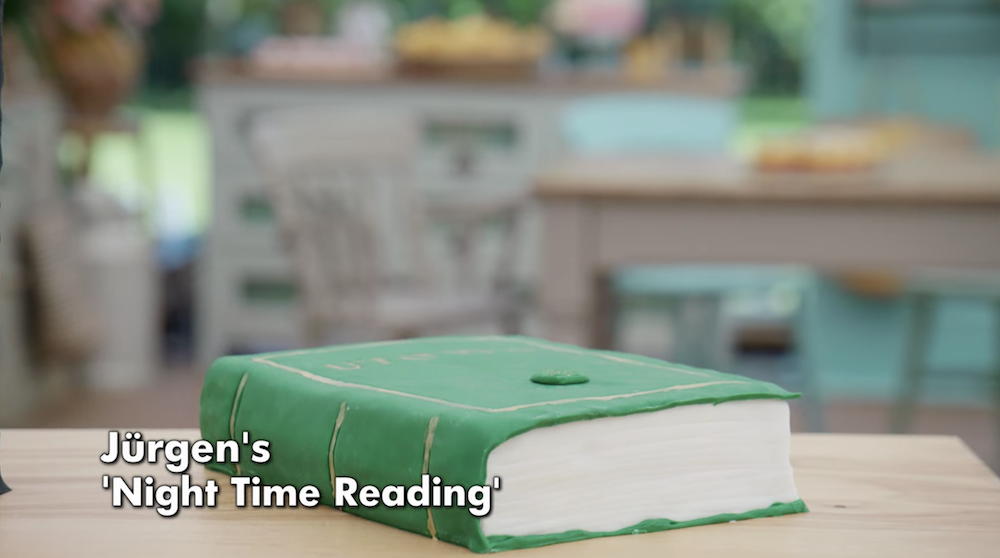 And the lamp: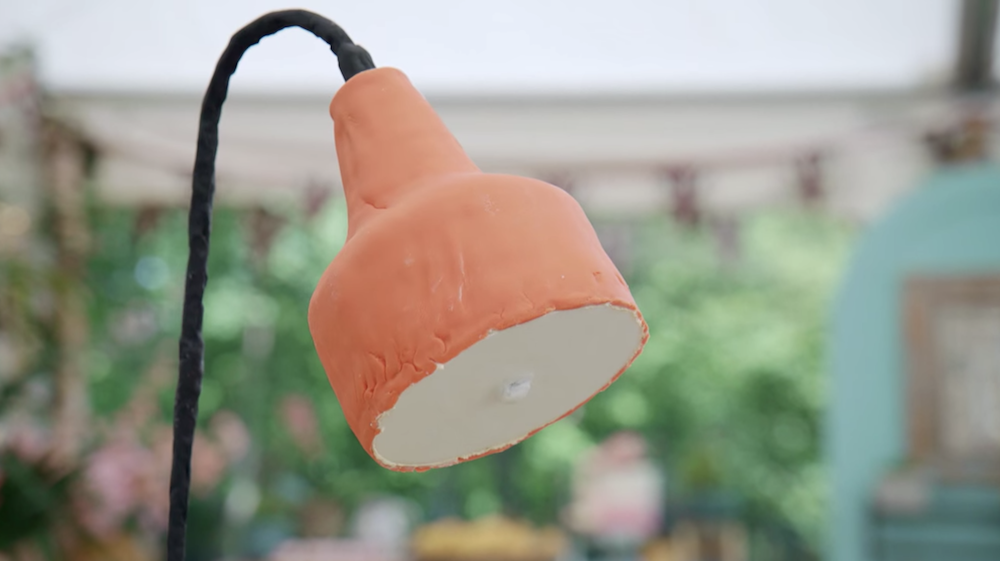 17.
Maggie's Ice-cream Cornet (or as we call it here in the states, Cone):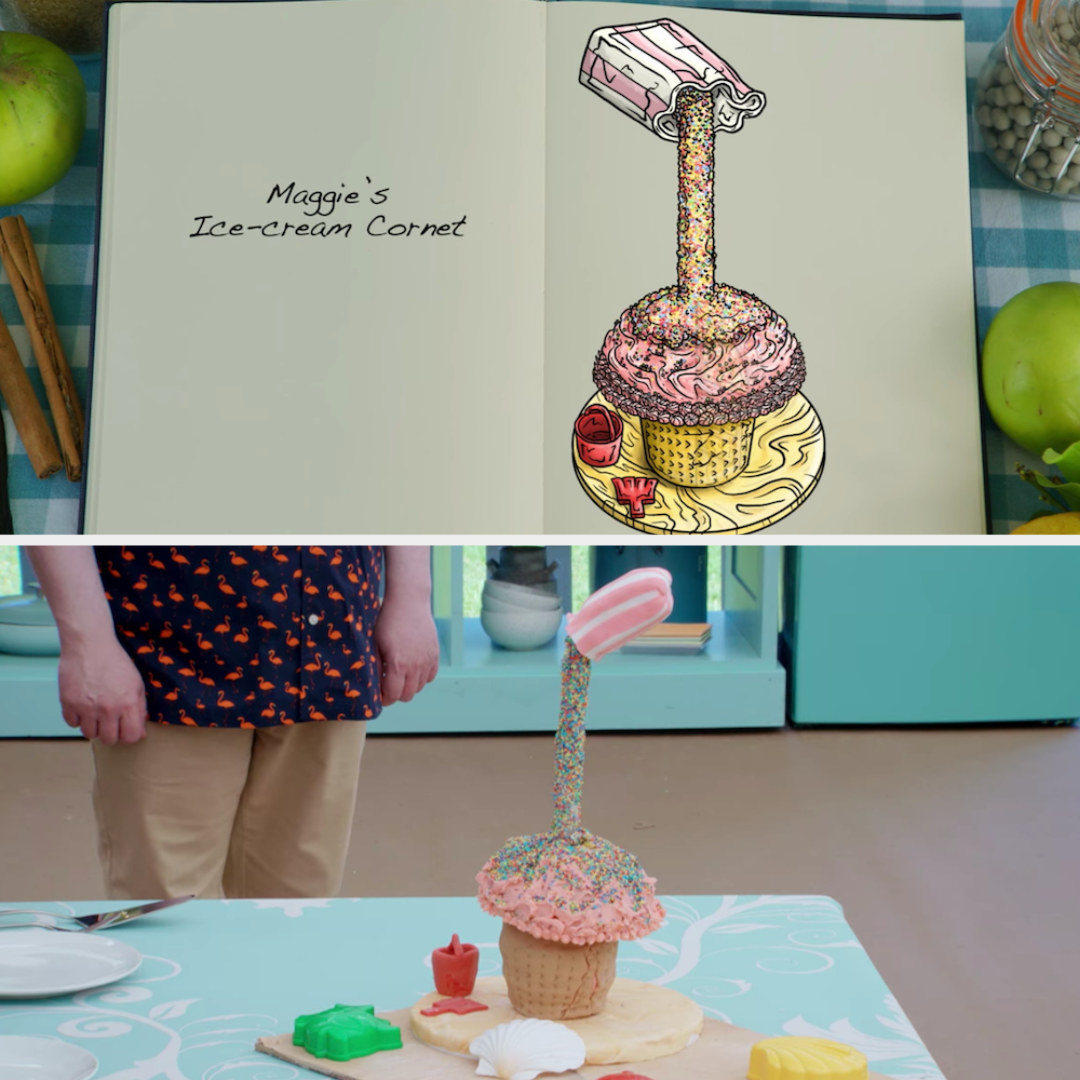 18.
Crystelle's 'Bouq-cake' of Flowers: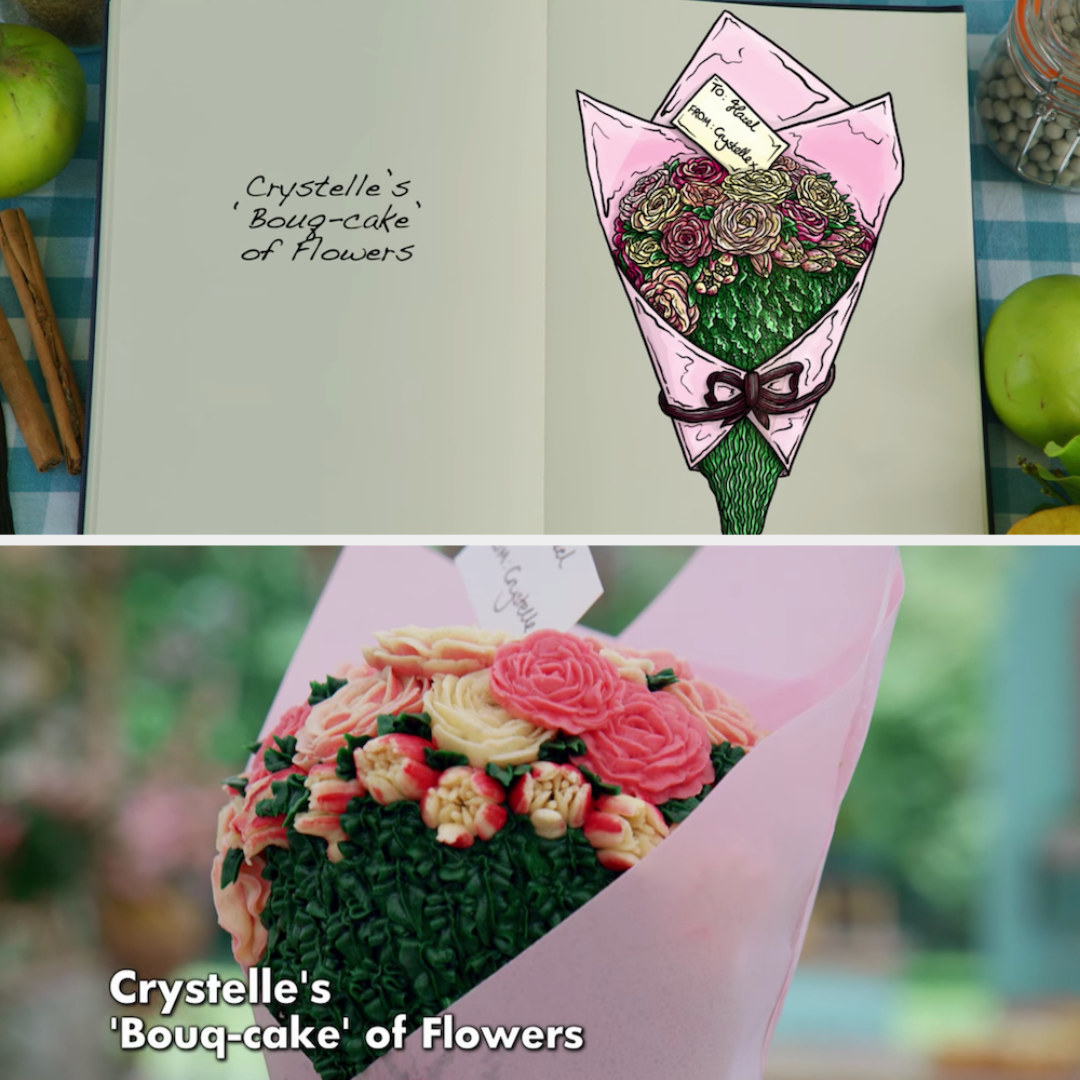 19.
Freya's 'Flower Potty':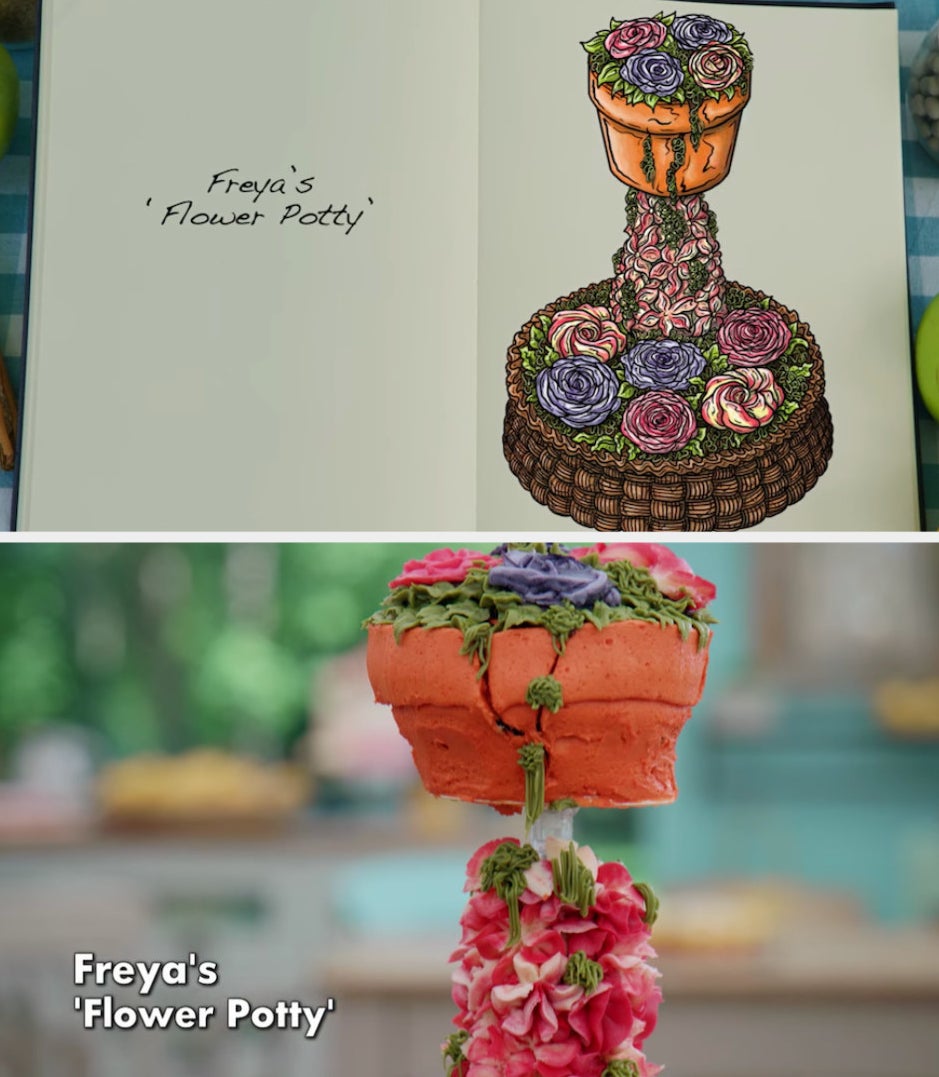 Here's the bottom detailing: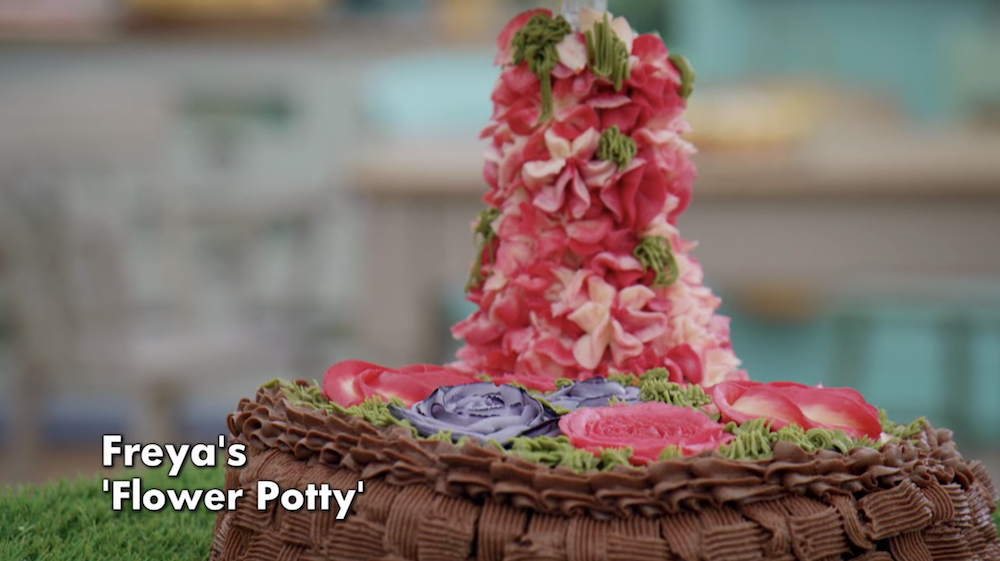 20.
Amanda's Elderflower & Lemon Surf Explosion: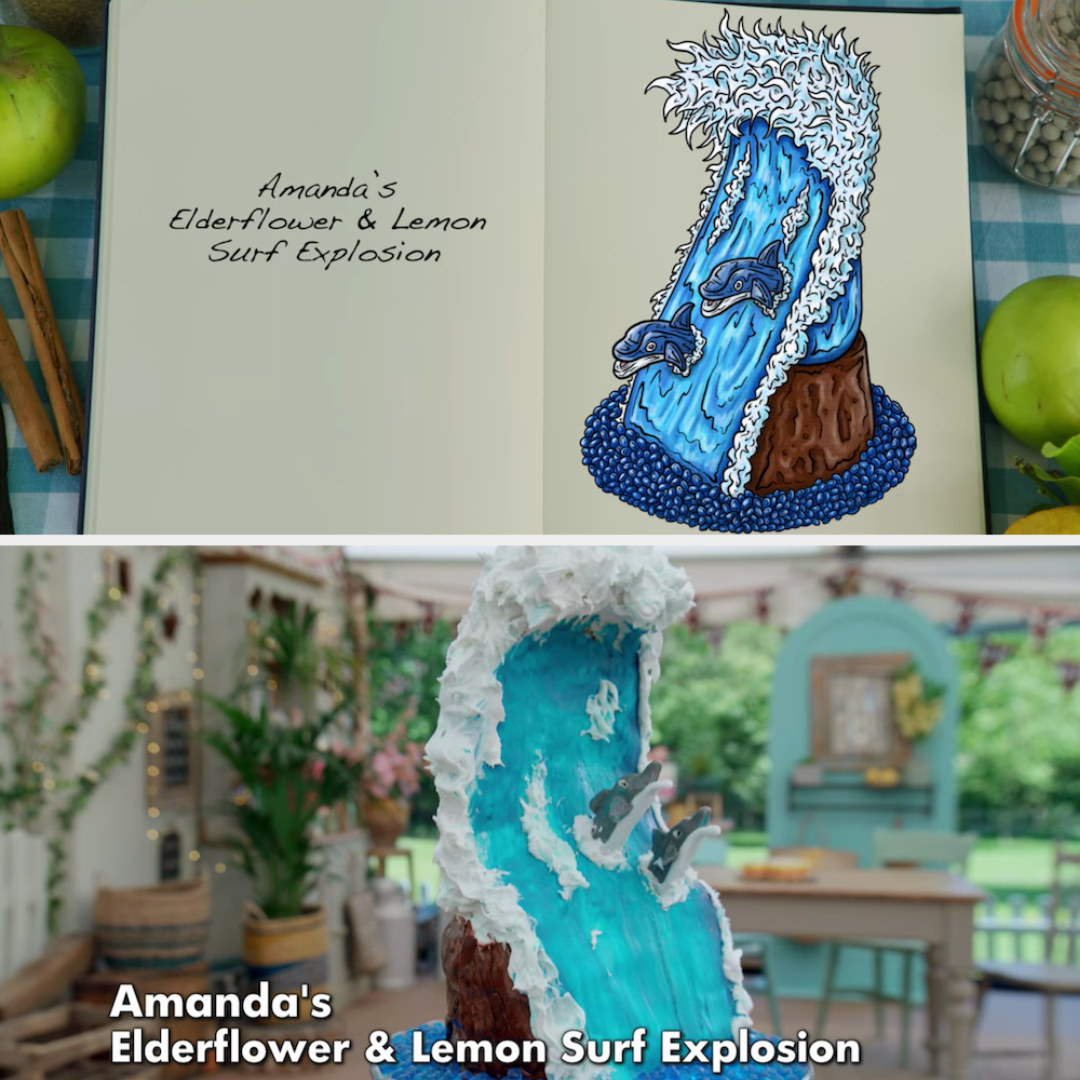 21.
Jairzeno's 'Kick the Can' Cake: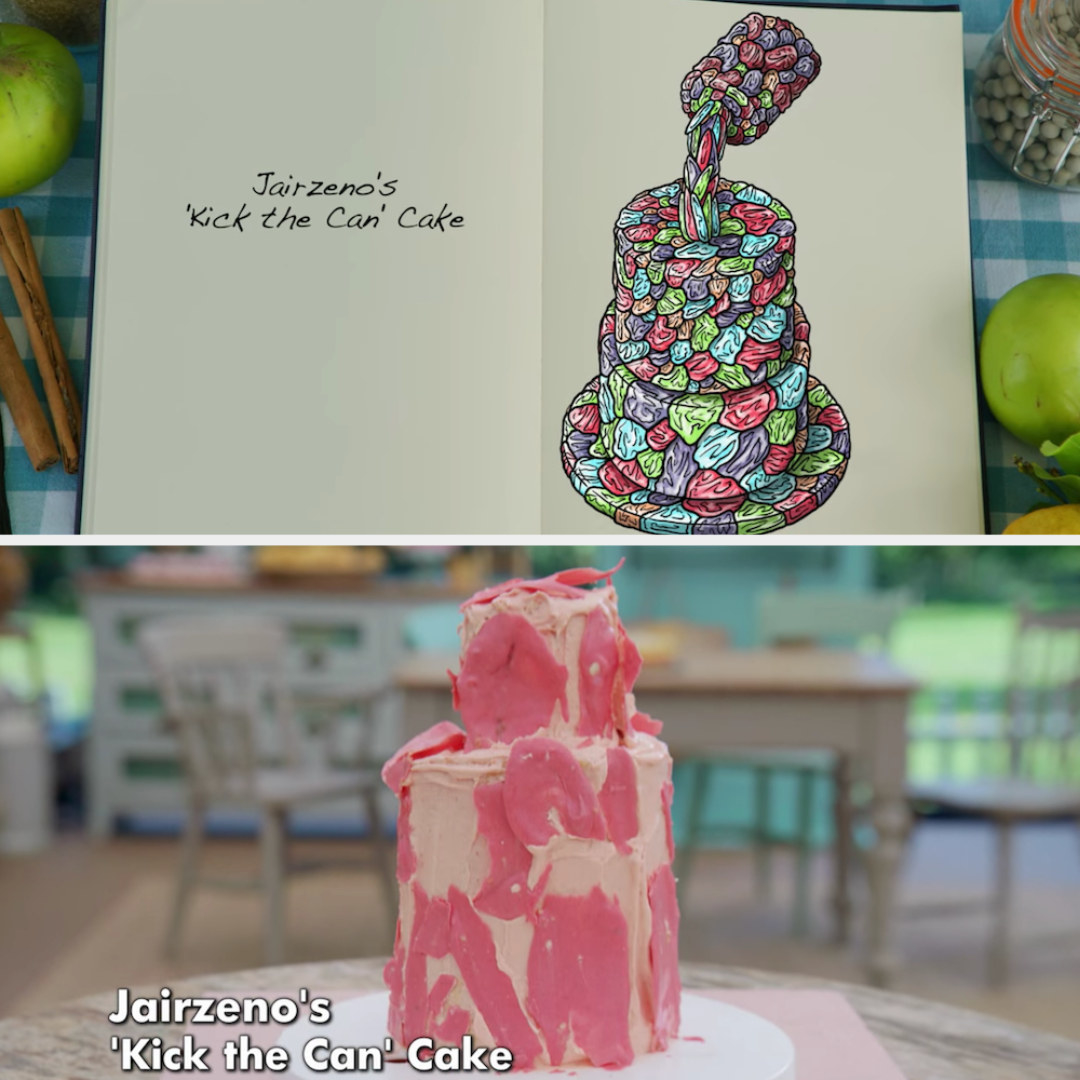 22.
Rochica's Apple Cake: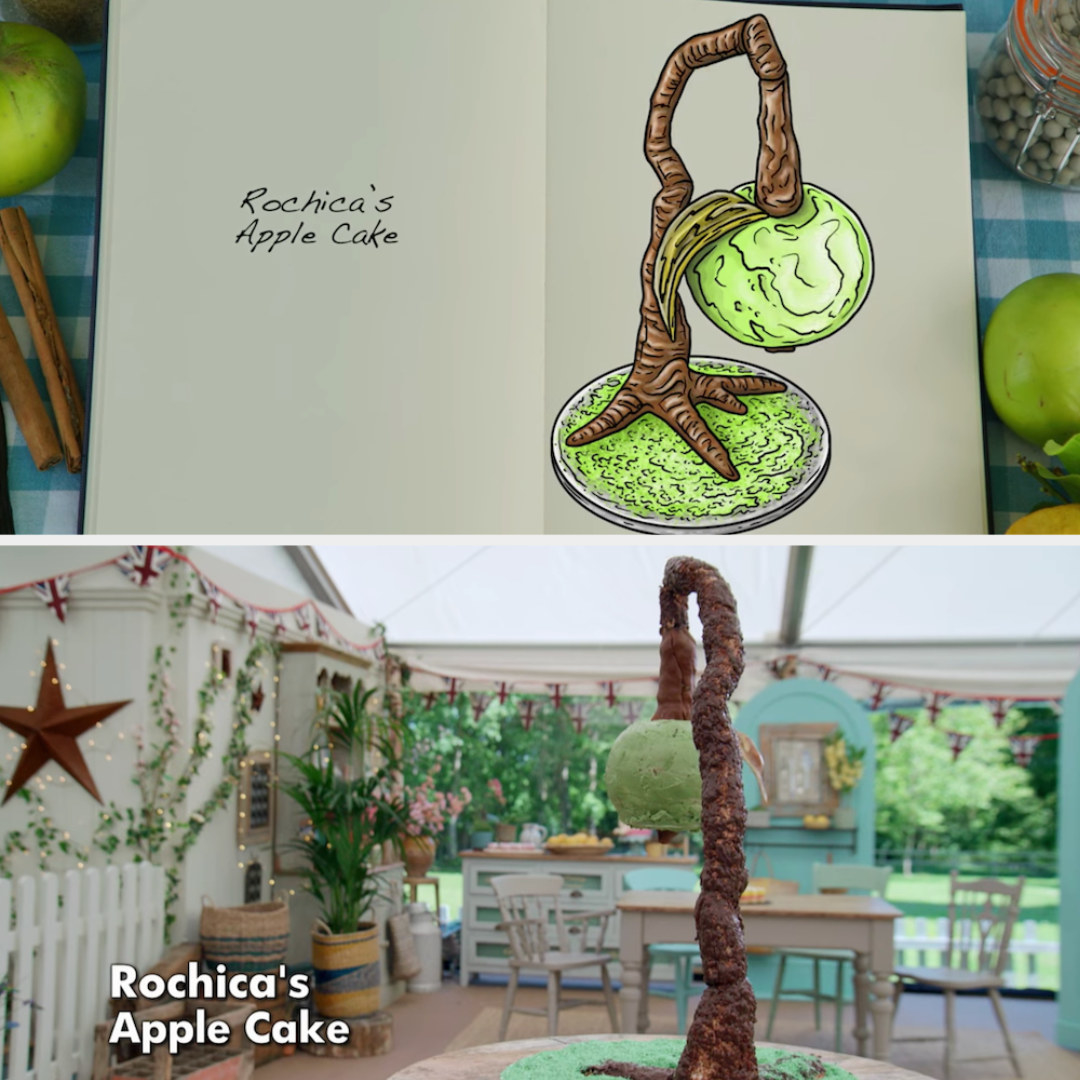 23.
Lizzie's Nana's Peaches & Cream:
24.
Tom's Classically Spectacular Showstopper: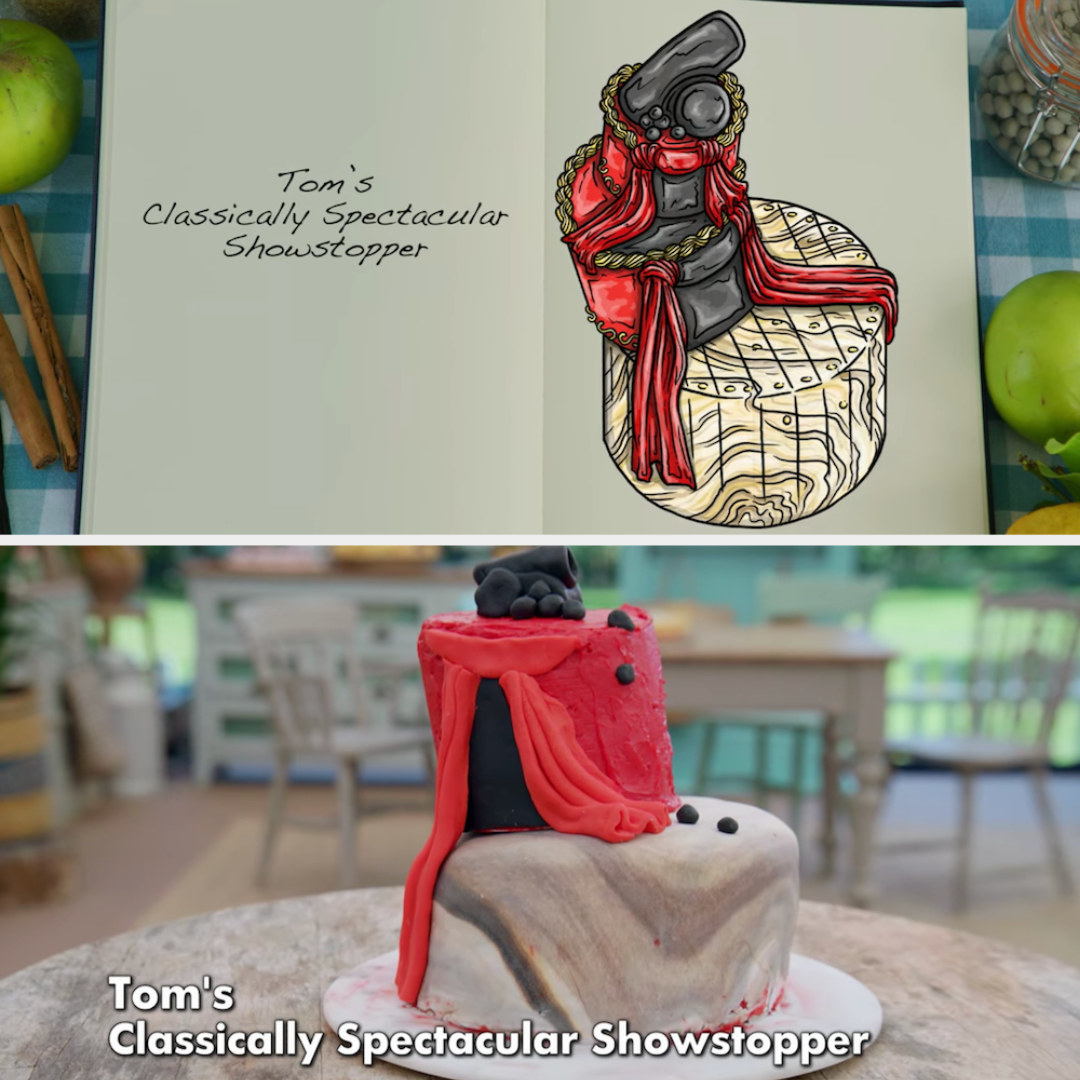 In the end, Jürgen was crowned Star Baker and Tom was sent home, mainly because his anti-gravity cake just wasn't anti-gravity. He was a great sport about it and it's still sad to see him go!
Since it's hard to get the full effect of the cakes in some of the side-by-side, here are some great shots from the show's official Instagram account.
Alright, let's talk in the comments! What was your favorite cake bake? Any early standouts to you? And does anyone else just feel a million times calmer now that the show is back?