Well, we've made it to Chocolate Week on Great British Bake Off, which is also just what I call every week, TBH.
Now, since I could stare at photos and pretty drawings of food all day, I'm back again with this week's side-by-sides of the drawings next to the bakes.
Note that the drawings are, of course, done after the final bakes by illustrator Tom Hovey (aka the man with the coolest job ever!). He once told Vulture, "My job is to illustrate what the bakers planned to create, not what they actually baked in the tent." So I just think it's pretty neat to see a side-by-side of what the bakers had planned next to how things turned out.
Listen, I'm not going to sugarcoat this (pun intended). The Signature Bake of brownies seemed so simple, yet ended up being pretty brutal. Let's take a look: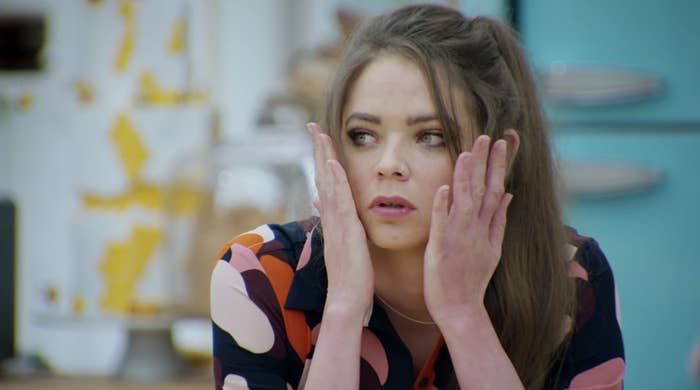 1.
Peter's Upside Down Brownie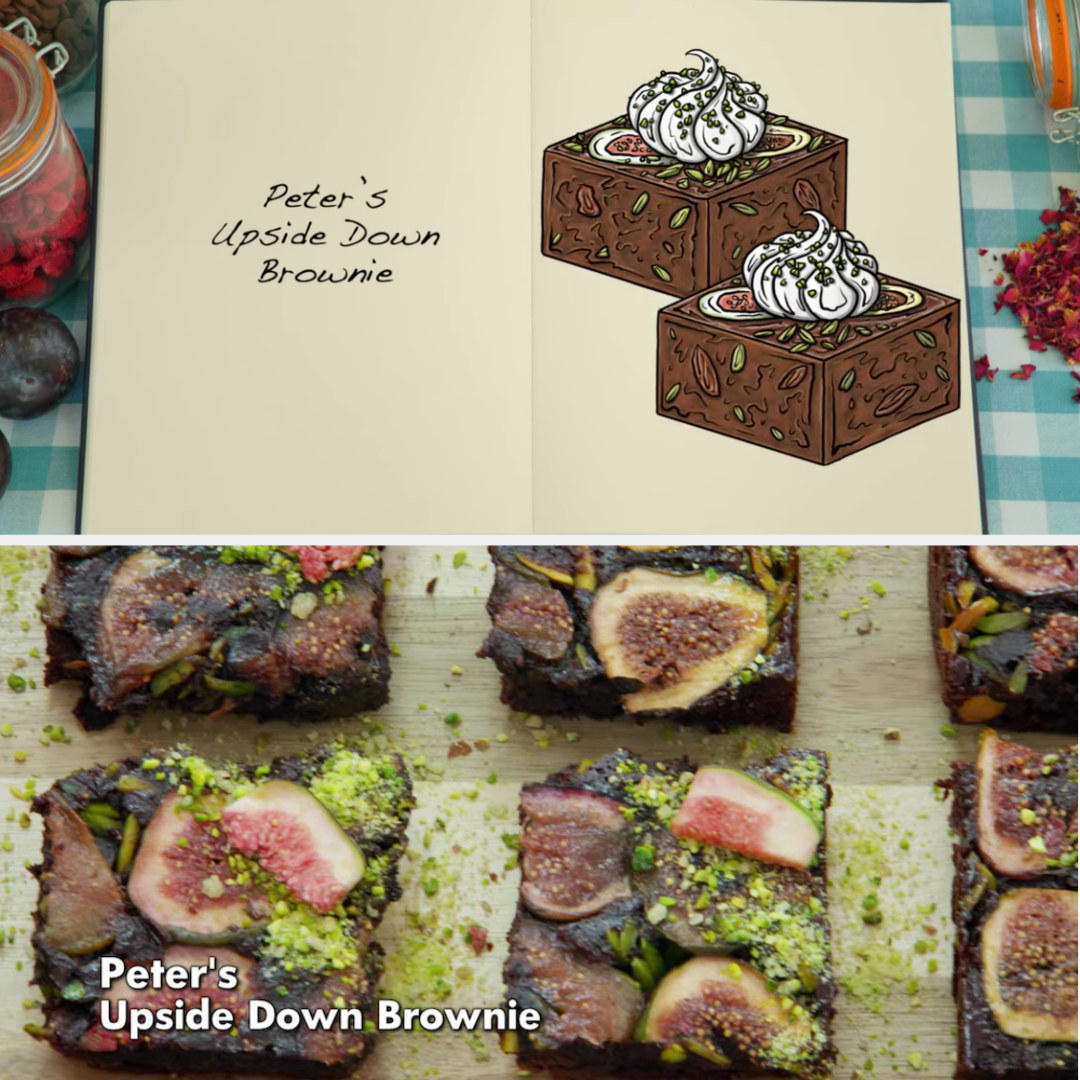 2.
Marc's Praline Brownies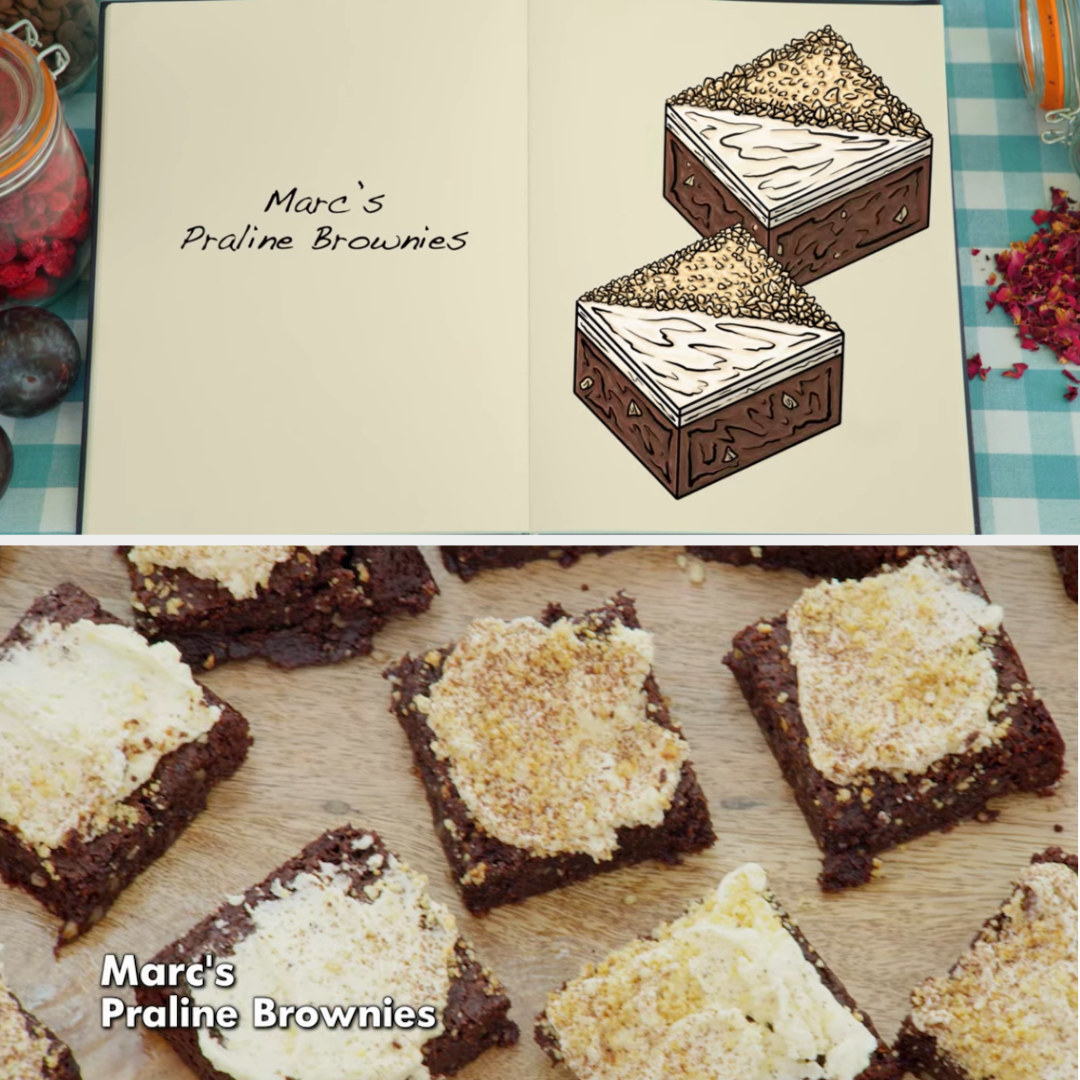 3.
Linda's "Treats of Christmas Past" Brownies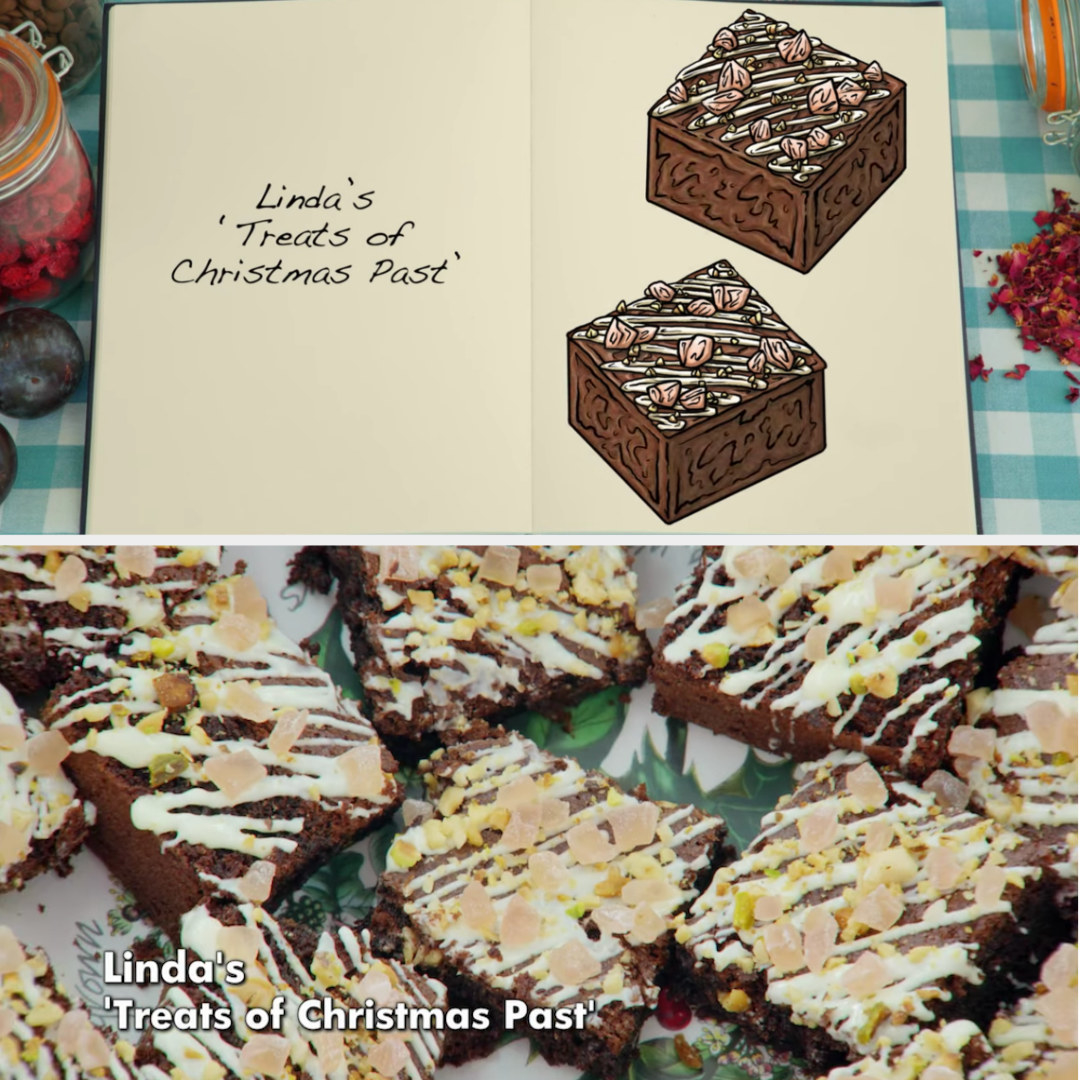 4.
Laura's Salted Caramel Brownie S'mores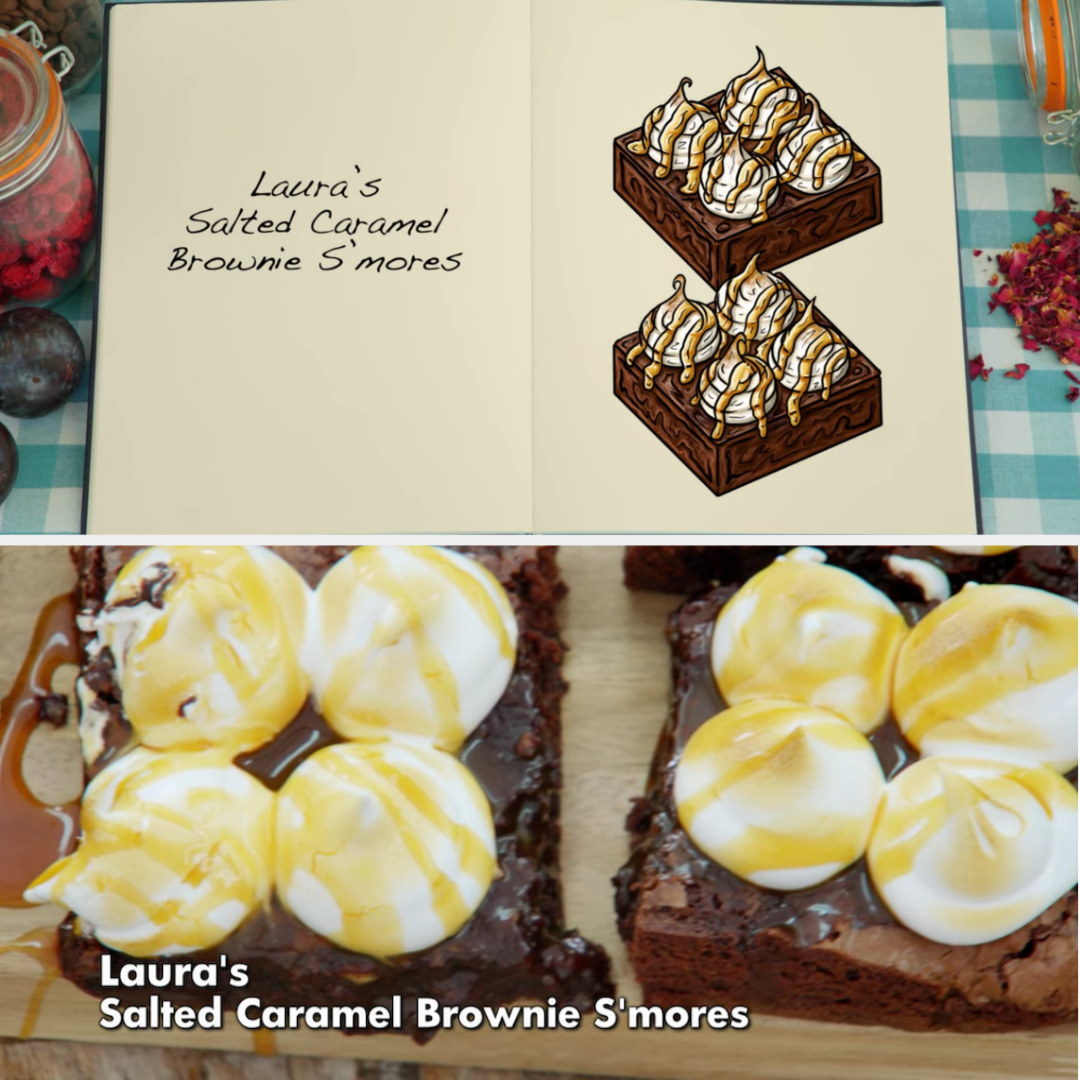 5.
Mark's "Gimme S'more" Brownies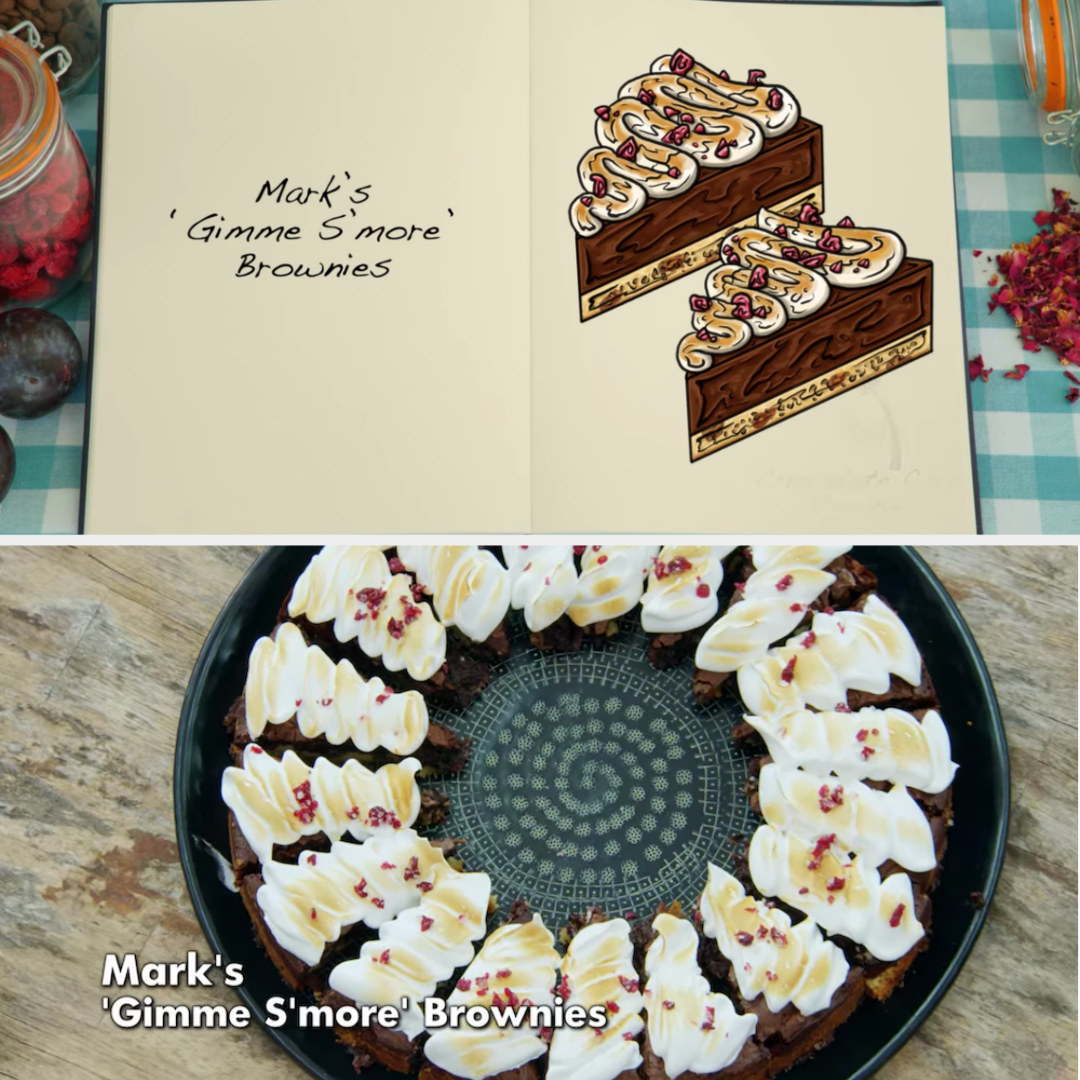 6.
Hermine's Raspberry White Chocolate & Pistachio Brownies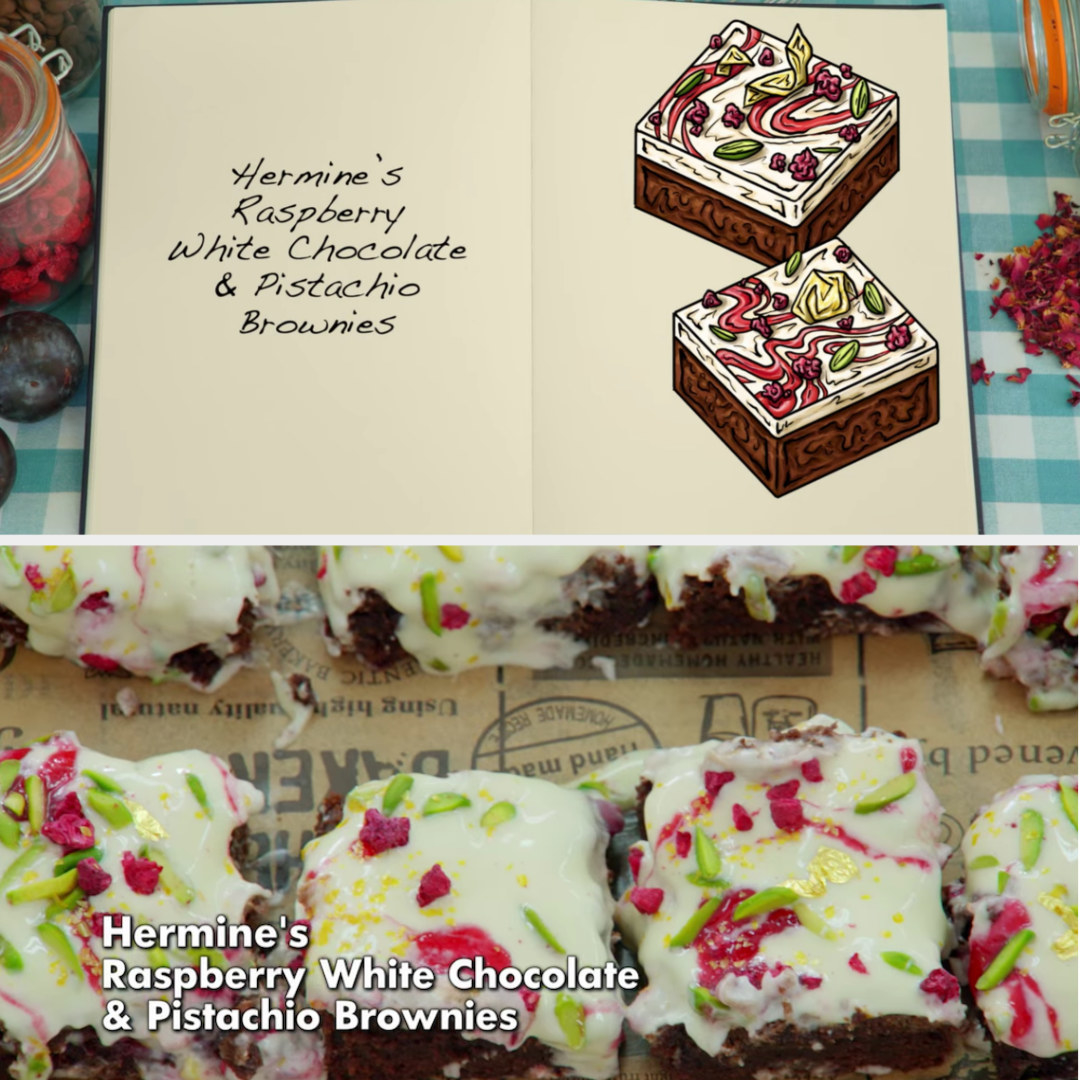 7.
Lottie's "Have Your Cake and Eat It" Brownies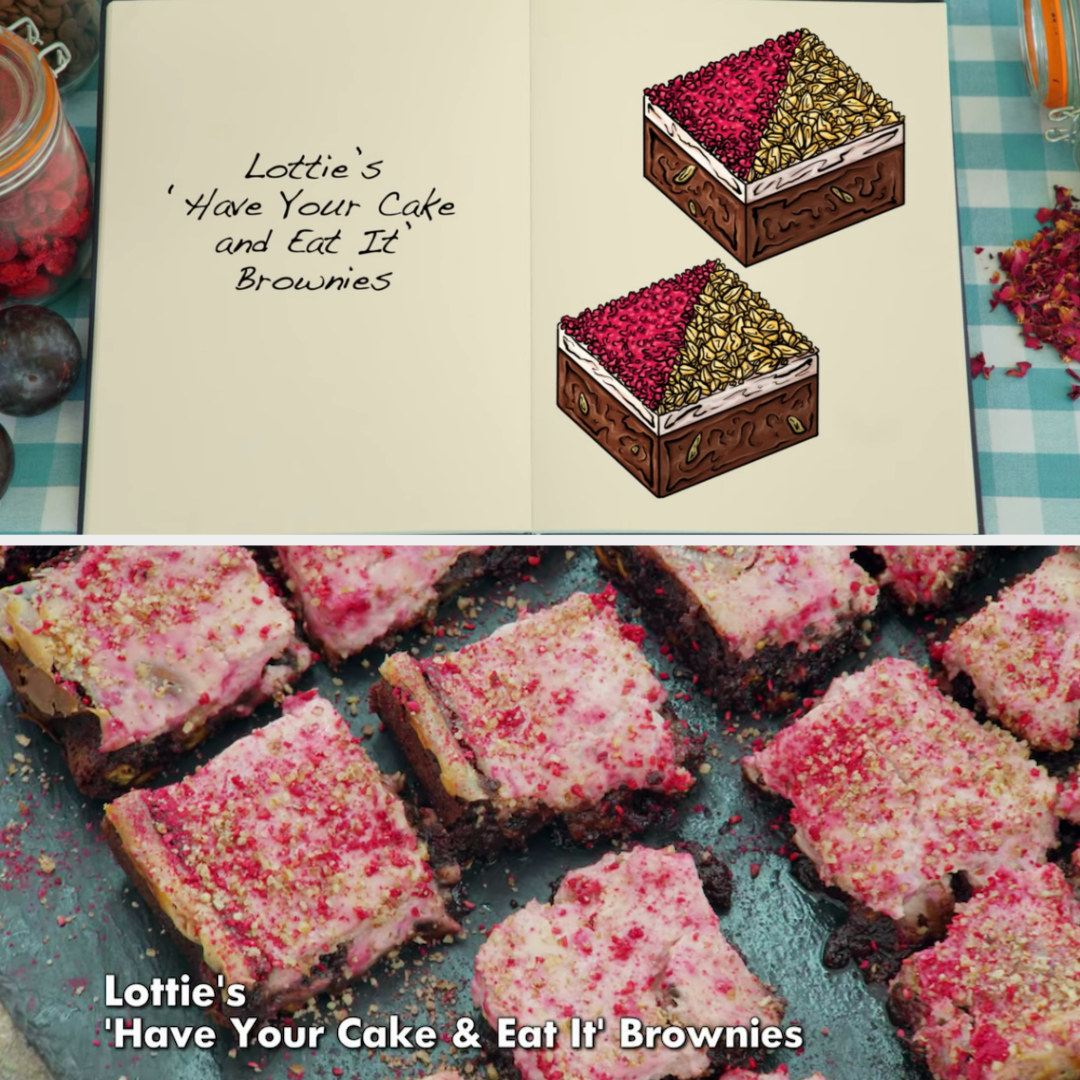 8.
Sura's Double Chocolate Marshmallow Brownies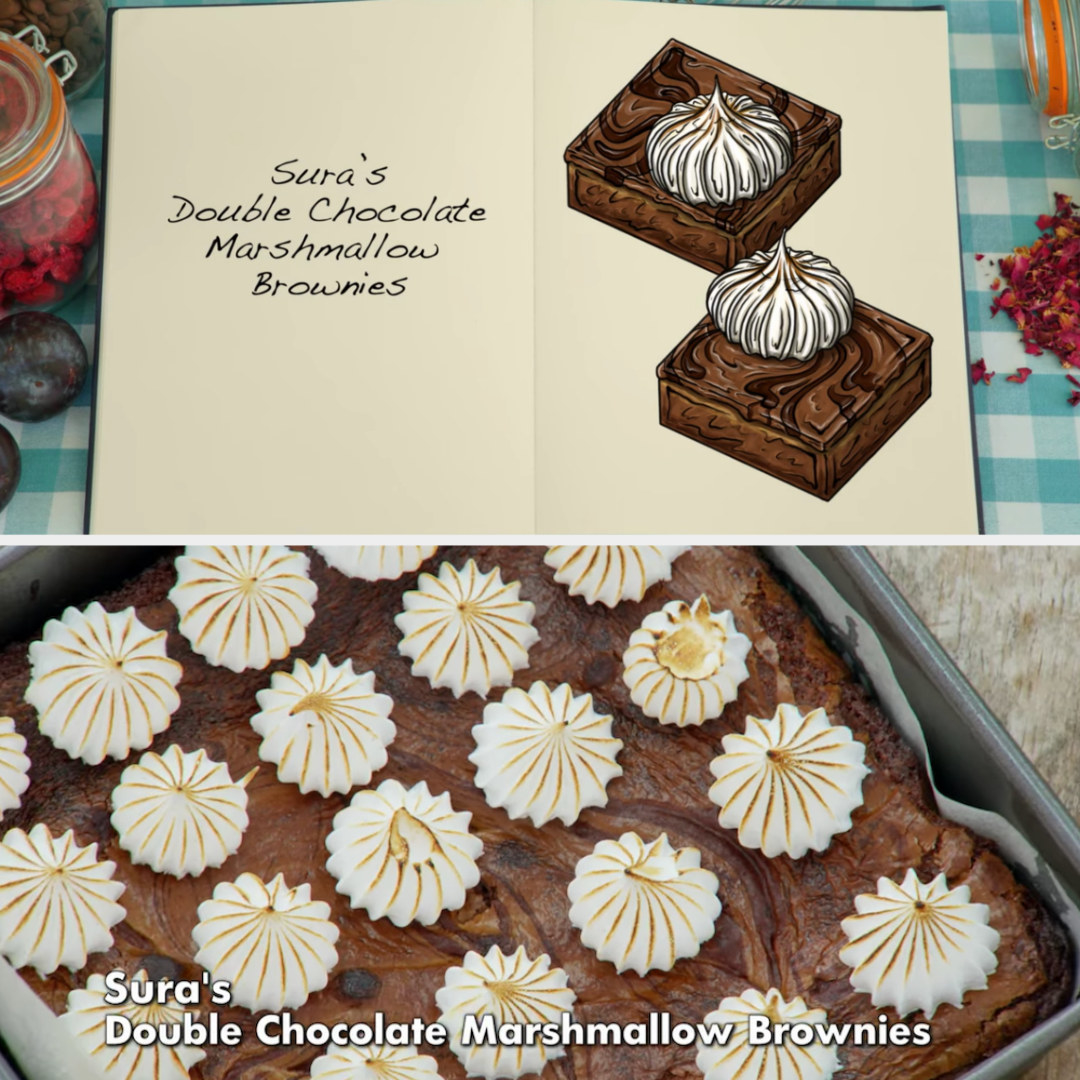 9.
And Dave's Honeycomb Explosion Brownies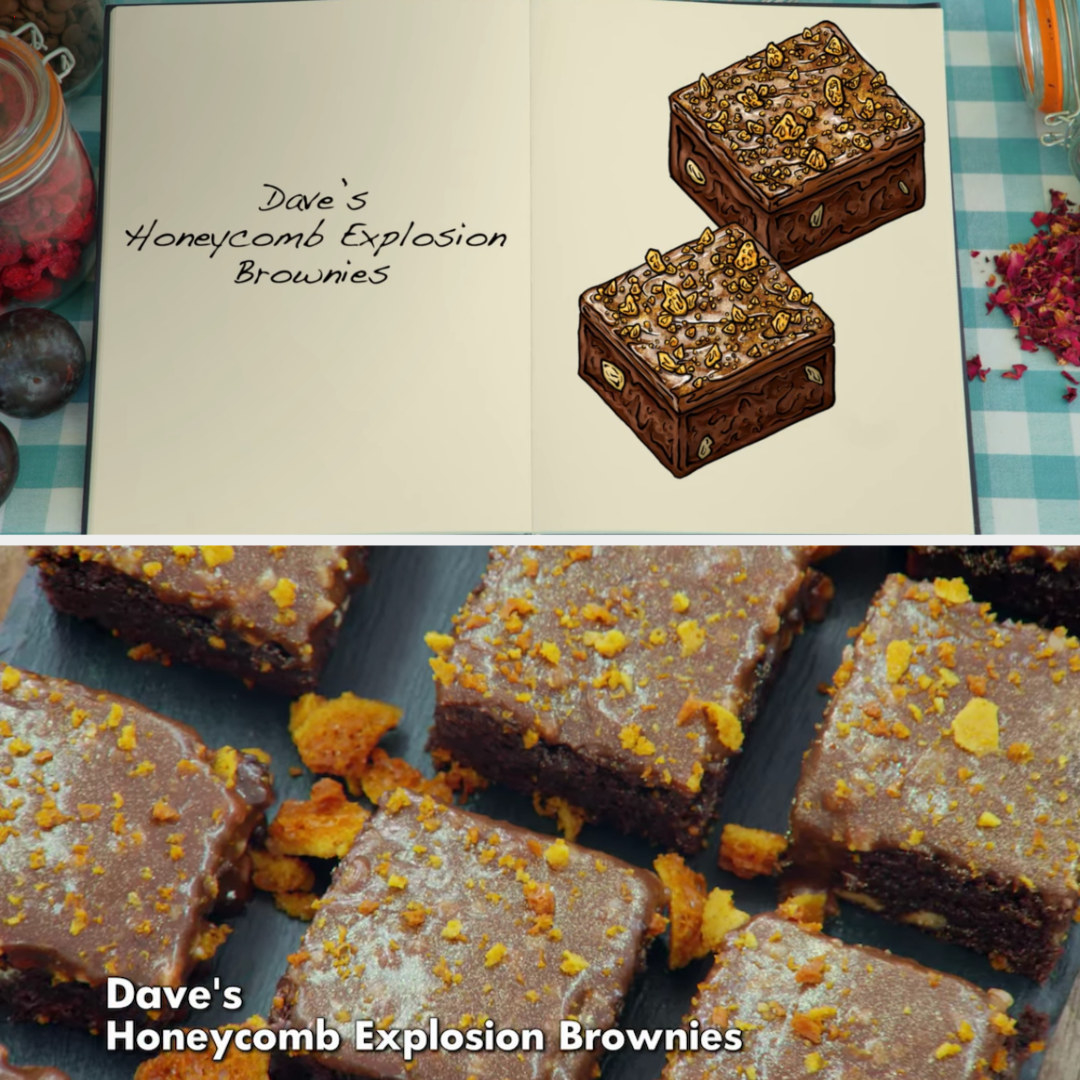 Up next was the Technical Challenge, which brought us right back to Bread Week with a chocolate babka. (Honestly, one of my personal favorite indulgences!)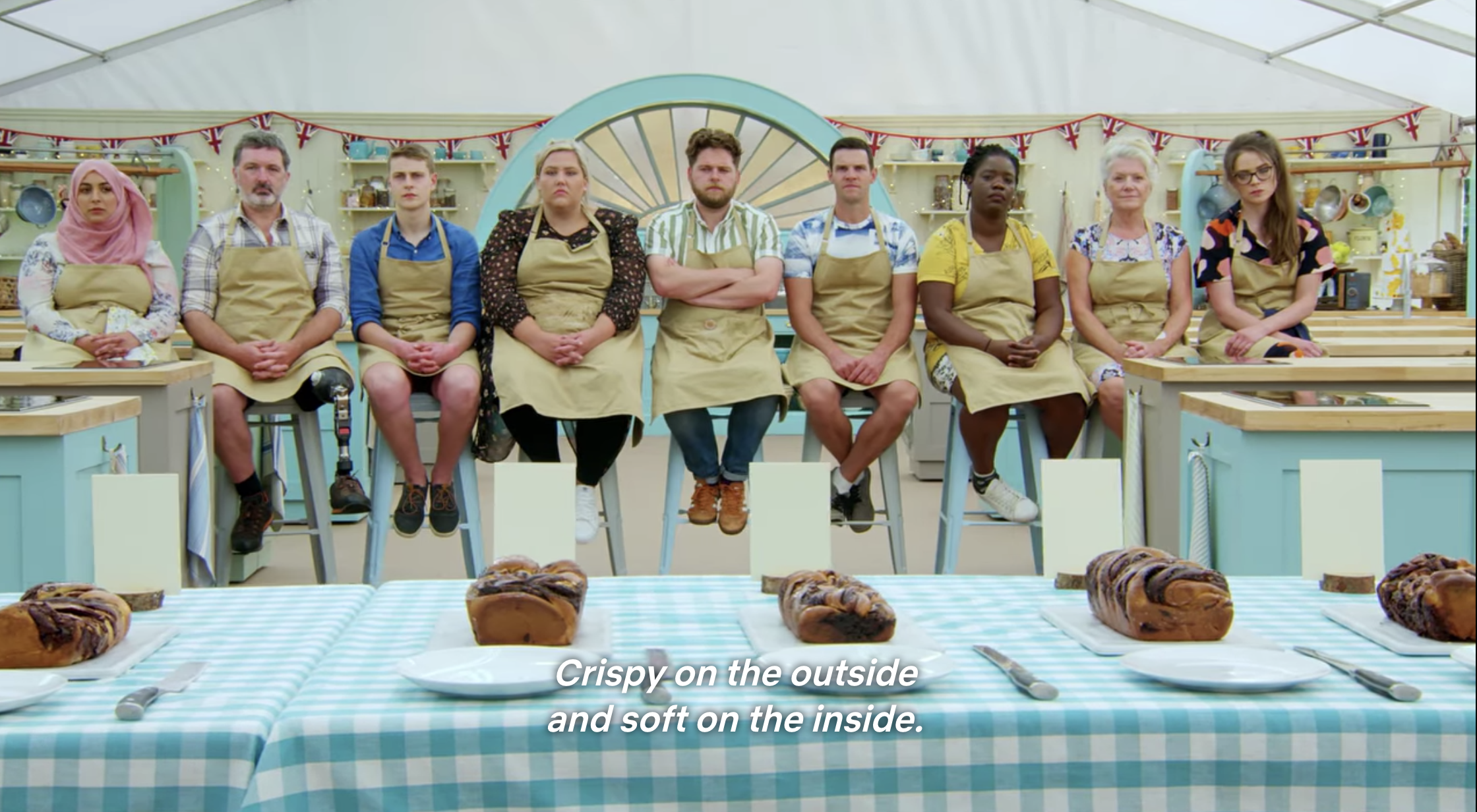 Finally, we moved on to a white chocolate cake Showstopper. Here's how it went down:
10.
Marc's White Chocolate & Raspberry Buttercream Celebration Cake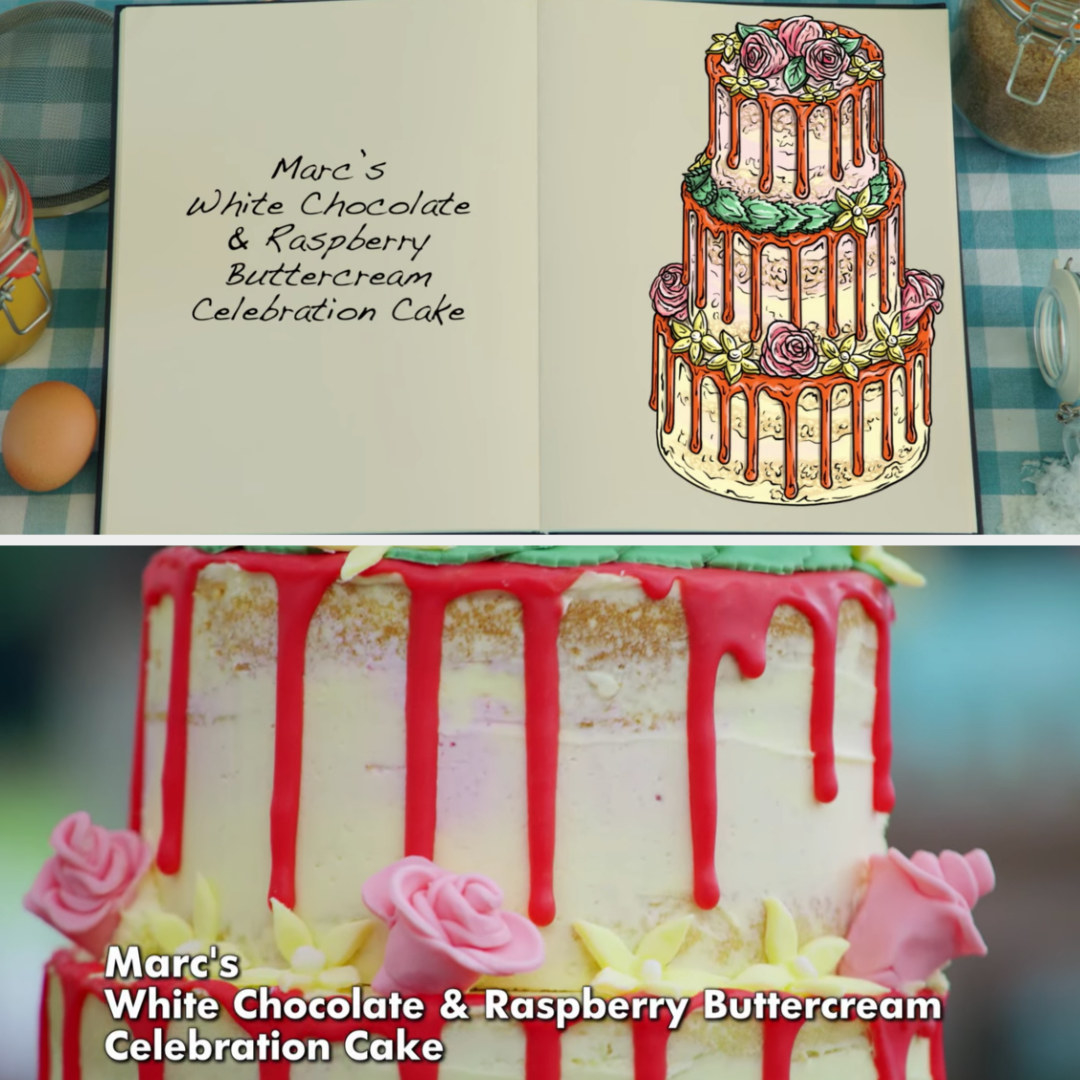 11.
Dave's Strawberry Splash White Chocolate Fraisier Cake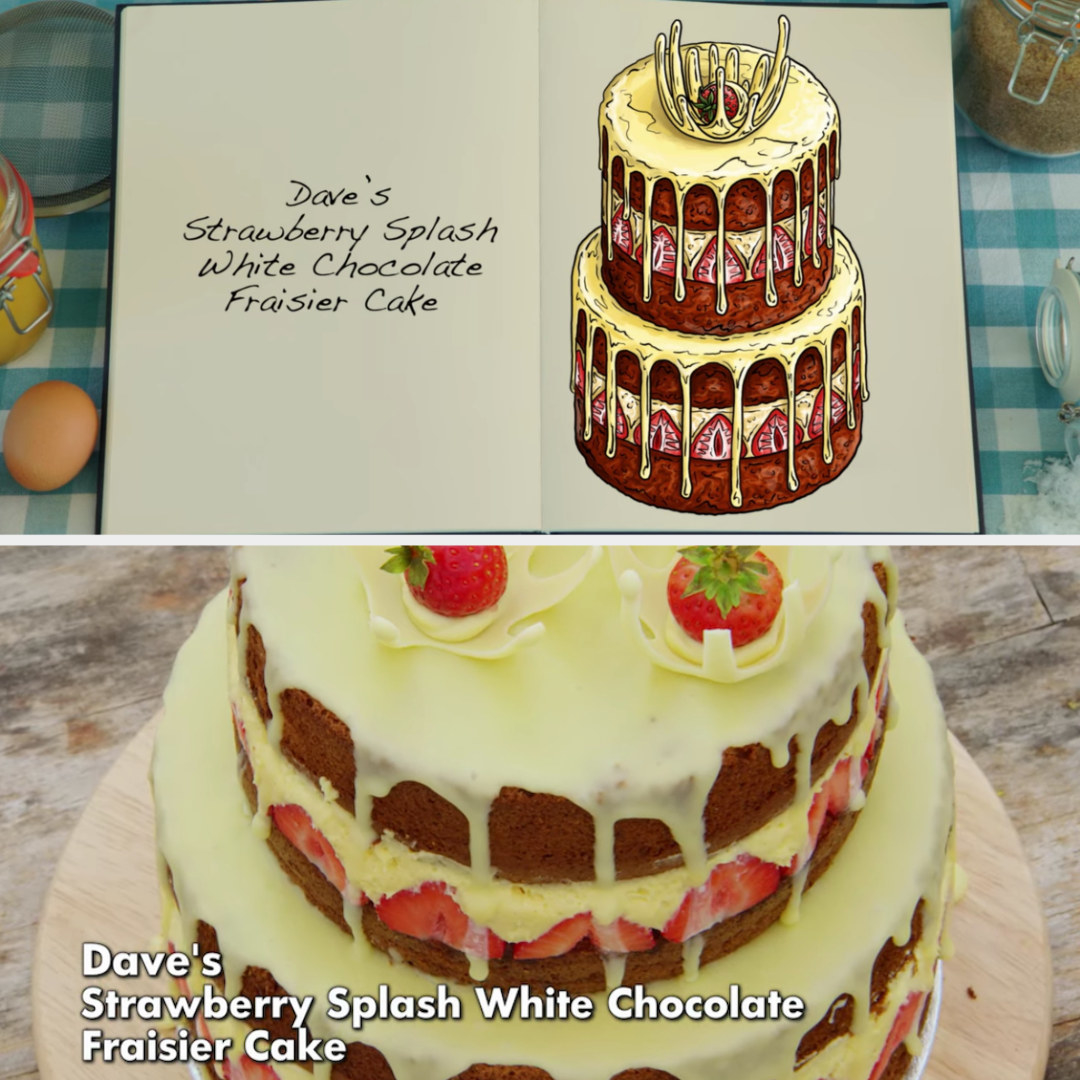 12.
Mark's "A Baking Show Birthday" Cake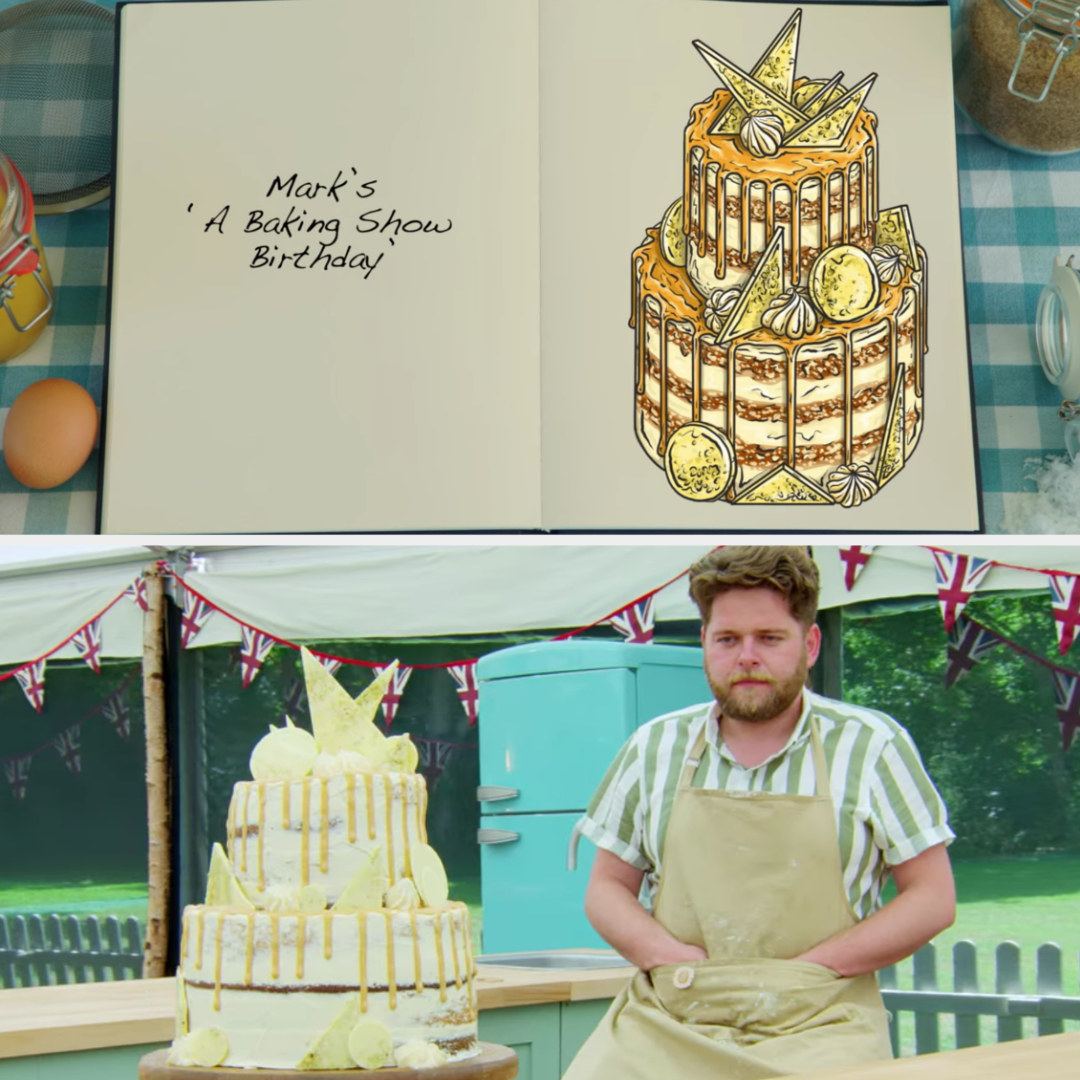 13.
Linda's English Rose Cake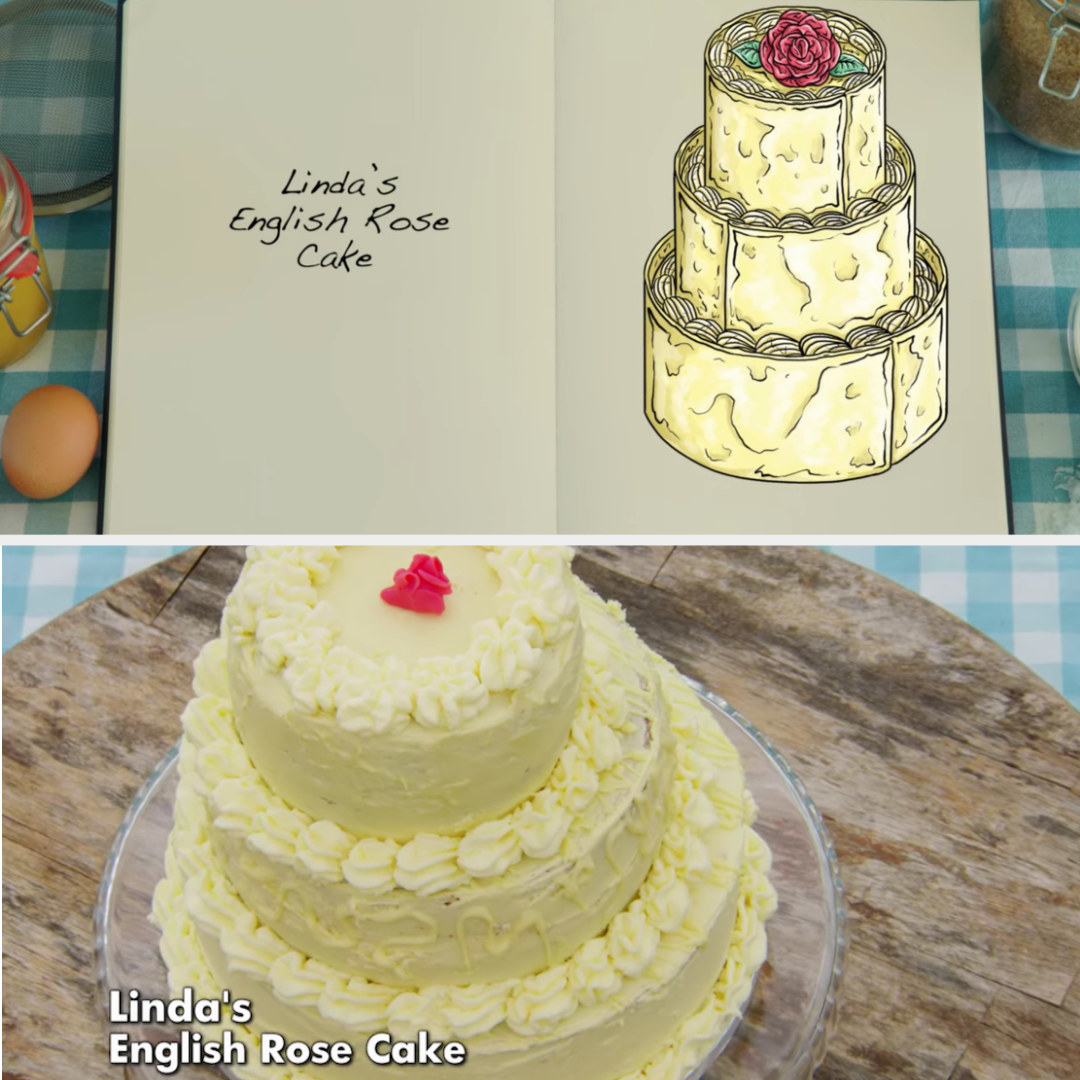 14.
Hermine's Lemon & White Chocolate Cake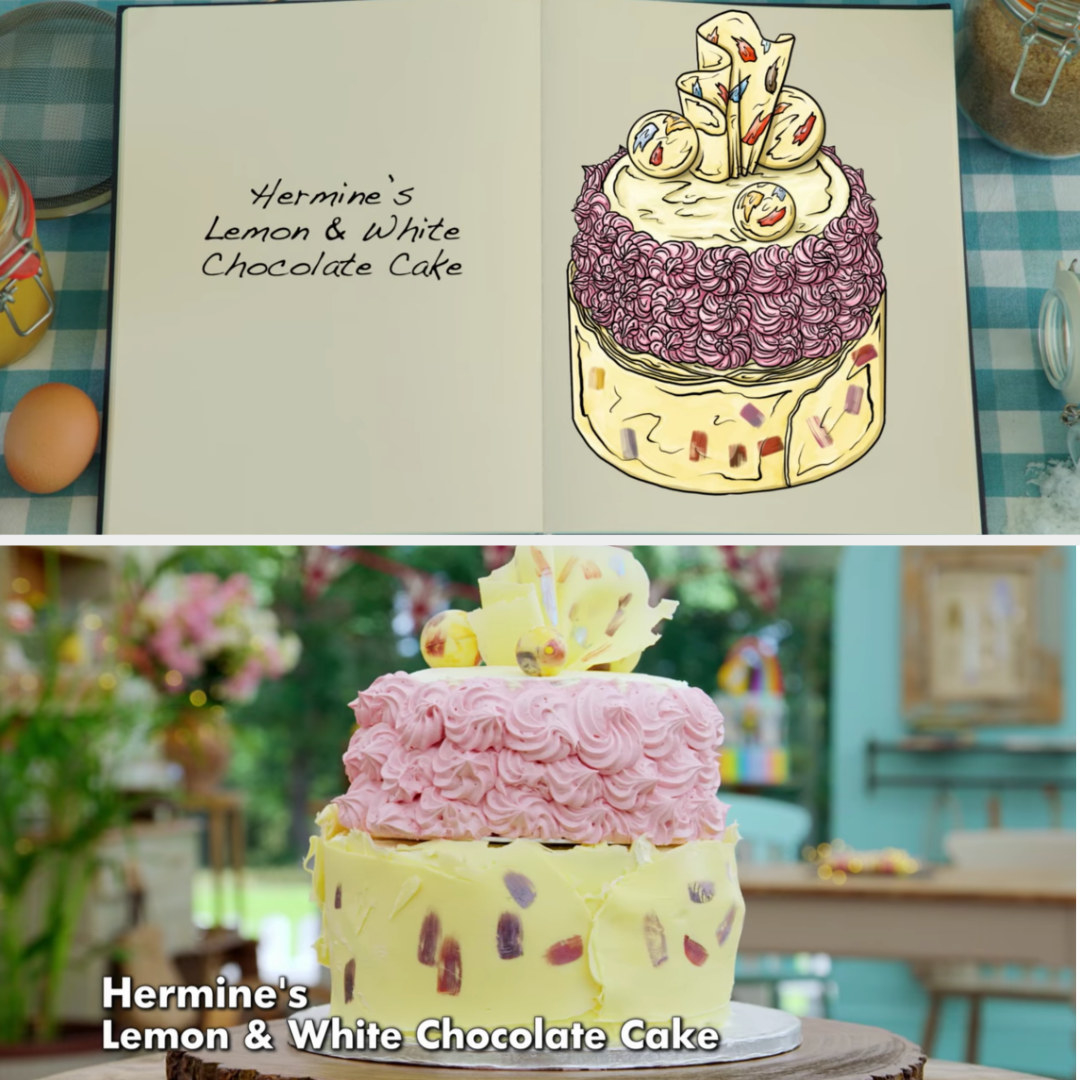 15.
Peter's Graduation Cake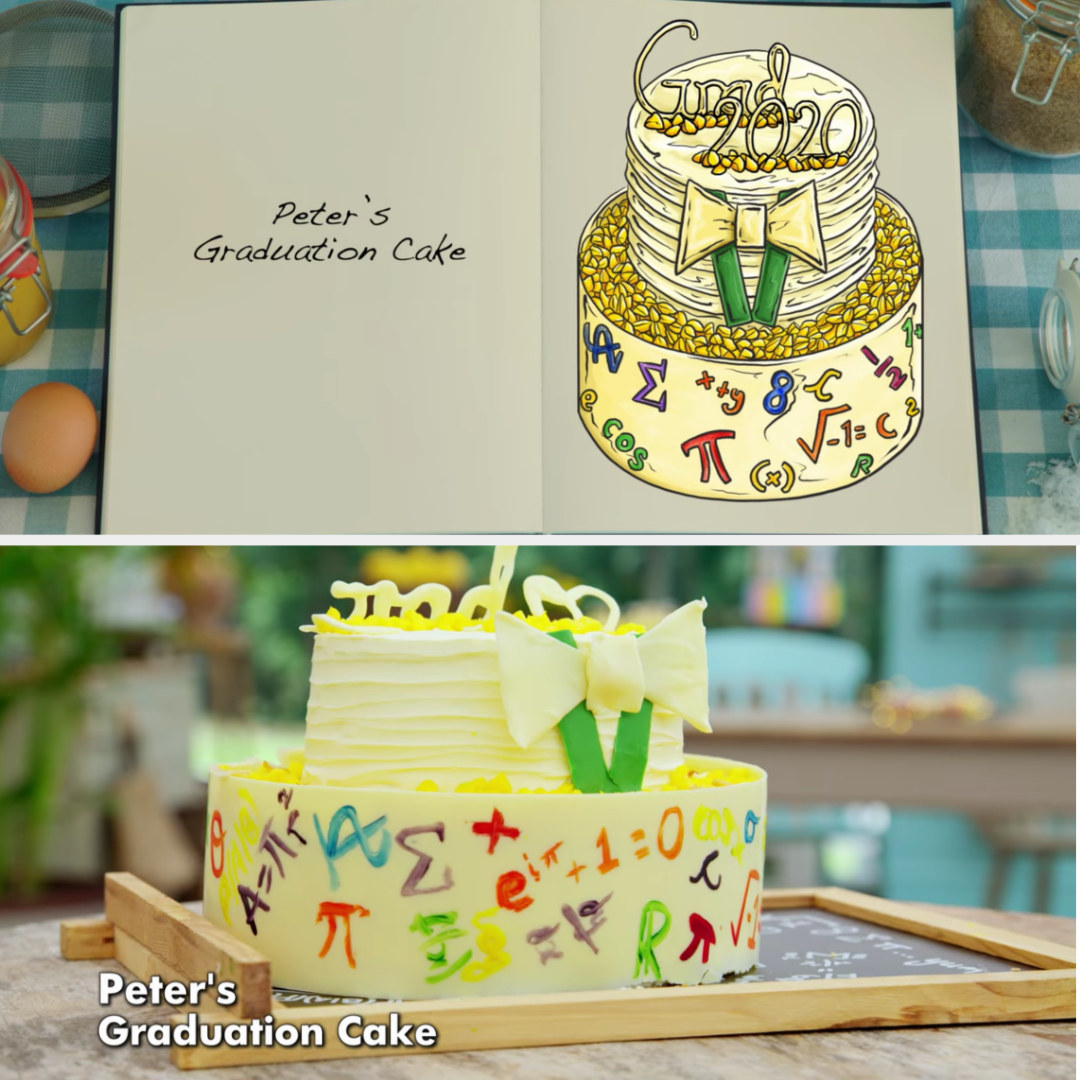 16.
Sura's Strawberry & White Chocolate Celebration Cake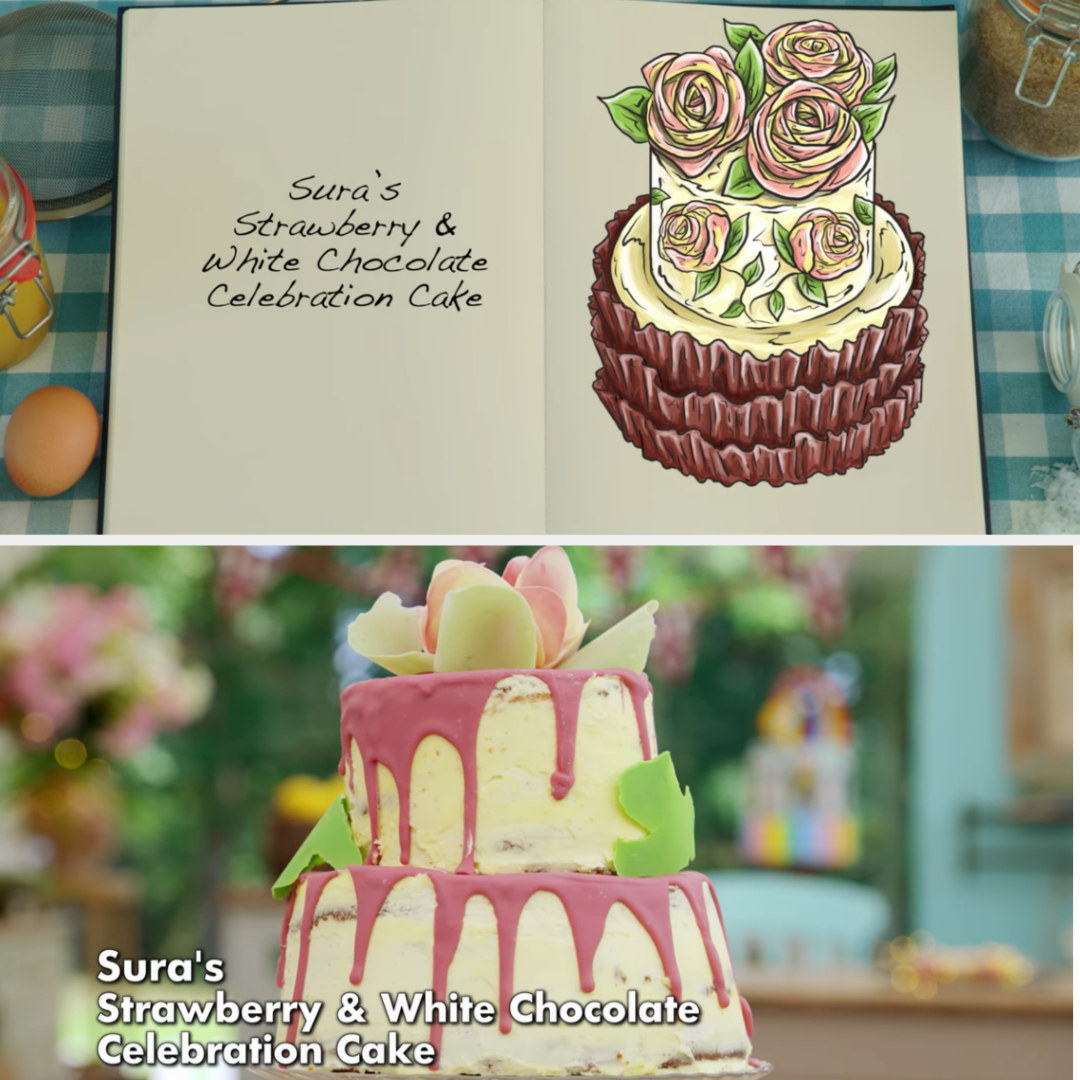 17.
Lottie's Nana and Papa's Sapphire Anniversary Cake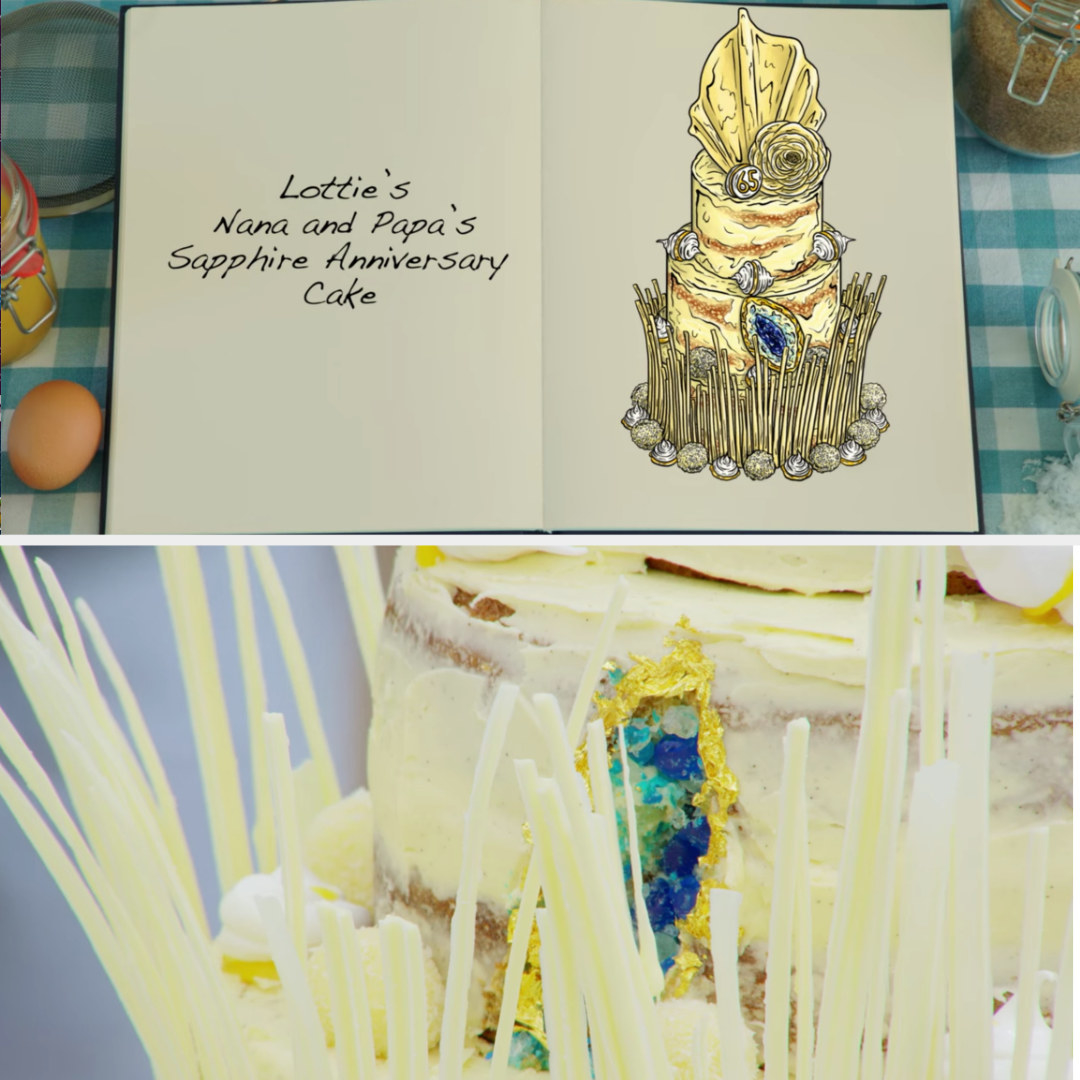 18.
And Laura's Chocolate Heaven Cake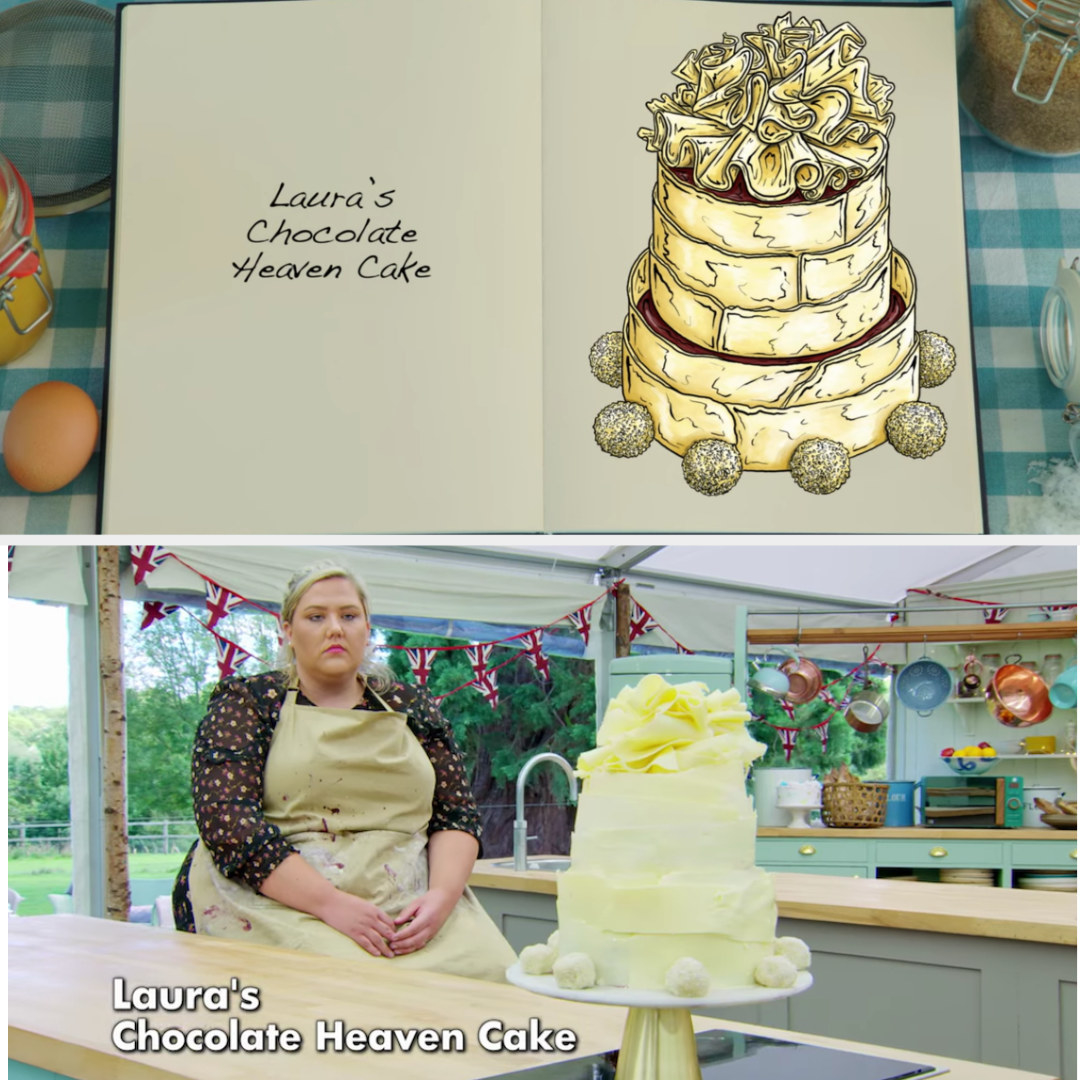 In the end, Mark was named Star Baker, and after a bad week that culminated in her Showstopper cake being raw, Sura was sent home. It had to happen, but oh boy did it break my heart. We'll miss you, Sura!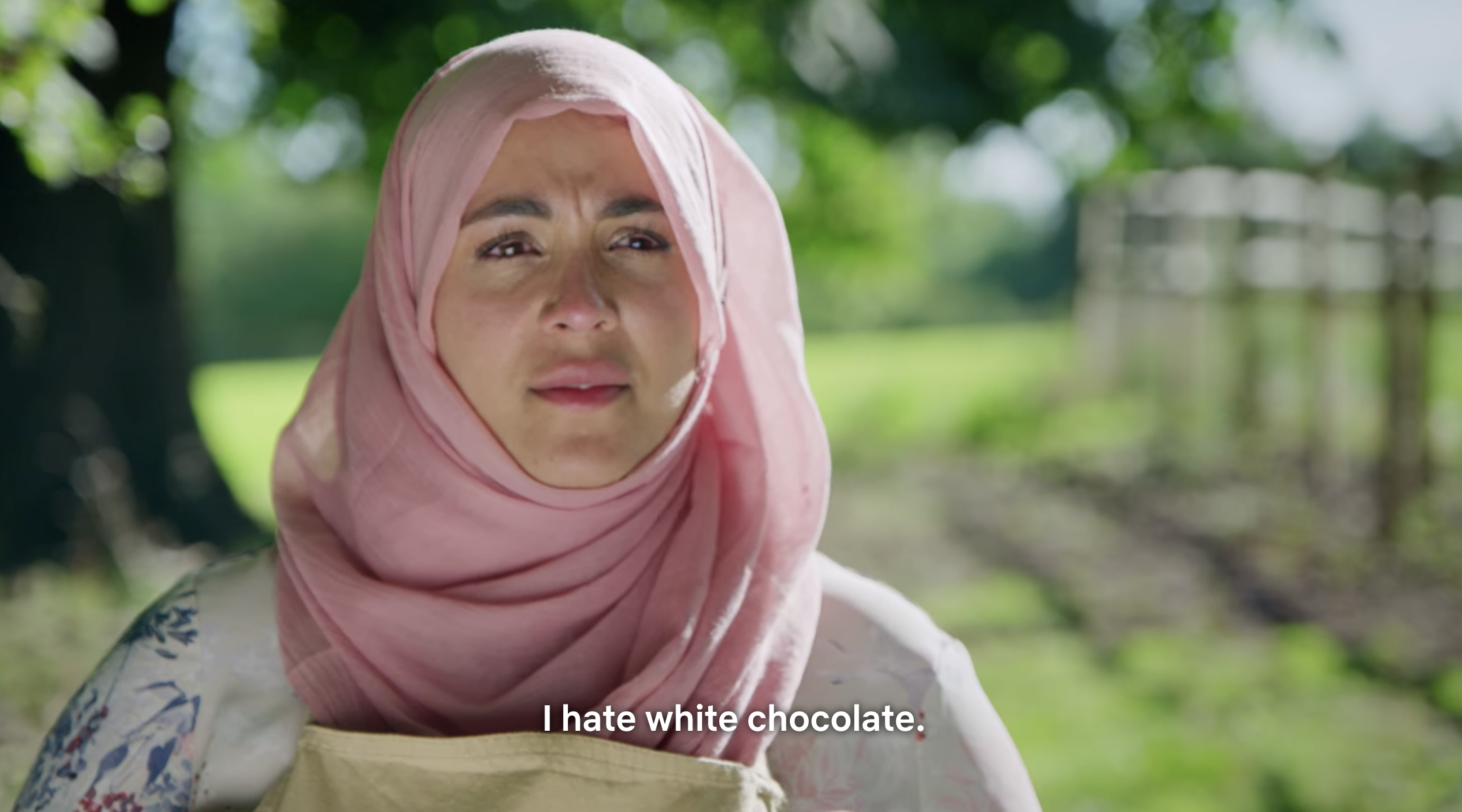 And that's a wrap on Chocolate Week! Next up? Pastry Week! Who are you rooting for? Who do you think will make it to the finals? Let me know in the comments!