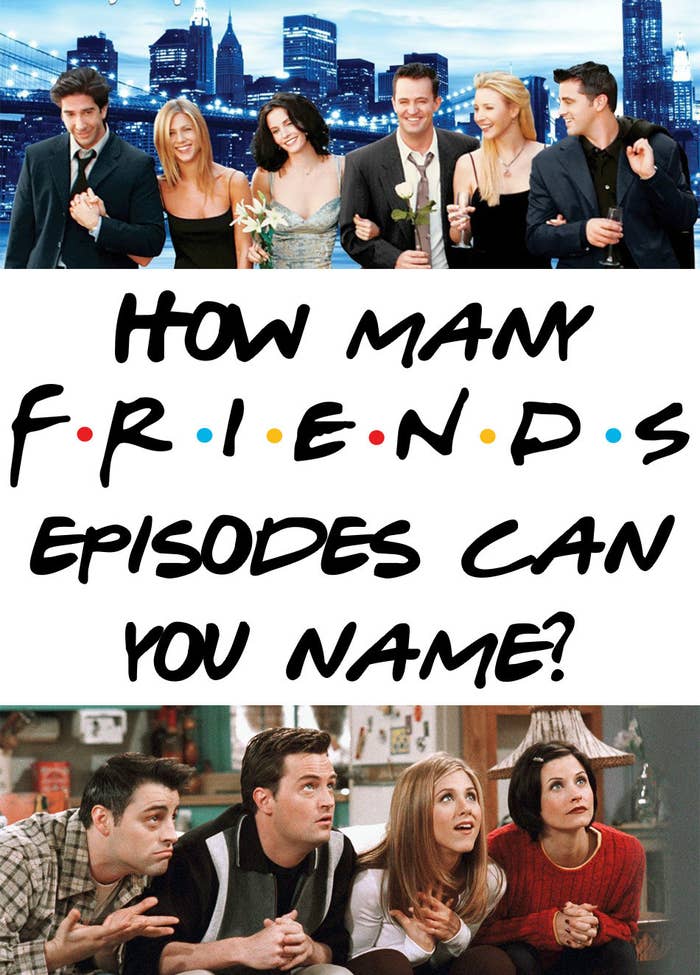 Sure, you're a Friends fan. But do you watch the episodes so frequently that you can recite the names by heart? Prove it! Type in as many episode titles as you can remember, below.
NOTES:
1. Episodes with two parts will be accepted as one answer.
2. Episodes will be accepted with and without "The One With," "The One Where" etc. at the beginning.