If you're familiar with The Little Mermaid, you know Ariel's pal Flounder — a loving (but honestly, kinda dumb) guppy who is adorable and looks like this: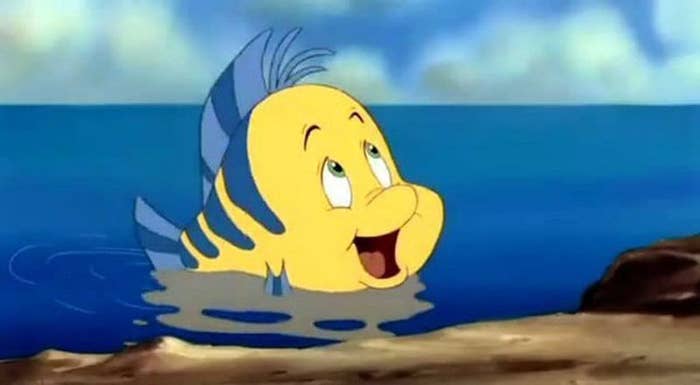 I mean, isn't that fish (with the inexplicable strength to carry a gigantic statue of Prince Eric by himself) just the cutest lil' guy you've ever seen?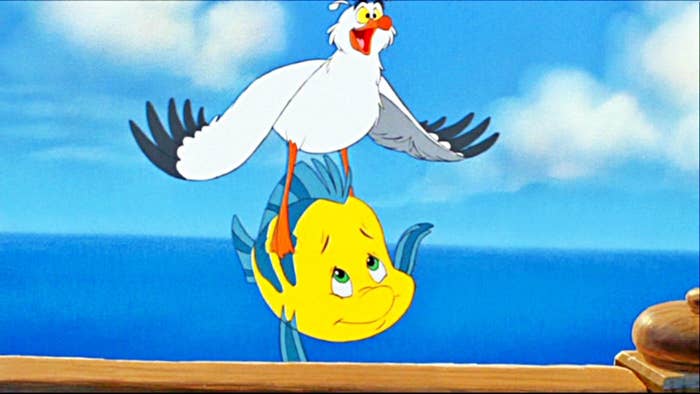 So when I turned on Little Mermaid Live! last night, I was excited to see the magical, onstage version of Flounder that the Wonderful World of Disney would create.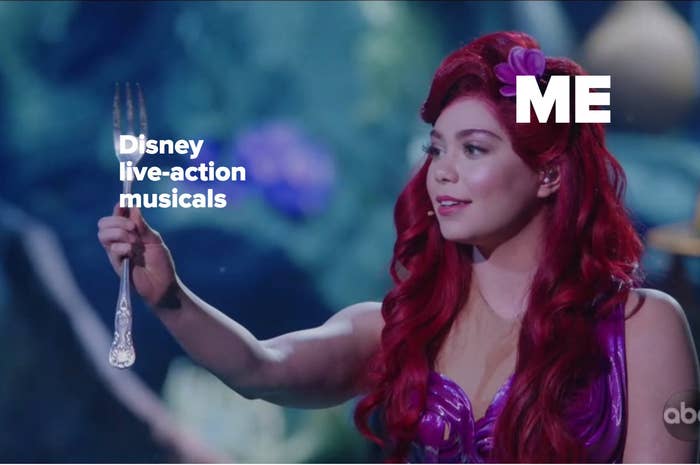 They had that Disney money, so the opportunities were endless! An elaborate fish marionette? A small puppy dressed in a fish costume? A surprise appearance by Jacob Tremblay? What would it be?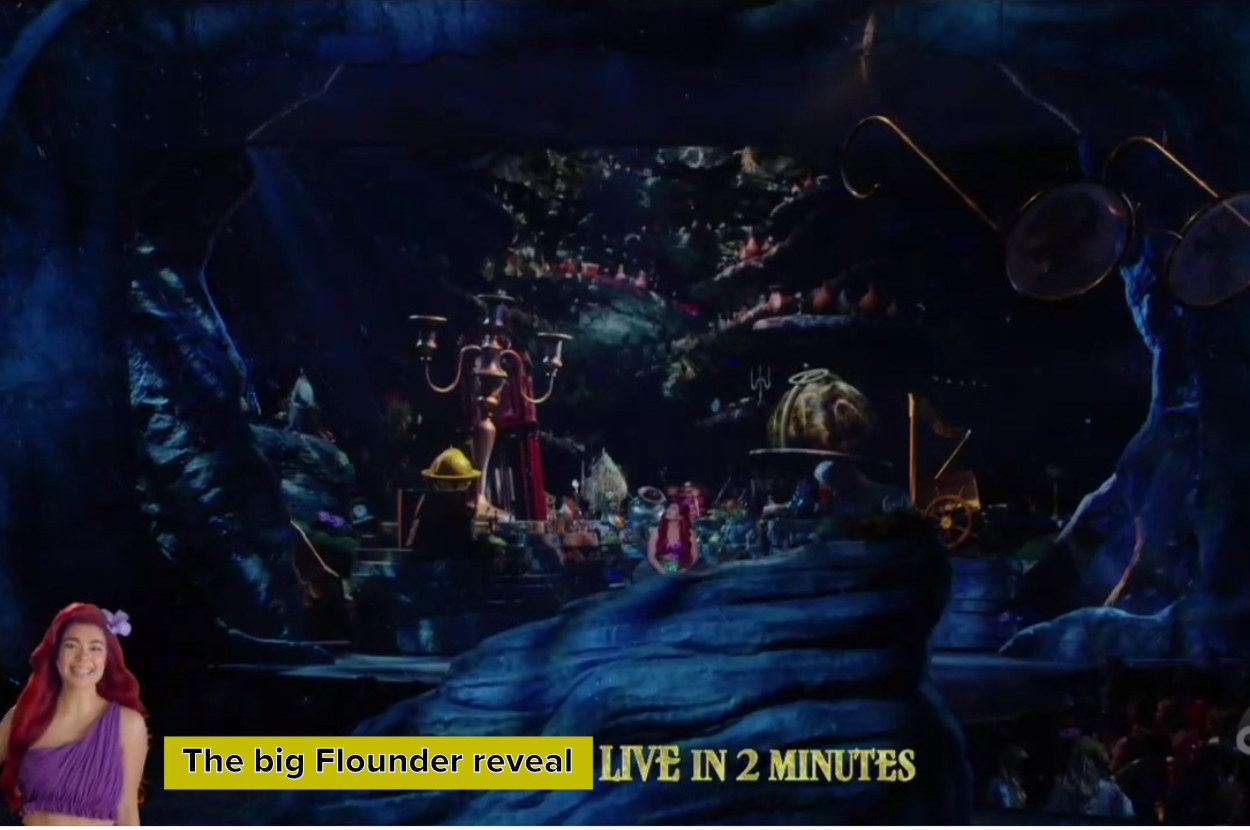 And then I caught a quick glimpse out of the corner of my eye, and started laughing nervously.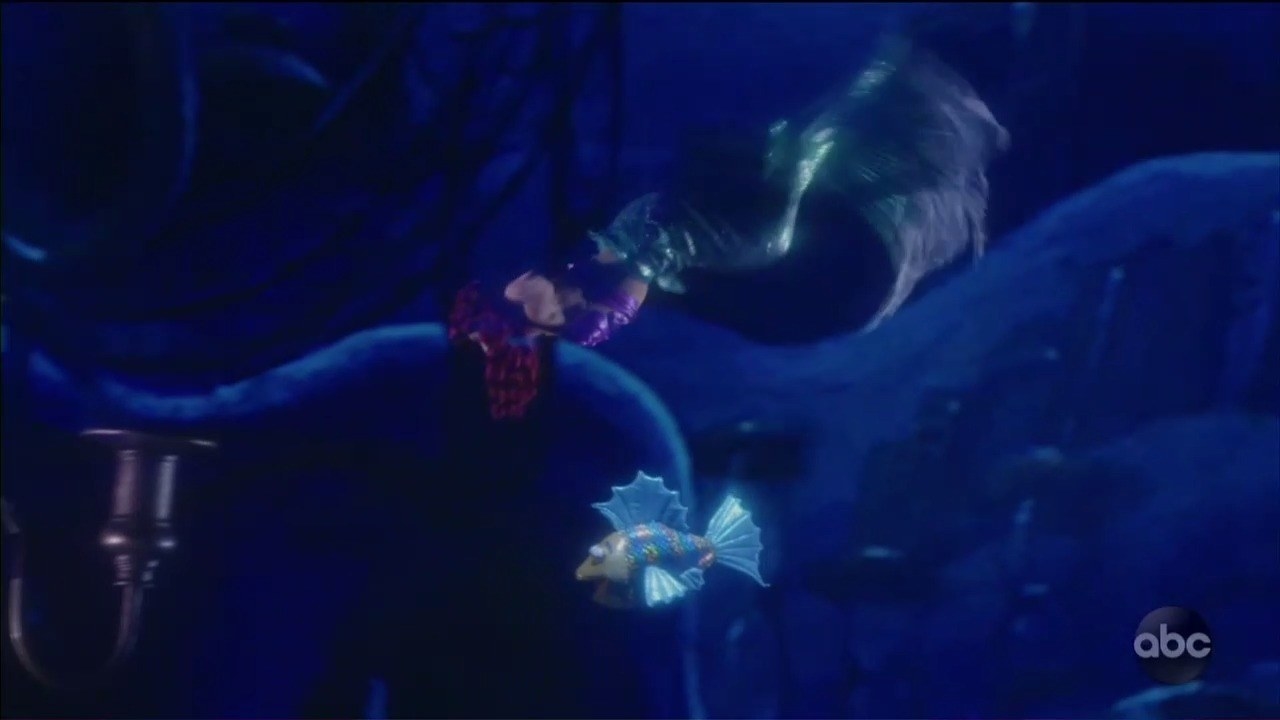 And my deepest fears, and frankly, real puppet nightmares came true. Because what the actual heck is this??????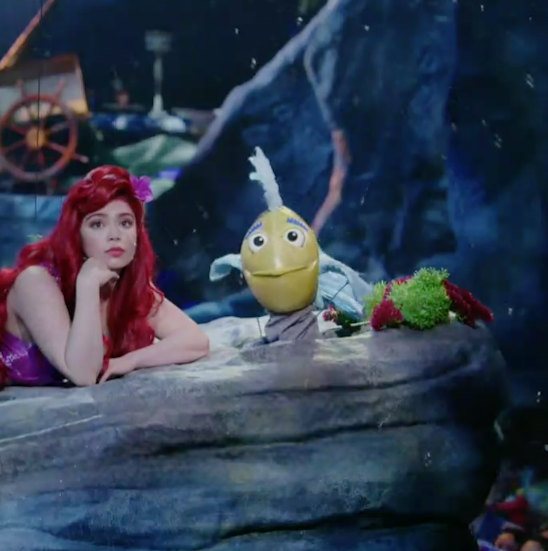 The spirit trapped in this puppet is SCREAMING FOR HELP.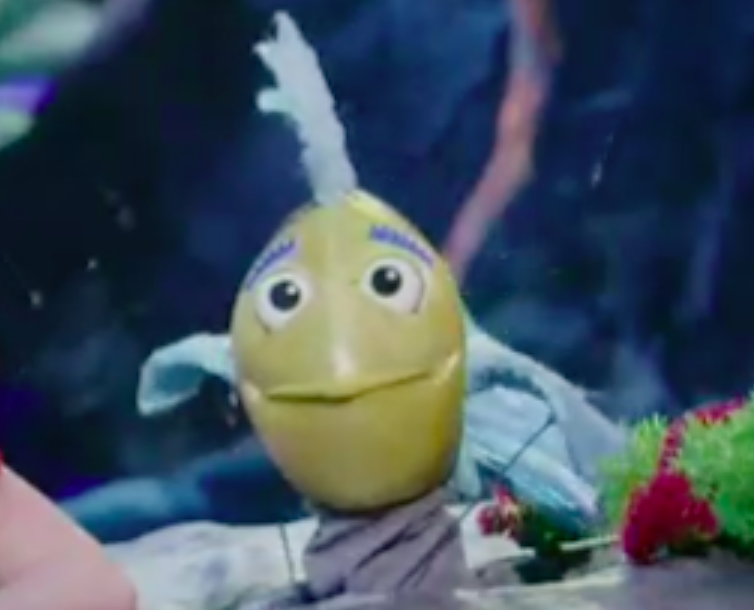 What did poor sweet animated Flounder do to deserve THIS?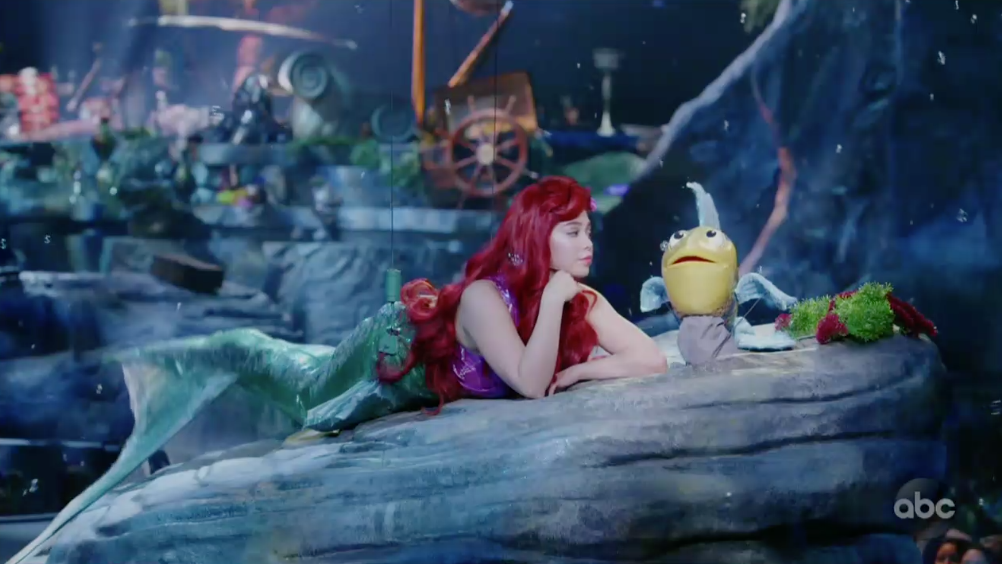 How did Auli'i keep a straight face in what looks like the world's most frightening staring contest???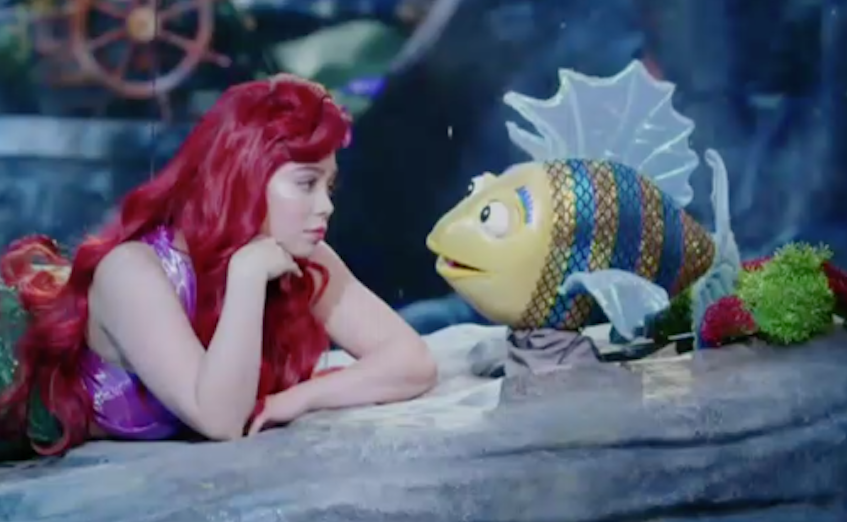 I was not alone in floundering over this conflounding decision:
In conclusion, I'm terrified.