…like, take this exchange on the above picture as an example:
Anyway, during this time, Matthew has been going through his camera roll, and a bunch of hilarious (and still, honestly, completely adorable) pics of Hilary have surfaced.
It's art!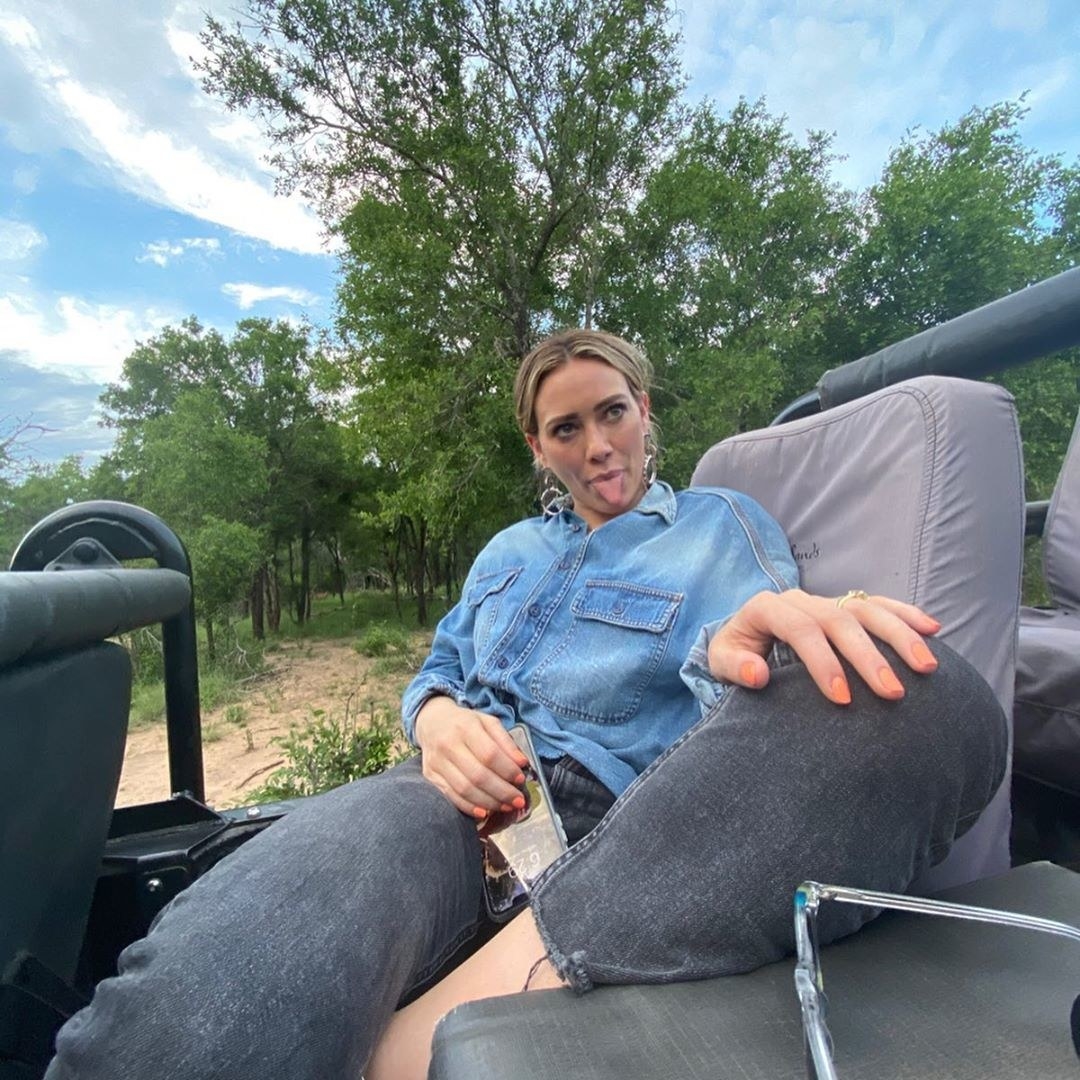 Hey now, hey now!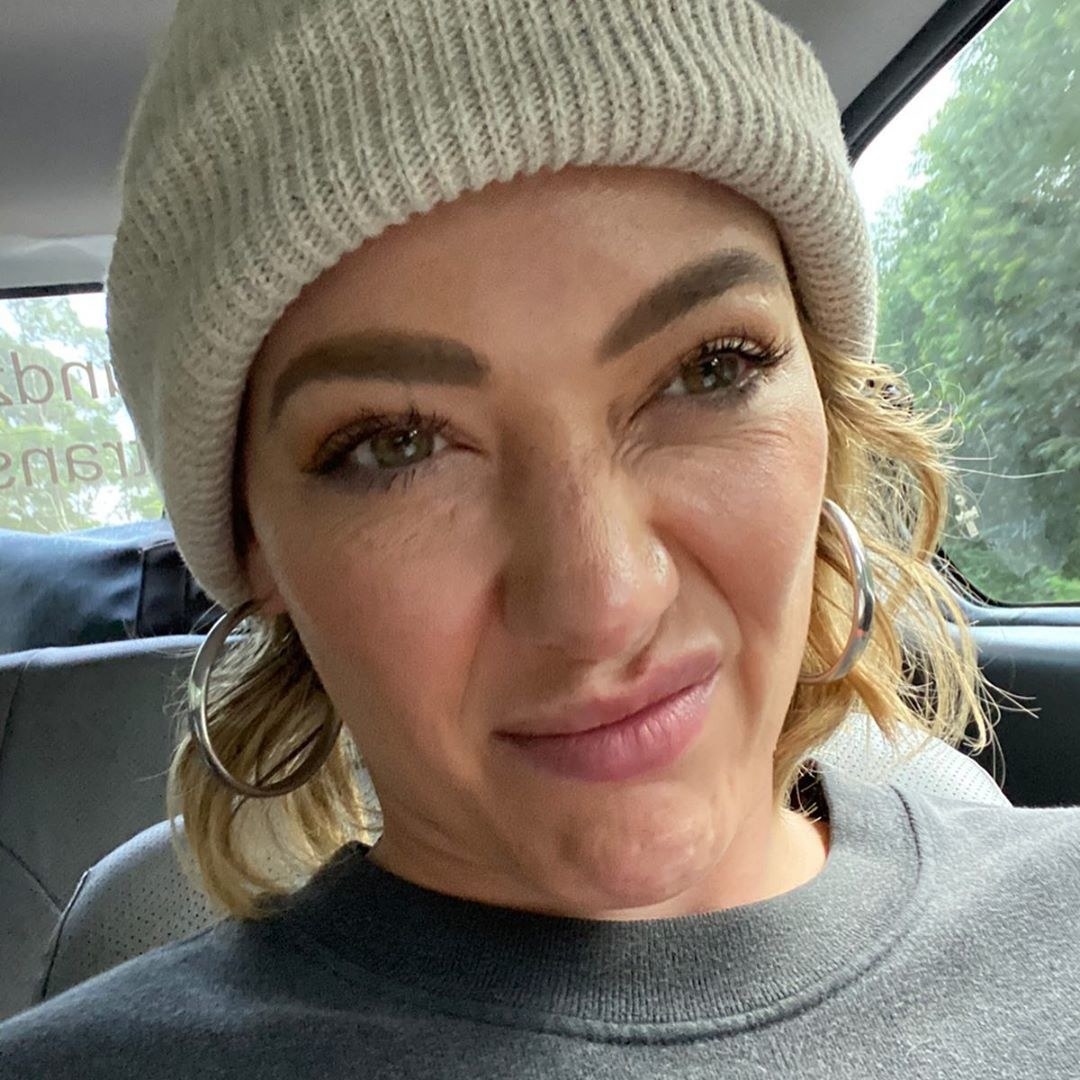 This relationship is what dreams are made of!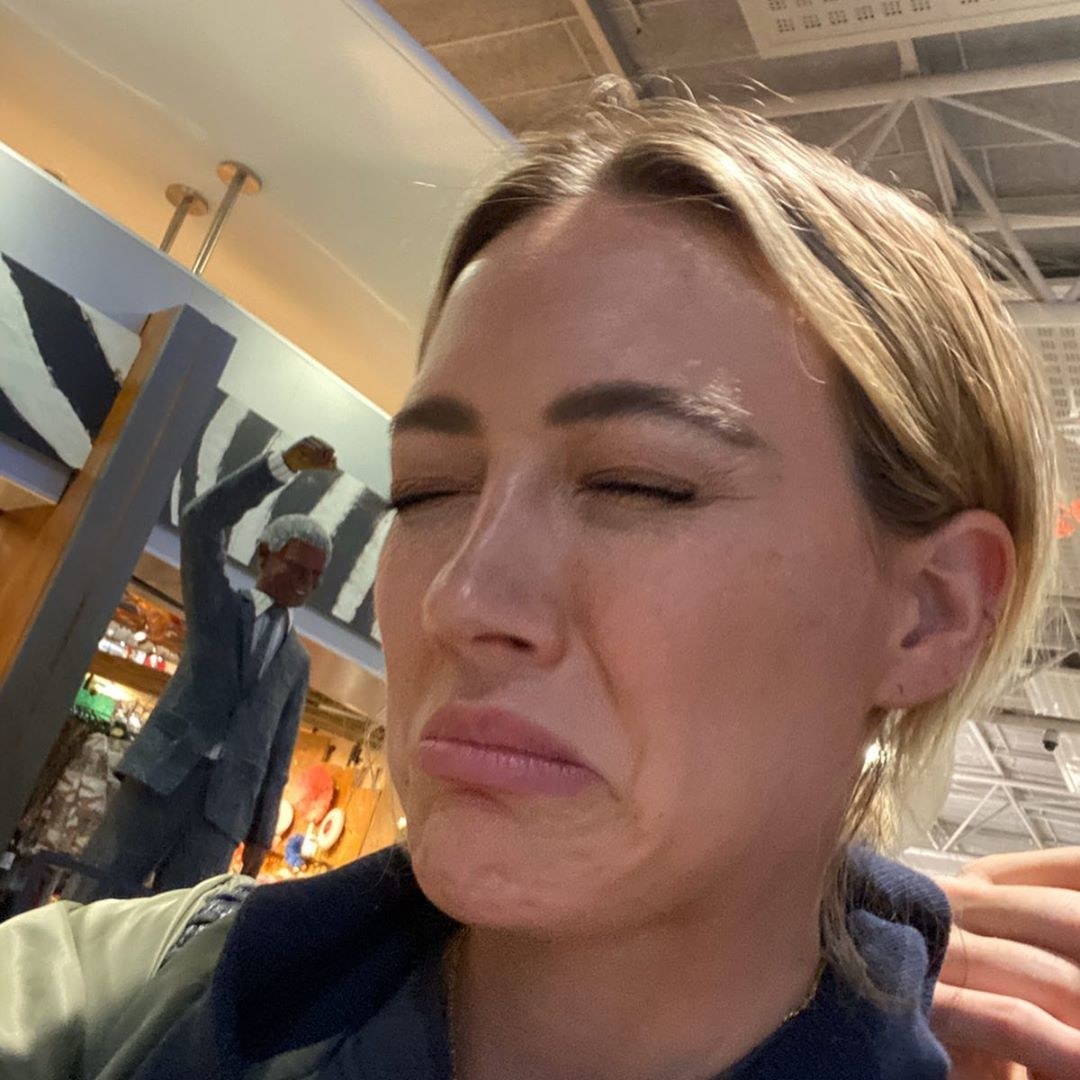 I know that a lot of celebs aren't quite coming off as "relatable" during this time…
…but I could not relate to this gallery of photos any more!!!!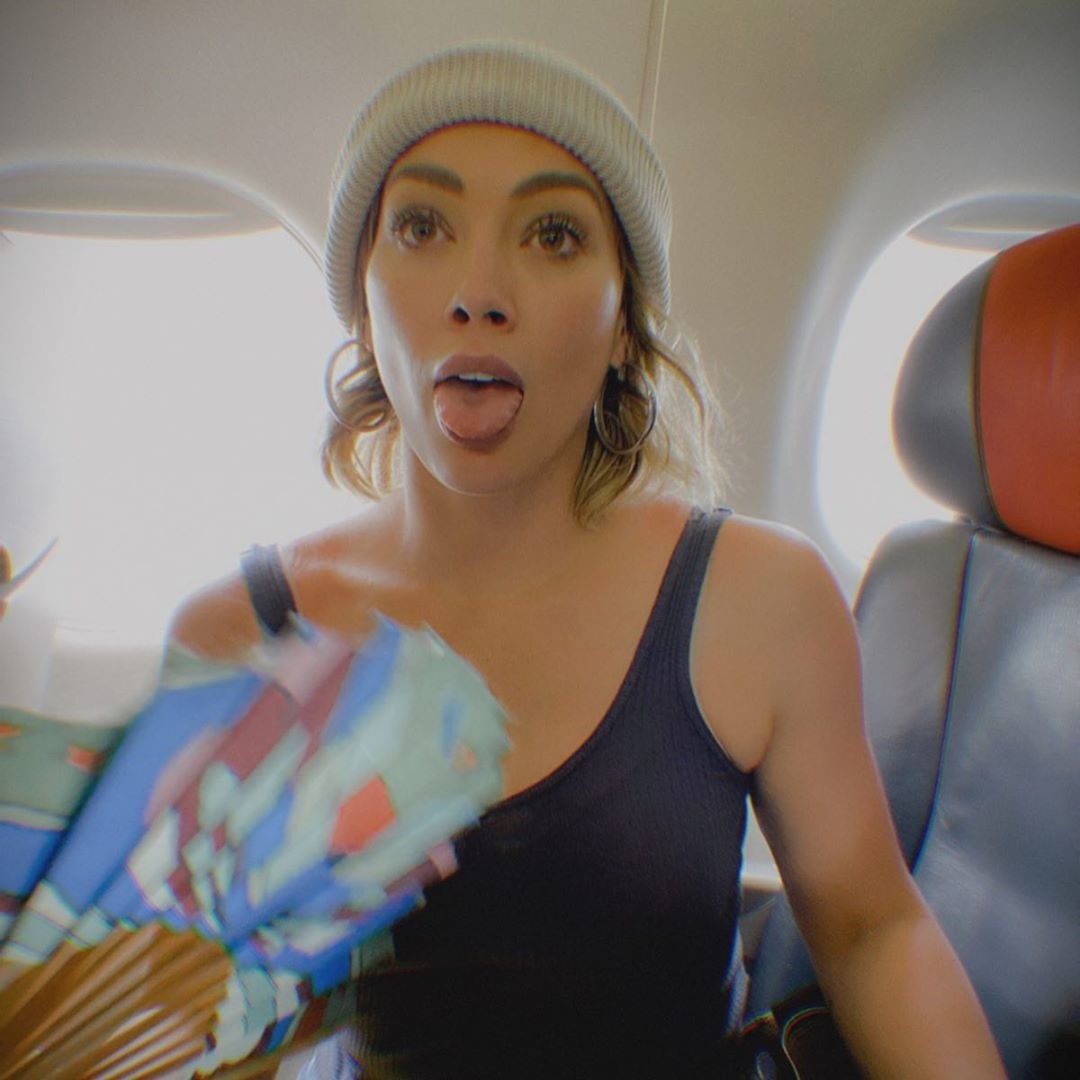 Each one more perfect than the last.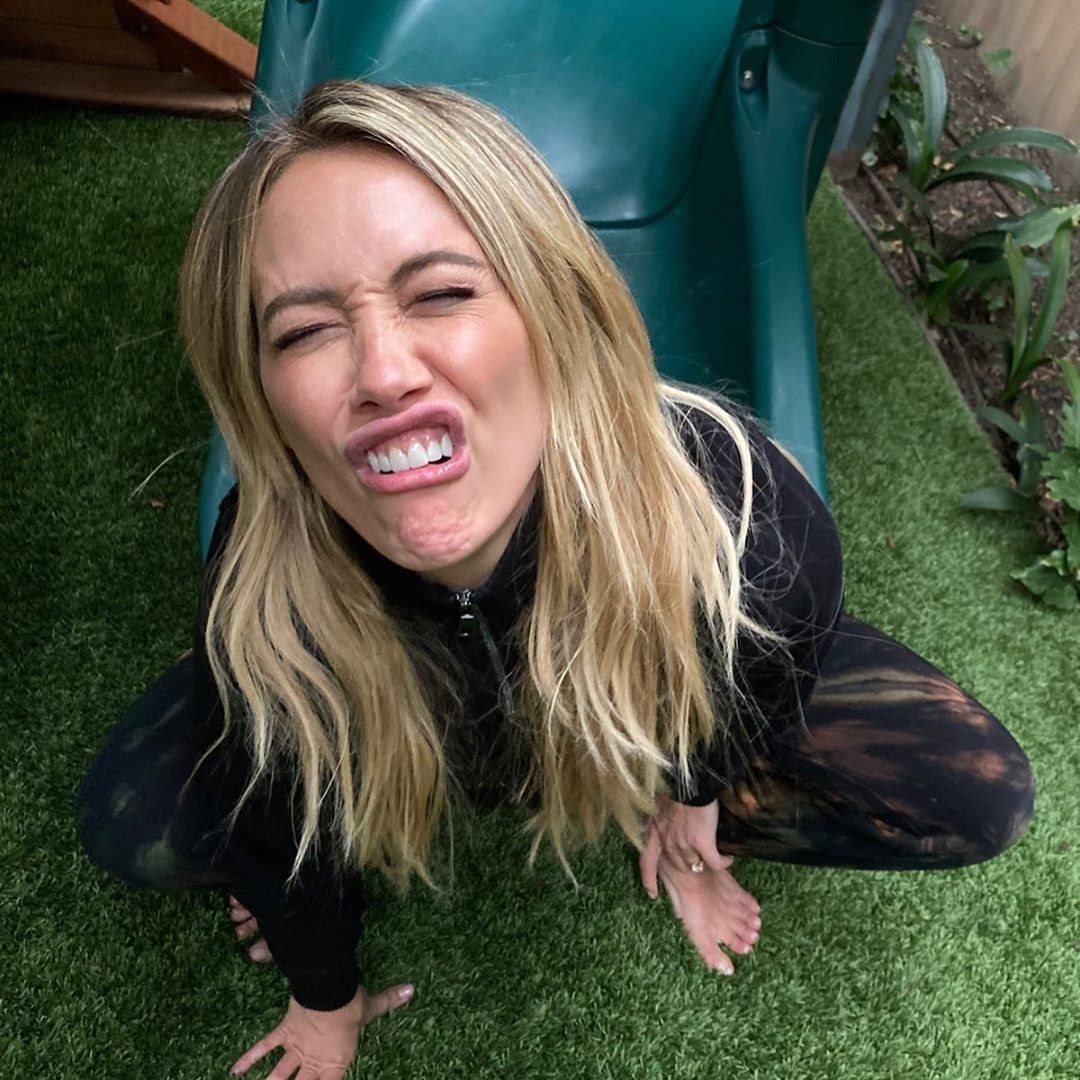 And I simply didn't want it to end.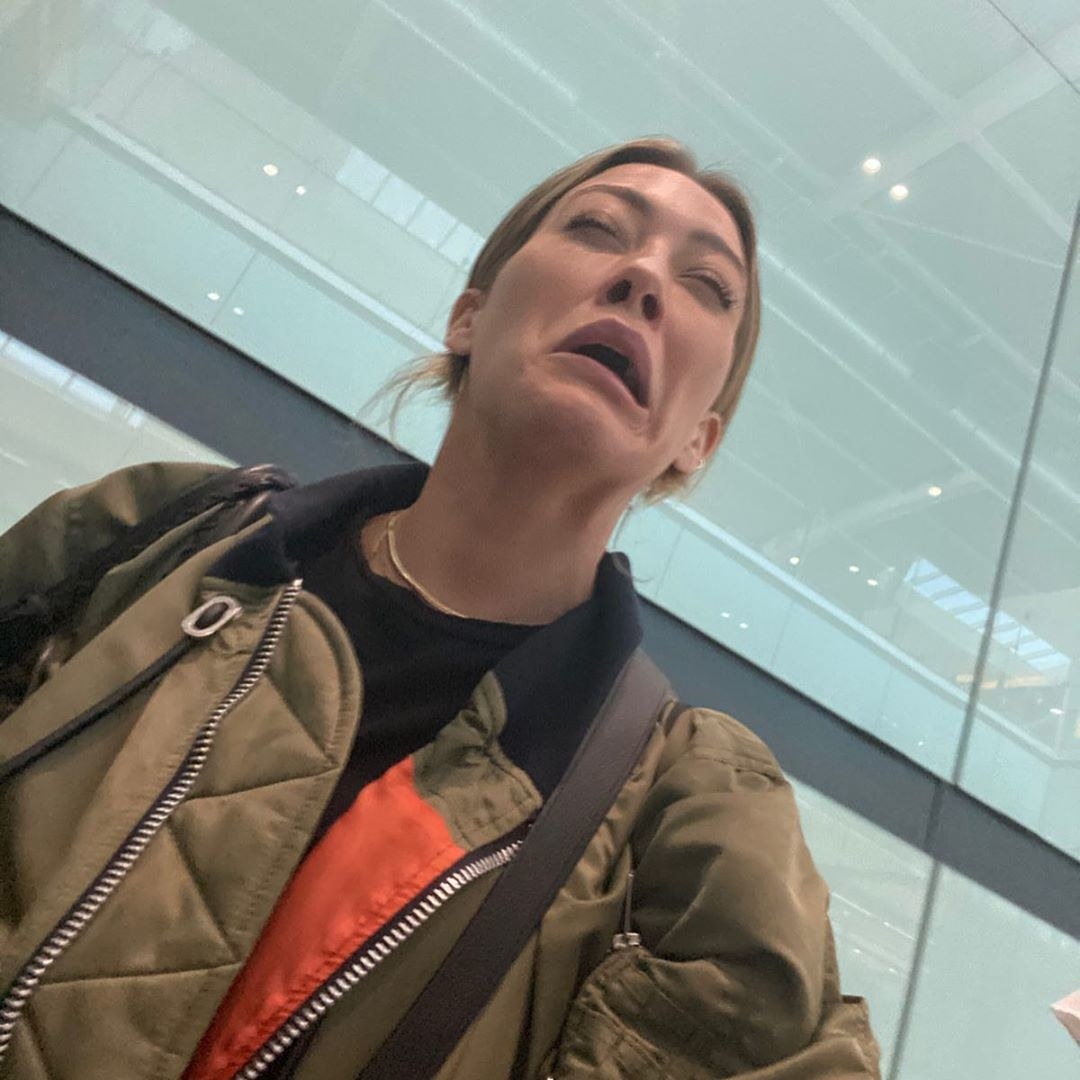 This brings us to the end of our ~journey~!
When asked for comment, Hilary jokingly denied the veracity of these photos: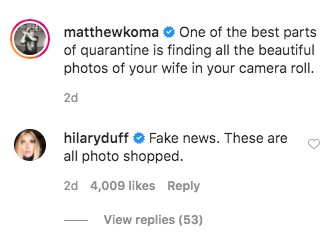 And yesterday she teased that she's not quite ready to forgive yet: "I would give my husband photo cred for this but he did me dirty today with that last post ...... "
Appreciate these two for keeping it real and keeping me entertained on day 22 of social distancing!