Last night was the second annual musical episode of Riverdale, and it was every bit as campy and fabulous as you'd think.
The musical episode, which, ironically, was the most "normal high school" episode of the season so far, felt a lot like last year's — with the addition of some cult members and gang members, and fewer backstage serial killings.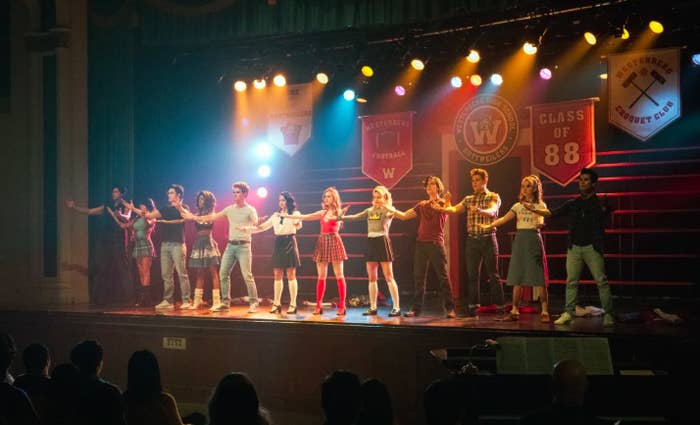 But there was one MASSIVE difference — Cole Sprouse, who actively did NOT sing during the first musical episode, sang a duet called "Seventeen" with Lili Reinhart.
So yeah, forgive me, but I'm freakin' out a bit. Here's the evidence, in case you some how missed it:
We screamed, we sobbed.
IT WAS A LOT FOR US.
And we were definitely all Haley Lu Richardson in this clip:
And, even though she may be biased, it was Lili Reinhart's favorite number of the night.
In conclusion, here's some live footage of me watching the whole thing: