1.
When he found out he lost all his money:
2.
When he went off the deep end:
3.
When he had strong takes about kisses:
4.
When he did it all for the Webkinz:
5.
When he probably/definitely/maybe graduated from college:
6.
When he retweeted this, which explained why he and Dylan were still single:
7.
When he worried about the future of his hair: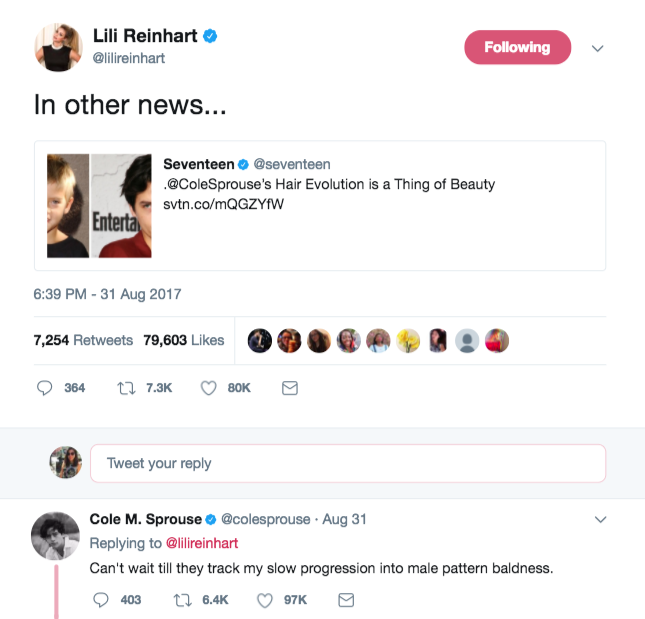 8.
When he gave away the SHOCKING reveal:
9.
When he accidentally found out he died:
10.
When he was concerned for this Cole Sprouse mannequin:
11.
When he took a quiz called "Does Cole Sprouse Thing You're Cool?":
12.
When he regretted shit he said in an interview one time:
13.
When his *dating life* was exposed:
14.
And, of course, when he explained why no one will hire the Sprouse twins anymore: