Cole Sprouse Roasted His Co-Stars After Winning "Choice Male Hottie" And I'm Dead
"Call me Thanos."
ICYMI, the Riverdale cast completely dominated at the Teen Choice Awards, taking home nine massive awards — including "Choice Male Hottie" for Cole Sprouse.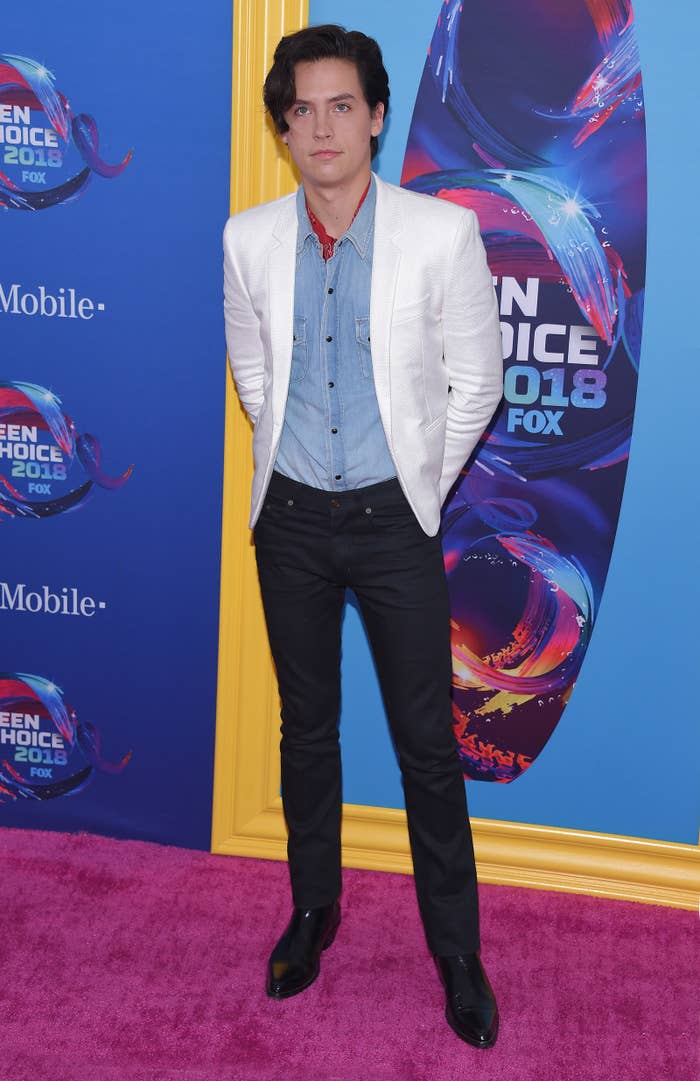 As you can see, the competition in the category was pretty legit, but ultimately the artist also known as Jughead Jones came up with the win:
Needless to say, Cole was overjoyed with the honor that he's worked so hard to earn:
True to form, Cole's co-star and friend KJ Apa couldn't pass up this opportunity to congratulate and roast him at the same time: "So glad I got to know you before you became Teen Choice hottie. I know how hard you've worked for this bro 👊🏻👊🏻 proud of you!! Don't change!!"
Of course, it got even more *heated* than that. Comments by Celebs noticed Charles Melton and KJ getting a little salty in the comments, and of course comeback king Cole had a 🔥 response ready to go:
LMAO, now we just need to make sure that Cole never gets his hands on the Infinity Gauntlet.