Cole Sprouse Just Trolled The Hell Out Of "Riverdale" Fans And I'm Not Okay
MAJOR SPOILER ALERT!
Hey there! This is your final chance to escape this post without Riverdale spoilers and keep living your life, happy and unbothered by major plot details.
Okay, now let's talk about THAT ENDING!!!!!!
Yes, that is the lifeless body of Jughead Jones being carried by FP Jones after Juggy selflessly (pointlessly????) sacrificed himself to the ghoulies and Penny Peabody.
So, the show really wants us to think Jughead is dead and teased us with a funeral scene in the promo. (Poor Fangs was sacrificed for the sake of a funeral promo fakeout!)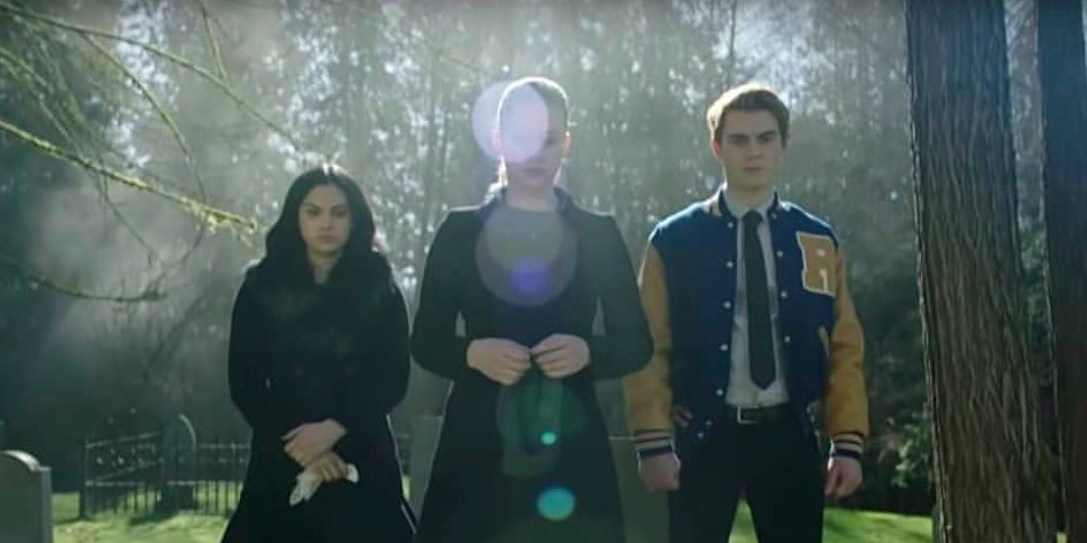 And then, to throw some salt in my damn wounds, Cole Sprouse tweeted a very Sprousian tweet:
Okay, LMFAO Cole over here tweeting as though Riverdale is going to kill off it's biggest star. Yeah, okaaaaay. In the words of this fine Twitter user:
IMHO, this is just a classic Cole troll tweet. But if next week proves me wrong and crushes my soul by actually killing off Jughead Jones, I'm prepared to riot: