So, we all know by now that in addition to being an actor, twin, and weirdo, Cole Sprouse is also a very skilled photographer.
One of his frequent subjects is costar and other half of Bughead, Lili Reinhart. Remember these beautiful frolicking-in-fields pics from yesteryear (aka a few months ago)?
Well, Cole is back at it again, and can I just say, "DAMNNNNNNNNNN"????
Like, I'm blown away and I have questions! How did you even take this without being seen in the mirror, Cole?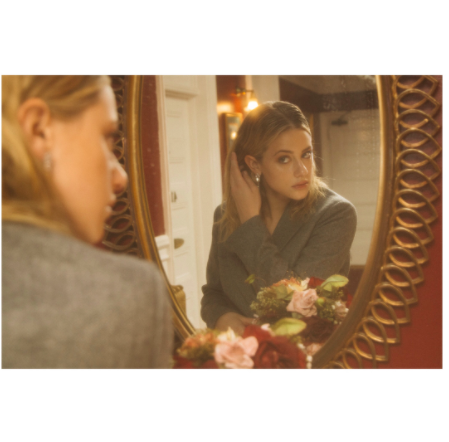 And why didn't you help Lili take whatever was in her eye out of her eye?
And how tf did you get these shadows to look so damn good???
I just came here to say, I'm freakin' impressed. Please keep 'em coming. Thank you!