Chrissy Teigen's Dad Got A Tattoo Of Her For Her Birthday And It's So Precious
Father of the year!
Roses are red, in April it's Earth Day...Chrissy Teigen's Dad got a tattoo of her for her birthday!!!!
It's true! Chrissy's father, Ron Teigen Sr., got a picture of his daughter's lovely face tattooed on his left arm.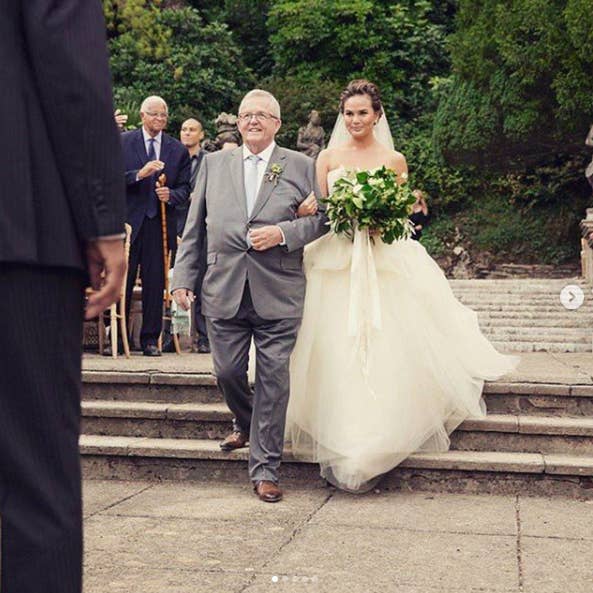 Ron is also known for his other greatest hits, like this reaction to John Legend's Emmy nominations...
...and other excellent texts:
His amazing carvings:
And this brilliant conversation starter, which is so topical for the holiday season:
Anyway, he's a truly delightful guy and now he has a tattoo of his daughter's face. Take note, dads everywhere!