Chrissy Teigen Had The Best Clap Back When Someone Said She Can't Cook
"I have a #1 New York Times best-selling cookbook..."
If there's one thing we know about Chrissy Teigen, it's that she really, really, really likes to cook. A lot. Like, all the time.
She even wrote a best-selling cookbook called Cravings, and has another one in the works right now.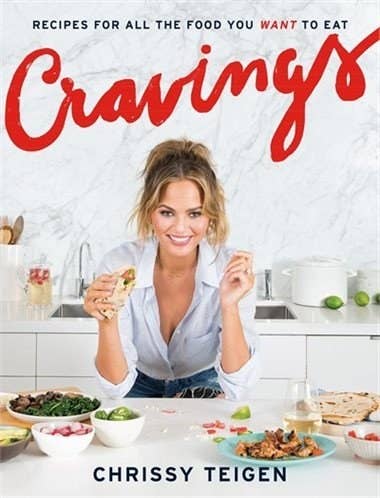 That brings us to yesterday, when Chrissy was very adamant about Twitter's new 280 character tweets. (In the words of Elle Woods, I have a point, I promise...)
And another person was like, "Dude, how would you know?"
And Grapesoda used his 280 characters to reply:
Anyways, Chrissy wasn't having any of it, so she quoted his tweet and dropped some FACTS:
Some people were like, "YAAAAAS, Chrissy! Drag him!"
But others pointed out that Grapesoda may have won that whole Twitter exchange after all:
The morals of the story are: Don't ever come for Chrissy's cooking skills AND Twitter is an endless source of amusement. THE END.