Chris Hemsworth's Kids Crashed His Zoom Interview, And It's Making My Day
"Hang on, my son is throwing pillows."
Back in 2017, we were introduced to these heroes who crashed their father's BBC interview from home: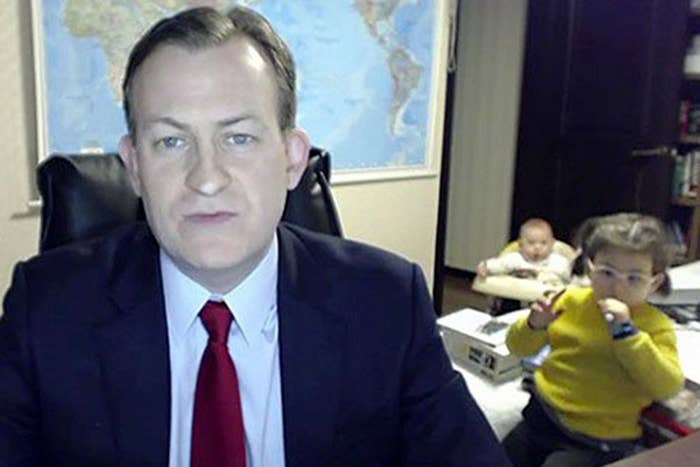 But this week, a new era of work-from-home Avengers emerged — Chris Hemsworth's kids:
It all started when Chris sat down for a Zoom interview on Australian radio station Triple M's Hot Breakfast show about his new Netflix movie, Extraction: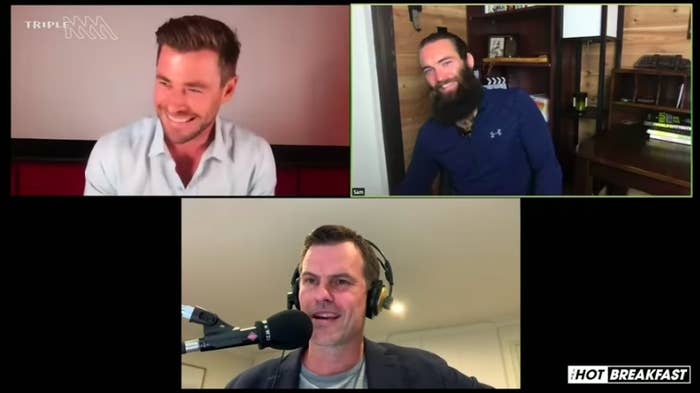 While Chris was talking about his role, you could start to hear a little bit of commotion: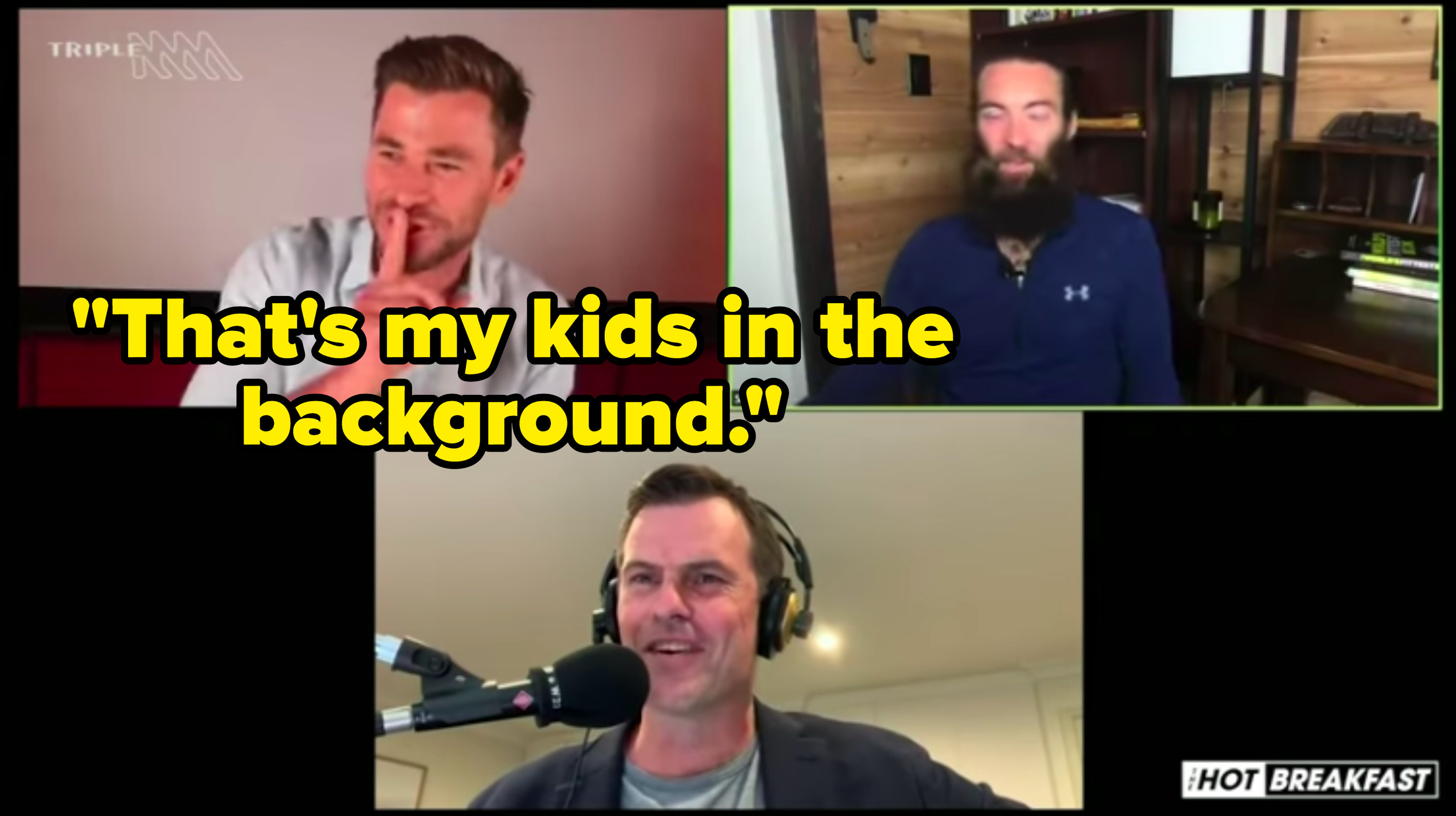 Yes, that's right. This lil' man is here to do some press about Extraction, okay???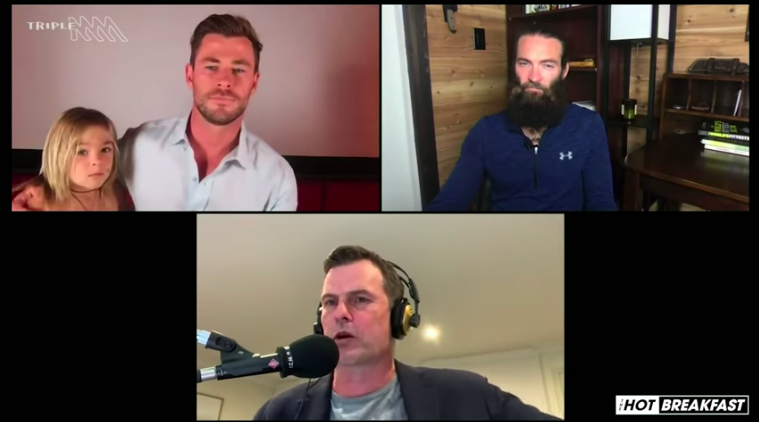 And Chris lovingly checked in on his son, who stayed onscreen for a few seconds before getting bored and letting his dad get back to work: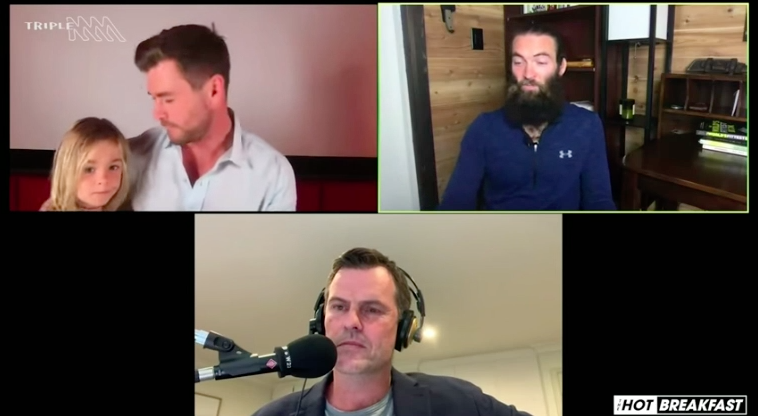 And though his kids never came back onscreen, they continued to hilariously distract Dad off camera by staring right at him, doing somersaults…
Anyway, I'm absolutely tickled to see the artist known as Thor delightfully keeping tabs on his children in a completely adorable way — more kids crashing interviews, please!