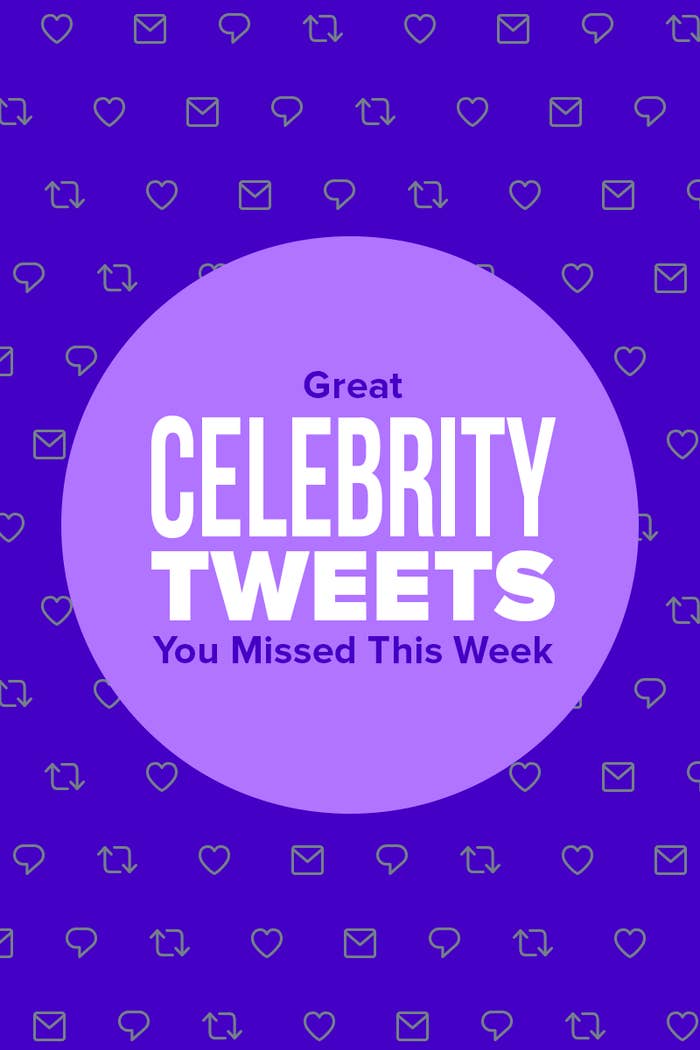 Another week inside, another week full of celeb tweets on everything from binge-watching to pants to shirtless selfies. Here are some of the best:
2.
Lili Reinhart had an extremely valid question:
3.
KJ Apa was binge-watching Sex Education:
4.
Beanie Feldstein shared the sweet way she's staying close to her girlfriend during this quarantine:
6.
Chrissy Teigen took the Tiger King obsession to the next level by sharing this edit of her son, Miles:
7.
James Blunt cracked me up:
8.
Mindy Kaling shared her quarantine meeting vibe:
9.
Reese Witherspoon shared a photo with her onscreen Little Fires Everywhere husband, Joshua Jackson — oh, and the answer is, they costarred in Cruel Intentions:
10.
Chris Meloni tweeted two versions of his quarantine kilt:
11.
Missy Elliott shared a PSA:
12.
Hugh Laurie channeled his inner House:
13.
Fran Drescher teased a Nanny surprise:
14.
Mia Farrow embarrassed Ronan in front of The Rock:
15.
And Jaden Smith wanted to start a "Tic Toc":