ICYMI, Parasite had an incredible night at the 2020 Oscars, taking home four awards: Best Picture, Best Director, Best Original Screenplay, and Best International Feature Film.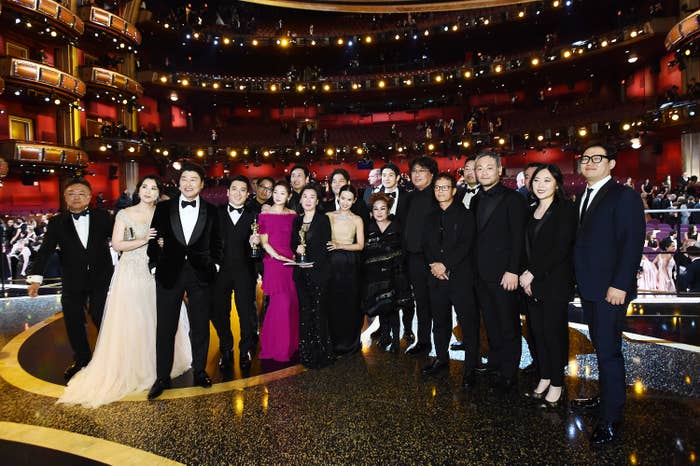 That, of course, meant lots of awards, photos, and speeches from director Bong Joon-ho. Here are some of the best.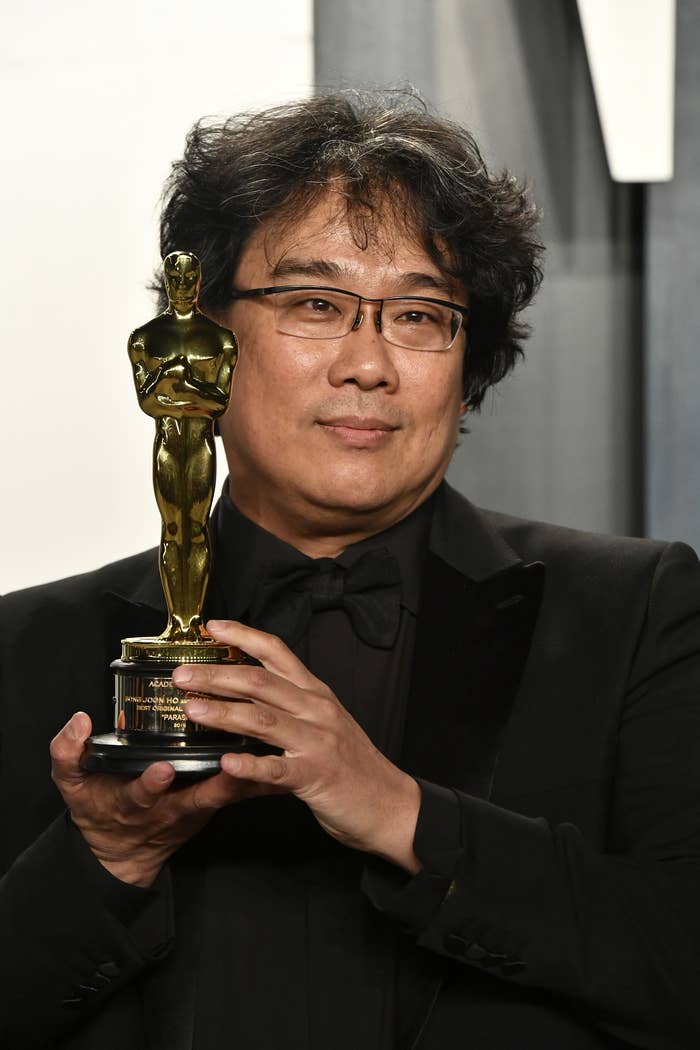 1.
When he won for Best Director and joked, "After winning Best International Feature, I thought I was done for the day and was ready to relax":
2.
When he used his speech for Best Director to shout out his fellow nominees and expressed his desire to share the award among them:
3.
And then when he continued to champion his fellow directors during his press conference backstage:
4.
When he pointed out that he's the first recipient of the award for Best International Feature Film under its new title — until this year the category was called Best Foreign Language Film: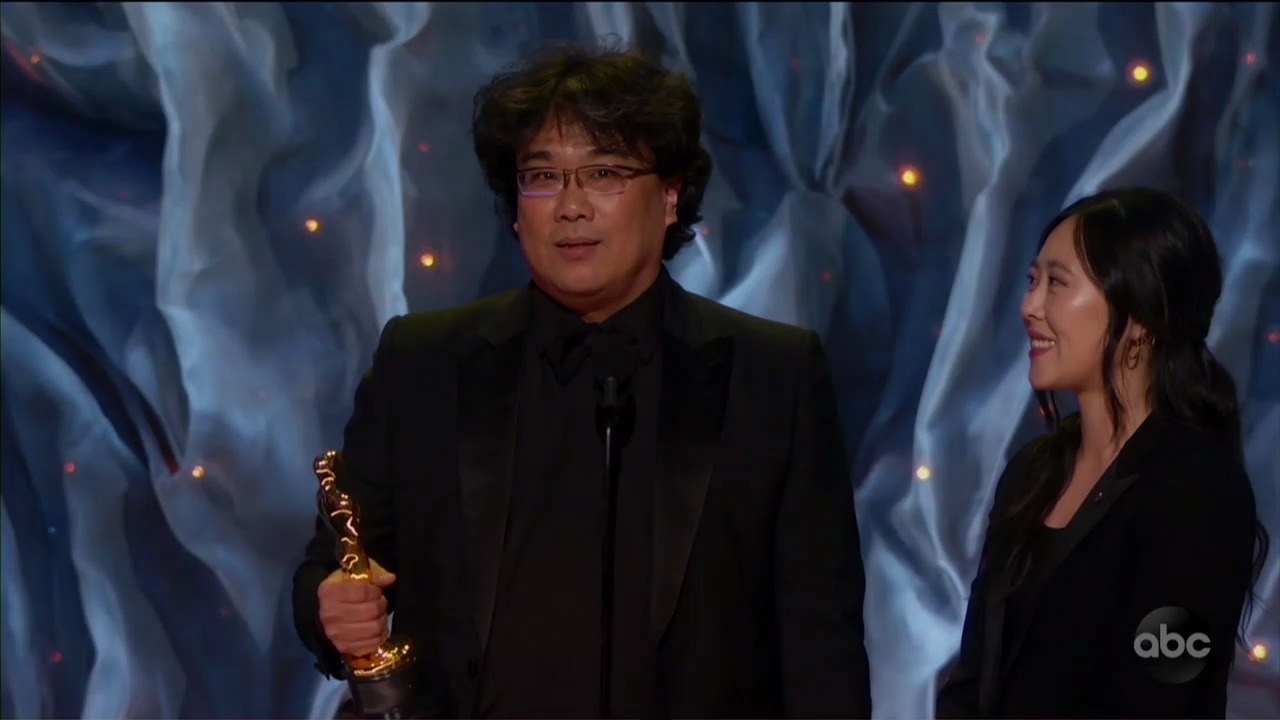 5.
When he uplifted the cast and crew of Parasite, making sure they received some well-deserved acknowledgment during the show:
6.
And then immediately revealed he was ready to drink all night long, which is honestly a huge mood:
7.
When he shined a light on his translator Sharon Choi's filmmaking career:
8.
When he posed with his brand-new Oscars collection…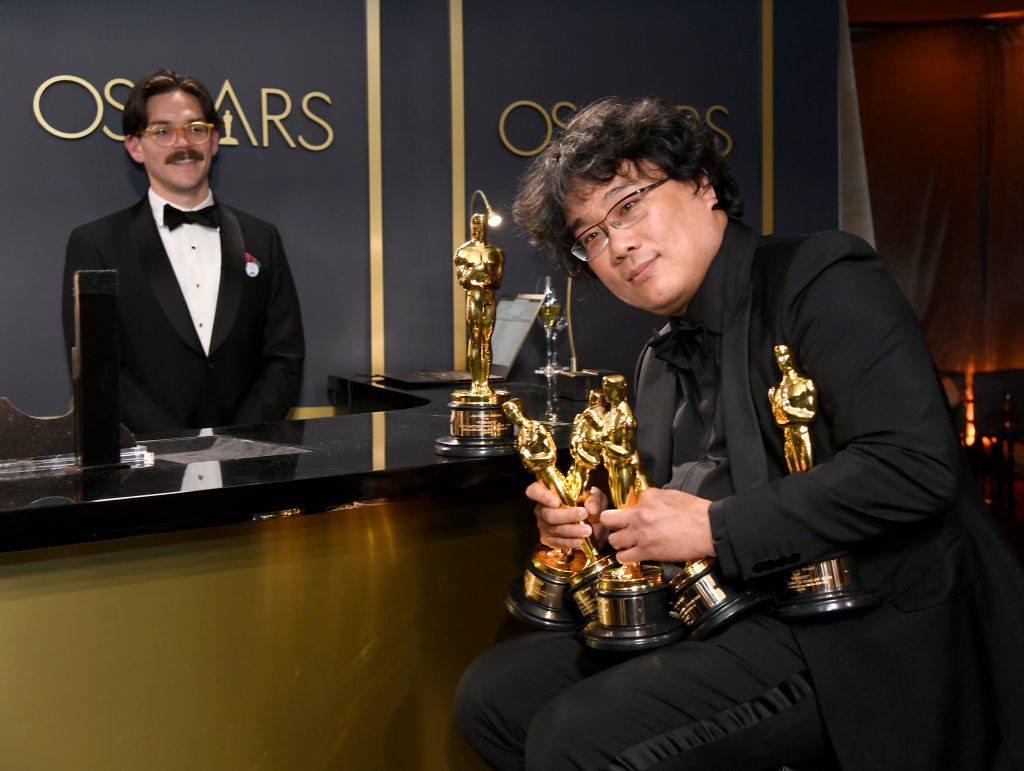 9.
…and apologized for having too many Oscars:
10.
When he had an incredibly poignant and joyful moment holding one of his Oscars:
11.
When he said this when asked how he came up with the plot of Parasite:
12.
And now we get to the photo montage portion of this post, because he had some truly perfect poses for his new, massive Oscars collection. Like when he made them kiss: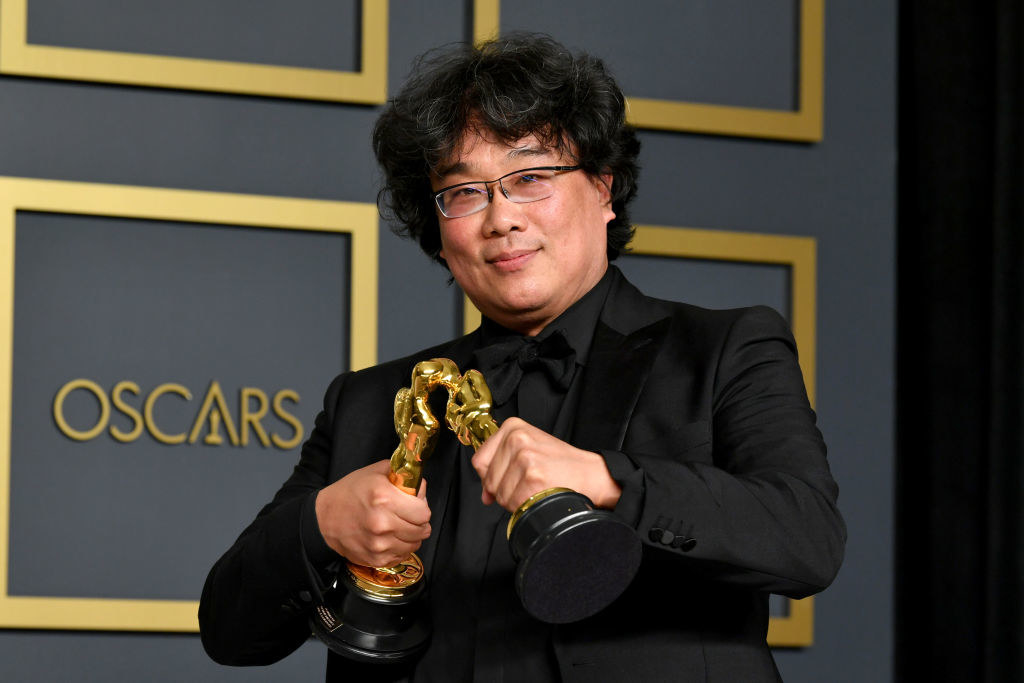 13.
When he held one like a microphone: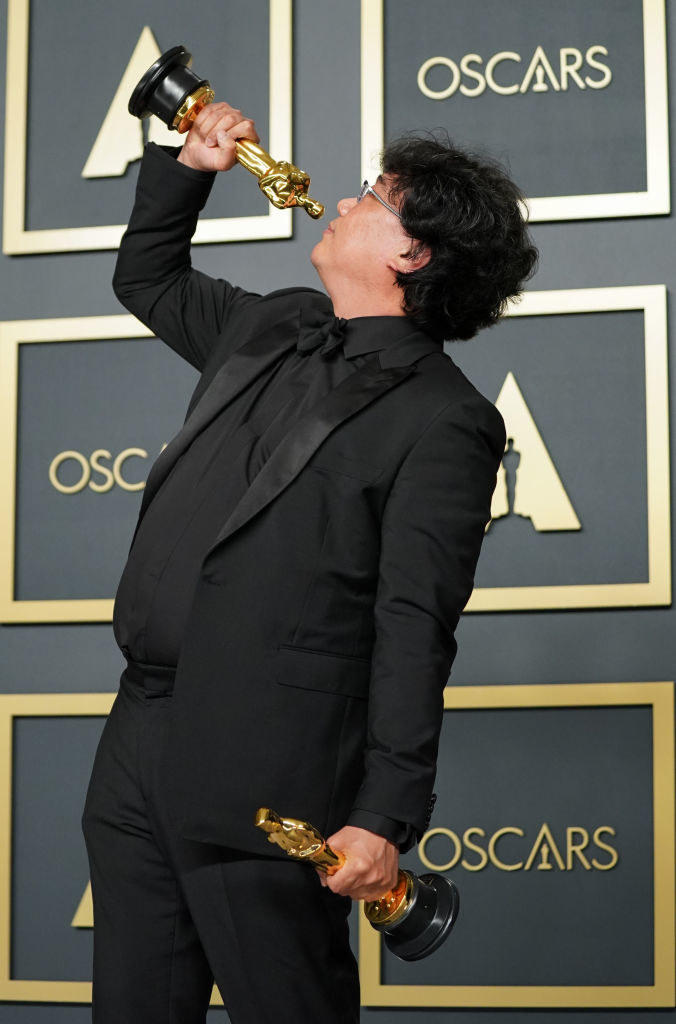 14.
When he got creative alongside producer Kwak Sin-ae: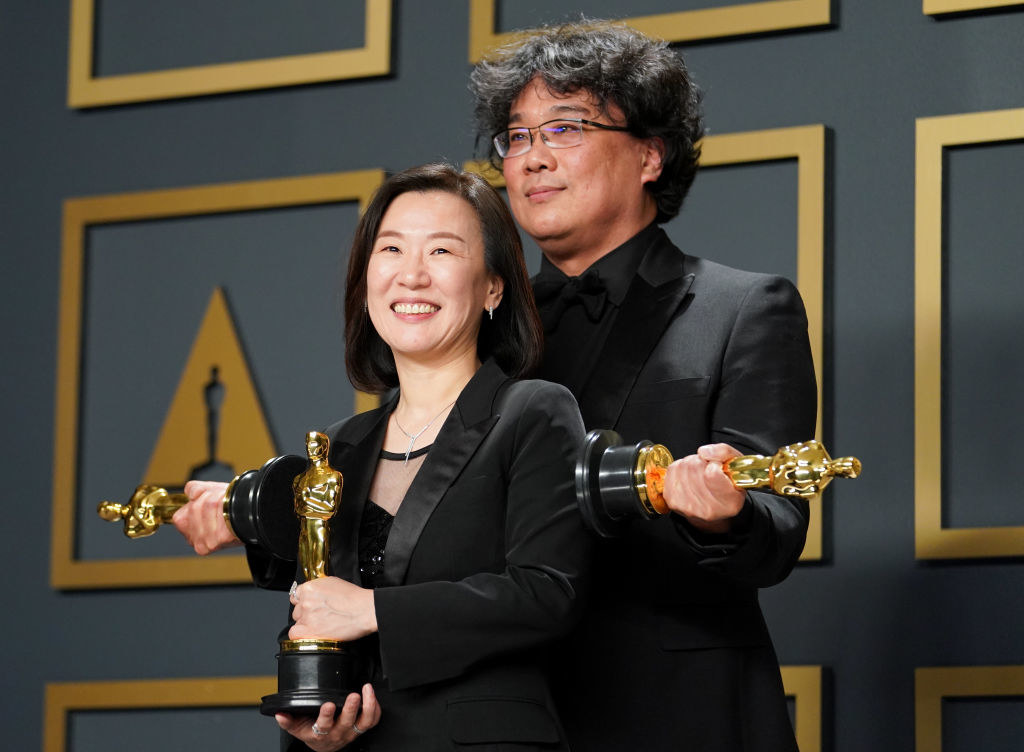 15.
And when he had this delightful pose with his cowriter, Han Jin-won: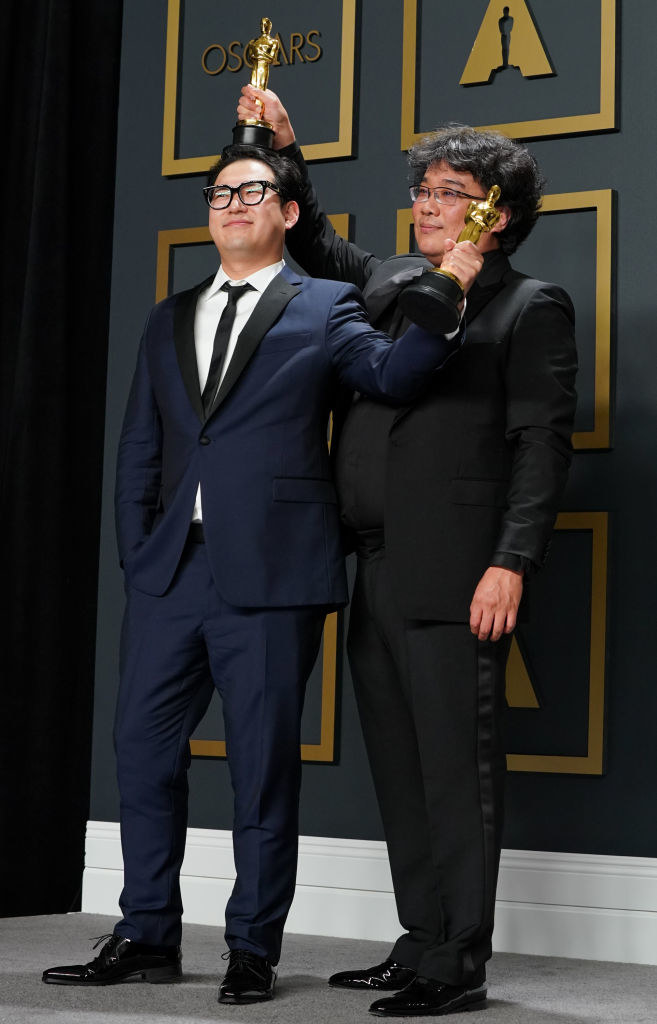 16.
In conclusion, it was a night filled with a whole lot of joy and fun: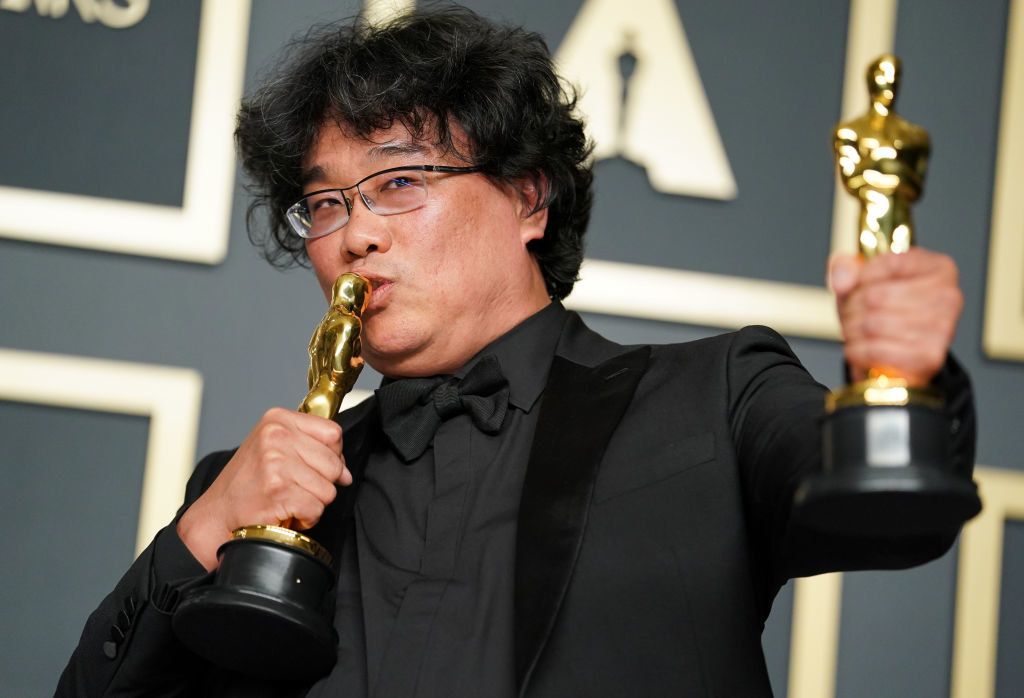 Congrats to Bong Joon-ho and the whole cast and crew of Parasite!