Gossip Girl here, your one and only source into the scandalous lives of Hollywood's elite.
One of our fave Constance Billard grads just revealed some scandalous Gossip Girl scoop.
In a recent interview with Variety, S (aka Blake Lively) explained that the iconic NYC show was almost filmed outside of the Big Apple—which would have ruined EVERYTHING.
Josh [Schwartz] and Stephanie [Savage] refused to do the show in Toronto. They said, "No, New York City is the star of the show." And so they fought for it to be made in New York. If we would have been in Toronto, I don't know if we would have made it past our first episode. We were always in the coolest new spots. It was almost like a city guide as well as a fun show to watch. We were one of the first people to be at Sleep No More.
That would mean no lunches on the steps of The Met! Or sprawling shots of Central Park! No thanks.
In the interview, Blake also admitted that she wouldn't rule out a reunion—but only if the team got it just right.
It sort of all depends. Would I do seven years of the show? No, because it's hard work and I've got my babies, and I don't want to be away from them that much. But I've just learned in life you never say never. I'm looking to do something that I haven't done yet, not something that I did. But would I do that? Who knows — if it was good, if it made sense. We had so much fun shooting and living and working in New York City.
That's right—she's following the sage advice of Justin Bieber when it comes to her career.
Still, there's a fine line and Blake has to break Bieber Law and SAY NEVER sometimes and it turns out that line is The Shallows 2.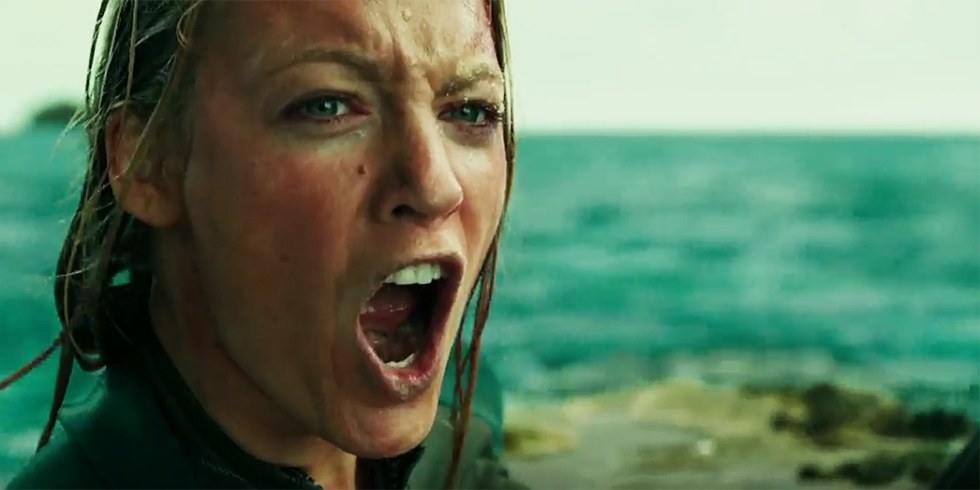 To summarize: Blake is into New York, into Justin Bieber and so not into spending more time with that damn seagull.