It's official: Black Panther: Wakanda Forever is the biggest movie in the world right now, and everybody's talking about it. From the plot twists to the film's poignant portrayal of grief and tributes to T'Challa and Chadwick Boseman to the epic new antagonists, it's a movie that people will not stop thinking about for a long time.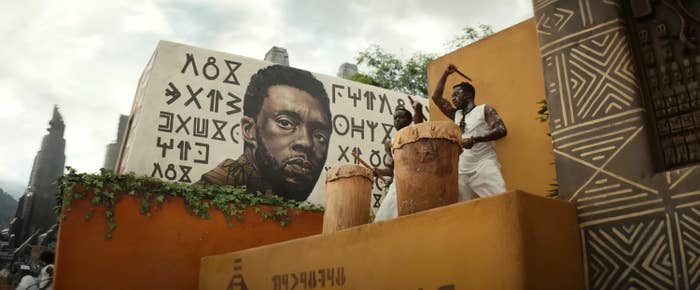 And of course, we have to talk about the amazing cast! To celebrate them, here are some of the best behind-the-scenes pics that I could find:
🚨Warning: Spoilers ahead! 🚨

1.
Here's Lupita Nyong'o arriving at her trailer to get into character — and if you look closely, you can see that the "fake name" used to keep Black Panther: Wakanda Forever more secretive was Summer Break: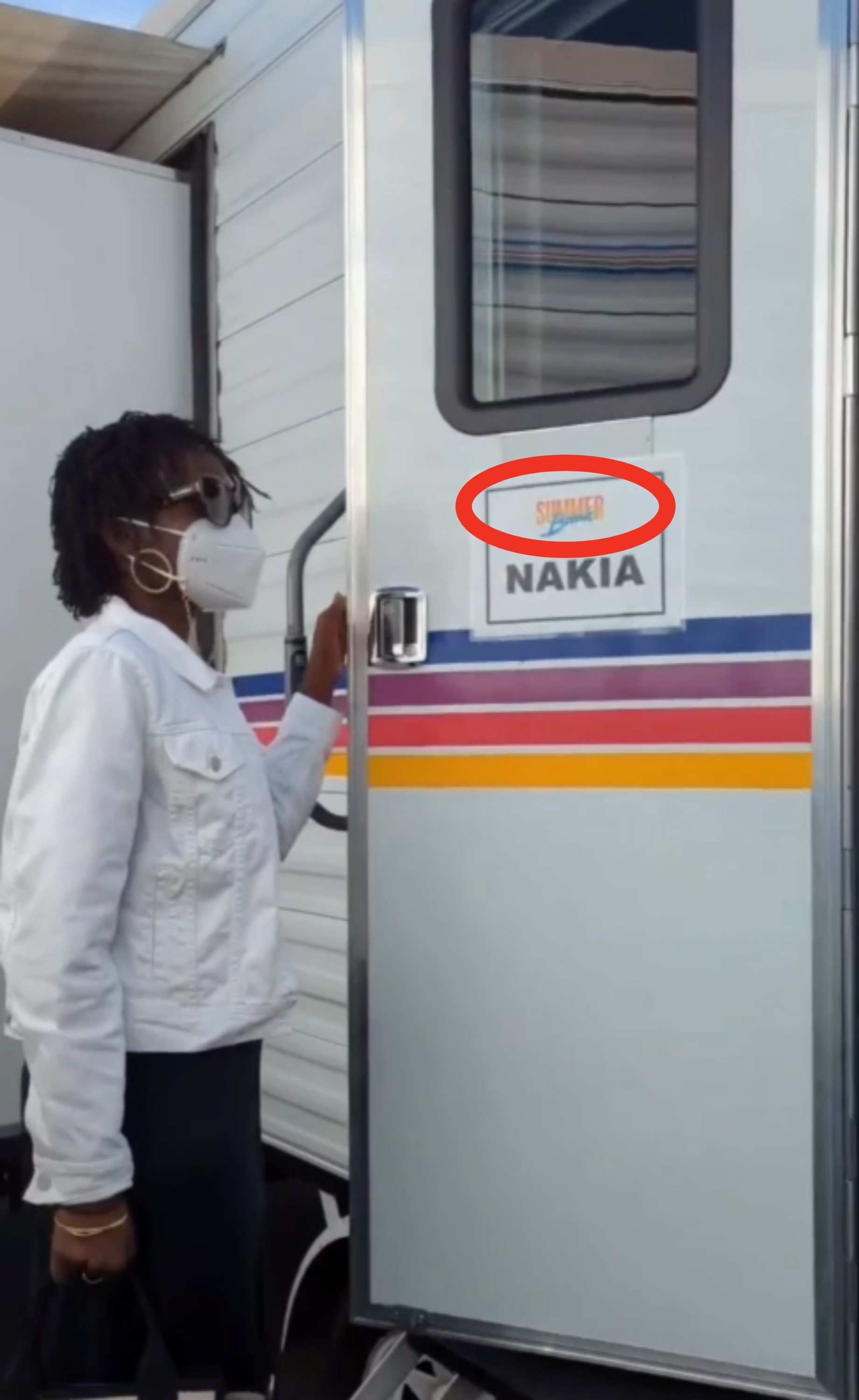 2.
And here she is coming out in costume, doing the "Wakanda forever" salute:
3.
Longtime friends Winston Duke and Lupita speak on Winston's last day of filming ("We've been in Wakanda forever..."):
4.
And here's Winston dancing in costume:
5.
Julia Louis-Dreyfus is on set with director Ryan Coogler — if you look closely, Ryan is wearing a necklace with Chadwick's face on it to honor the late actor. It's the same necklace he wore to the Wakanda Forever premiere.
6.
Julia and Martin Freeman are hanging out on set here. Of course, their characters Valentina Allegra de Fontaine and Everett K. Ross returned in the movie, and we learned they used to be married. (So Julia cutely called Martin her "ex" in the caption.)
7.
From prop assistant Tim Glover, this is a cool look at how the epic battle between the Wakandans and Talokans was filmed — complete with Okoye and Aneka's new Midnight Angels suits:
8.
Mabel Cadena is in costume as Namora alongside her chair on set:
9.
And here she is getting camera-ready on set: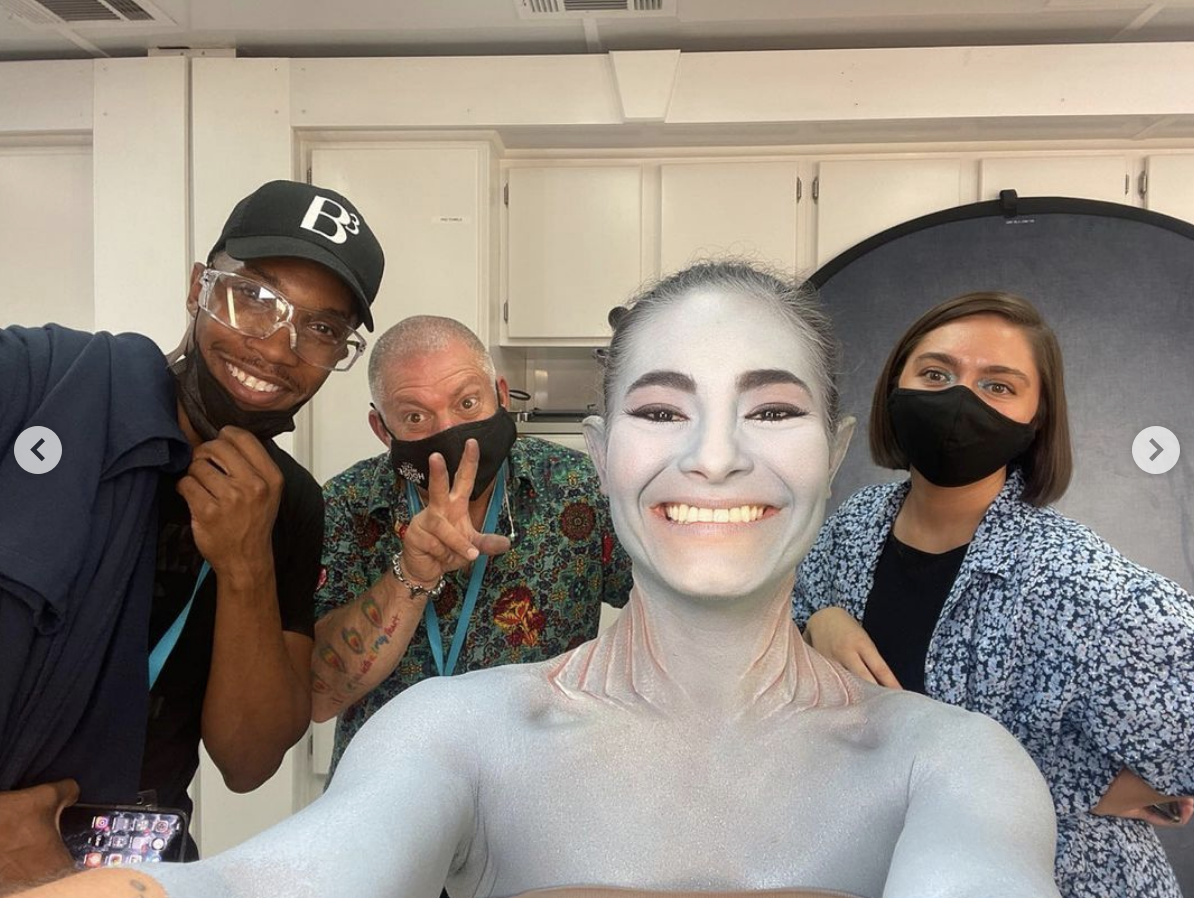 10.
Here's one more cool BTS look at how Mabel filmed one of her many fight scenes:
11.
If that wasn't enough movie magic for you, here's a really cool video showing how the explosions on the beach with Namor were filmed:
12.
Alex Livinalli, who plays Attuma, shared this adorable shot with crew members on set, with everyone wearing Team Attuma shirts: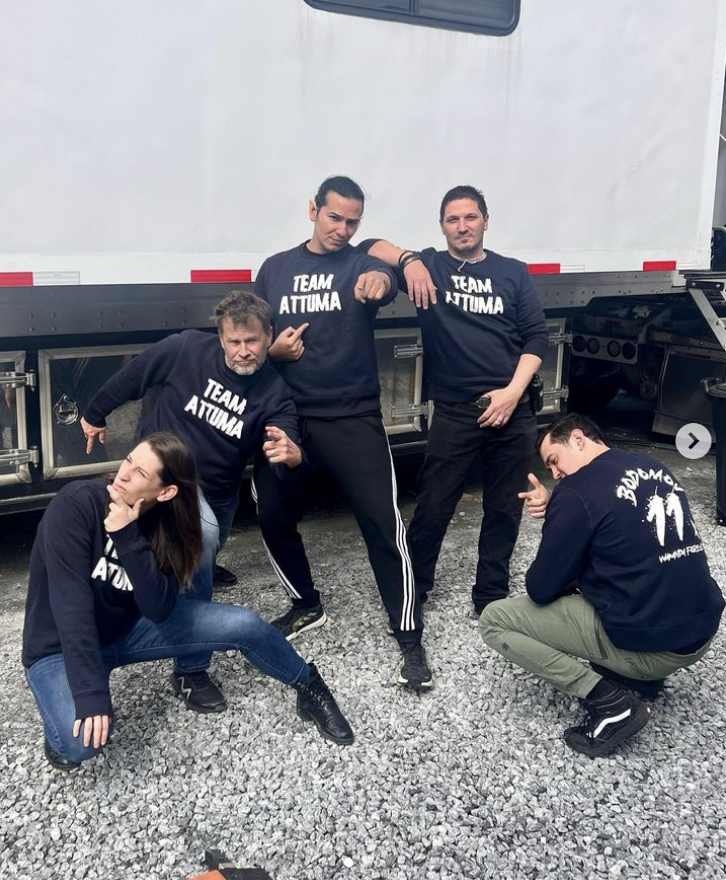 13.
Sope Aluko, who plays Sope the Shaman, shared this look at the Wakandan funeral attire alongside Baaba Maal, who sang at T'Challa's funeral in the film:
14.
Janeshia Adams-Ginyard shared a picture of herself all smiles as Nomble on set to celebrate the fact that the movie was Certified Fresh on Rotten Tomatoes:
15.
Alex also shared some wonderful group shots of the cast and crew hanging out during filming — the caption even said, "Summer Break aka Wakanda Forever," which is another reference to the film's fake name: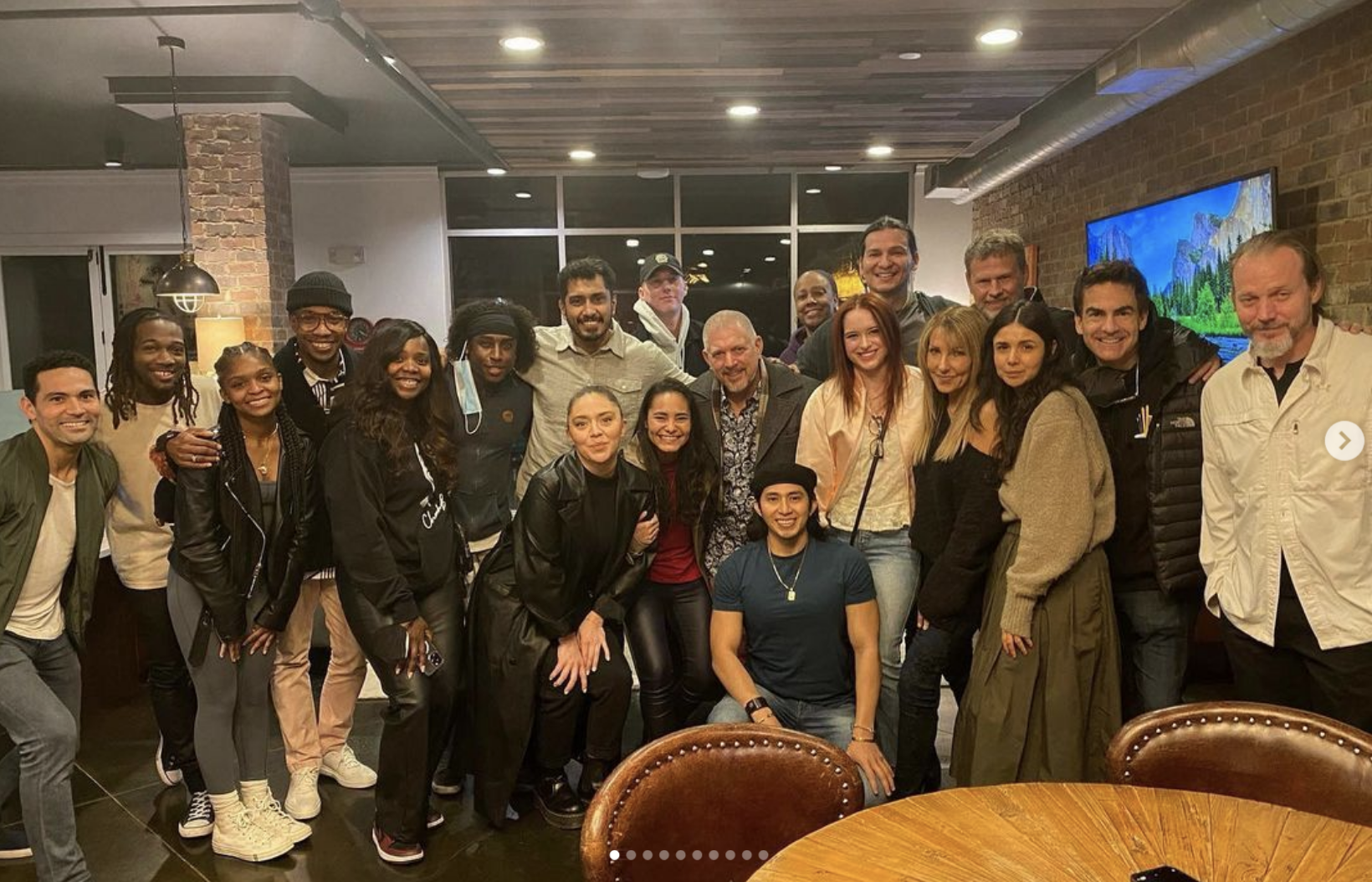 16.
Seriously, what a picture-perfect group!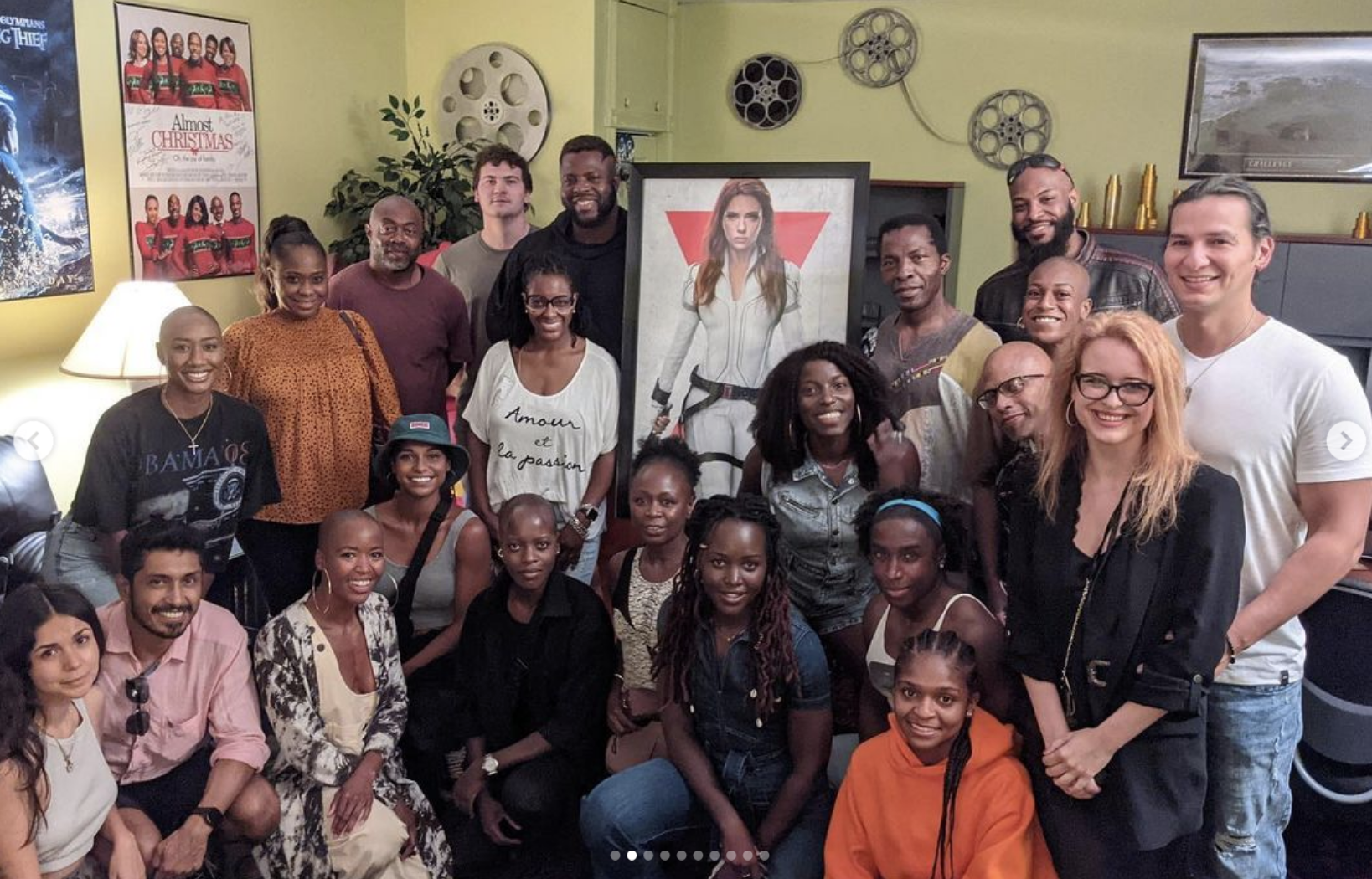 And if that wasn't enough of this incredible cast, here are some super-fun BTS videos and pics of them promoting the movie now that it's finally here.
17.
Lupita shared this adorable video of herself, Tenoch Huerta, and Mabel doing press in Mexico:
18.
And of course, here's even more dancing from Lupita and Tenoch:
19.
Just for good measure, here's another angle: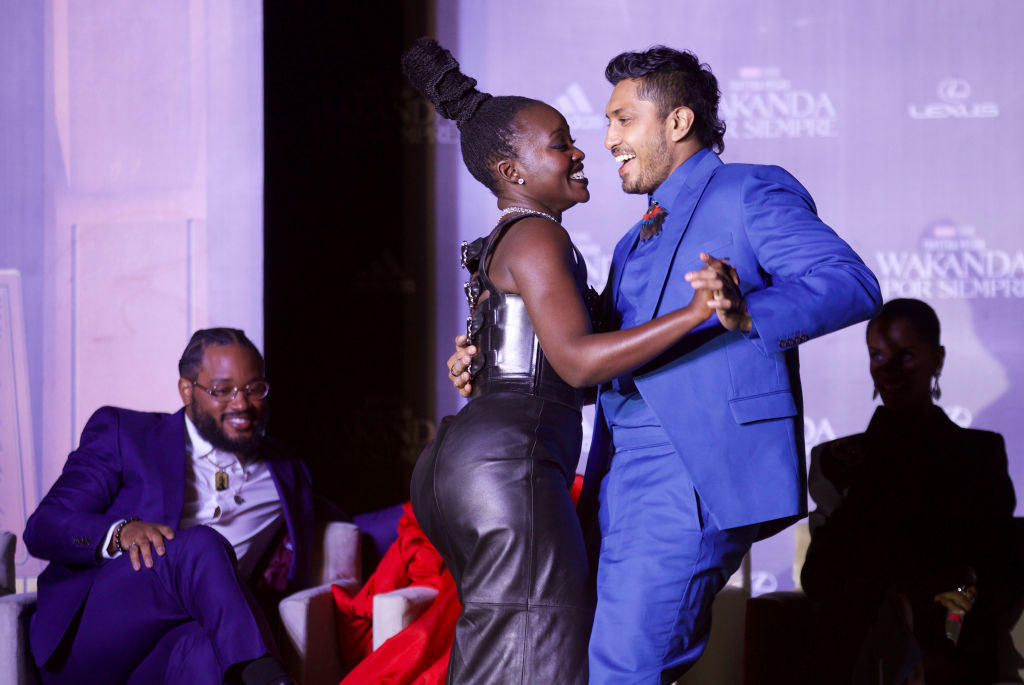 20.
You guessed it — here's even more dancing! I cannot stop watching this TikTok of Lupita, Letitia Wright, and Danai Gurira dancing behind the scenes of their Elle magazine cover: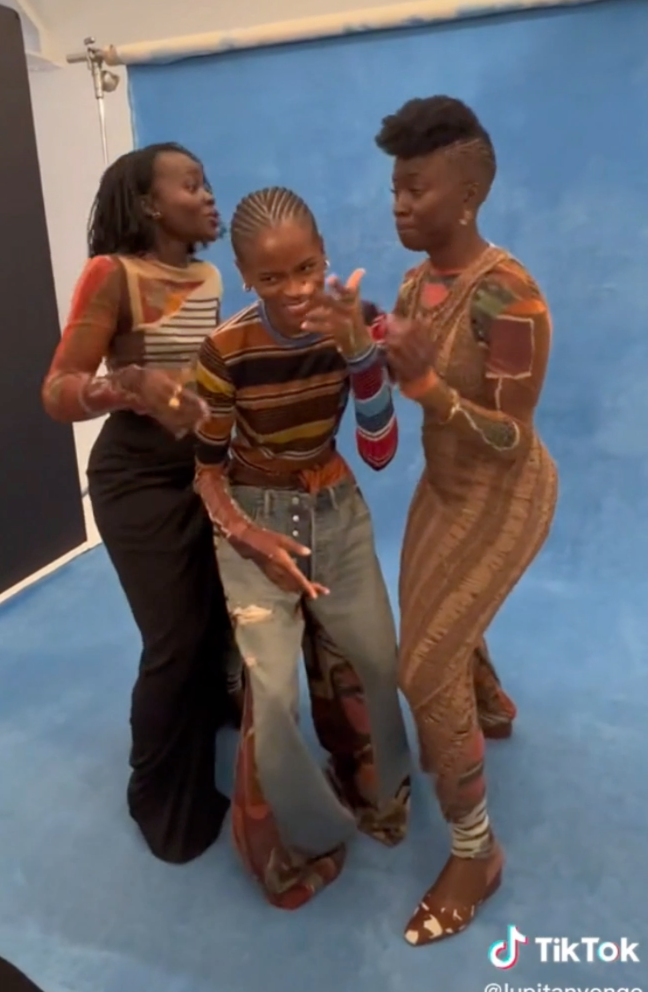 21.
Just LOOK at them: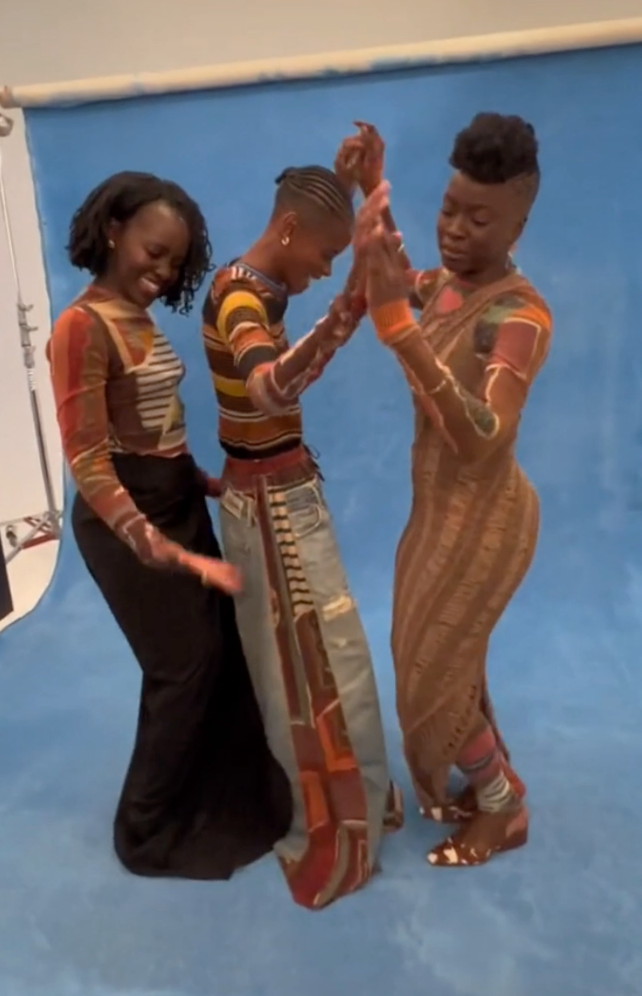 22.
Mabel and Lupita posed together while doing press, and they're such a great press tour duo:
23.
Letitia got the chance to celebrate her birthday (with an amazing Wakanda Forever cake!) AND the movie alongside her cast members at a premiere afterparty in New York City: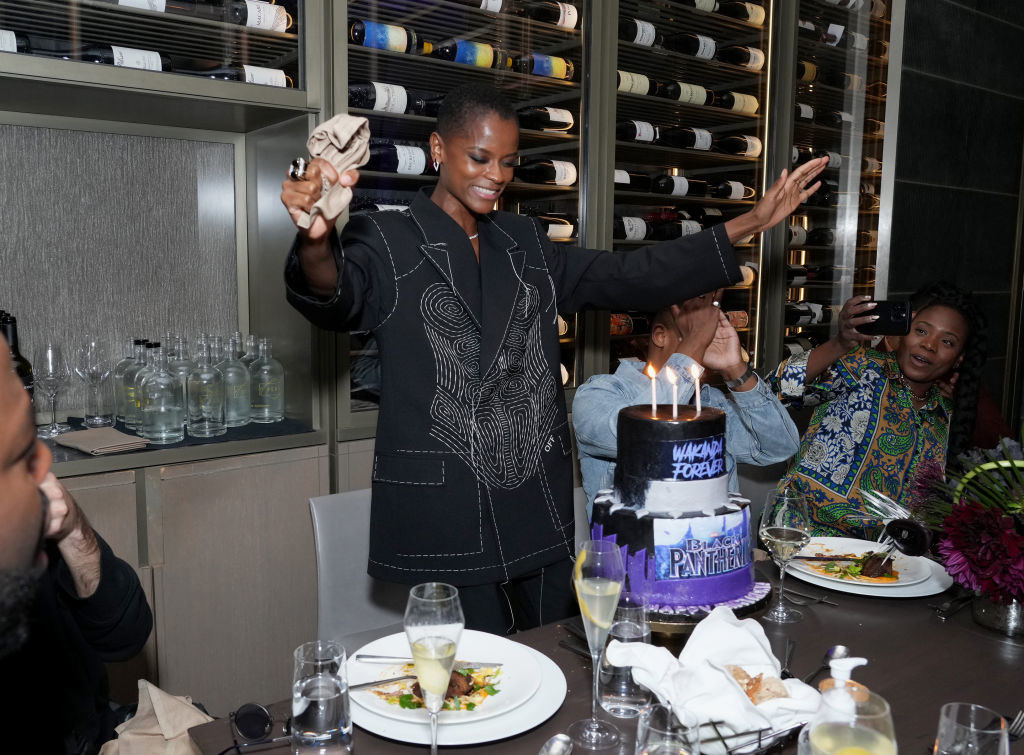 24.
And here's a spectacular pic of Letitia, Tenoch, Lupita, and Danai shining brighter than the NYC skyline that same night: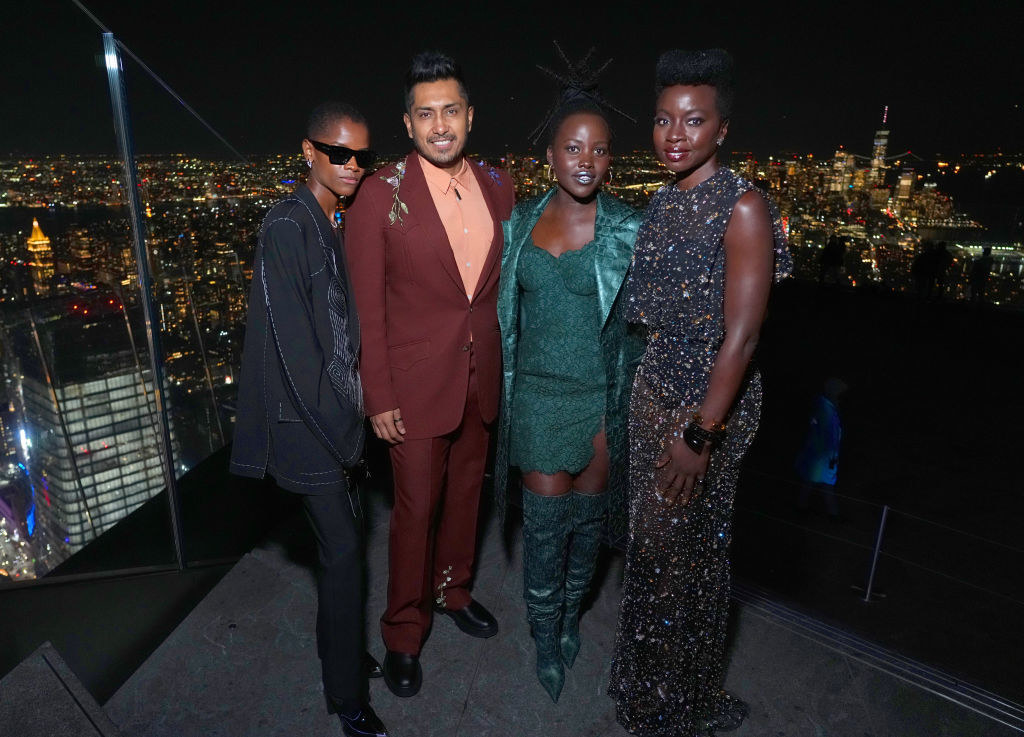 25.
Lupita, Tenoch, Danai, and Winston celebrated at an afterparty for the Lagos, Nigeria, premiere of the movie: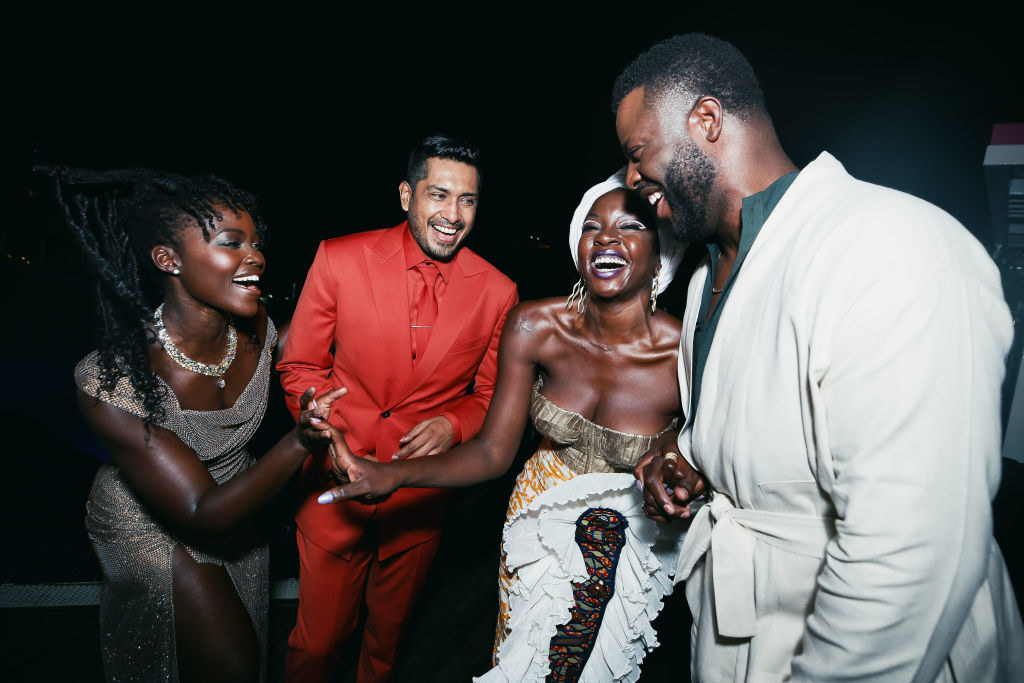 26.
And here's just a sweet shot of Lupita and Marvel's Kevin Feige hugging on the NYC premiere's red carpet: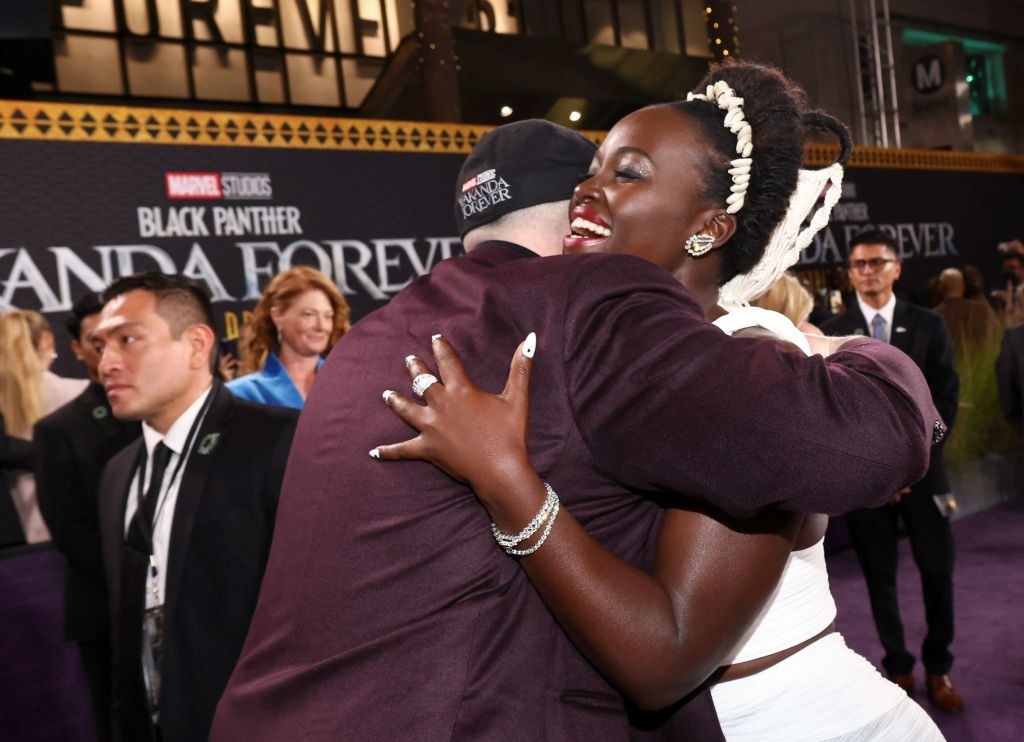 27.
Here's a hilarious video of Lupita, Danai, Winston, Letitia, and Dominique Thorne attempting to do press for their Ebony cover:
28.
And finally, here's an instantly iconic video that simply speaks for itself: