Just a few weeks ago, Bindi Irwin and her longtime partner, Chandler Powell, tied the knot in a ceremony at the Australian Zoo.
During this time, the couple have been gifting us with increasingly adorable photos, like this family Easter shot:
But in today's installment of cuteness, Bindi shared a then vs. now of Chandler, who has been a fan of Bindi's father, Steve Irwin, since childhood.
"My sweetheart husband has watched Dad's documentaries since he was little ❤️."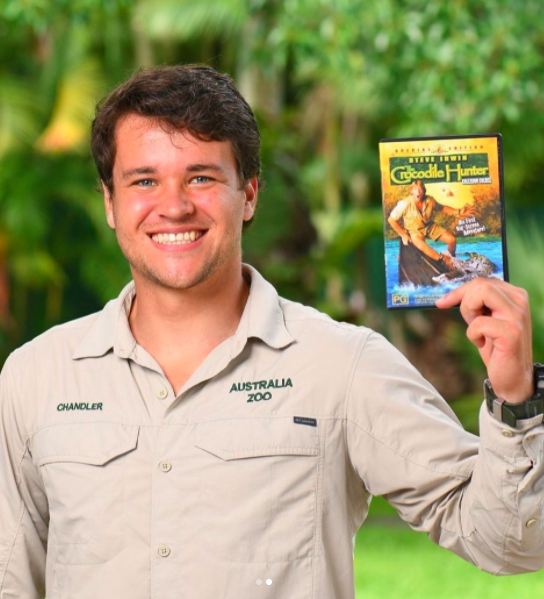 And then Chandler took it to the next level with an equally cute comment:

Okay, let's just look at this side-by-side one more time for good measure:
Thanks for the pure content I needed today, you two!