It's been ELEVEN years since the first High School Musical, and Vanessa Hudgens and Ashley Tisdale are still thick as thieves. They *just* had the best weekend ever...
They even had an epic dance party!
Of course, it's no big surprise that they're besties. Here's all the times over the last decade or so that they were the ultimate friendship goals...
1.
When Ashley revealed that she and Vanessa were still very close:
2.
When they debuted completely new hair lewks: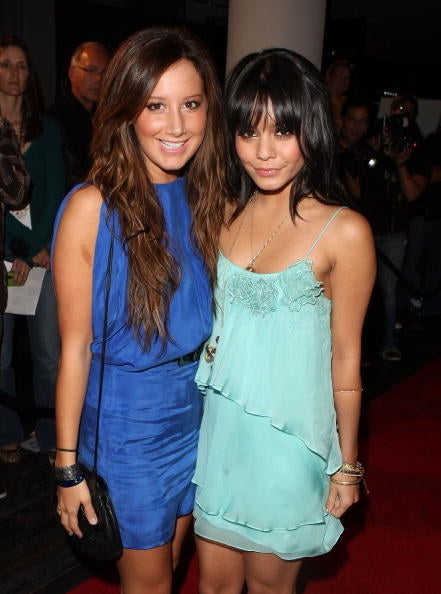 3.
When they took selfies before it was cool:
4.
When Vanessa supported Ashley's very funny movie role:
5.
When Ashley described Vanessa and it was perfect:
6.
When Ashley missed the joke:
7.
When they exchanged secrets at TRL and the boys wished they could be a part of it:
8.
When Ashley showed up at Vanessa's big Broadway debut:
9.
And even tweeted an HSM quote in support:
10.
When they perfected the skinny arm pose together: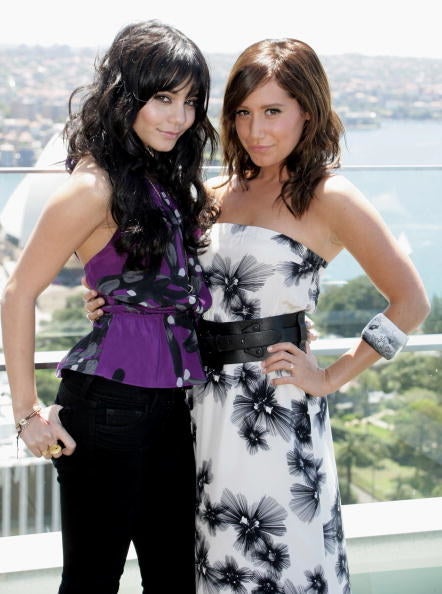 11.
When they were just chillin' like the #BFFs they are:
12.
When they celebrated Christmas in onesies:
13.
When they were performers and loved Snapchat:
14.
When they went all out for Halloween and slayed the photo booth:
15.
When they blew kisses at the Hairspray premiere: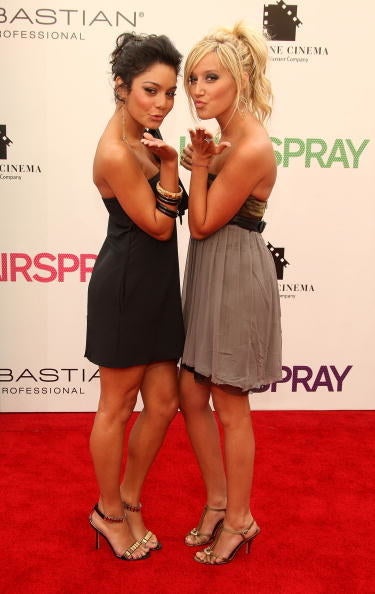 16.
When Ashley was still shaking from Pilates on Sunday Funday:
17.
When they saluted in their summer best:
18.
When they woke up like this:
19.
When Ashley watched Vanessa in Grease and was so proud:
20.
When Vanessa was a "trainer":
21.
When they went to a Selena Gomez concert together:
22.
When they quoted Bridesmaids:
23.
And then Vanessa was a literal bridesmaid in Ashley's wedding:
24.
When they were living their best lives together:
25.
When Ashley couldn't wait to celebrate:
26.
When they went to a MySpace party together:
27.
When they rocked matching flowers in their hair:
28.
When they did this top secret bestie exchange: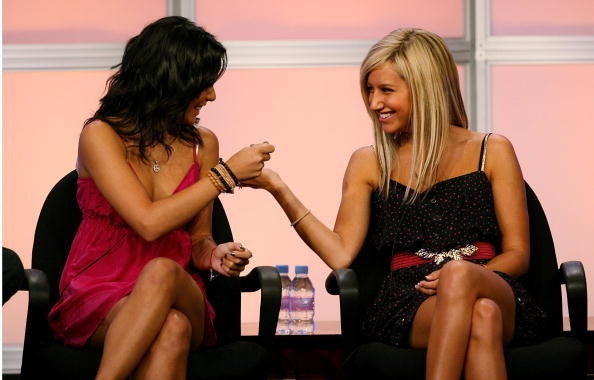 29.
And finally when Ashley was so excited because she hadn't seen her Vanessa in so long:
Never stop being perfect, Vanashley.