In her cover interview, Ashley was incredibly candid about everything from kissing Joe Jonas (two thumbs way up!) to being a sex symbol.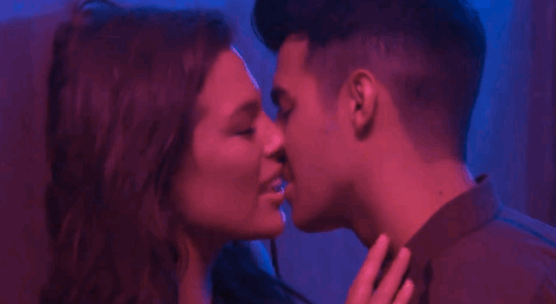 But for the first time, she also opened up about something horrible that happened to her on set when she was only 17:
There was an incident on set of a campaign job when I was 17 years old—I haven't told this story—and there was a photo assistant who was into me. He was like, "Hey, come here," and he led me into a closet. And I was like, "What?" I thought he was going to show me something. And he pulled me in, and he pulled his penis out. And he was like, "Grab it." And I was like, "No! That's disgusting." I freaked out. And thank God I was closer to the door, and I just bolted out.
Ashley never told anyone about what happened (until now) but admits that it changed her outlook forever:
I told myself, ever since that incident, that I wasn't going to allow someone at work to manipulate what I wanted to do on set. So any image that you see out there is one that I wanted to take.
Sadly, that wasn't the first time that Ashley dealt with an experience like that — she revealed in her memoir, A New Model that when she was 10, an 18-year-old boy made her touch his erection while they were changing after swimming at the pool.
It took some time for her to realize that both that incident and what happened on set seven years later were both forms of sexual assault:
Now I know that. At the time I didn't. Then, it was like, "Did I do something to provoke that?" Or, "Did I give them a signal that it was OK?" The insecure girl inside me was like, "Well, maybe I did something."
Now, Ashley's message is loud and clear. "To all those girls out there: No, you didn't do anything."
Read more of Ashley's inspirational Glamour cover interview here.