1.
This gorgeous dress paired with hair and makeup that made her look like an actual princess: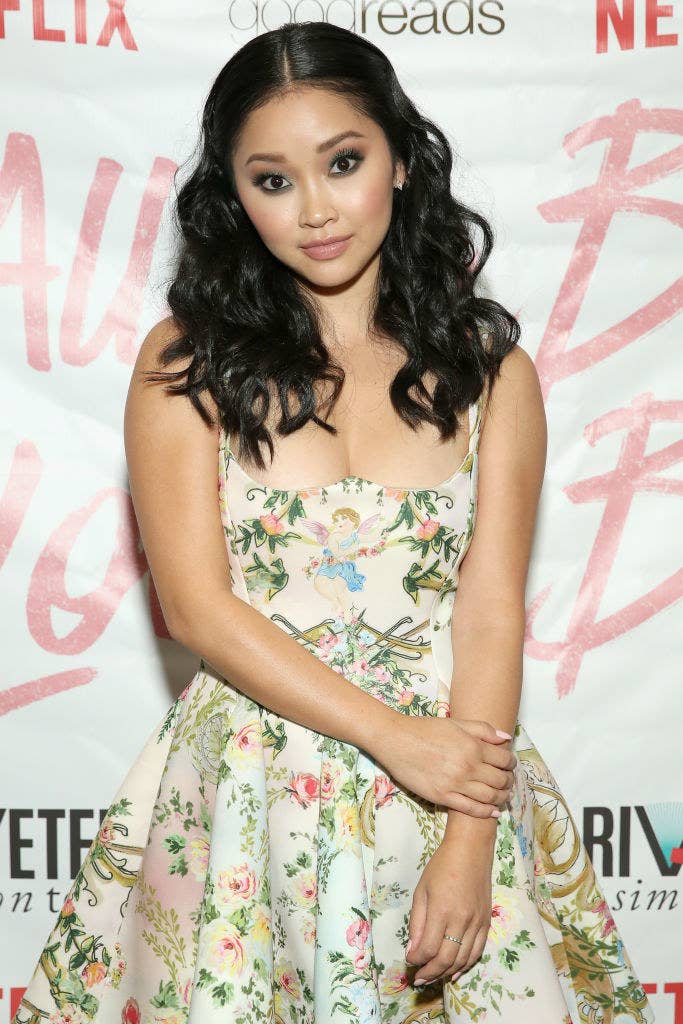 2.
This stunning one-shoulder premiere look: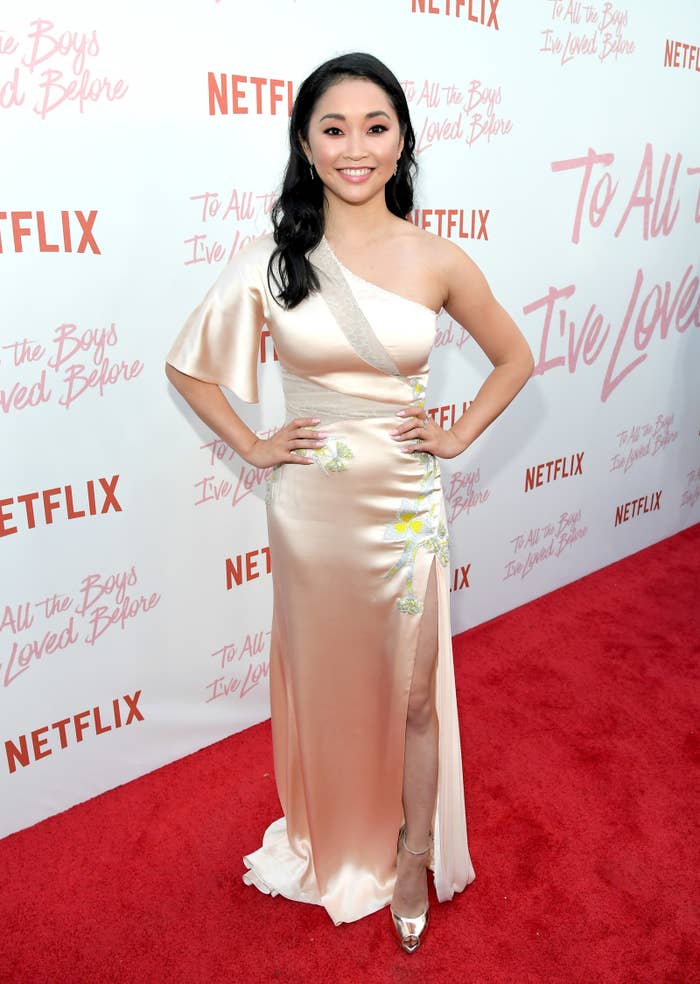 3.
This pretty yellow dress paired with perf green heels: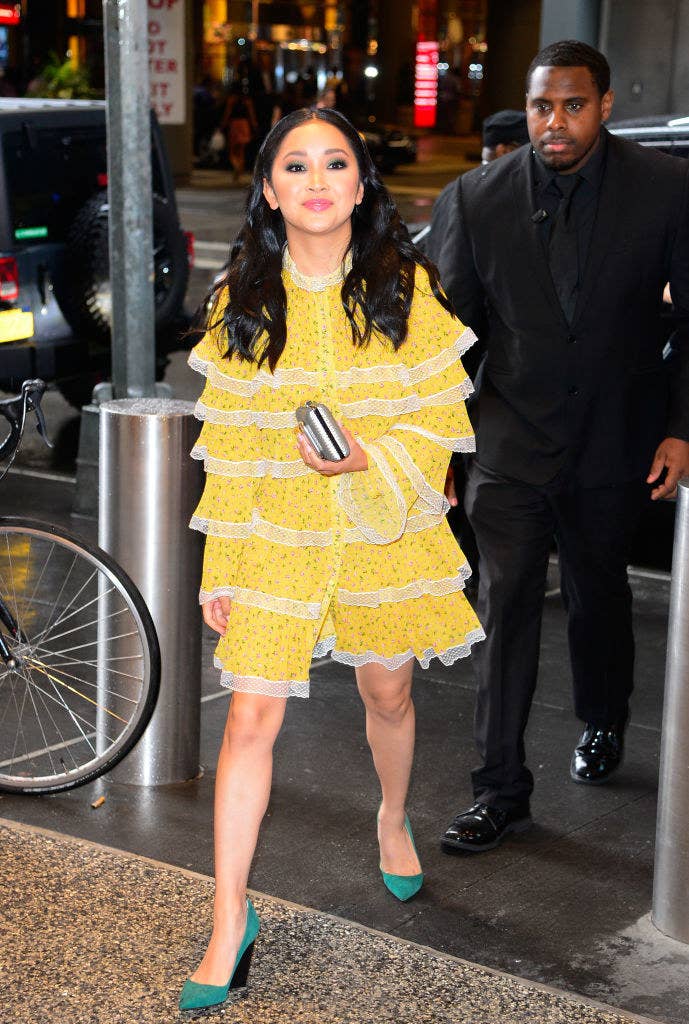 4.
This silky dress that was so classy and drop dead gorgeous: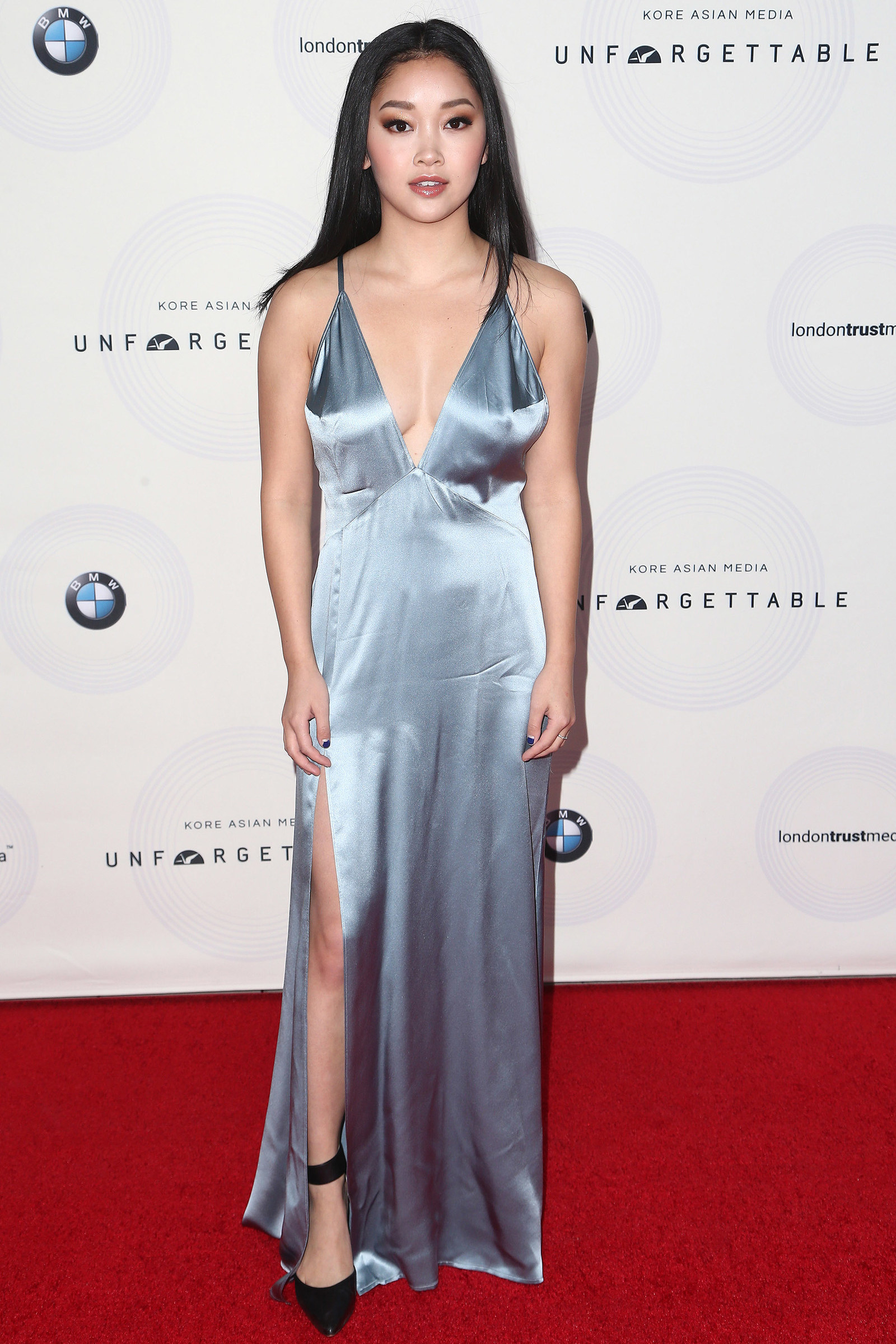 5.
This new hair look paired with an outfit you KNOW Lara Jean would rock in college: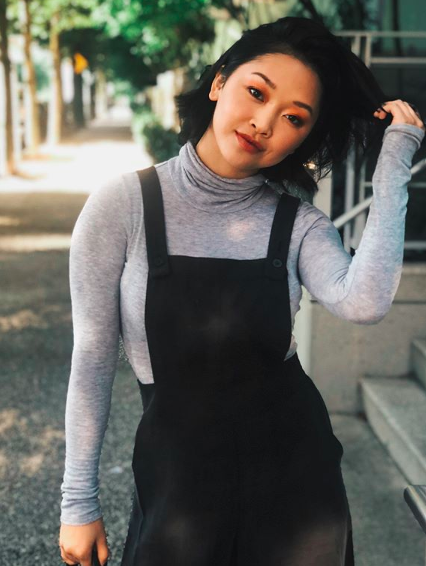 6.
This v cute vest ensemble: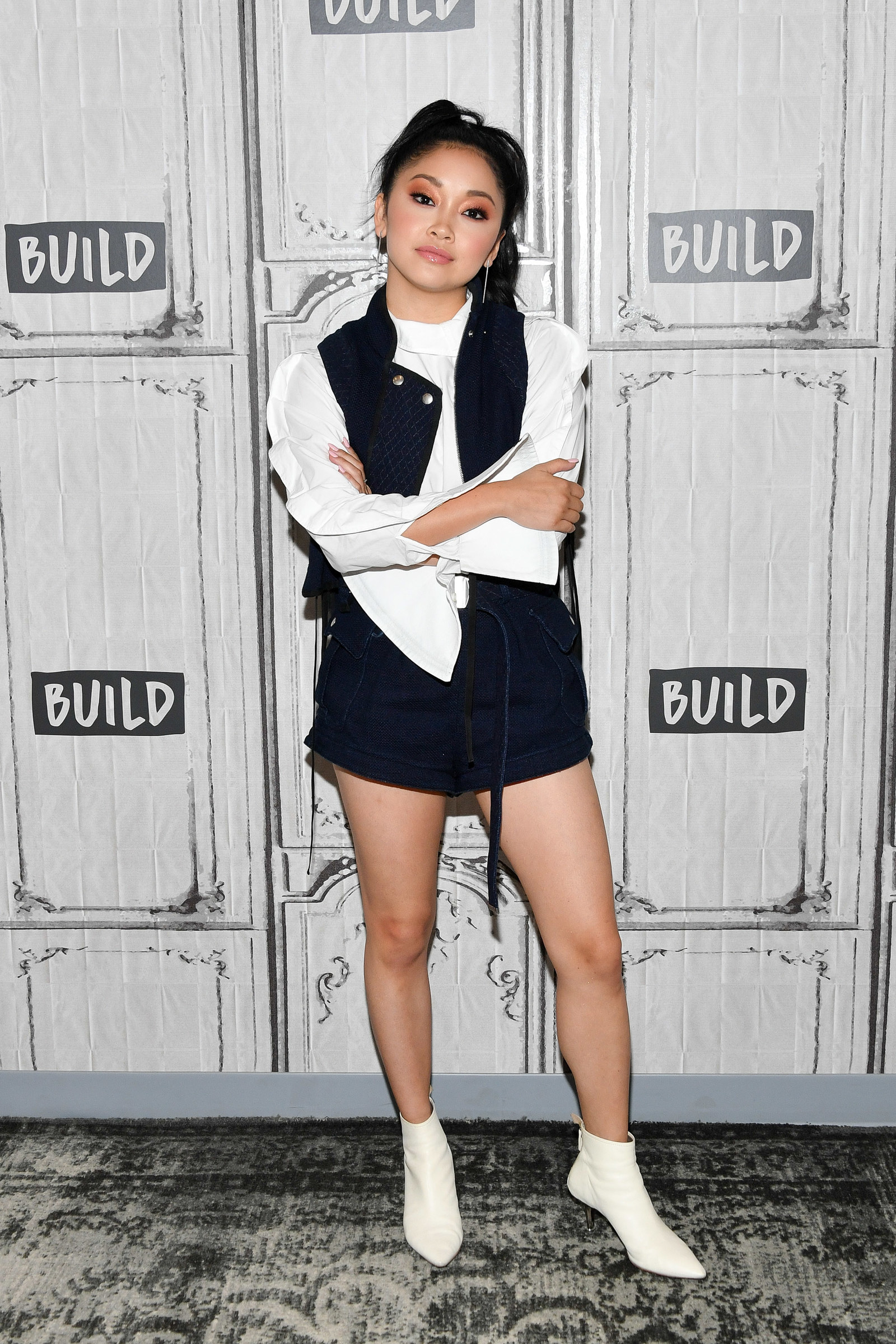 7.
This reinvention of the LBD: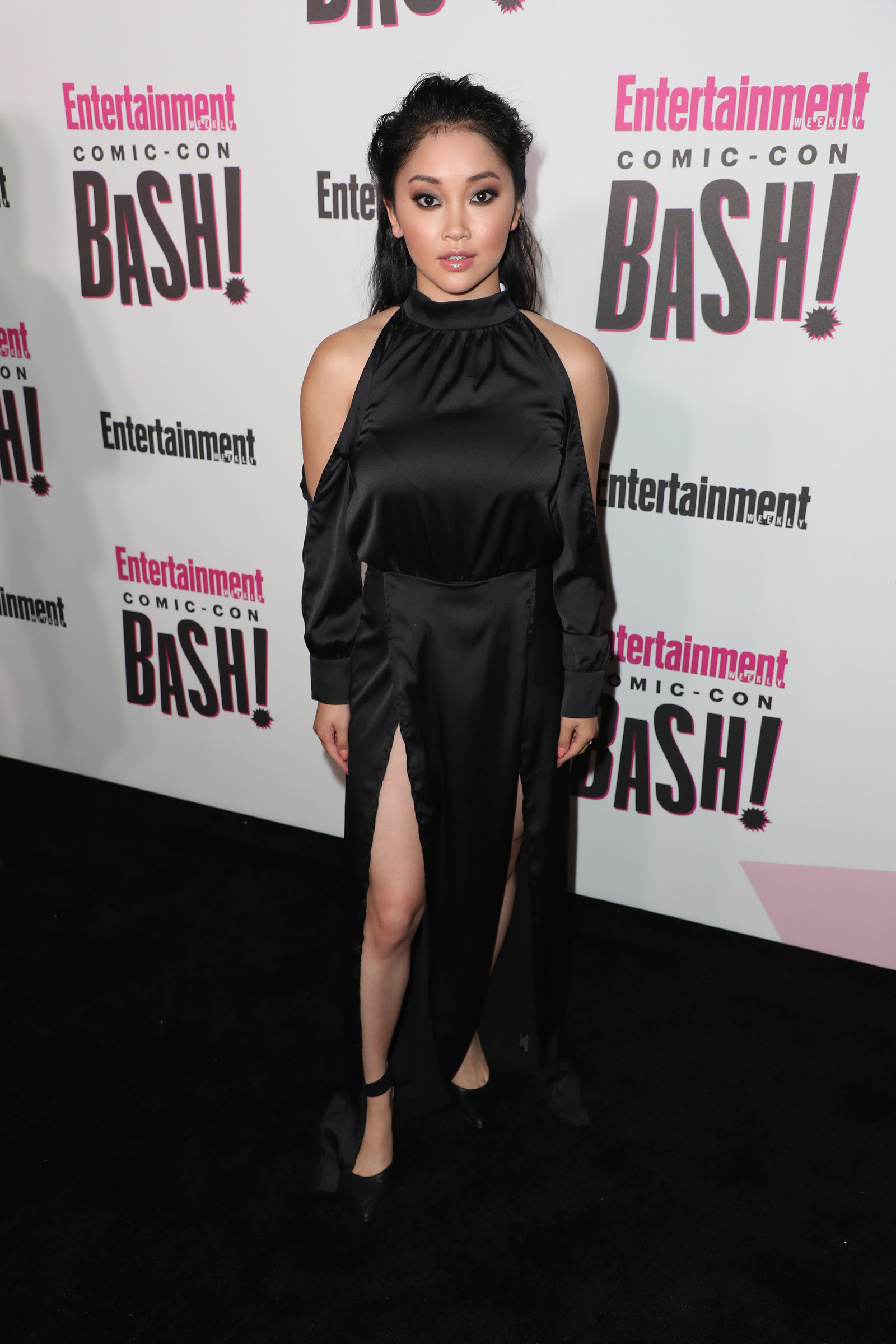 8.
This gorge floral dress: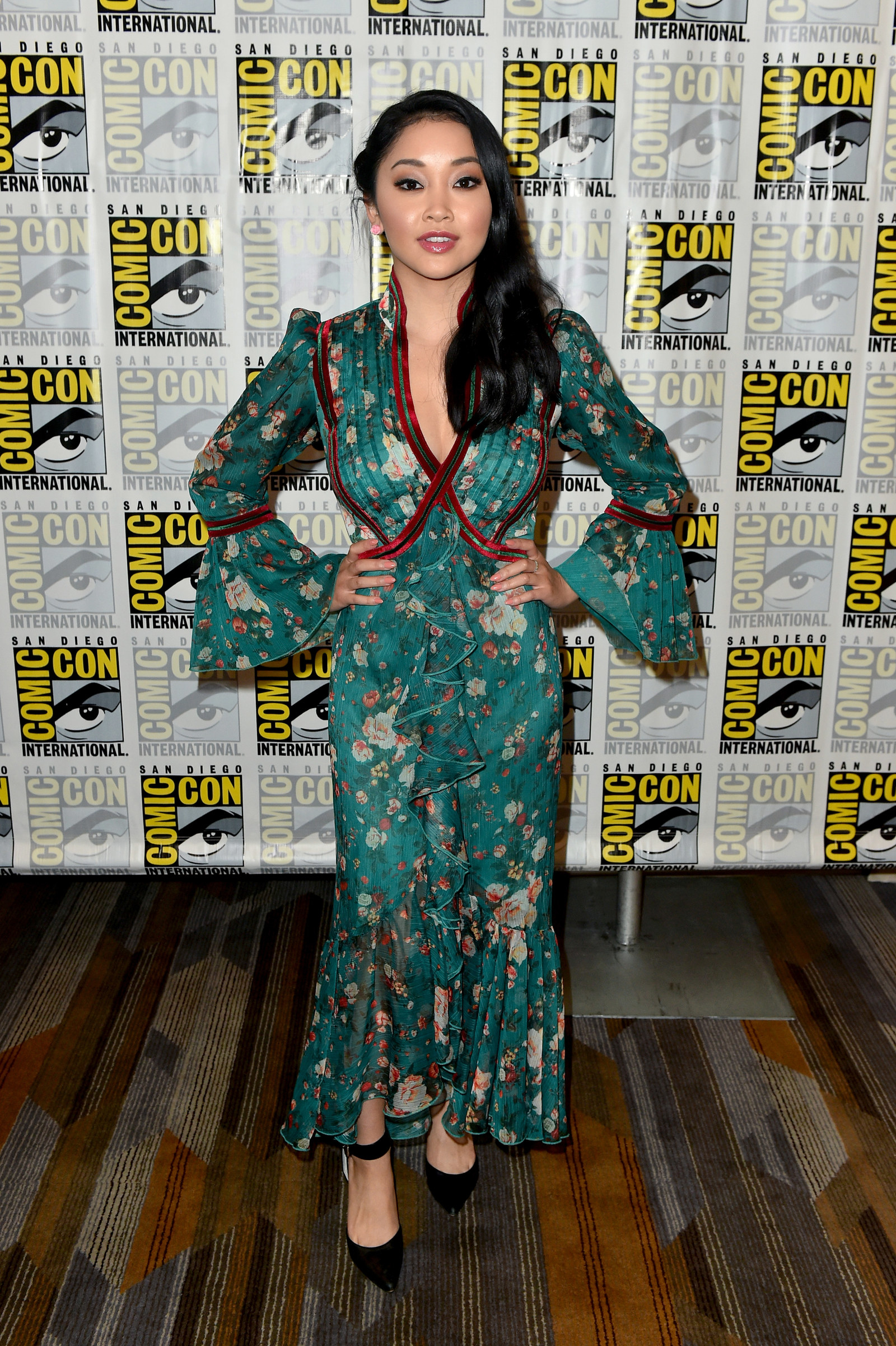 9.
Honestly just everything about this vibe: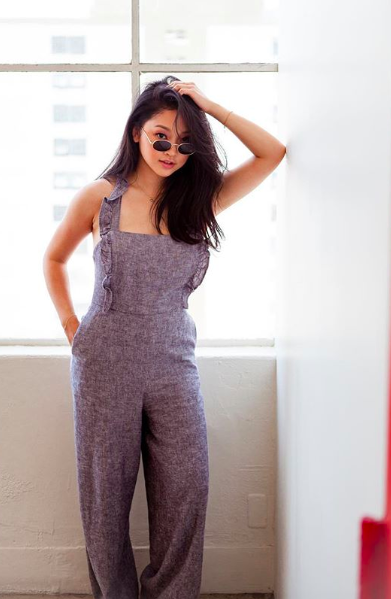 10.
These pinstripes! That cape! That bun!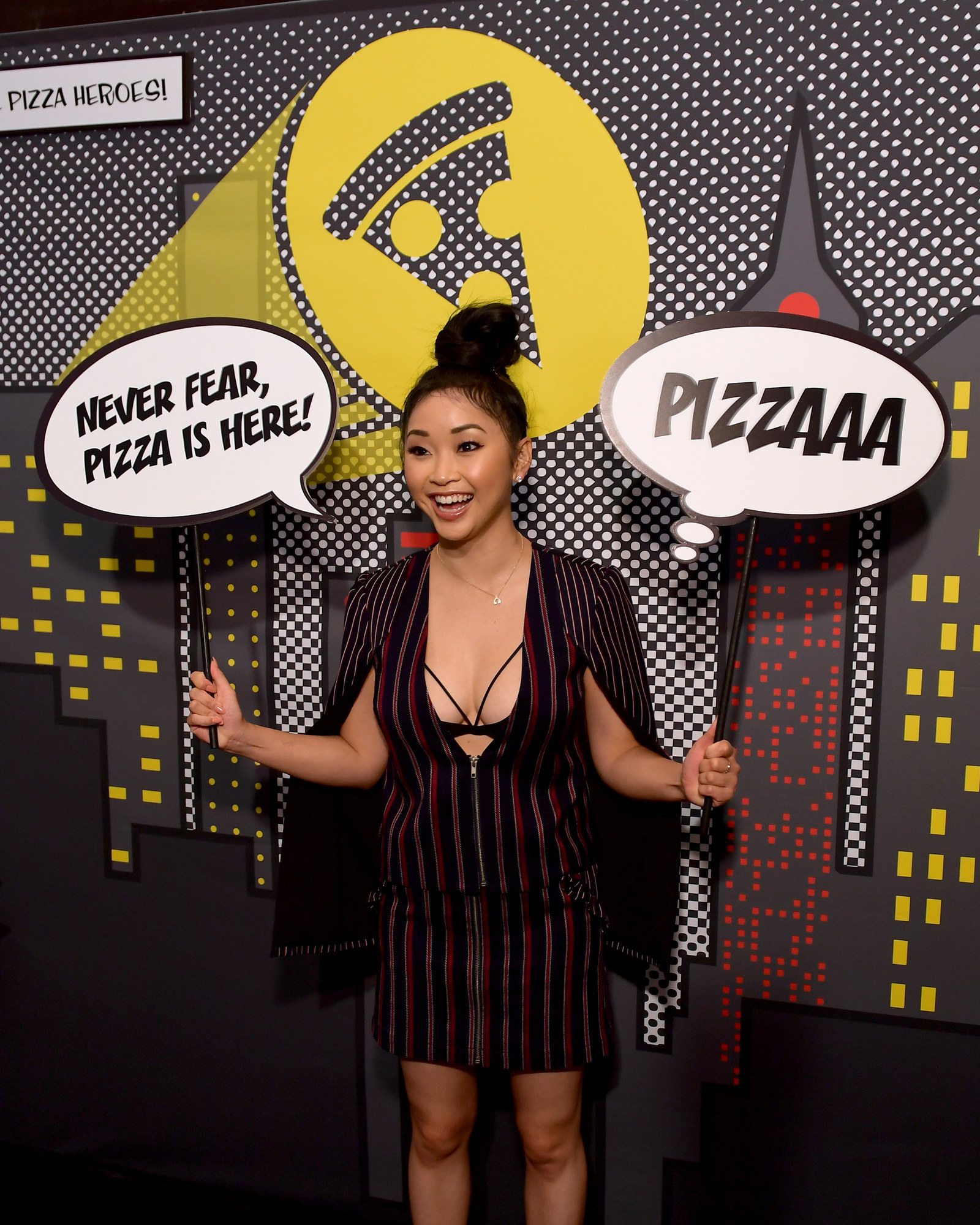 11.
This jaw-dropping red suit: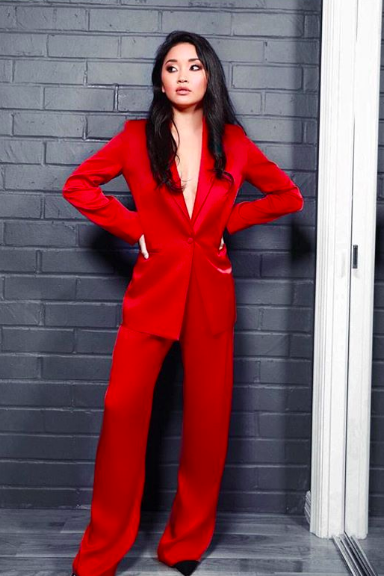 12.
This floral look that could be Lara Jean's prom dress: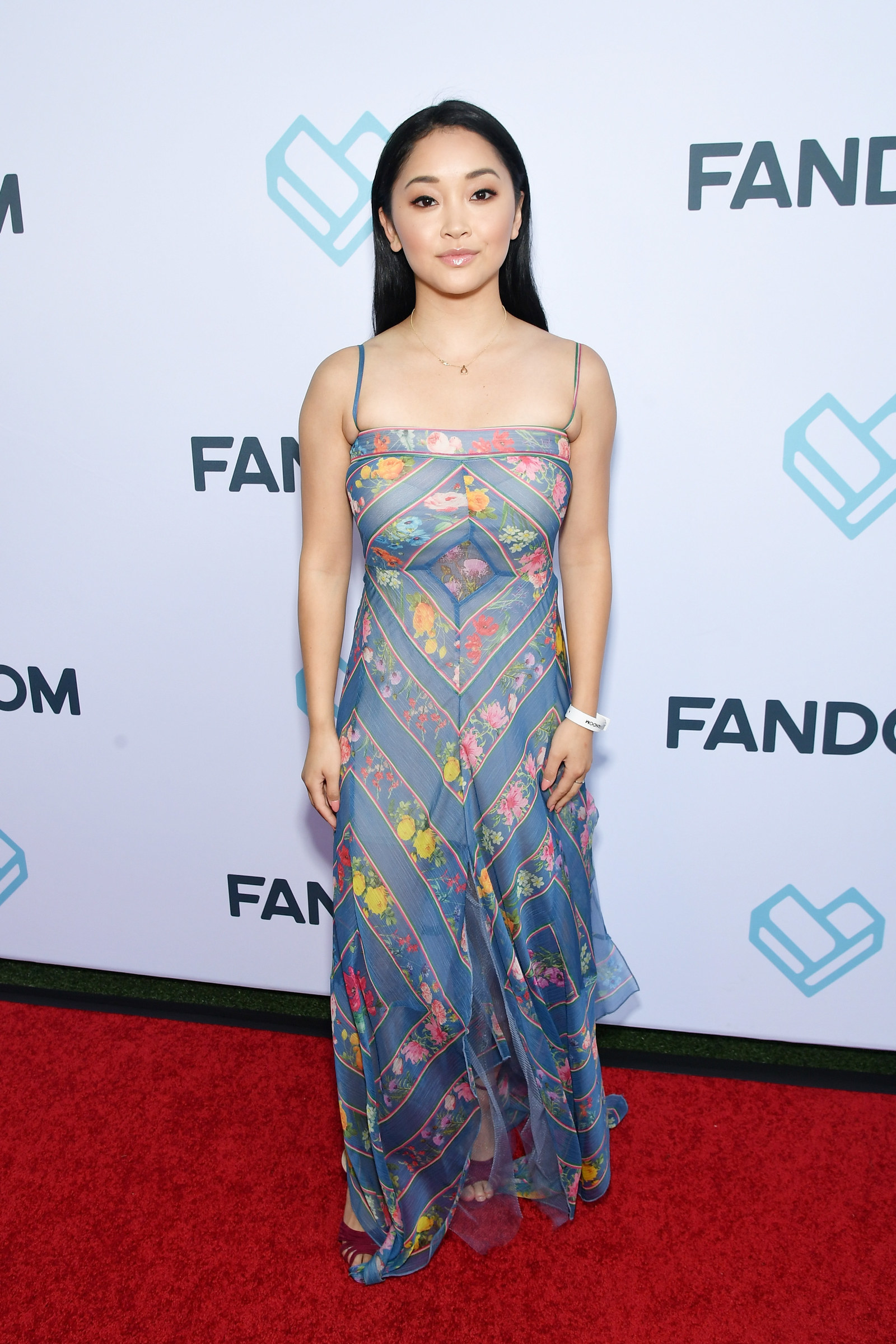 13.
This friggin' jumpsuit: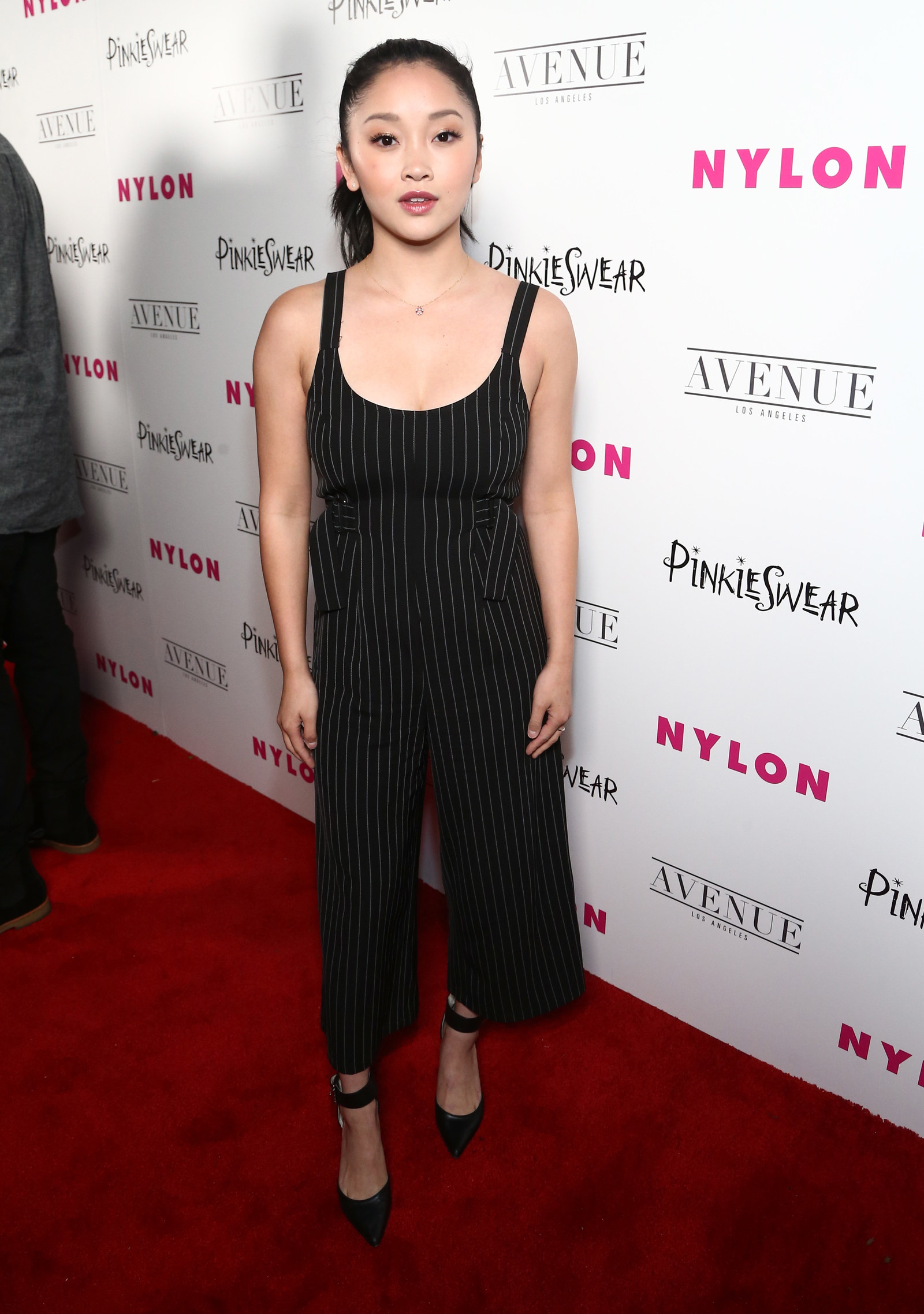 14.
This bright and bold blue look: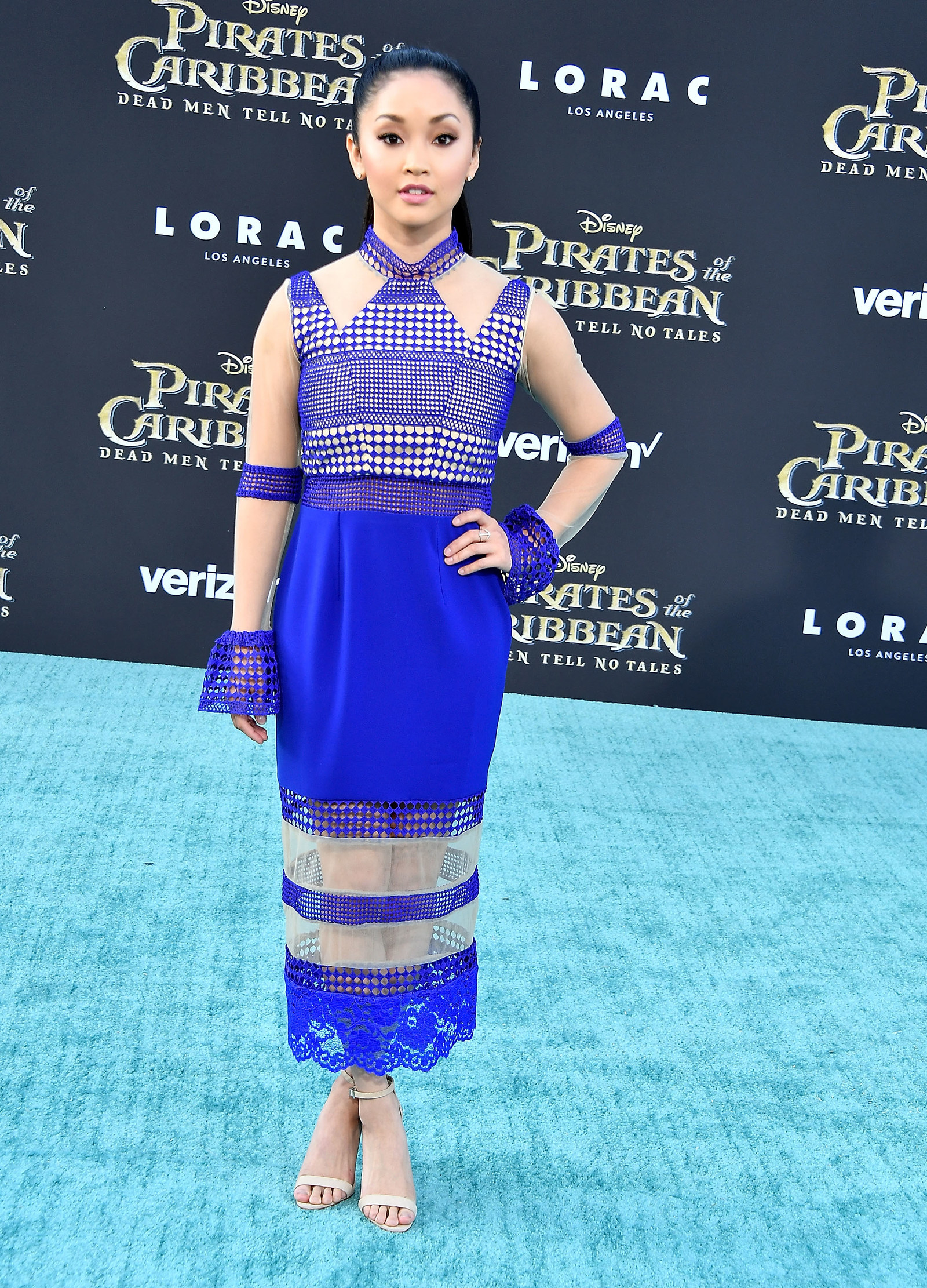 15.
This adorable crop top/pants combo: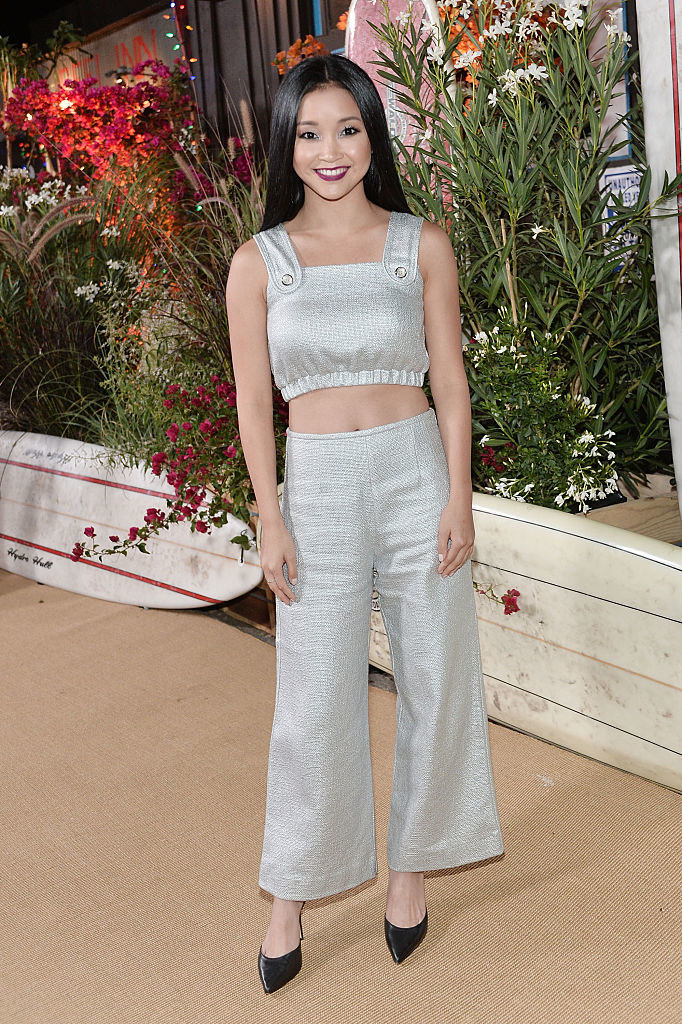 16.
THIS HEAD TO TOE LEATHER PERFECTION: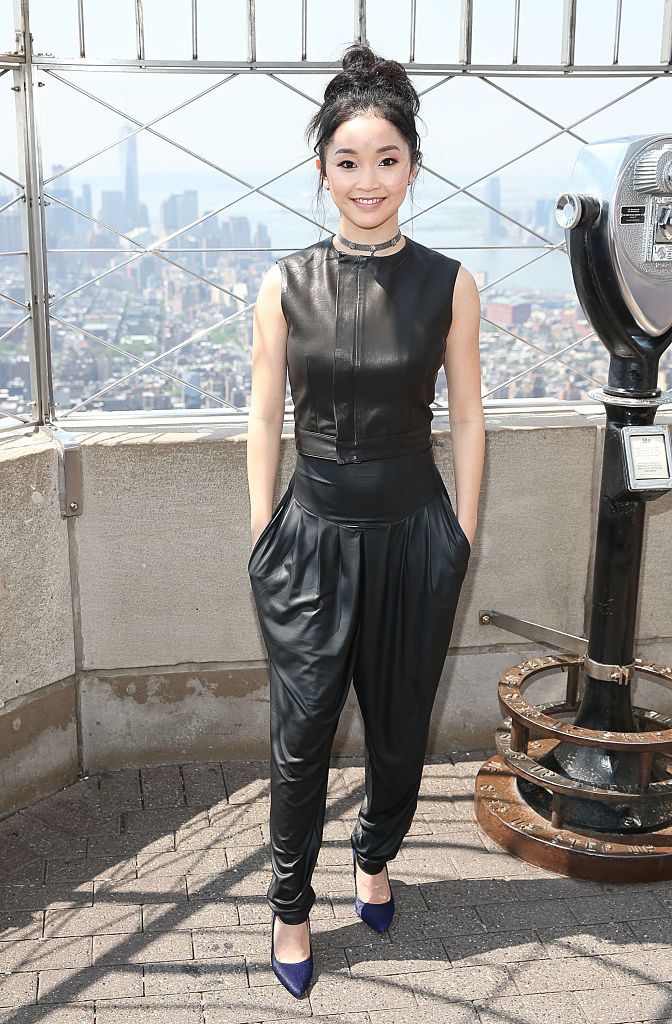 17.
This sophisticated lil' mini dress: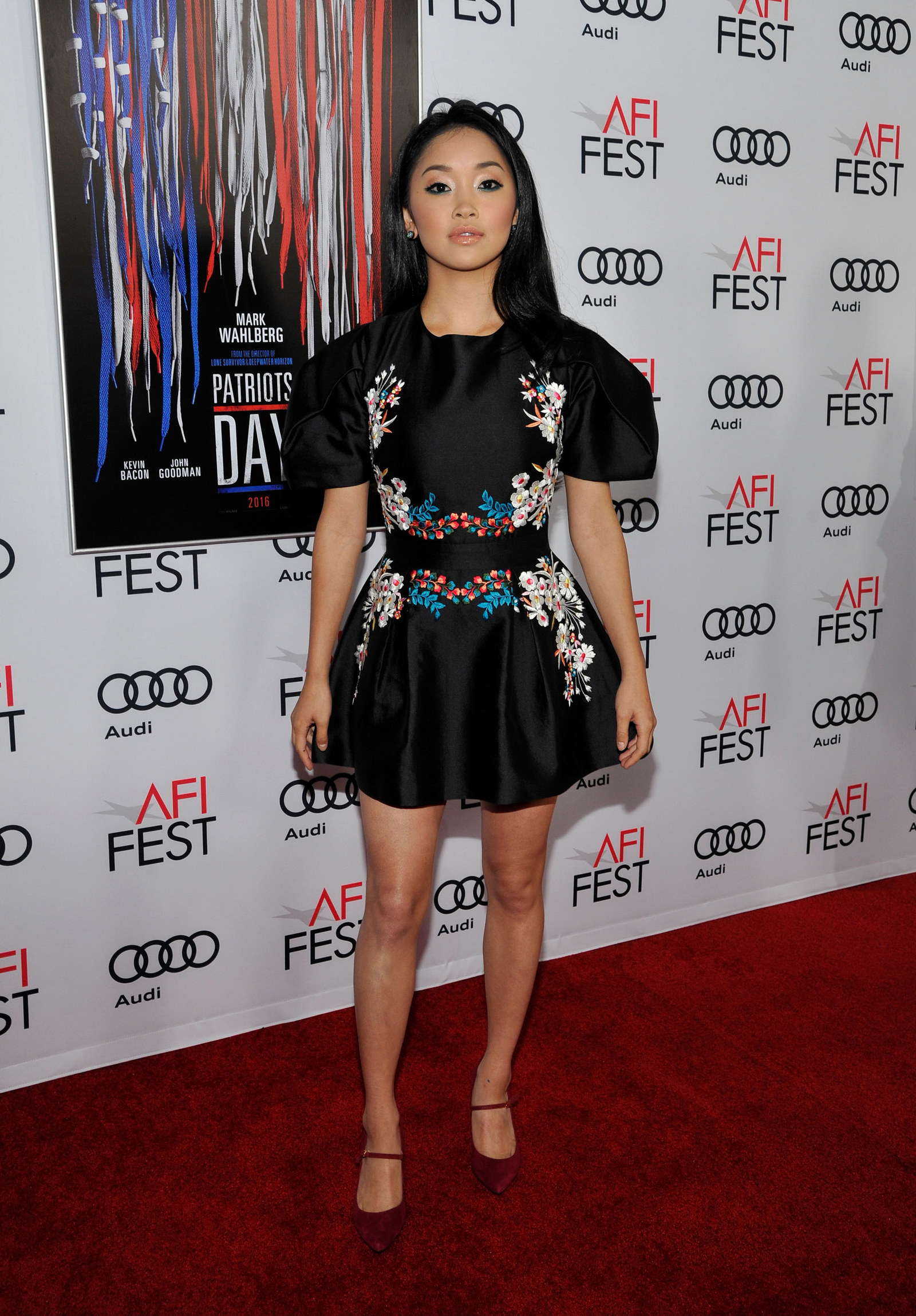 18.
This gold goddess dress: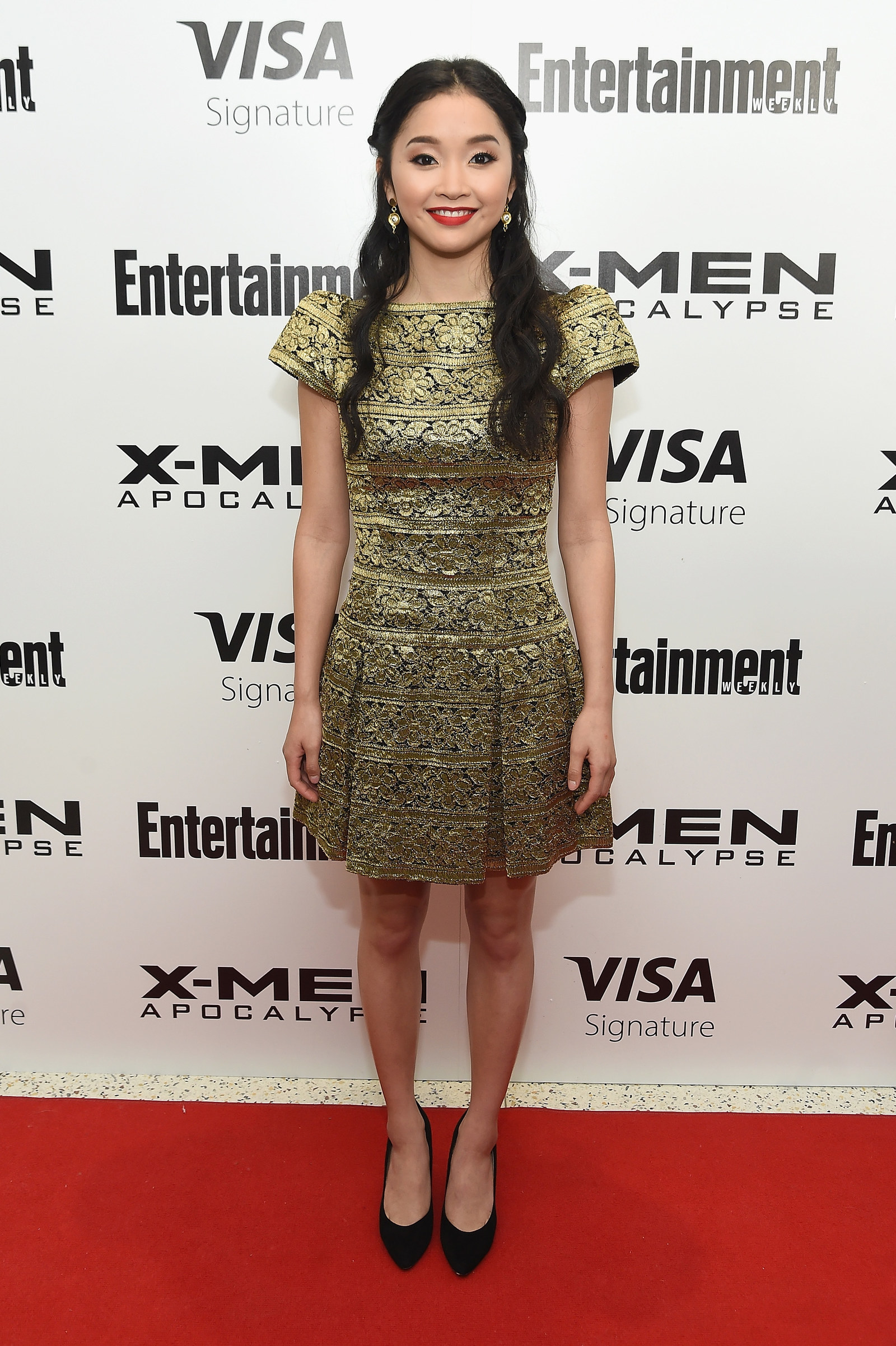 19.
This stunning premiere look: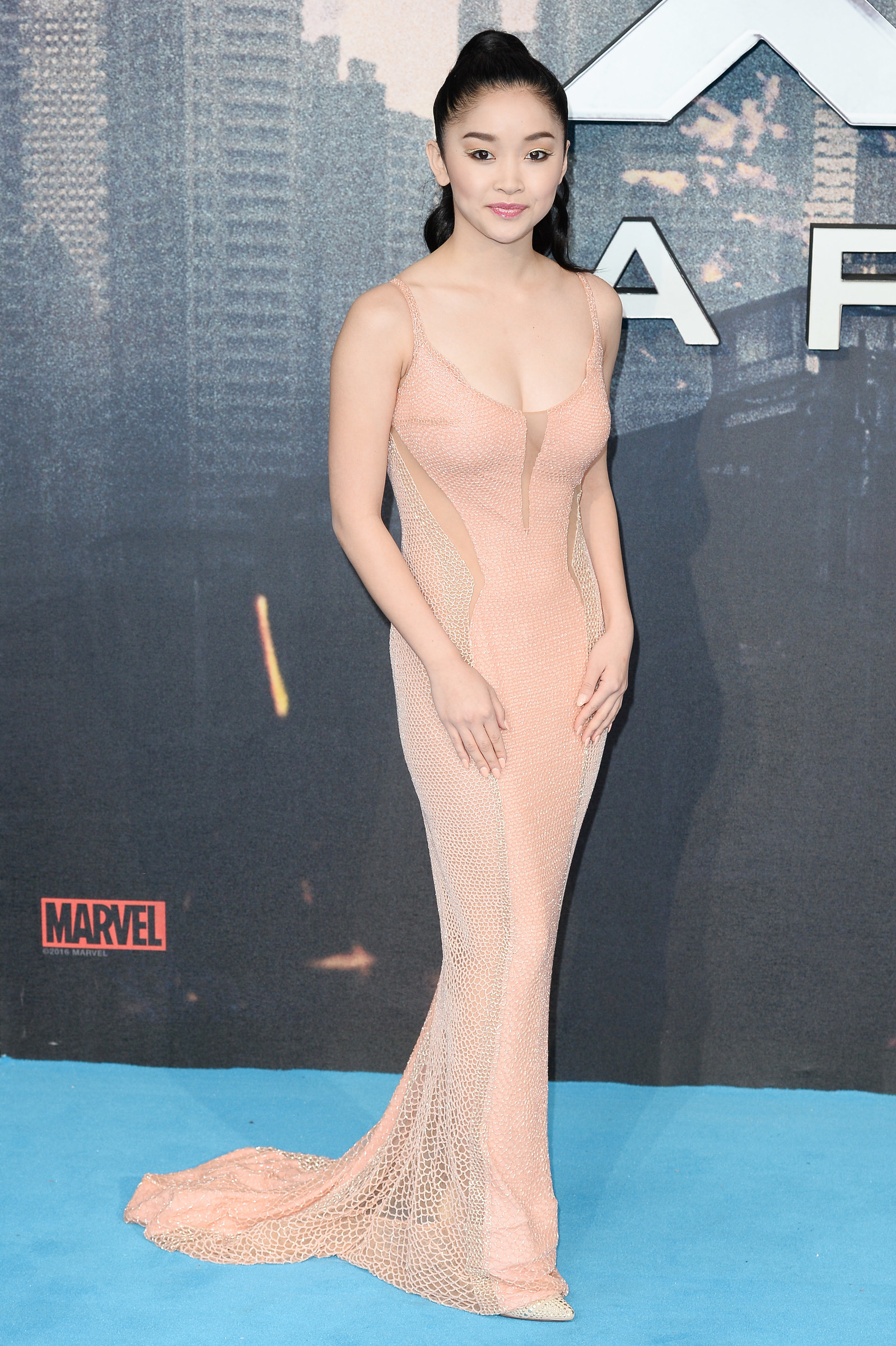 20.
This fun and feathery outfit: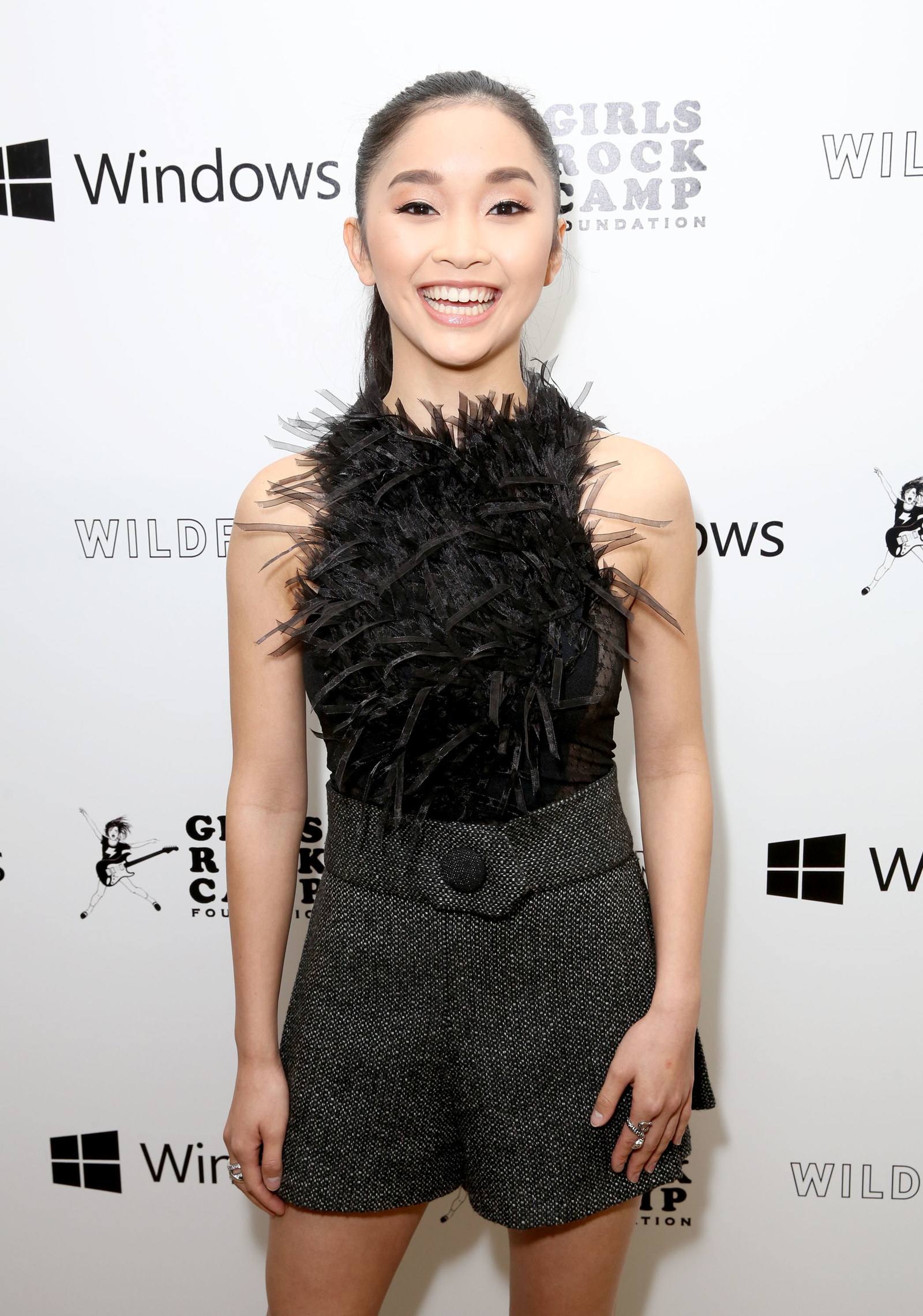 21.
This impossibly chic look: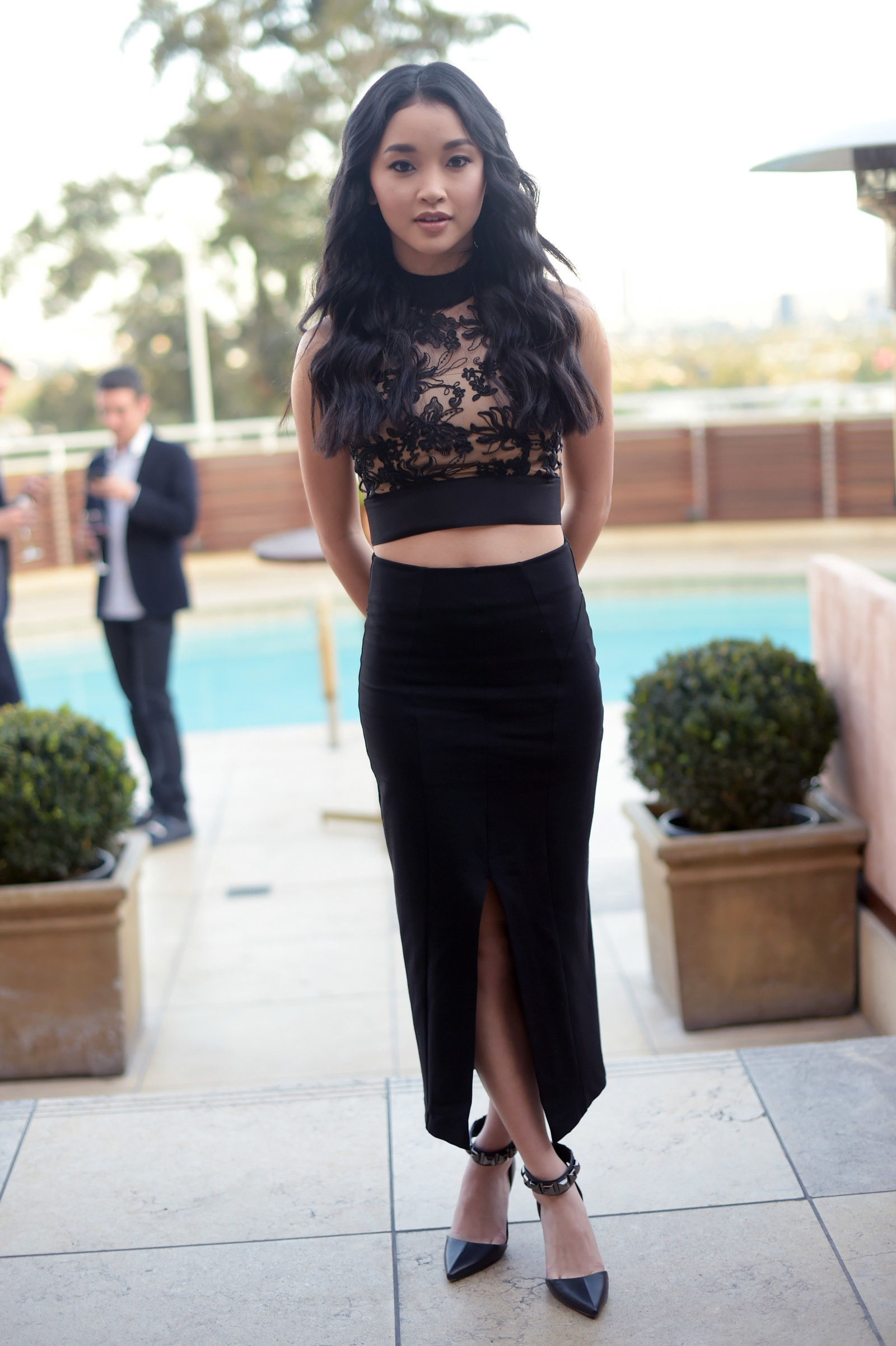 22.
This black look she rocked at a Bella Thorne fashion event: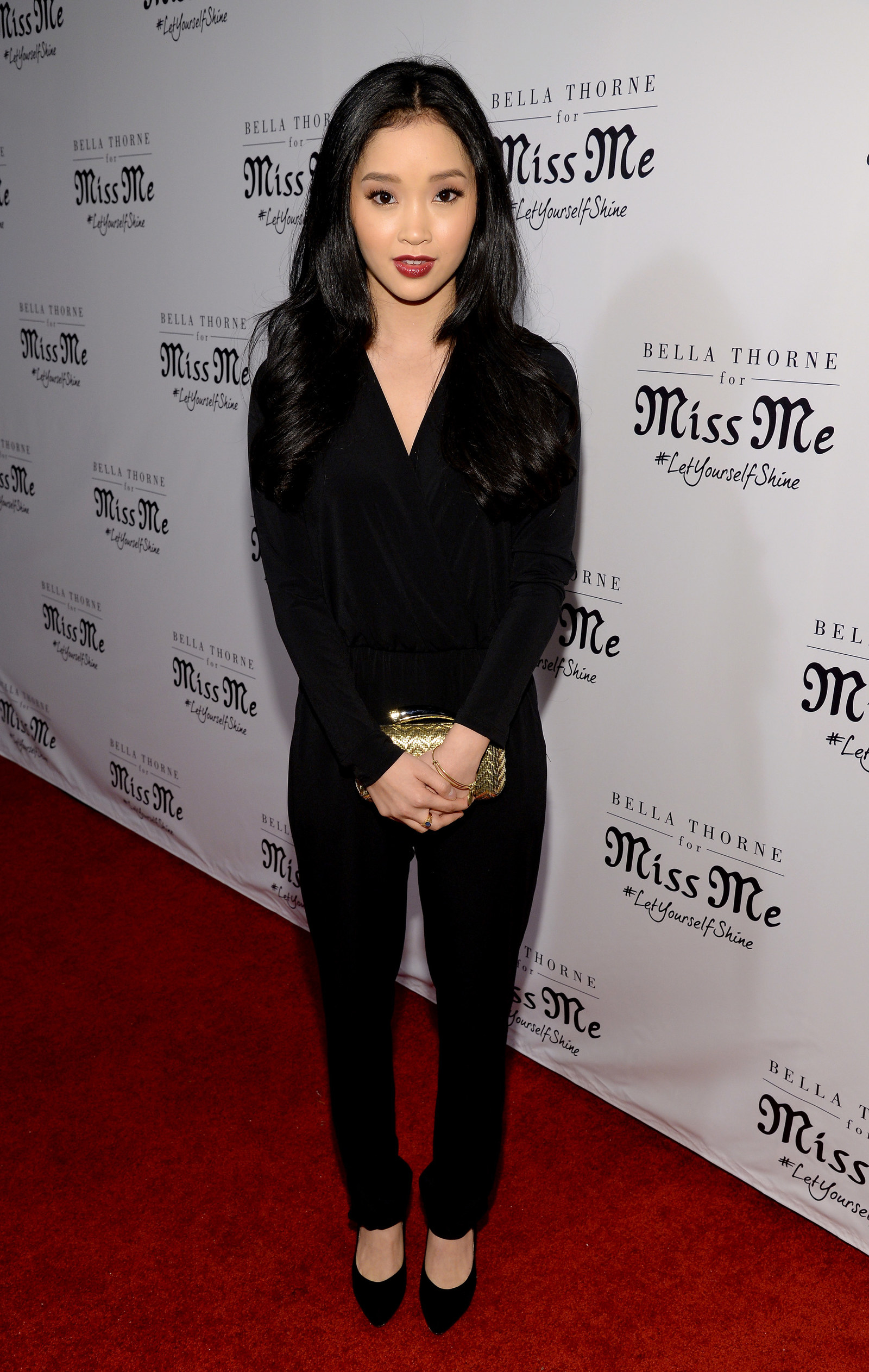 23.
This cute n' jazzy little ensemble: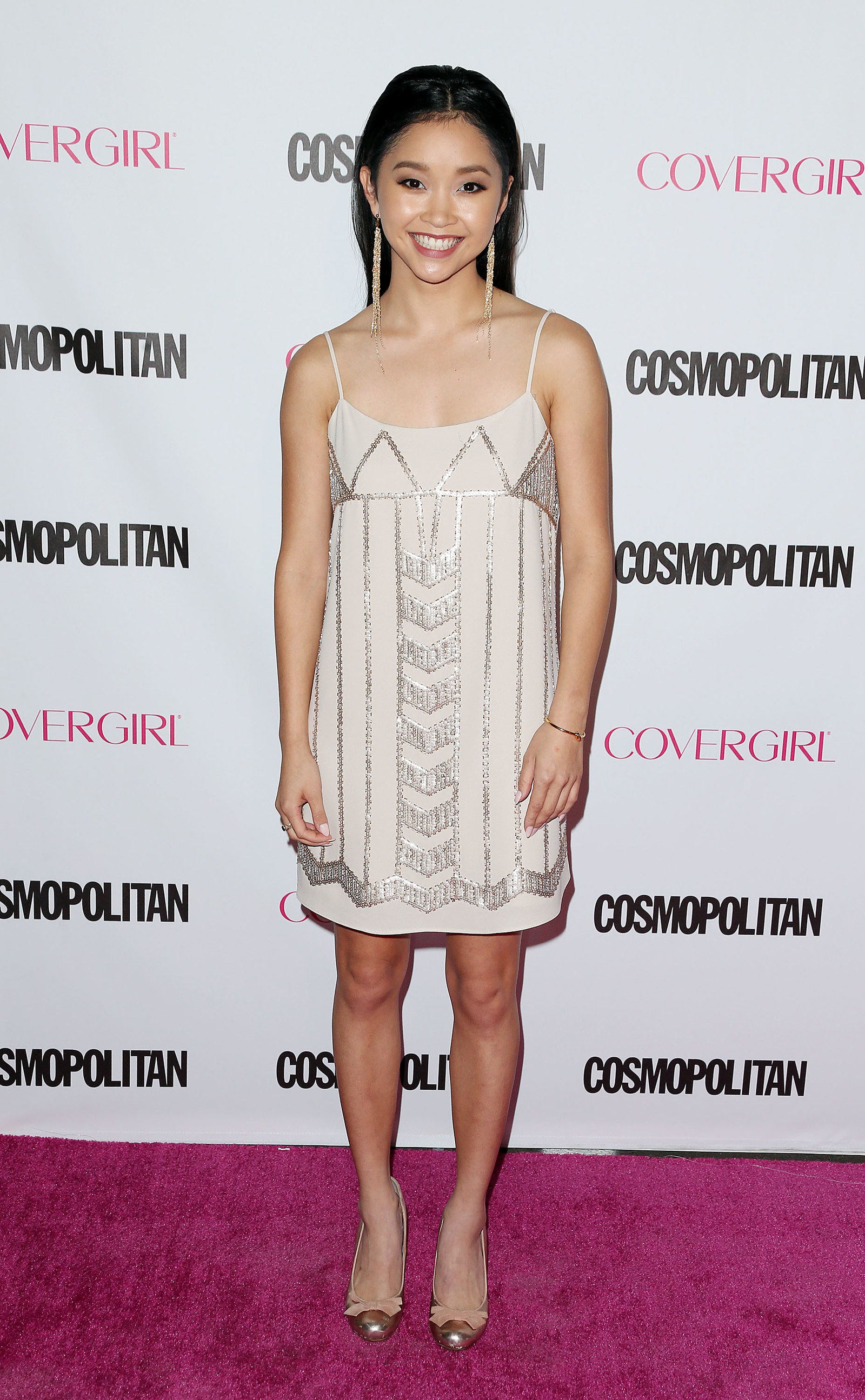 24.
This classy cream look that would make me look like a pirate but makes Lana look like an angel: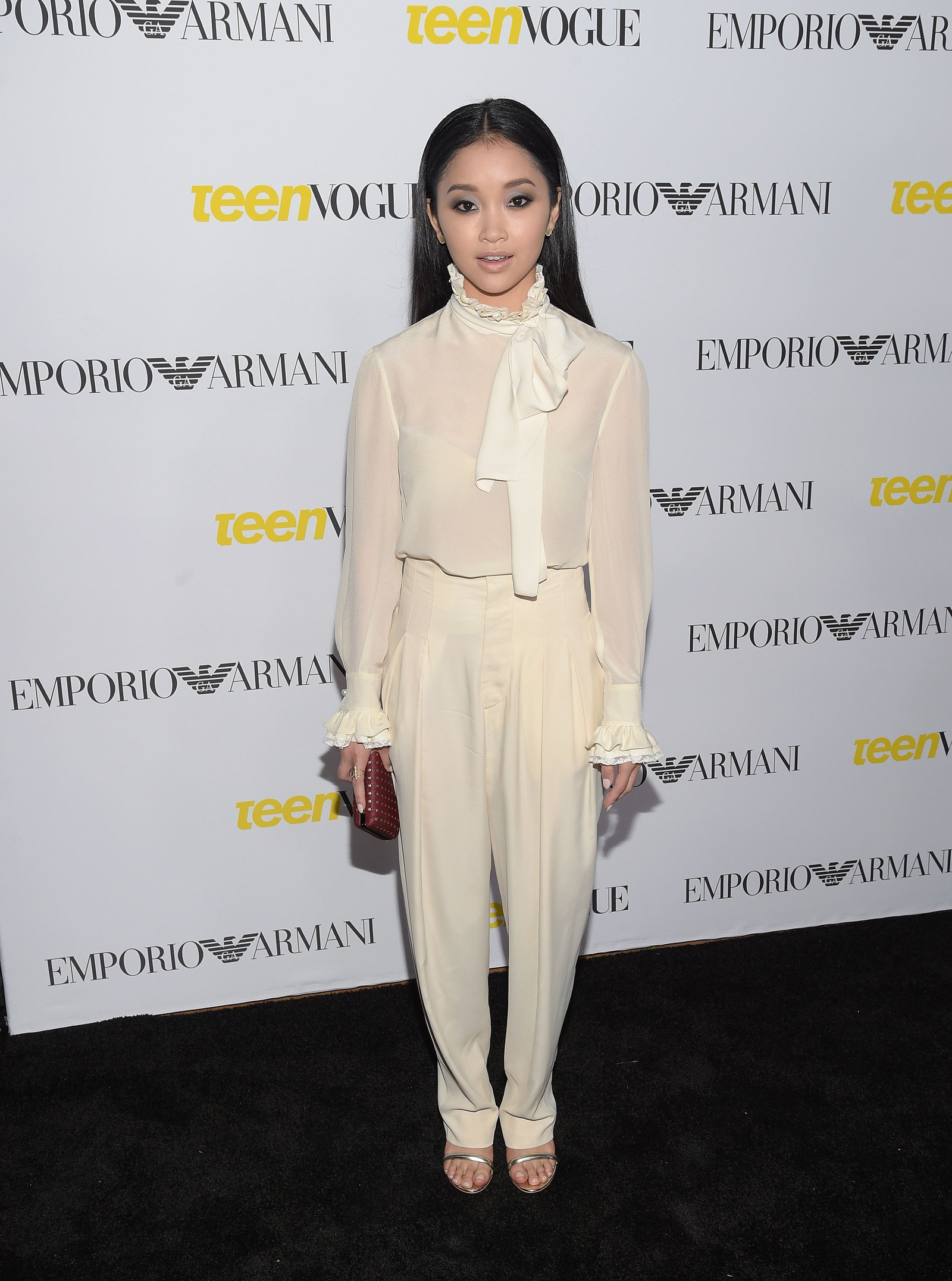 25.
This fresh-faced look and perfect outfit to wear when getting scared at a haunted house: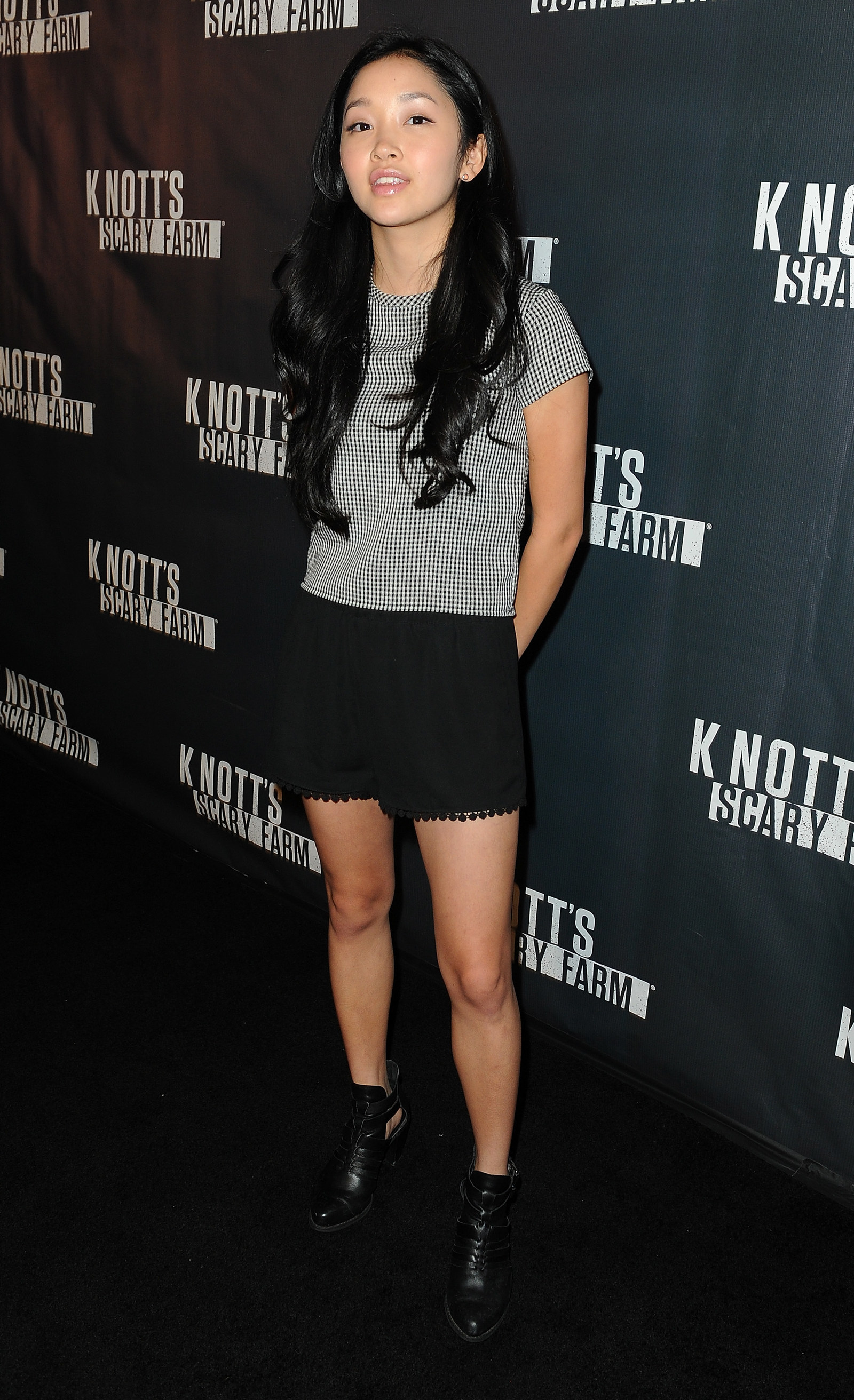 26.
This lovely red dress: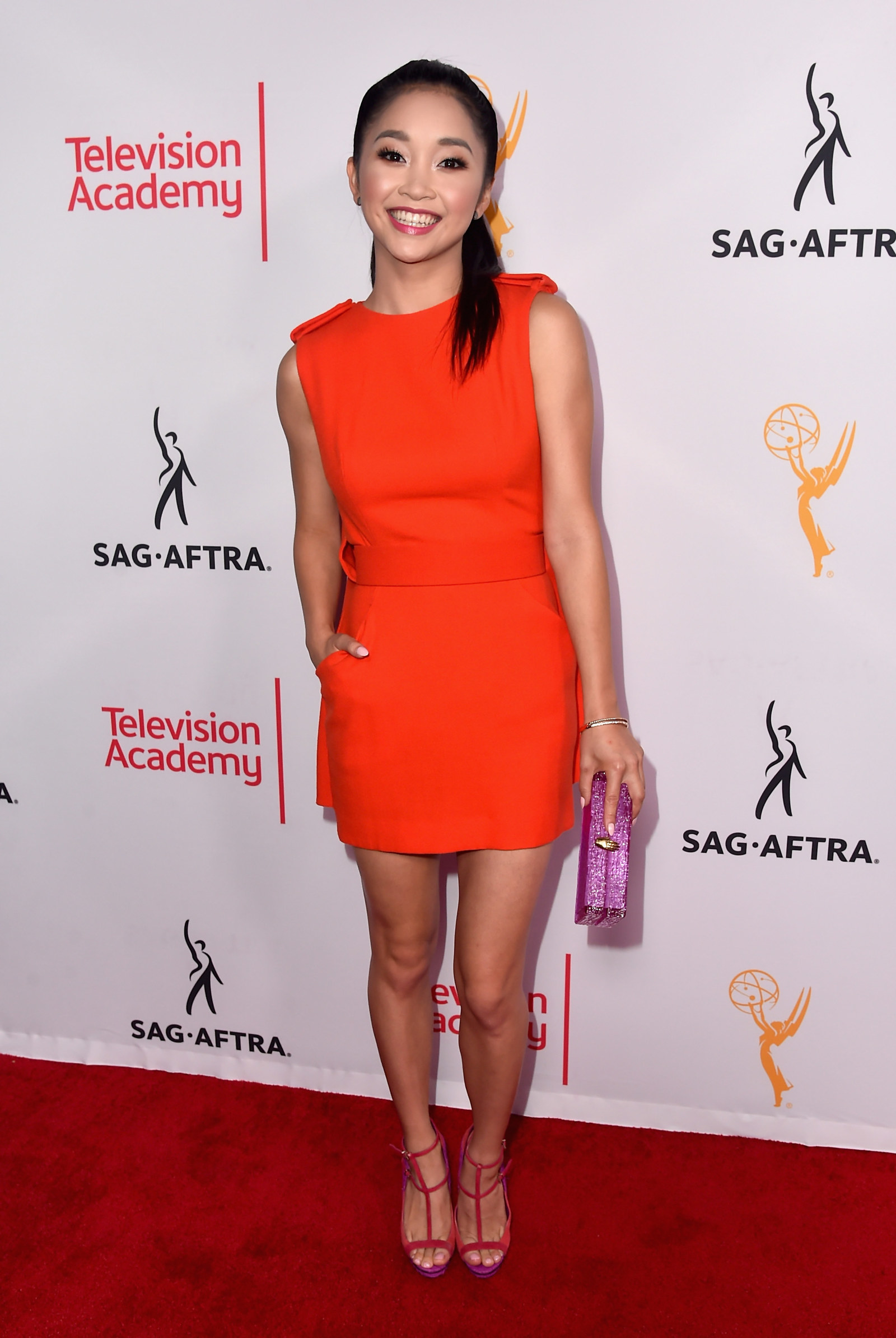 27.
And this classic look, which is the first red-carpet look I could find of hers: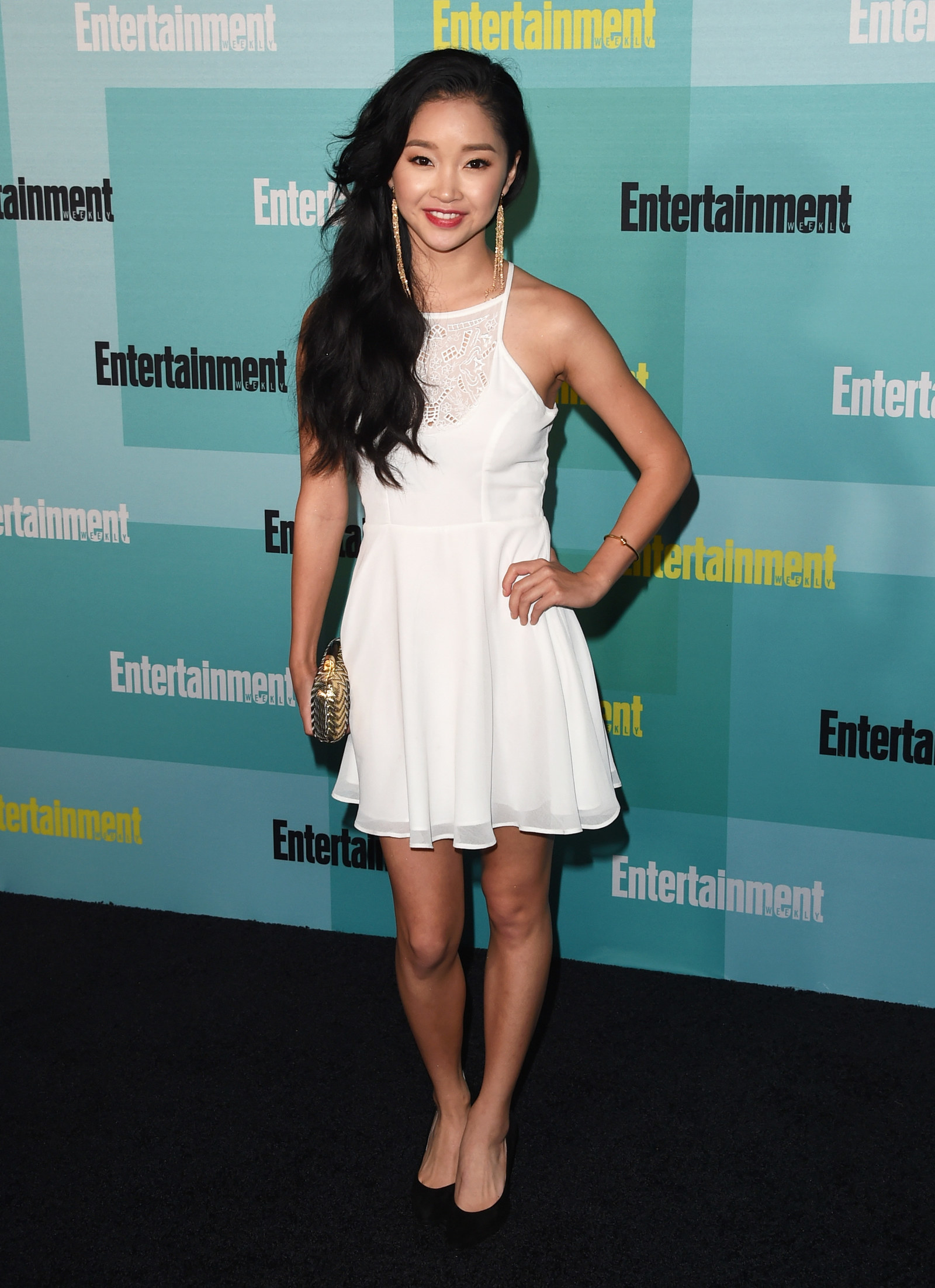 CAN'T WAIT FOR YEARS AND YEARS OF MORE PERFECT RED CARPET LOOKS!