We recently asked the BuzzFeed Community to share their best interactions with celebrities on social media. Here are some of the greatest (yet, unverified) stories:
1.
Aaron Carter "confirmed" this fan was at Aaron's Party: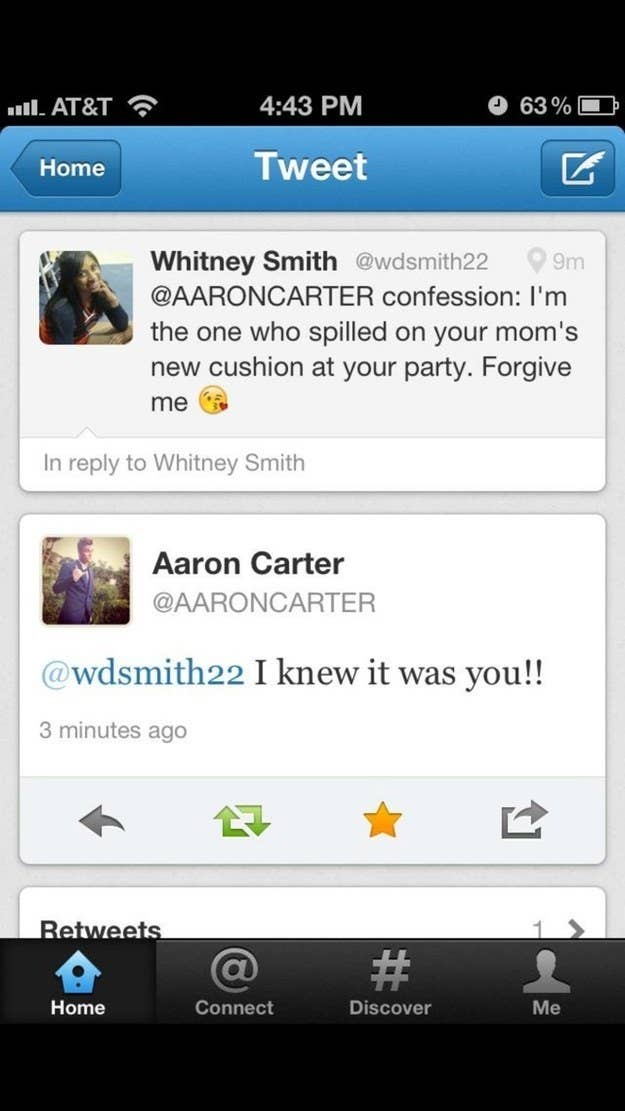 2.
Taylor Swift appreciated a fan's letter: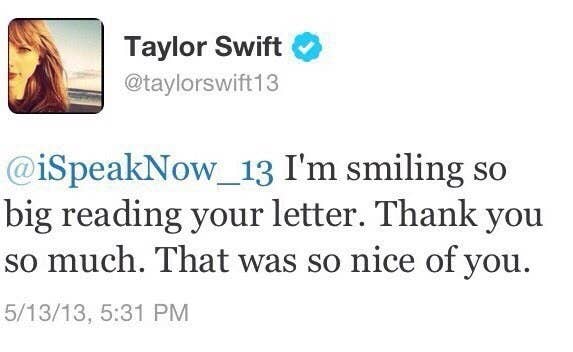 3.
Hilary Duff made a new best friend: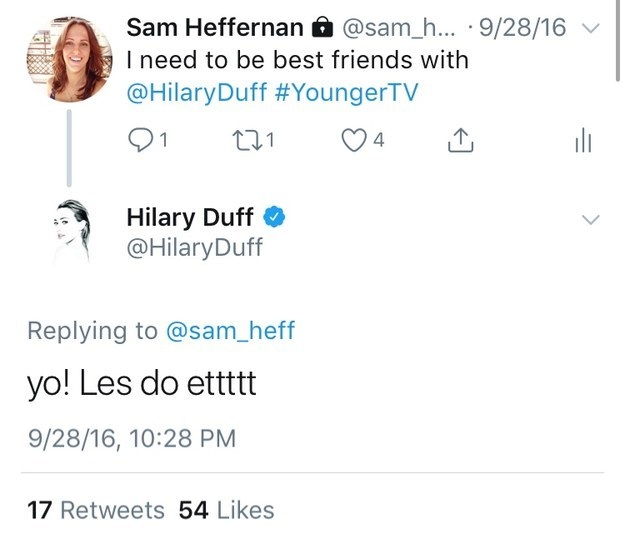 4.
Ellen Pompeo hilariously set the record straight about whether or not she was drunk tweeting: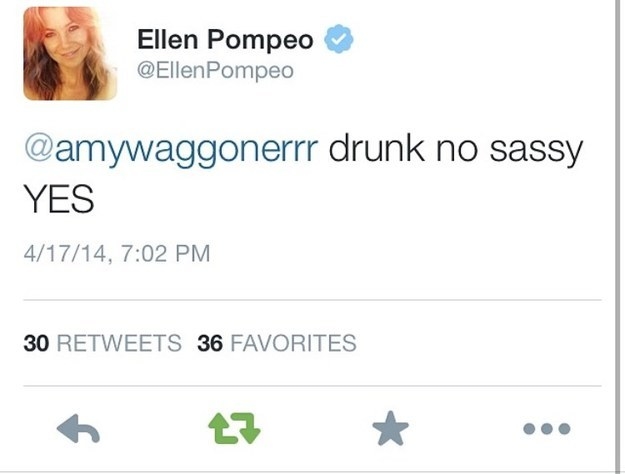 5.
Lin-Manuel Miranda remembered and tweeted about a fan who sat in the front row at Hamilton: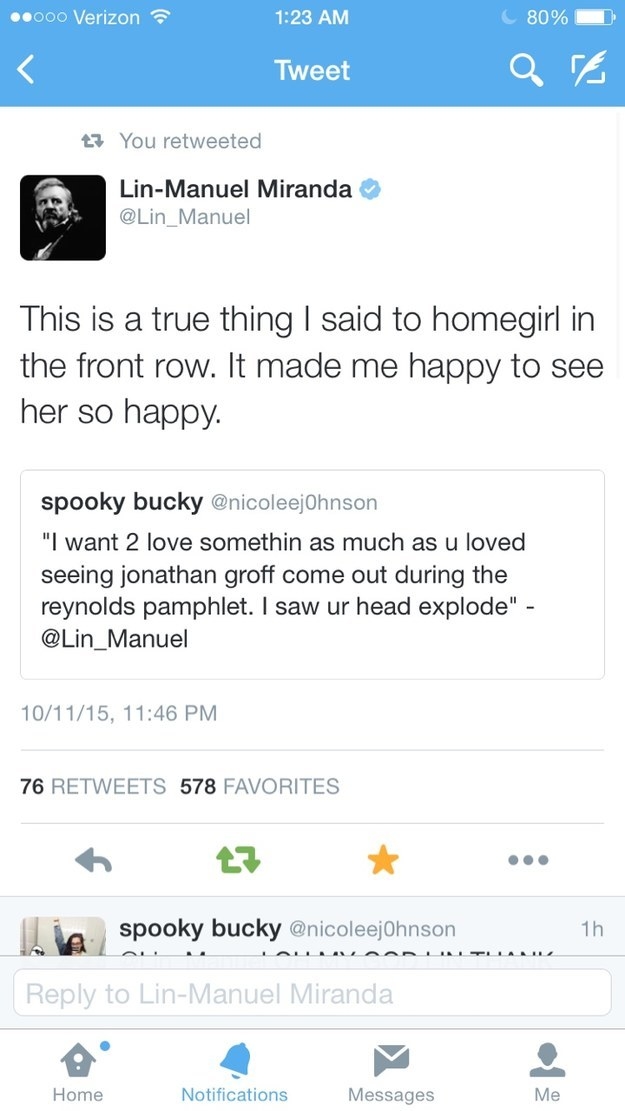 6.
Mandy Moore consoled a fan who was mourning the loss of her stepdad:
7.
Spencer Pratt lifted a fan's spirits after she was hospitalized: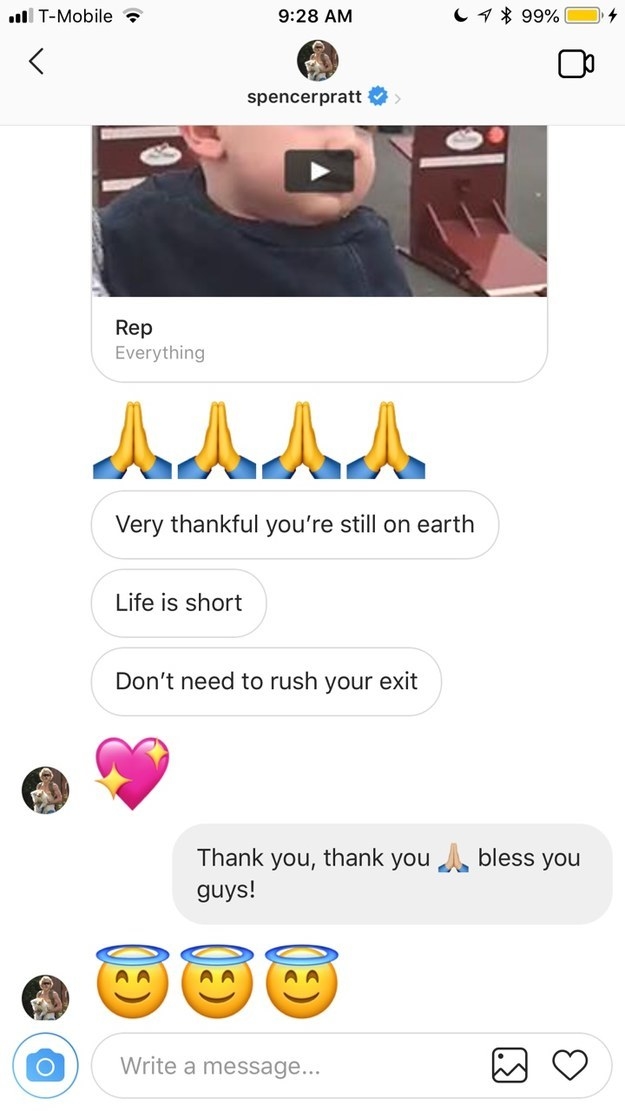 8.
Andy Roddick sadly burst this fan's bubble: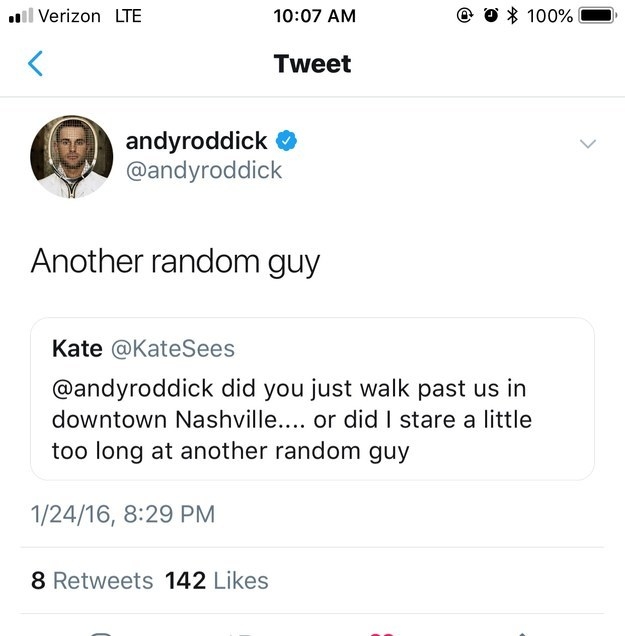 9.
Sophie Turner helped a fan's Game of Thrones tweet blow up: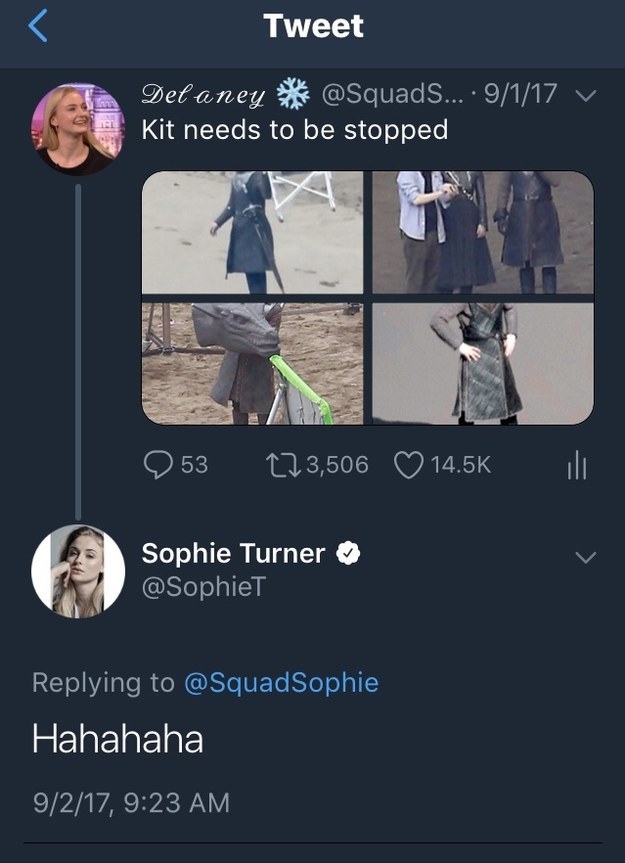 10.
The L Word star Rachel Shelley looked JUST like the actress who played Helena: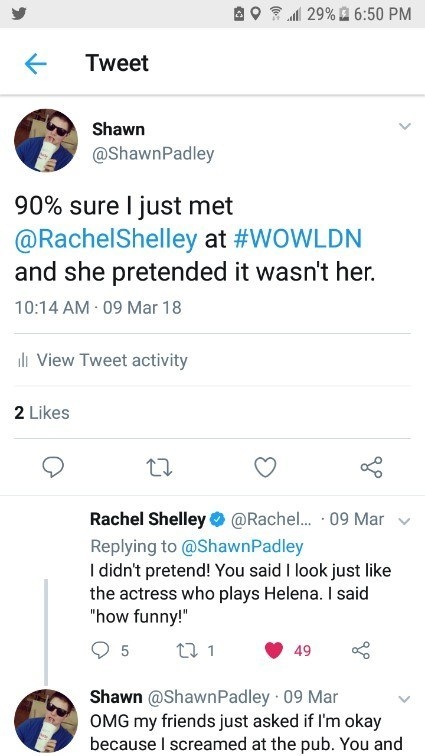 11.
Hilarie Burton had this pure AF interaction with a fan: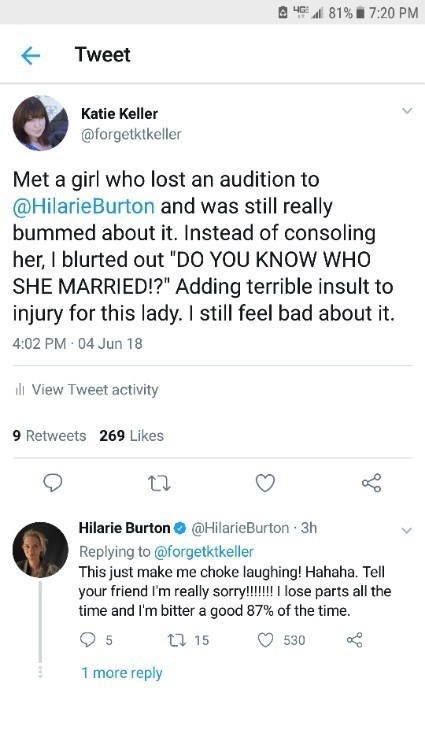 12.
RuPaul's Drag Race star Katya Zamolodchikova returned to Twitter and made a fan's day: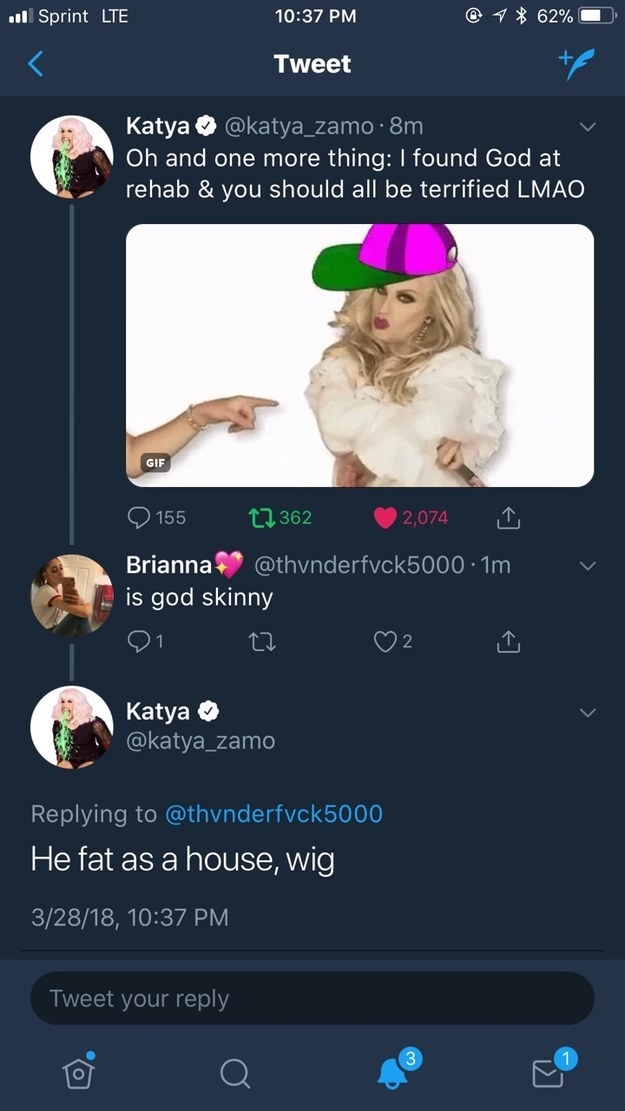 13.
Milla Jovovich made an elementary school teacher's dream come true: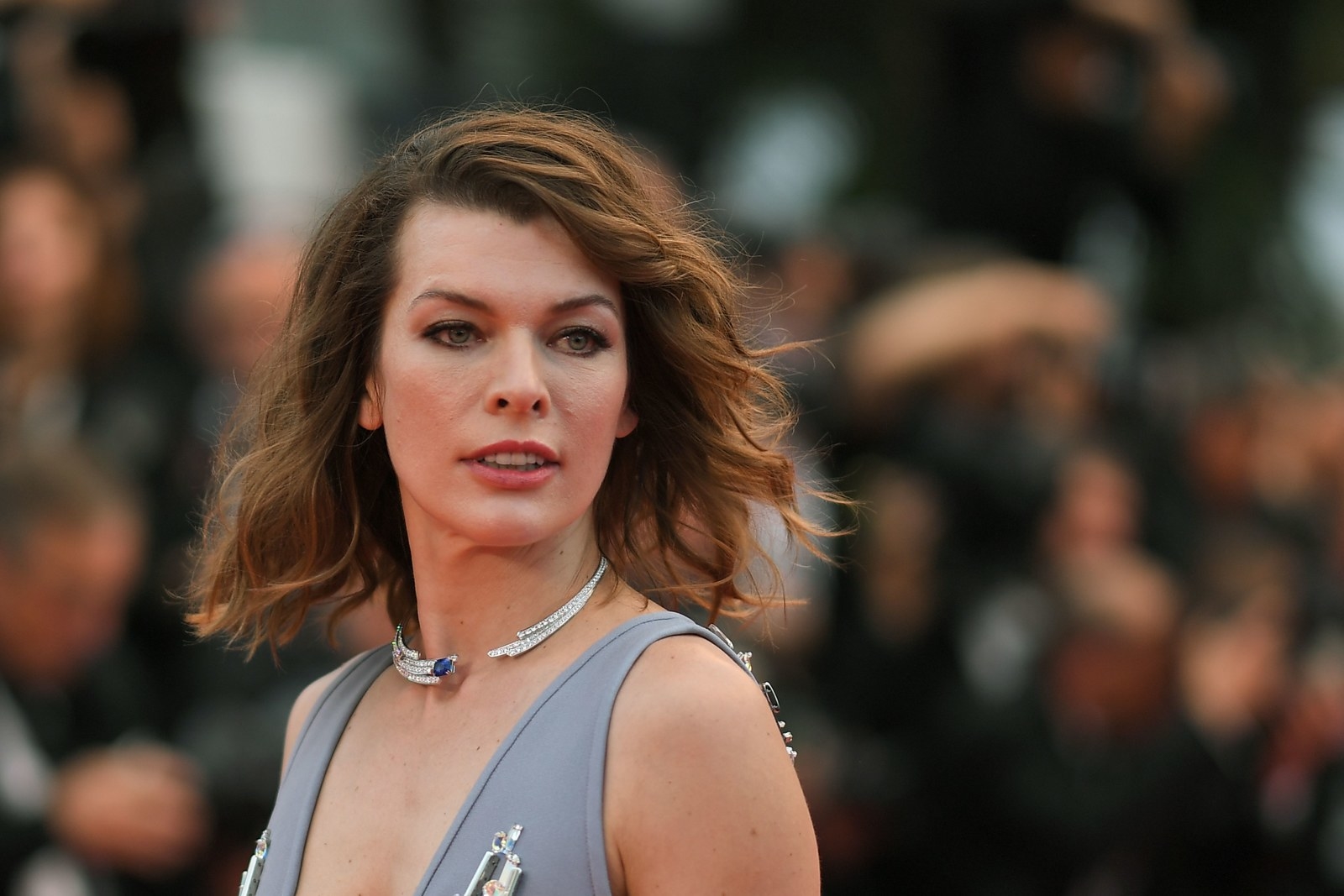 14.
Rihanna explained why she got rid of her pixie cut to a fan: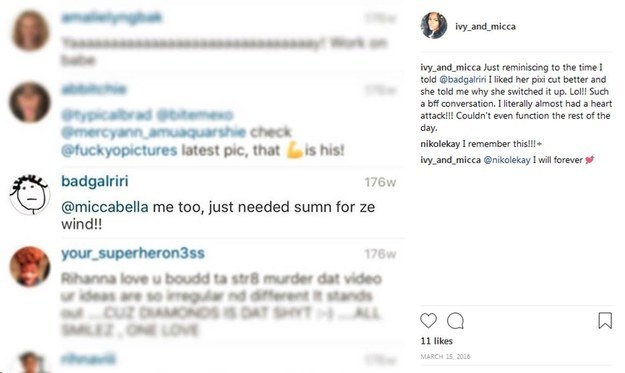 15.
Michael Bolton proved this fan's point about his social media game being great: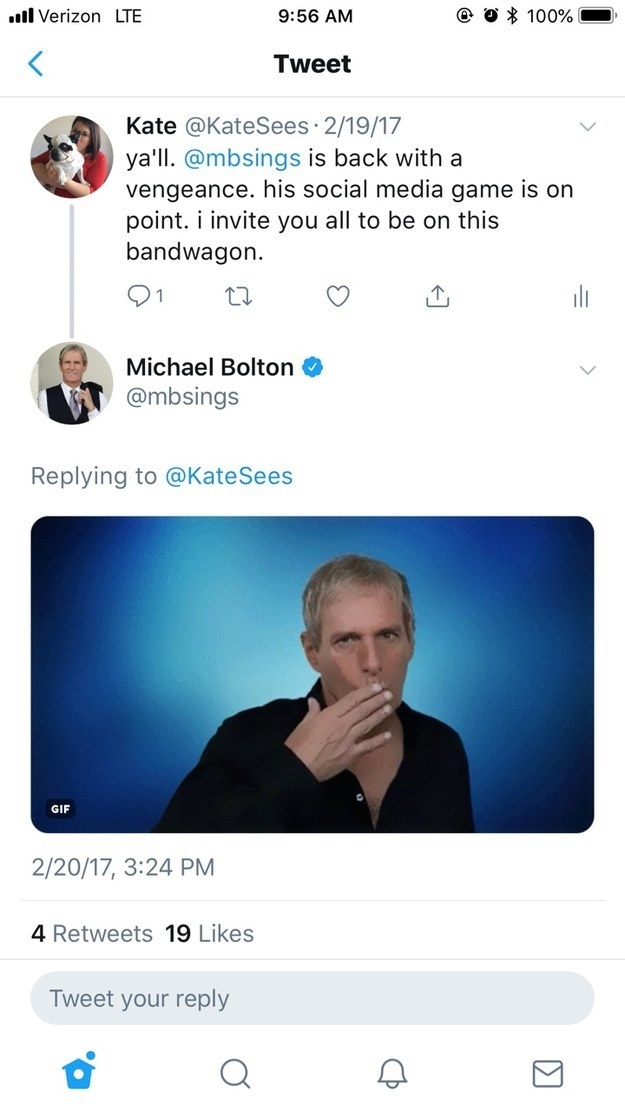 16.
Grey's Anatomy star Kevin McKidd found out the show won a People's Choice Award from a fan: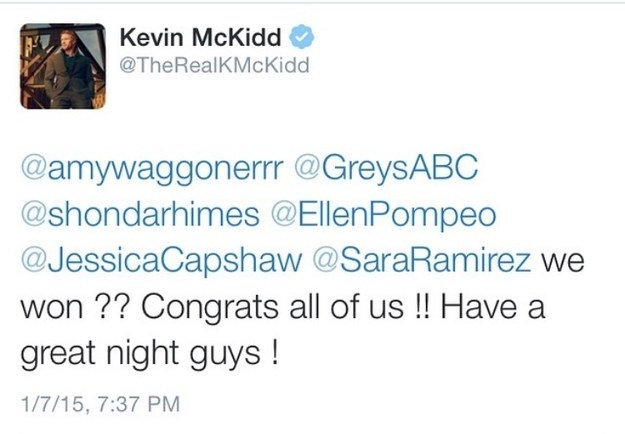 17.
This American Life host Ira Glass hilariously responded to this fan's tweet: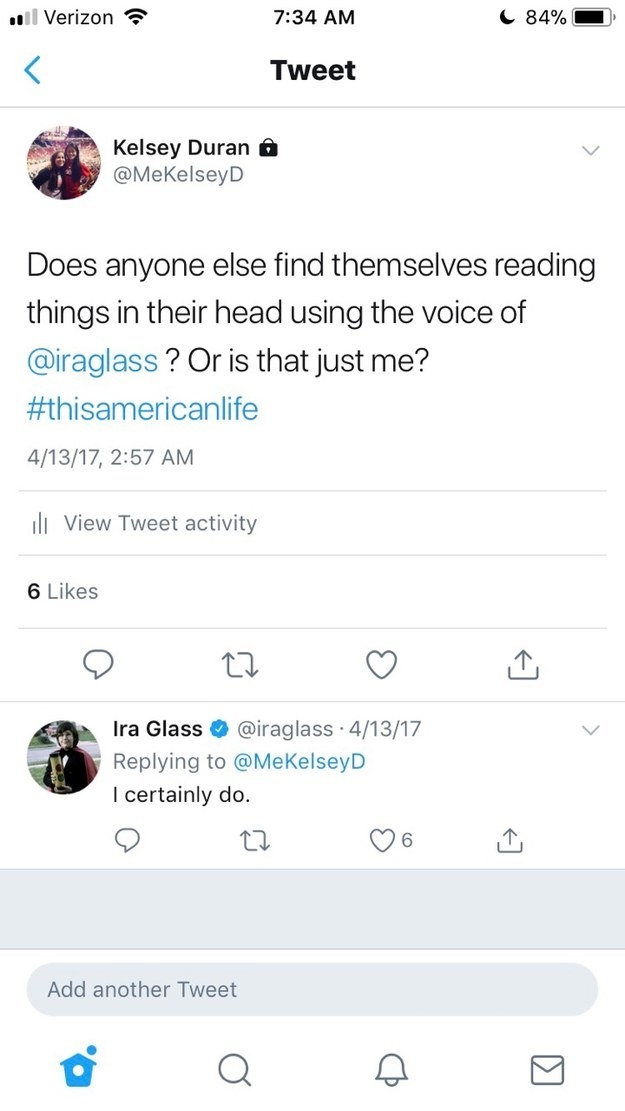 18.
Brad Goreski thanked a loyal follower: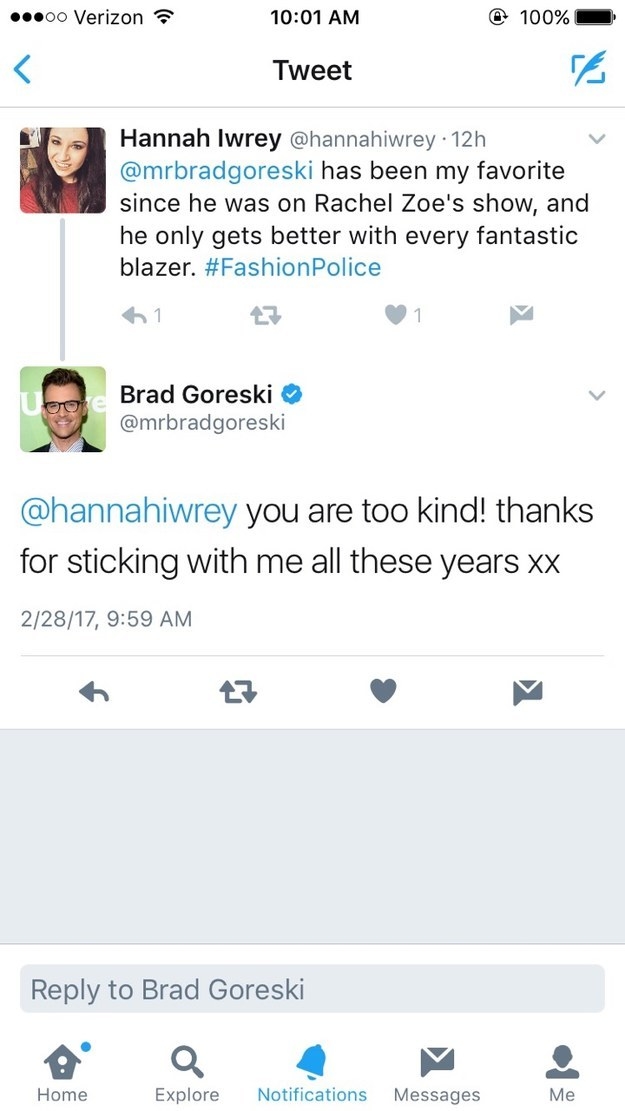 19.
Robin Roberts revealed that she's always confused for other Robins: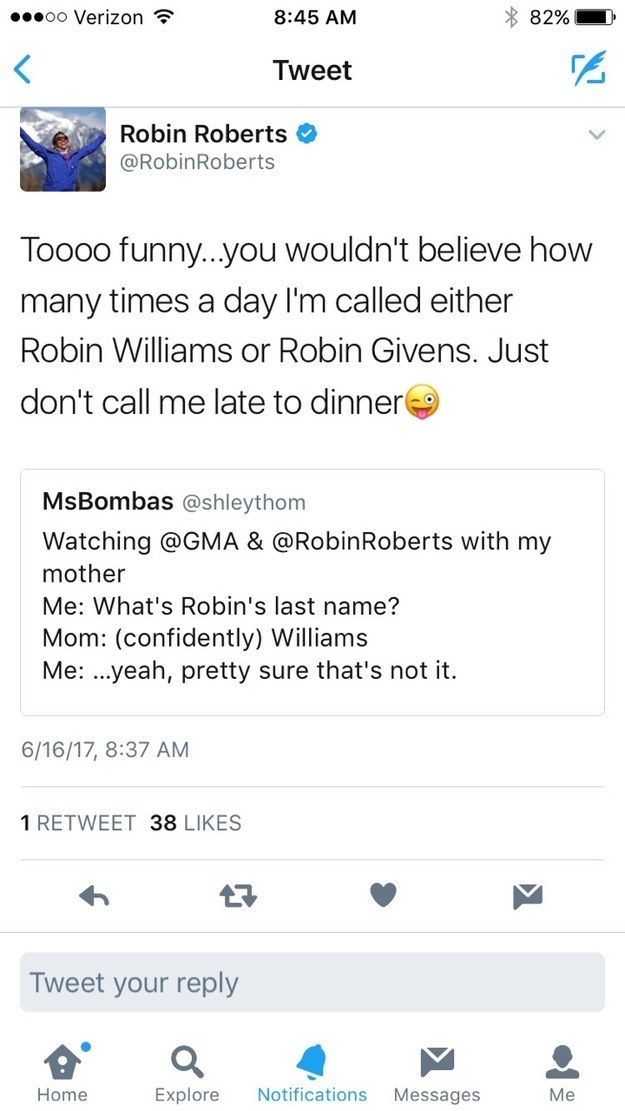 20.
New Kids On The Block singer Joey McIntyre forgot one of his own songs: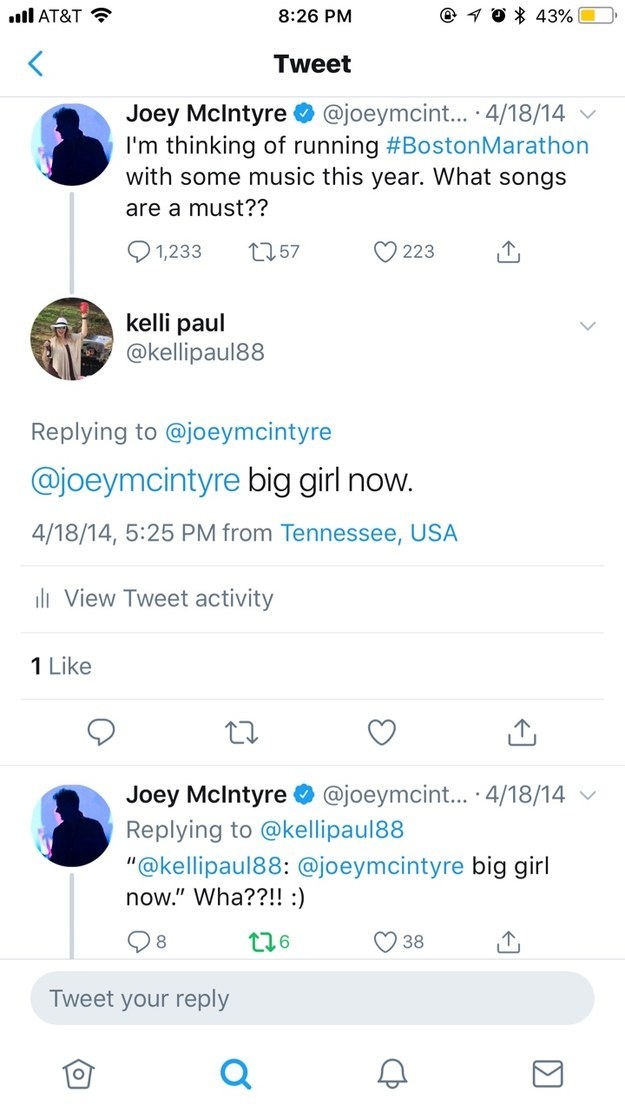 21.
And finally, Cher wasn't very impressed with how long a fan had loved her: