1.
When Lili revealed her A+ skills at telling the Sprouse twins apart: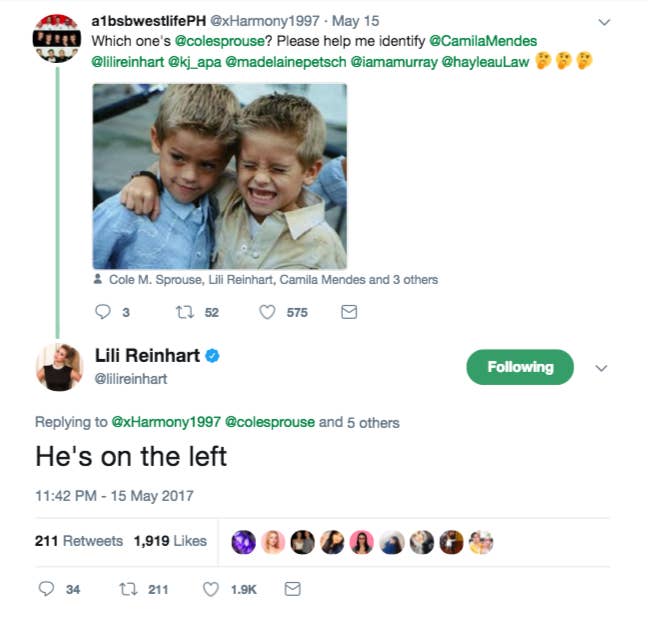 2.
When Cole aired his social media grievances:
3.
When Lili shared a very helpful article with Cole:
4.
When Cole took this selfie from Lili's phone:
5.
When Lili called Cole a daddy-wannabe...
6.
...and then they bantered some more:
7.
When Lili had the perfect comeback to Cole's trolling:
8.
When Lili had some questions about this quiz:
9.
When Cole felt left out:
10.
When Lili had the perfect GIF to summarize Coachella with Cole:
11.
When Lili was casually watching Cole on Friends:
12.
When Lili ended this caption with "Also Cole."
13.
When Cole took this stunning photo of Lili:
14.
When she posted this...
15.
...and he responded with this:
16.
When Cole and Dylan protected Lili from the sun:
17.
When Cole stole Lili's makeup:
18.
When Lili judged Cole's emoji choices: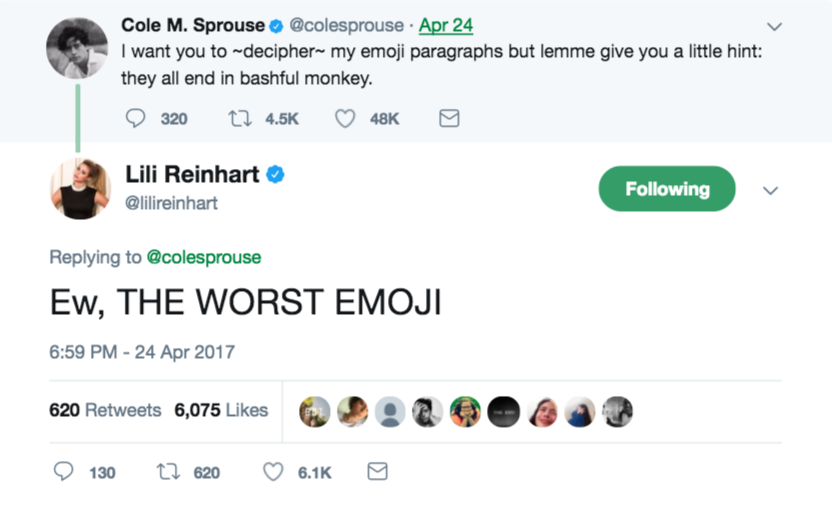 19.
And, finally, when Lili got serious for a second and posted this super-sweet birthday tribute to Cole: