1.
Kanye West texted Kim Kardashian with a reminder that her dreams have come true...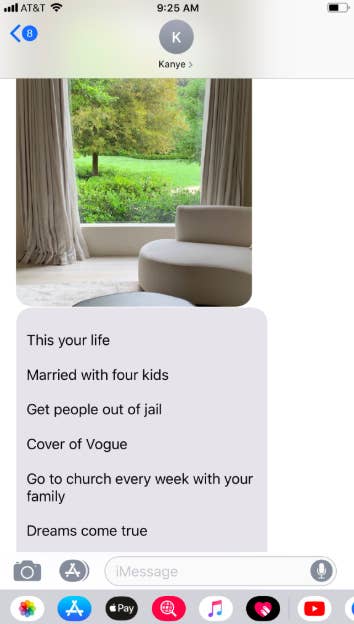 2.
...and also sent this similarly structured text on Mother's Day: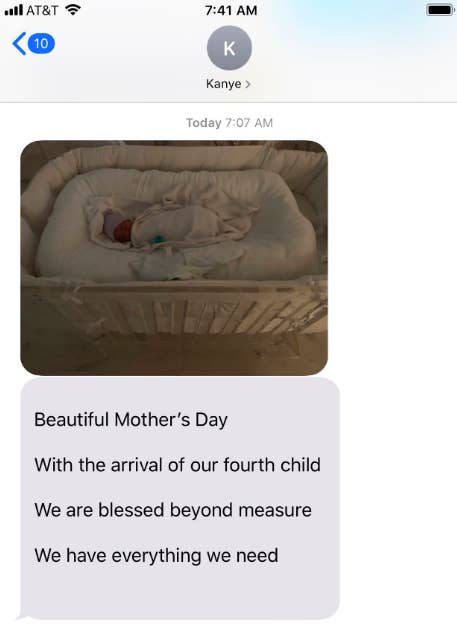 3.
Jennifer Lawrence aggressively texted Amy Schumer about The Handmaid's Tale: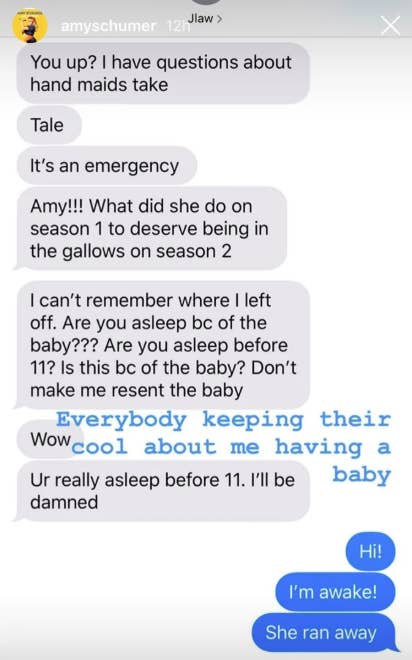 4.
Zendaya sent her former Disney co-star, Bella Thorne, words of encouragement after a hacker threatened to leak her nude photos: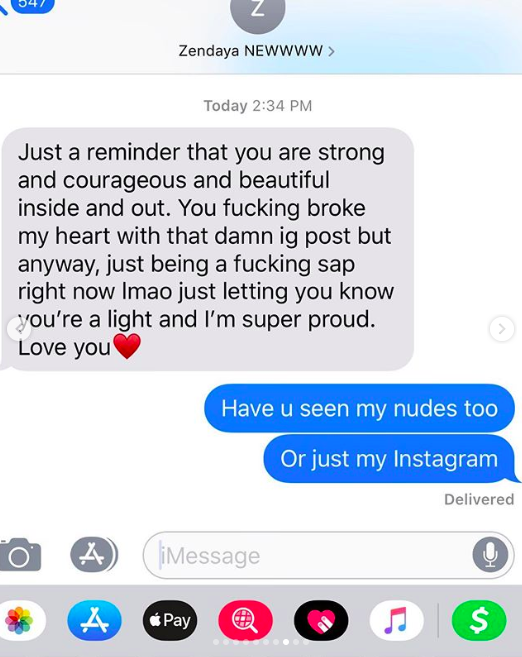 5.
Dylan Sprouse didn't know what to make of his brother Cole's gift: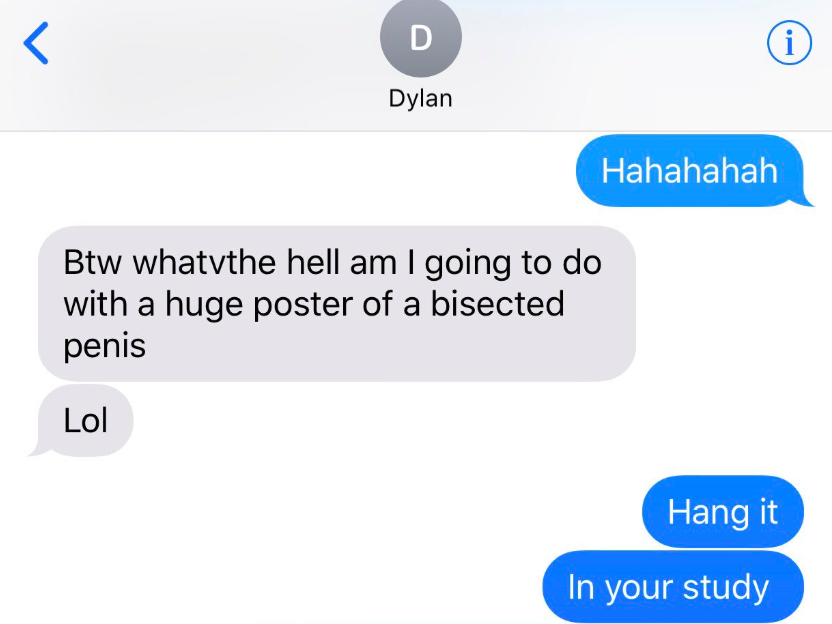 6.
Gwyneth Paltrow and her daughter, Apple, poked fun at the time Gwyneth got heat for posting a photo of Apple: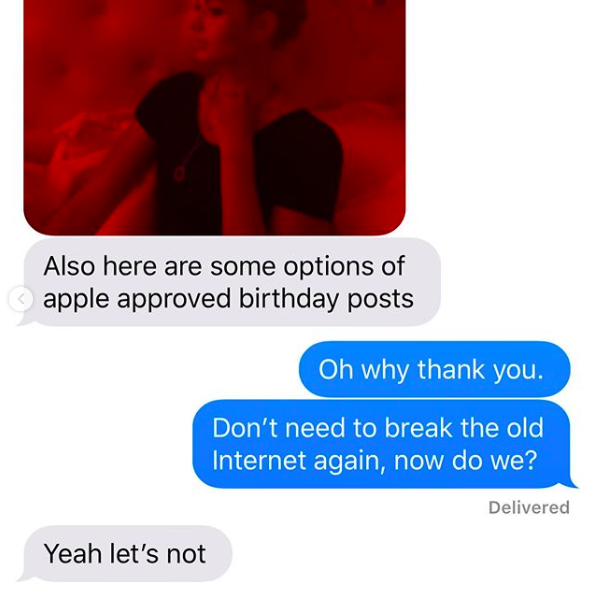 7.
Diplo realized that Travis Scott was ghosting him:
8.
Kate Beckinsale and her daughter, Lily, had a hilarious exchange about Haribo gummies:
9.
Beanie Feldstein got the support she needed from a friend:
10.
Noah Centineo cutely texted his mom on his birthday:
11.
Madelaine Petsch went ~ old school ~ and called instead of texted her mom...36 times!!!
12.
Kevin Jonas shared the joys of fatherhood:
13.
Serena Williams proved she ALWAYS thinks like the GOAT she is:
15.
Ariana Grande's friend Courtney heard "thank u, next" through her apartment walls:
16.
Finneas graciously replied to a fan about how he records his sister Billie Eilish's music: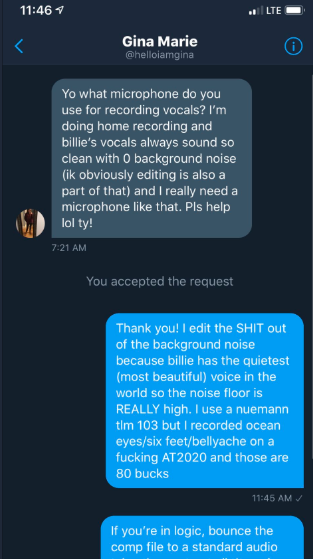 17.
And Anna Kendrick's brother made ball jokes during the Super Bowl: