1.
Meryl Streep kissing Cher on the cheek!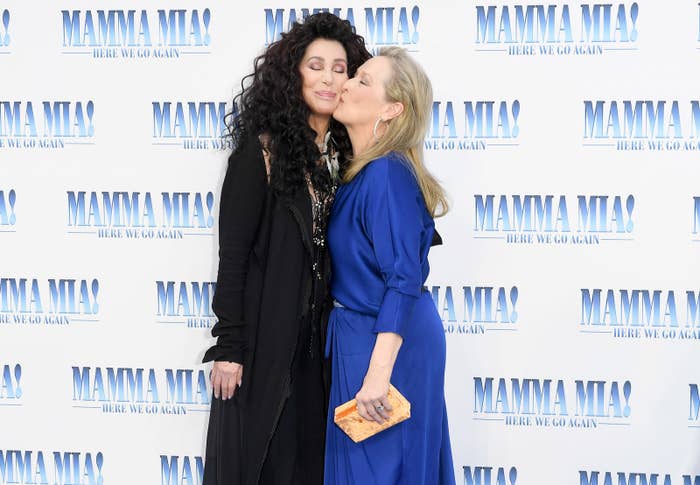 2.
Meryl Streep kissing Cher ON THE LIPS!!!!!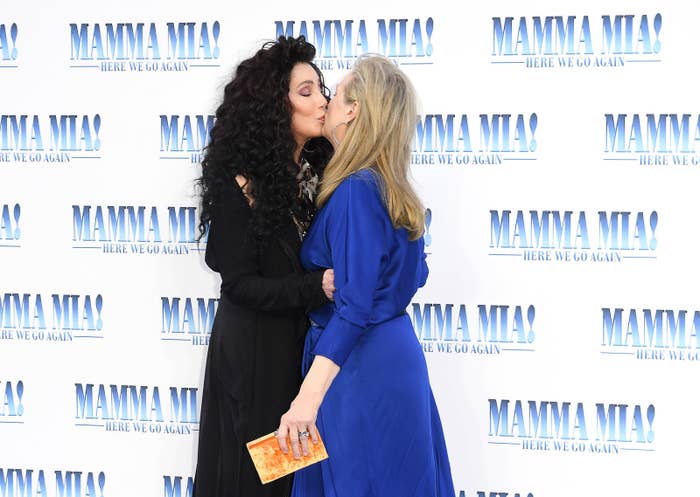 3.
Amanda Seyfried getting her hair touched up by Meryl Streep while Lily James looks on in admiration: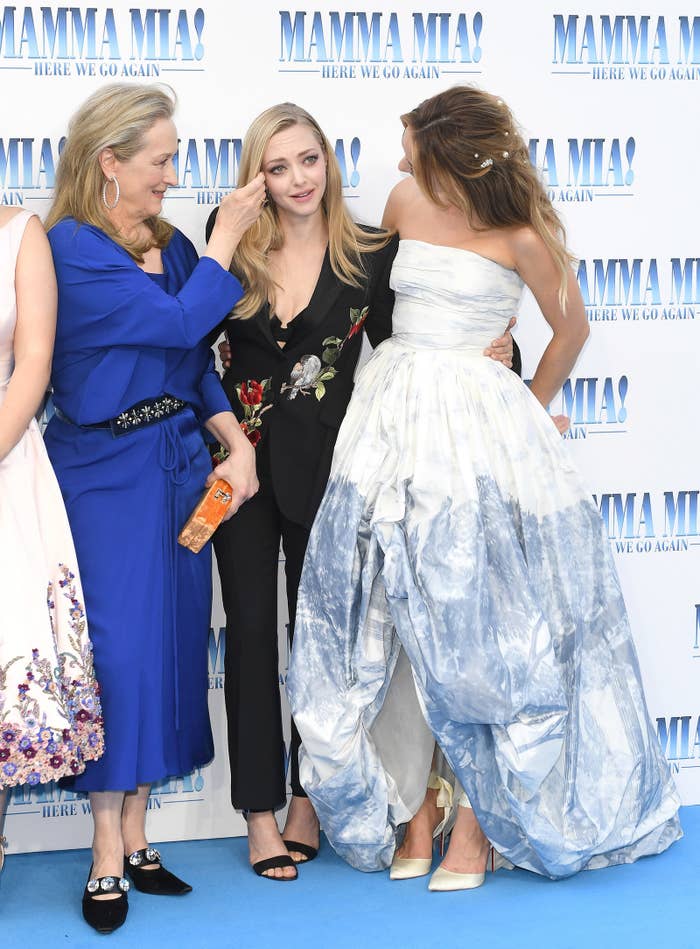 4.
The whole female cast posing for a pic, but Amanda Seyfried and Lily James are having way too much fun being besties! (Going to call them Amandlily for the remainder of this post!)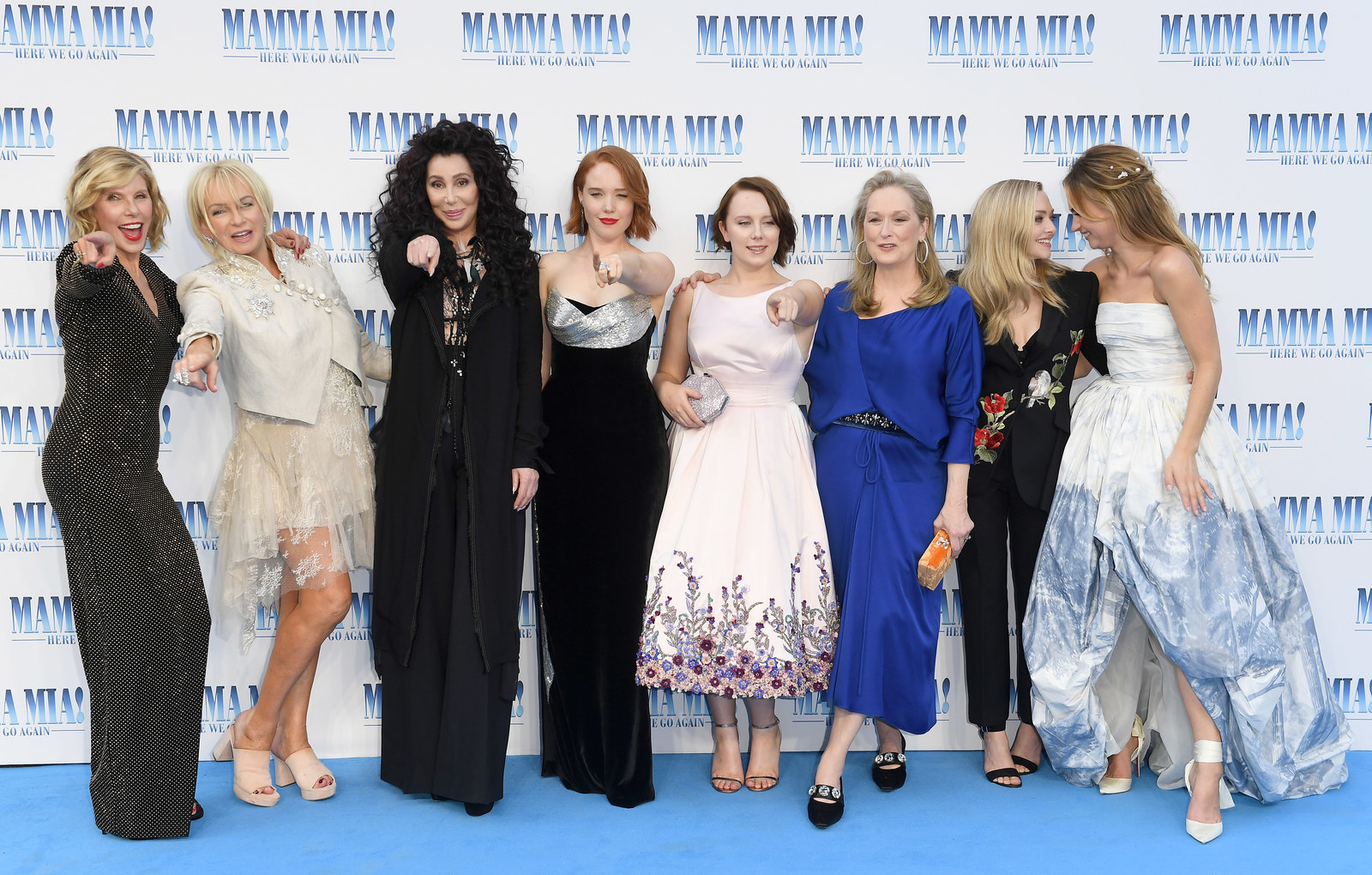 5.
Amandlily hugging!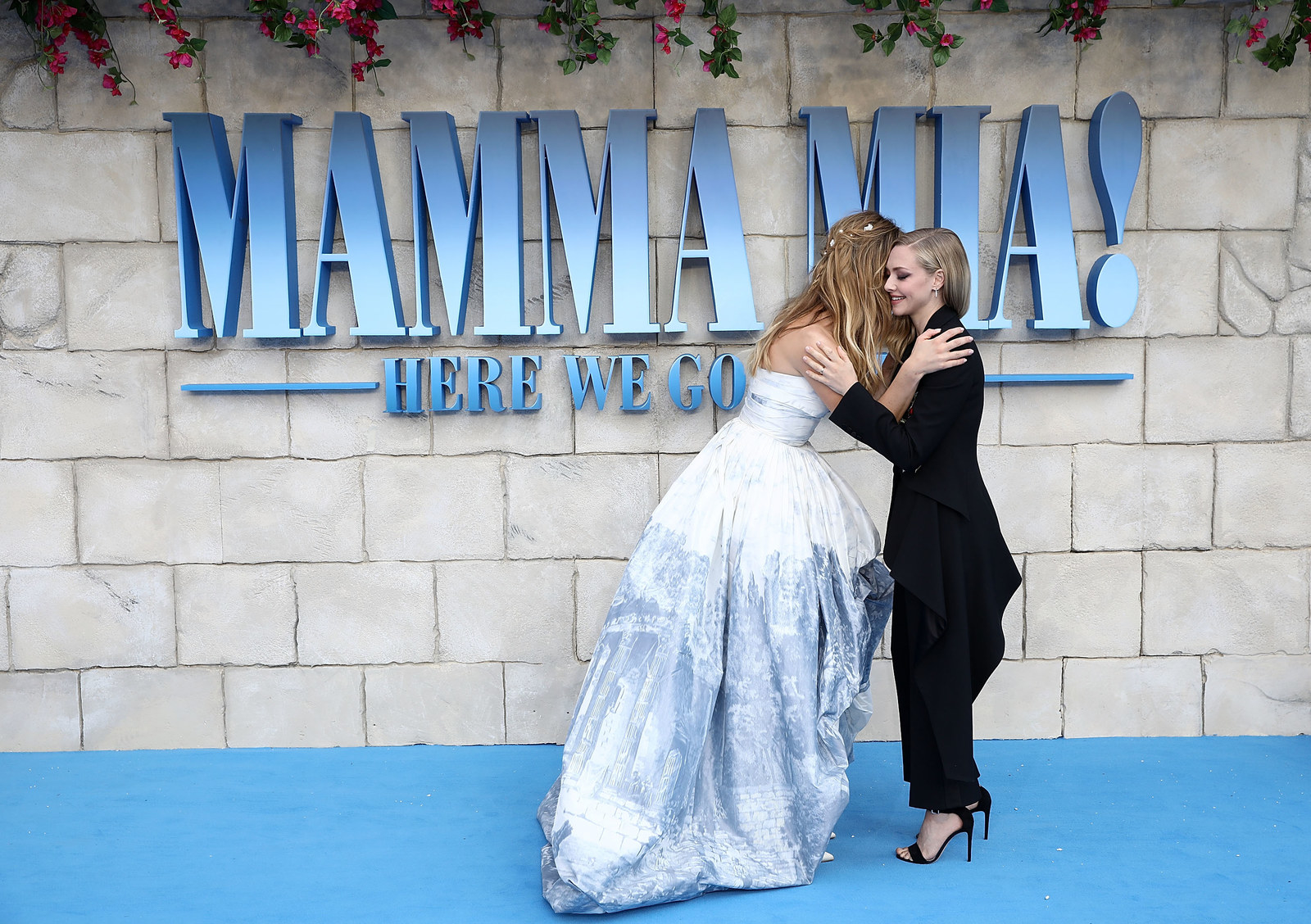 6.
Amandlily laughing!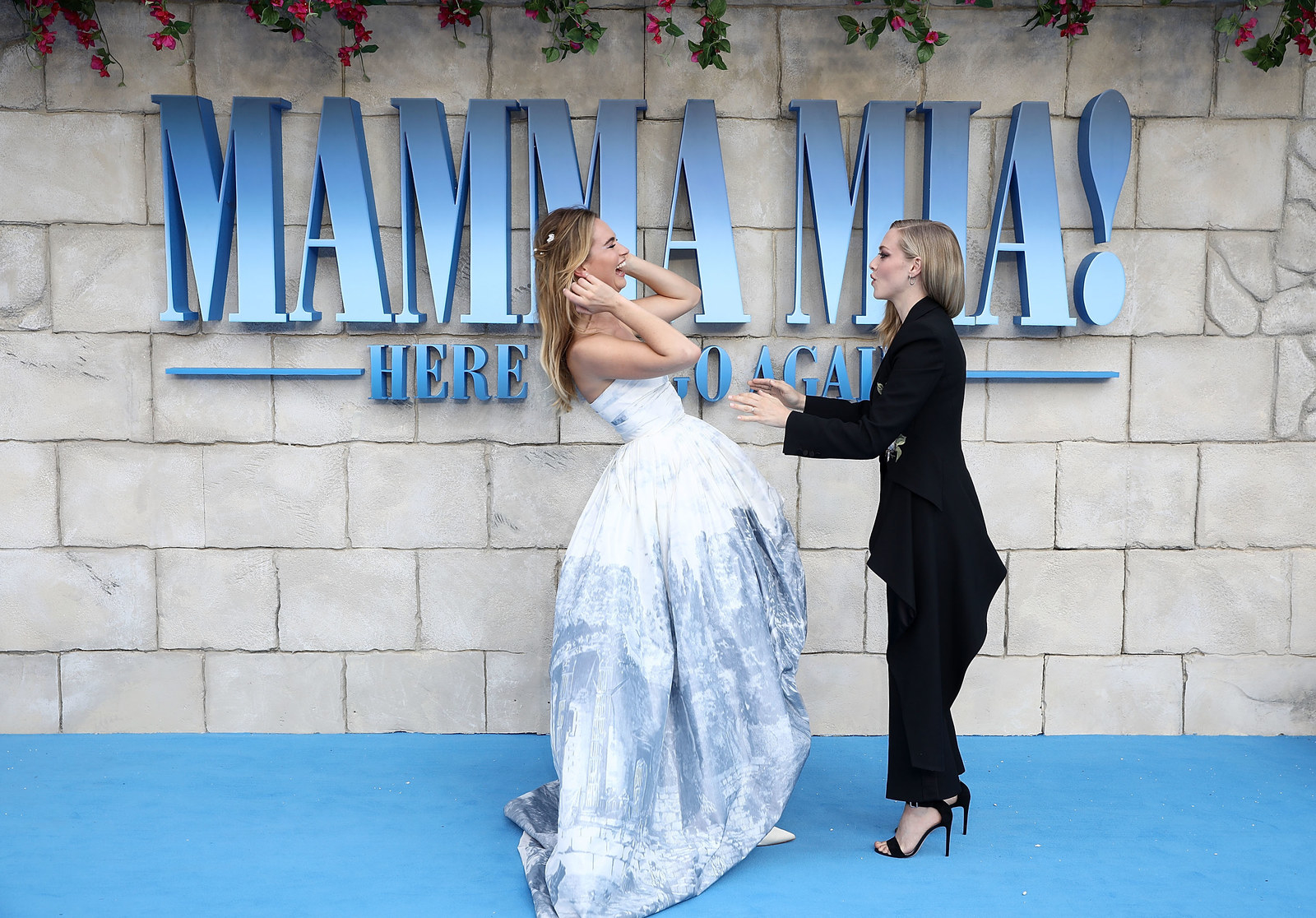 7.
Amandlily just staring into each other's eyes!!!!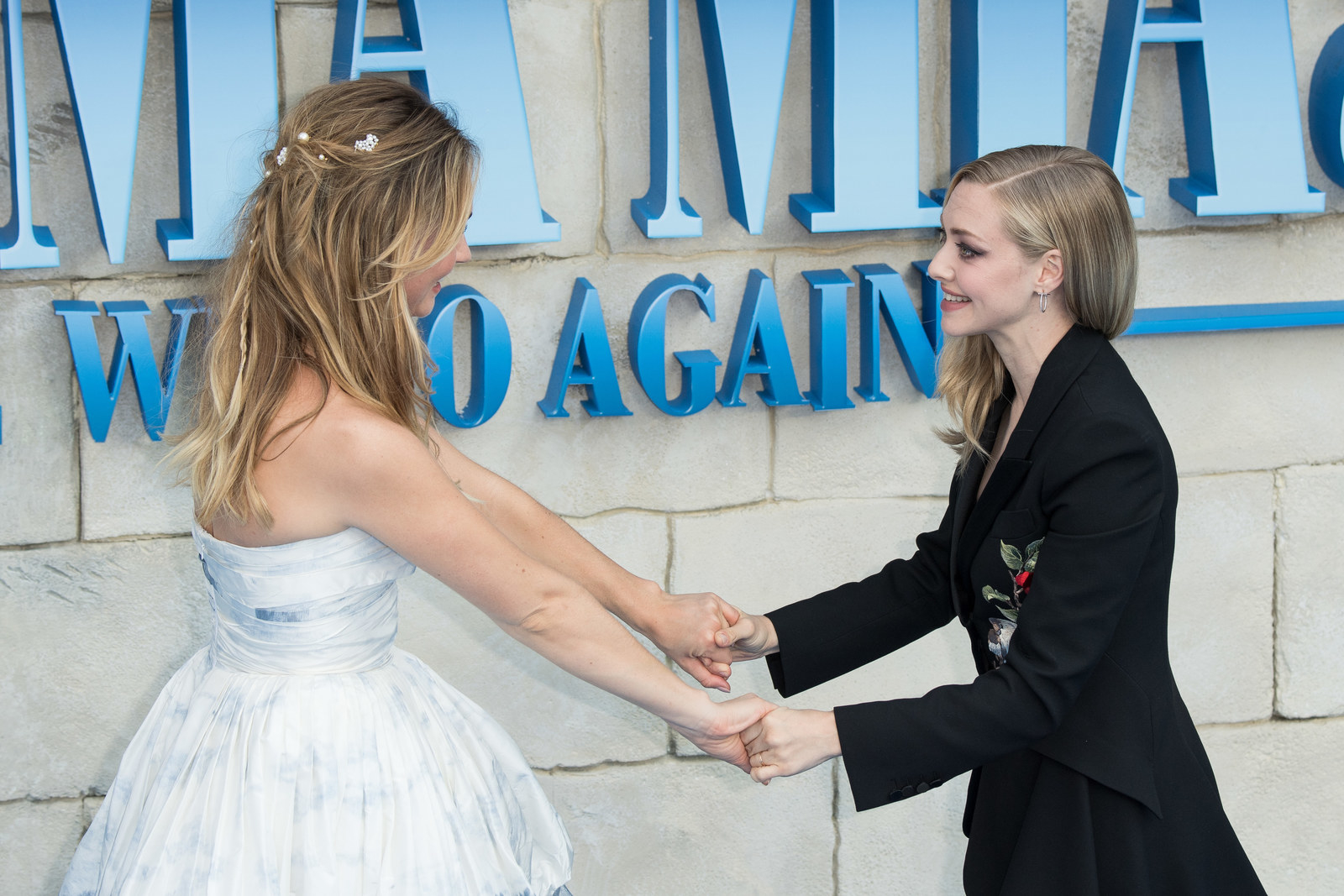 8.
Cher posing with Amandlily!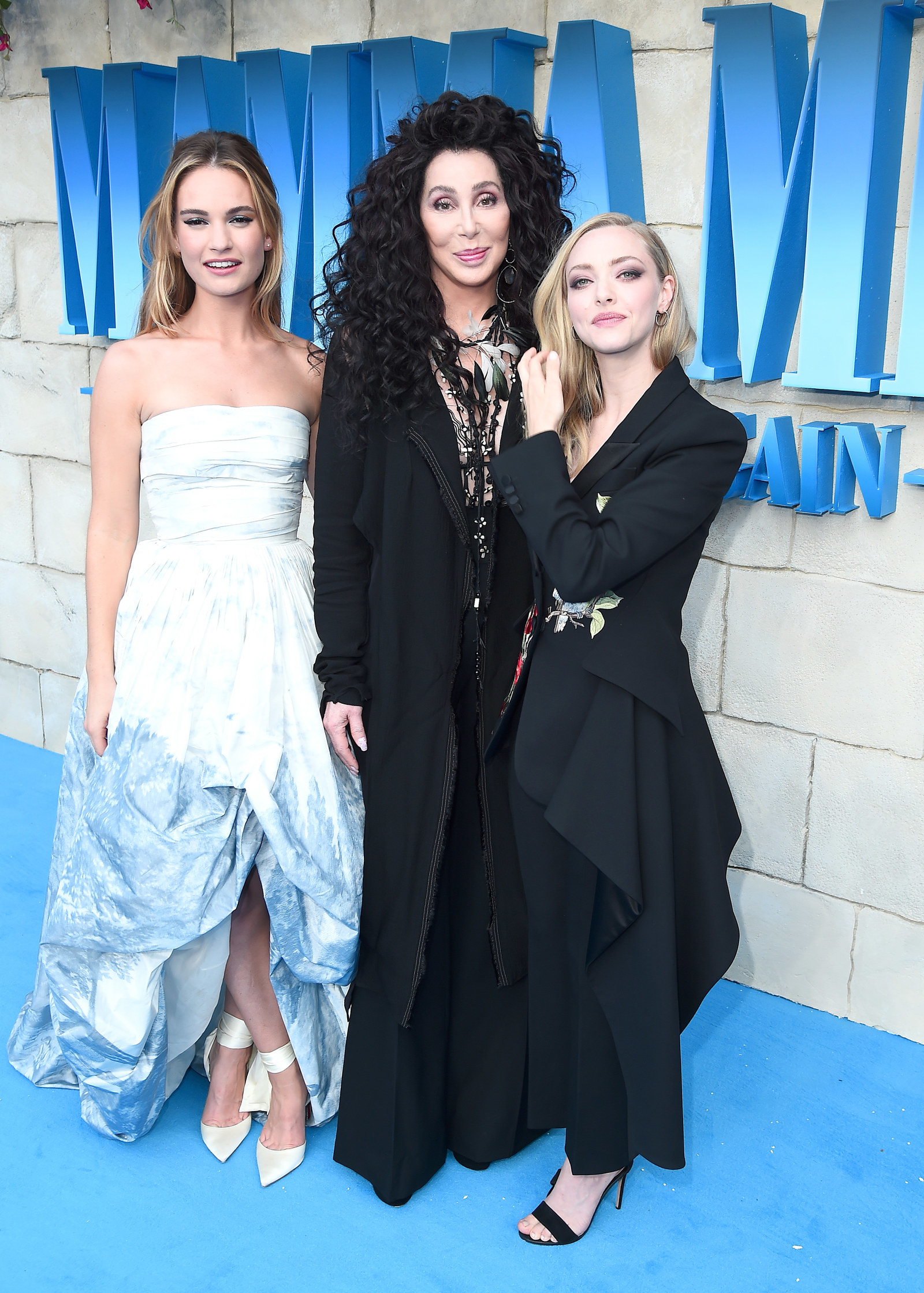 9.
Meryl doing something so funny!!!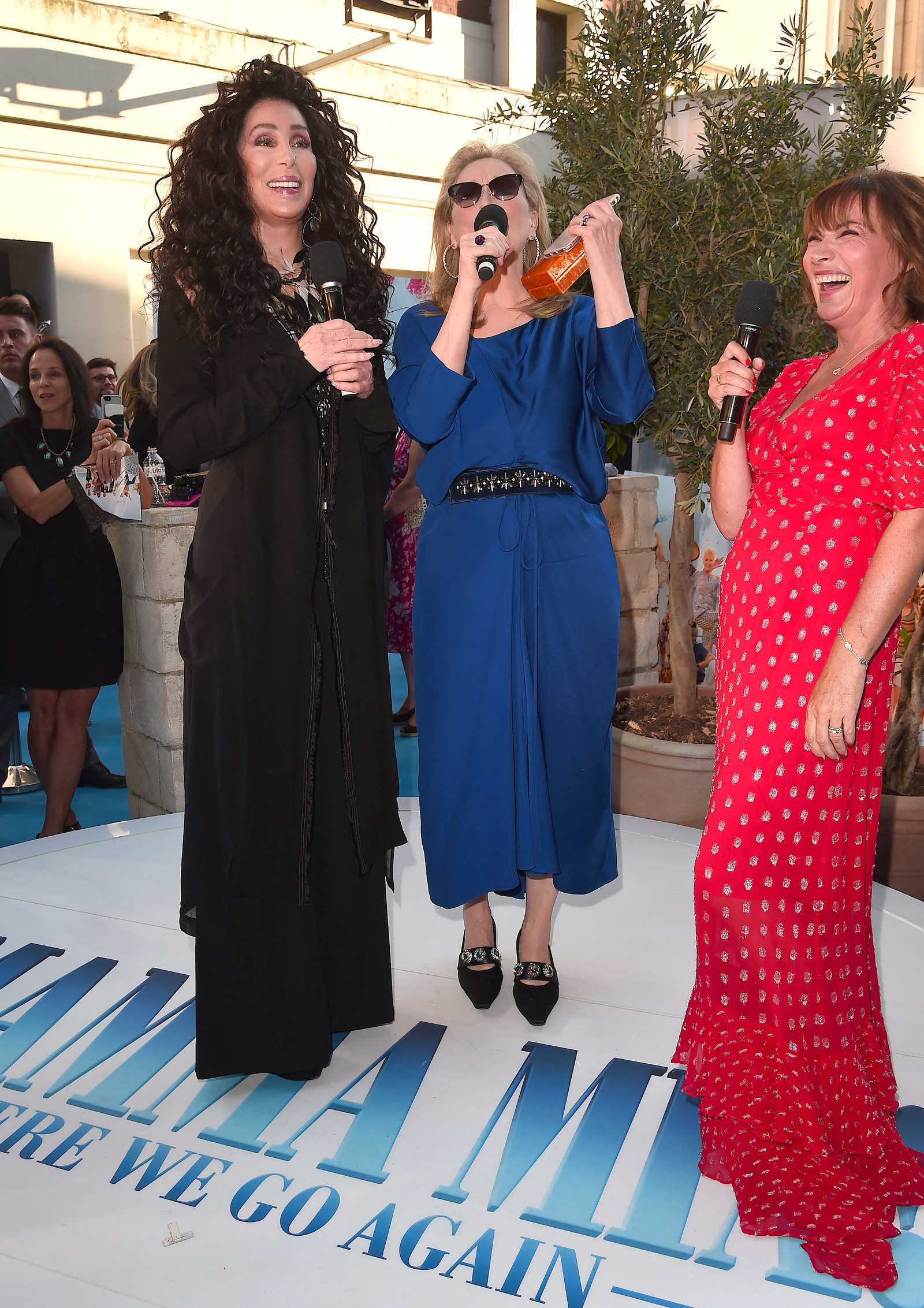 10.
Meryl waving!!!!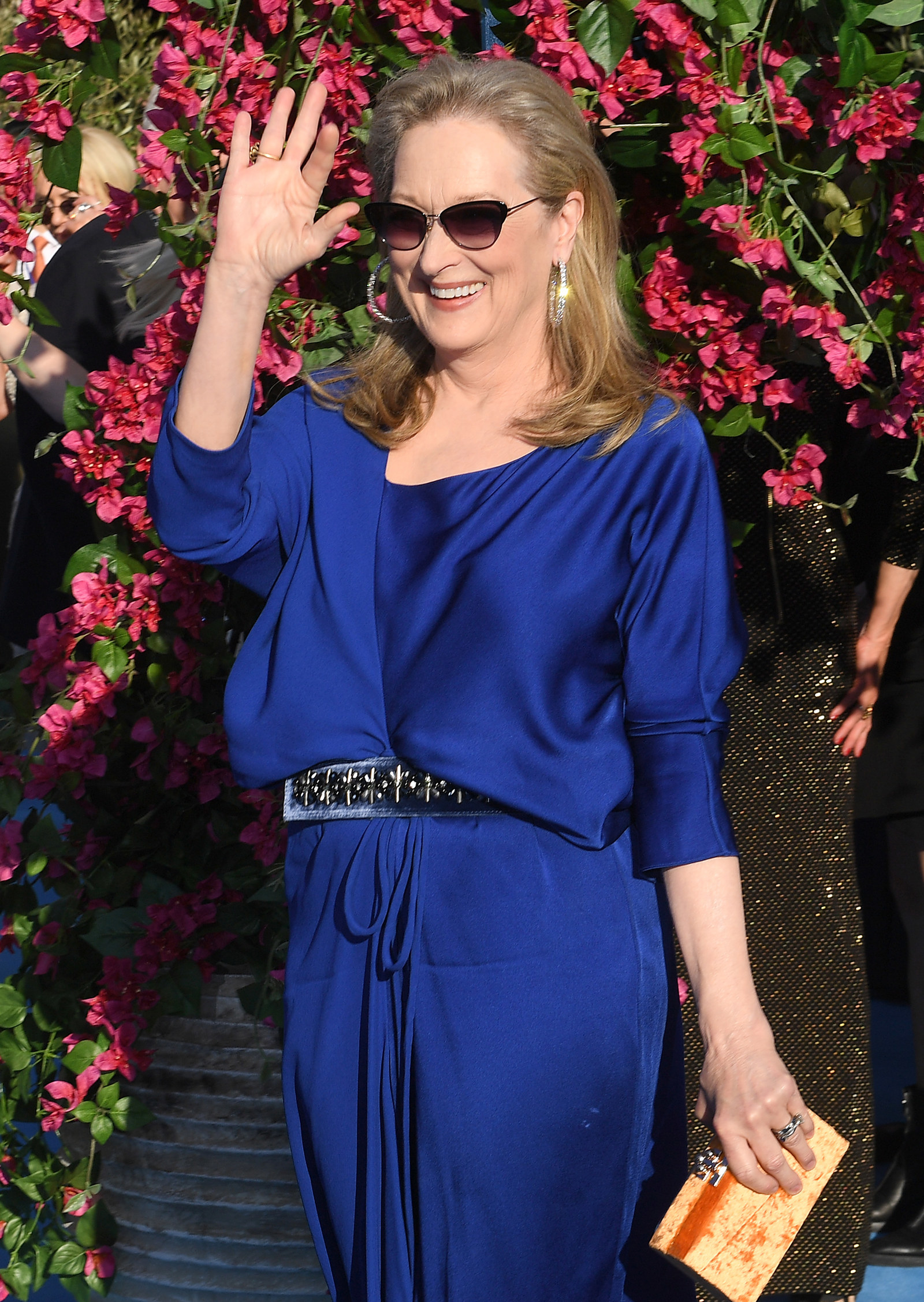 11.
Pierce Brosnan posing with Pierce Brosnan!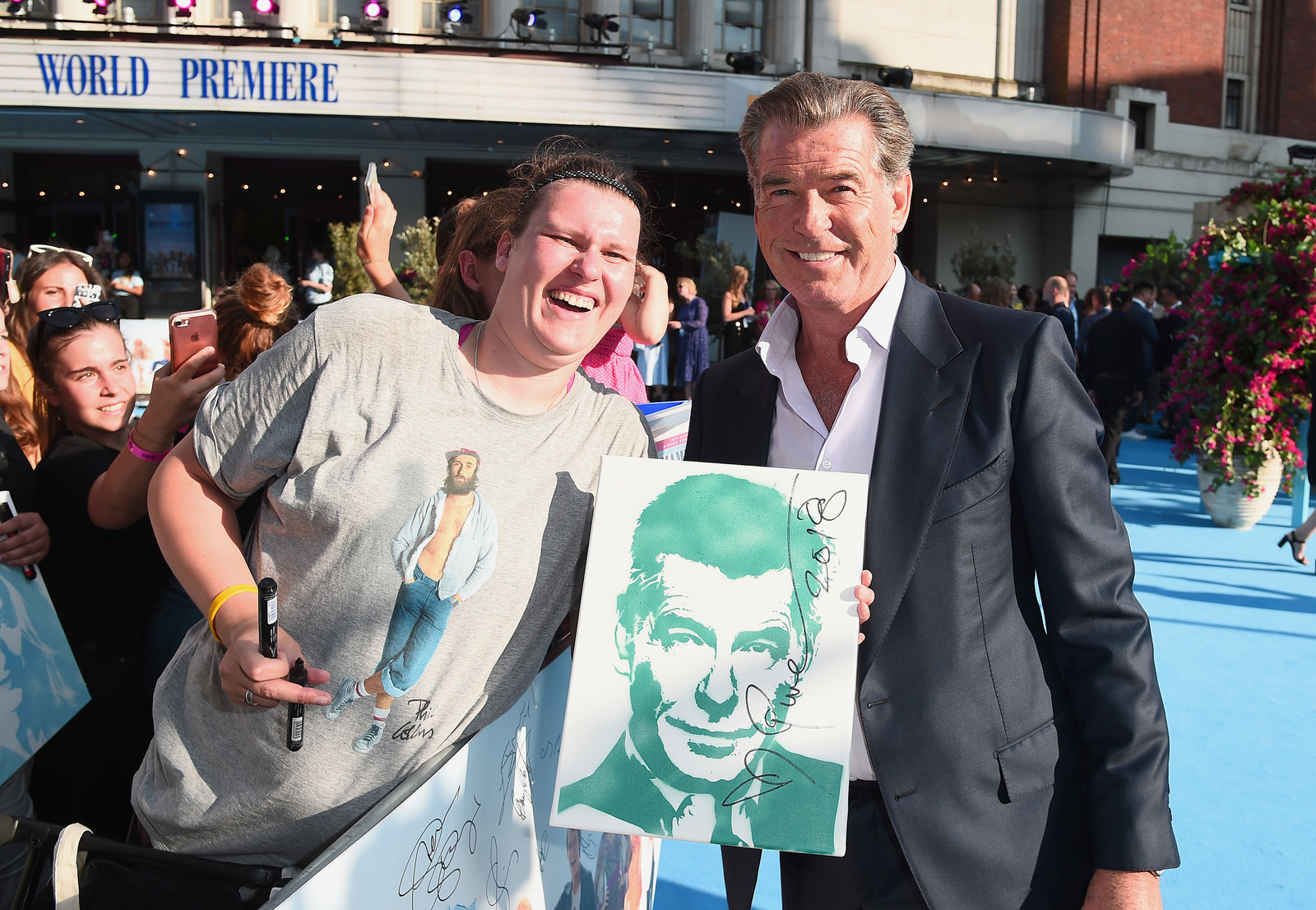 12.
Lily James serving a TRUE LOOK!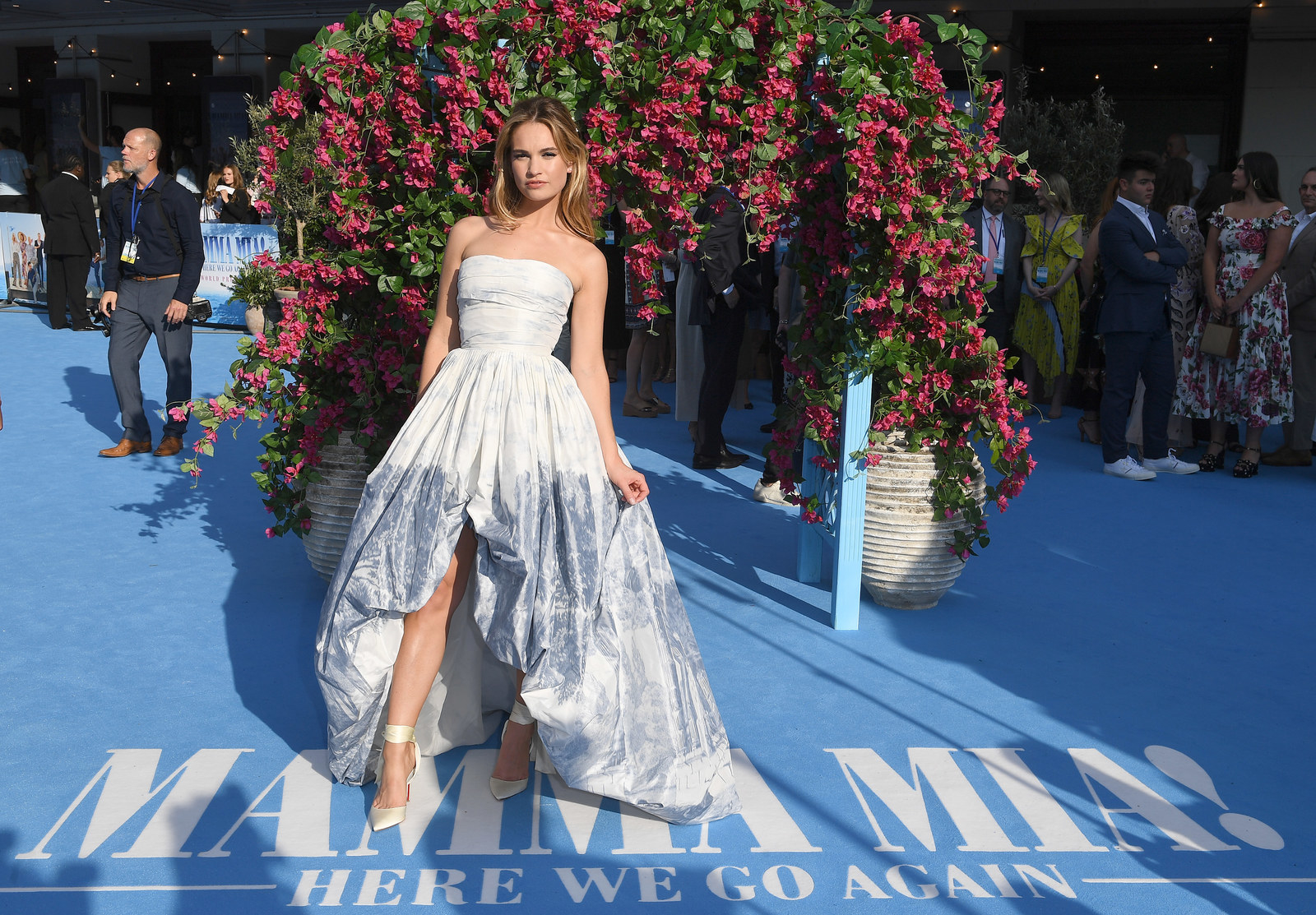 13.
Christine Baranski knowing full well that she is CHRISTINE BARANSKI and just pulling the ultimate CHRISTINE BARANSKI!!!!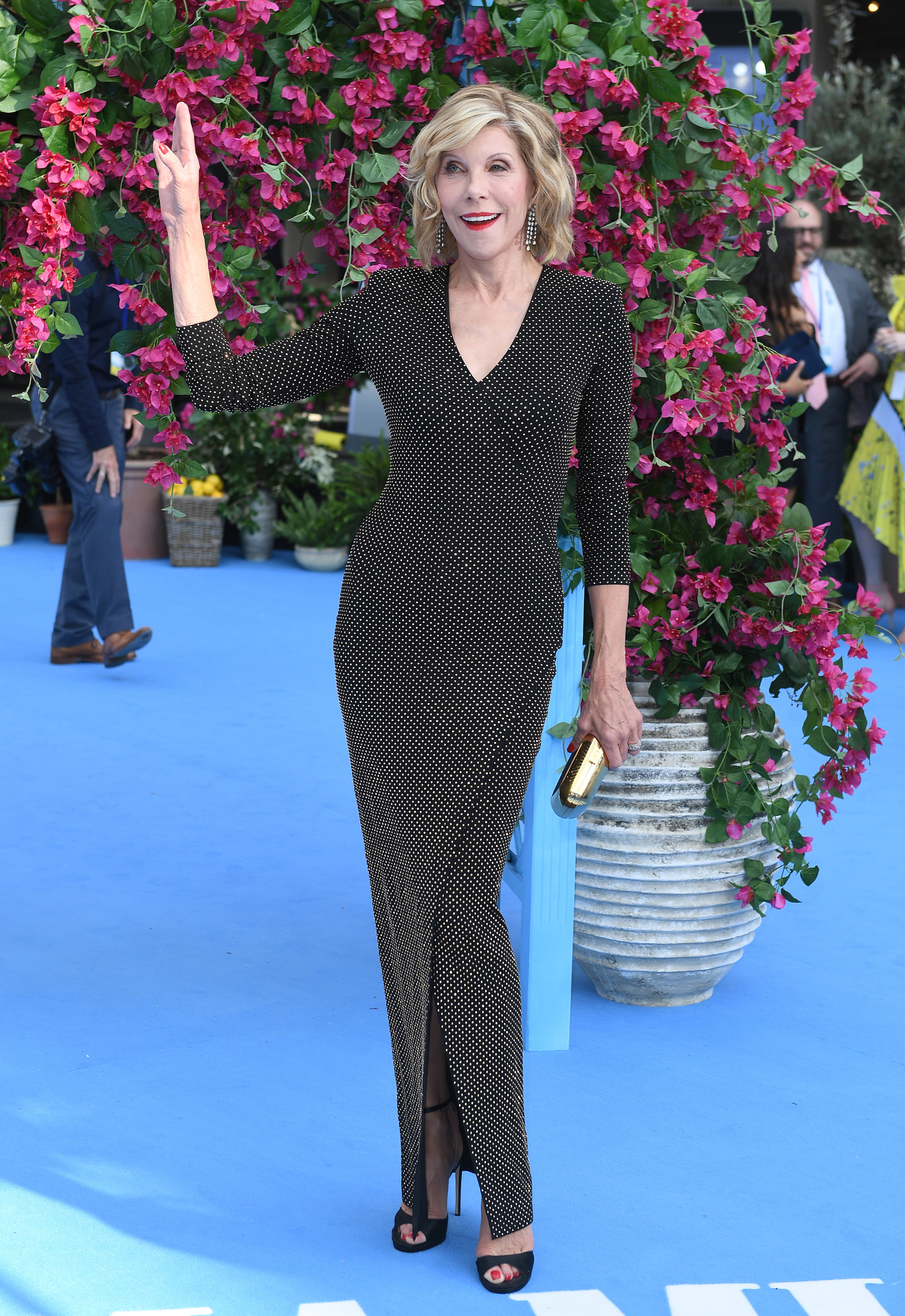 14.
Tom Hanks and Rita Wilson posing, but it's not random because — surprise! — they're executive producers on both Mamma Mia! films.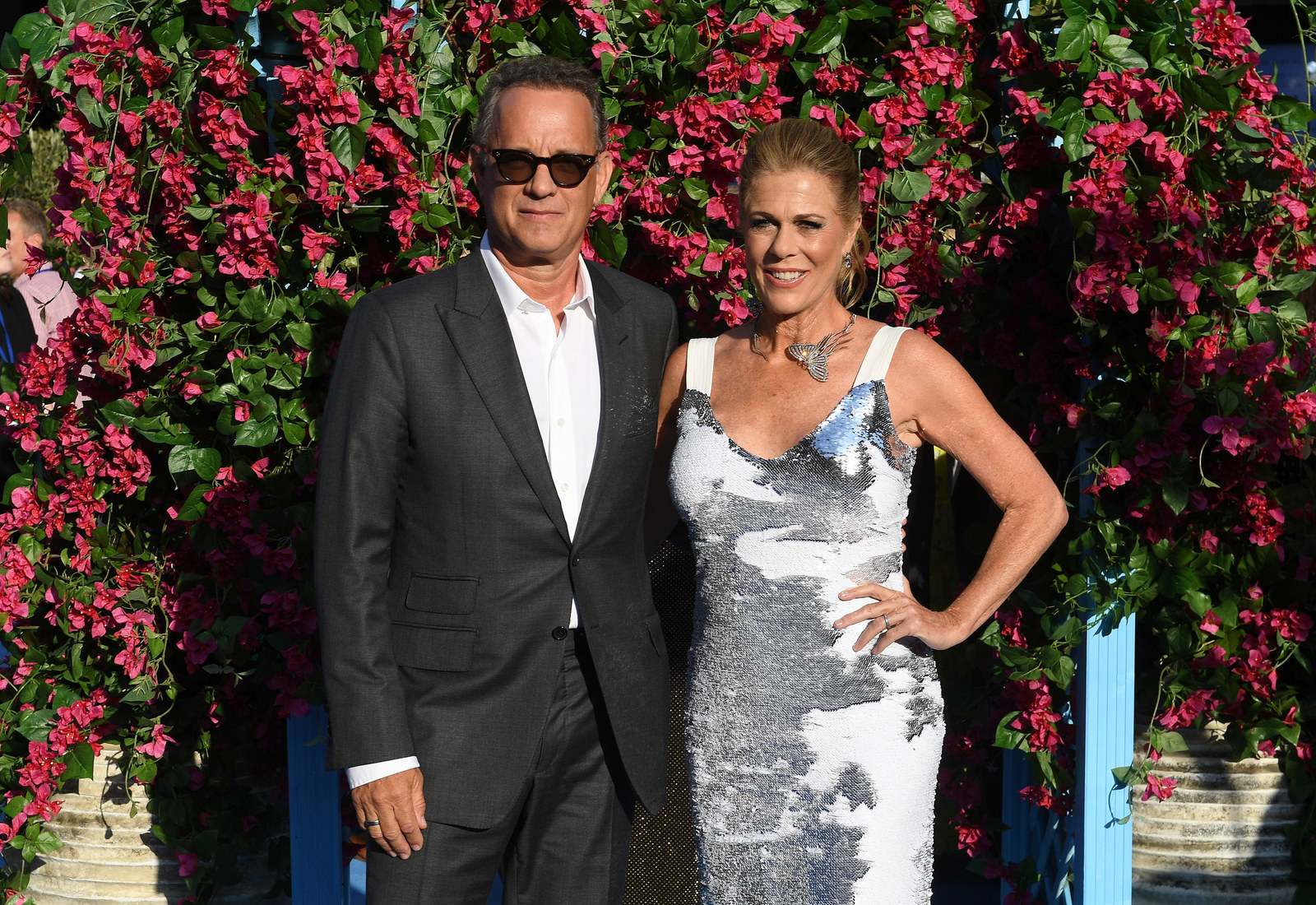 15.
CHER DOING THIS!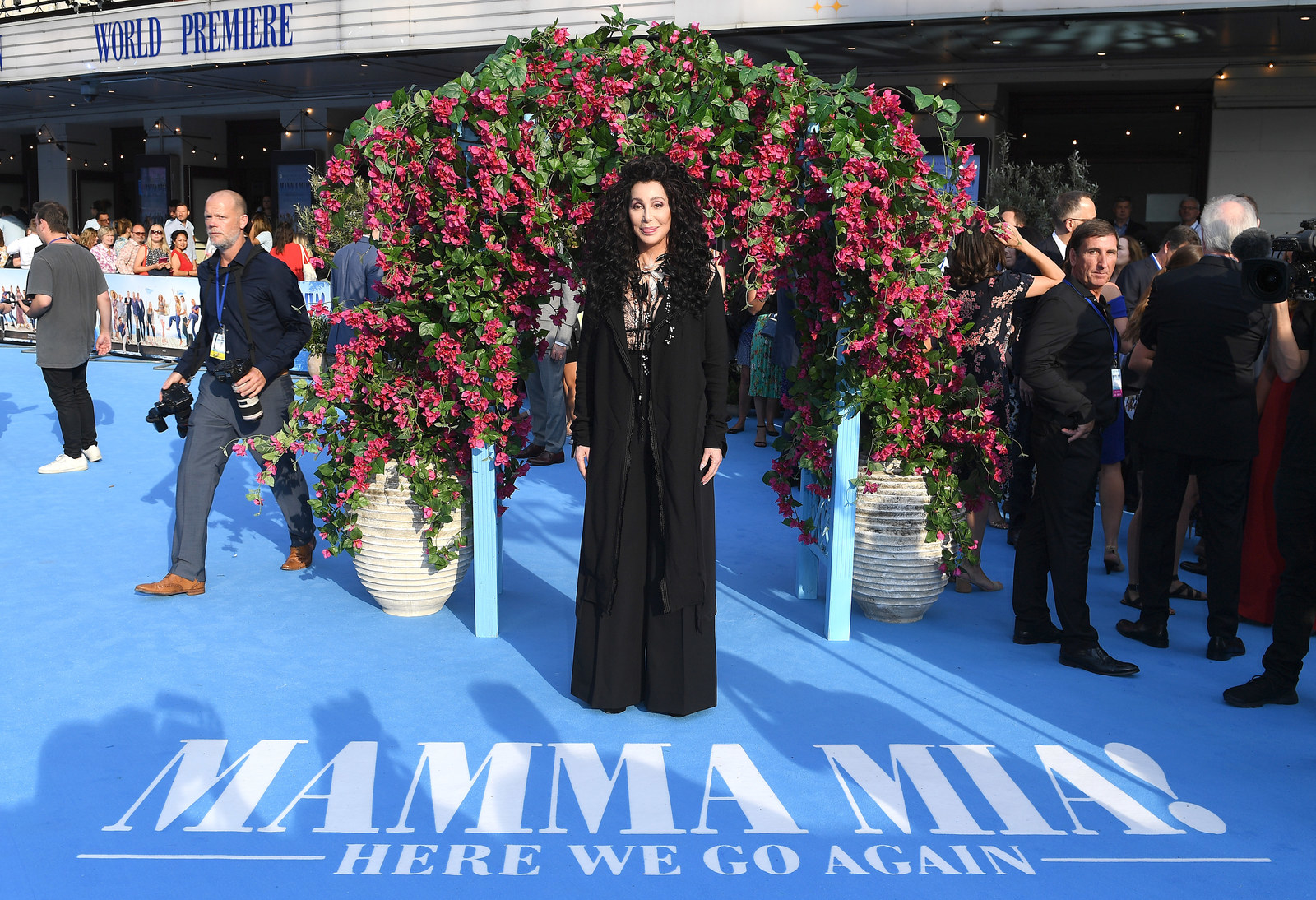 16.
MERYL DOING THAT!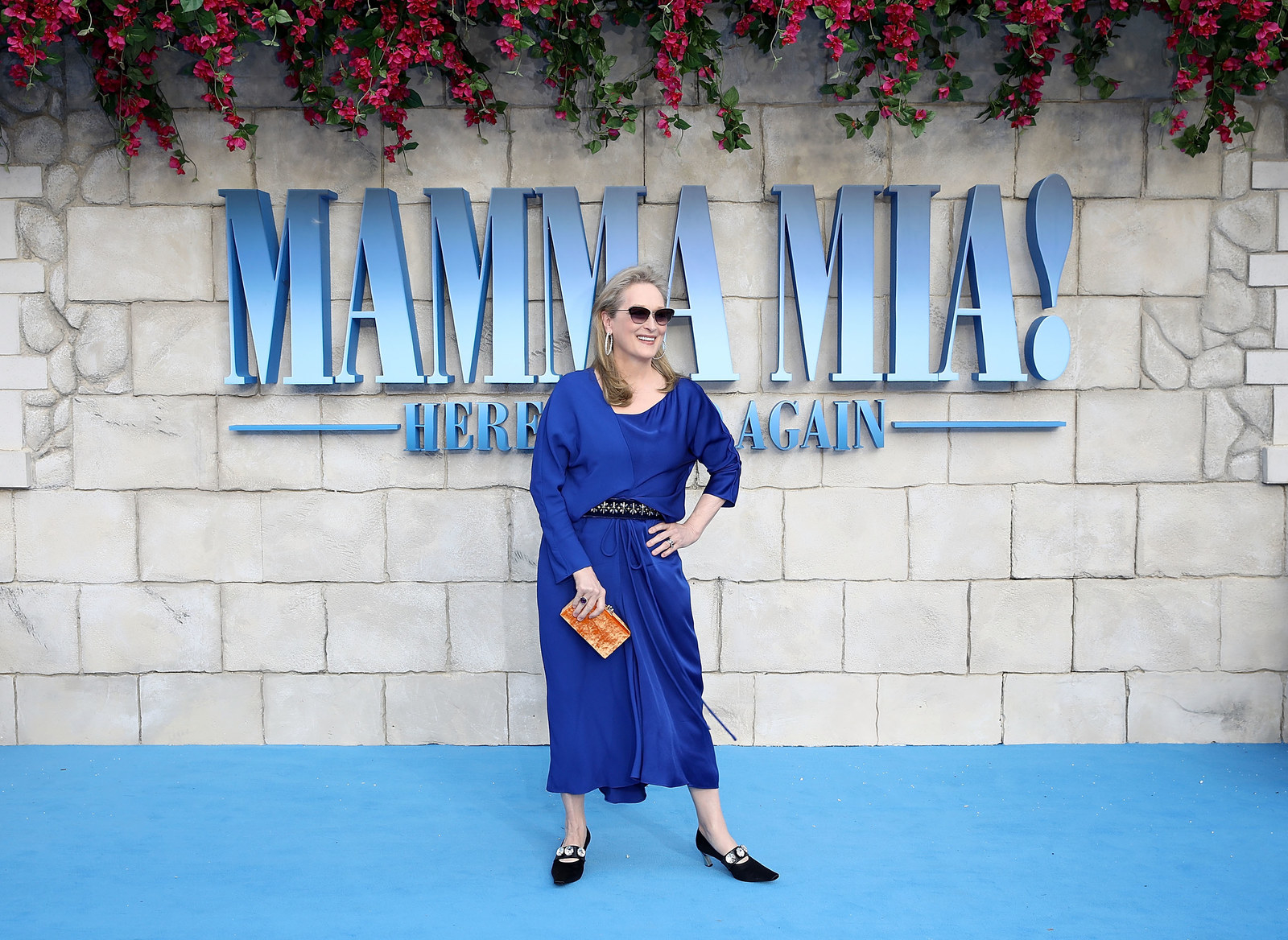 17.
And finally, Colin Firth with a selfie stick. AMEN.