1.
Chris Pratt announced his engagement to Katherine Schwarzenegger...
2.
...and Michael Clifford from 5SOS announced HIS engagement to Crystal Leigh:
3.
And in case that wasn't enough nuptial news, Lin Manuel-Miranda shared a sweet tribute to original Hamilton cast members Jasmine Cephas-Jones and Anthony Ramos, who also got engaged:
4.
Meanwhile, Miley Cyrus tweeted a super-long and touching tribute to her husband, Liam Hemsworth, and you can read the whole sweet note here: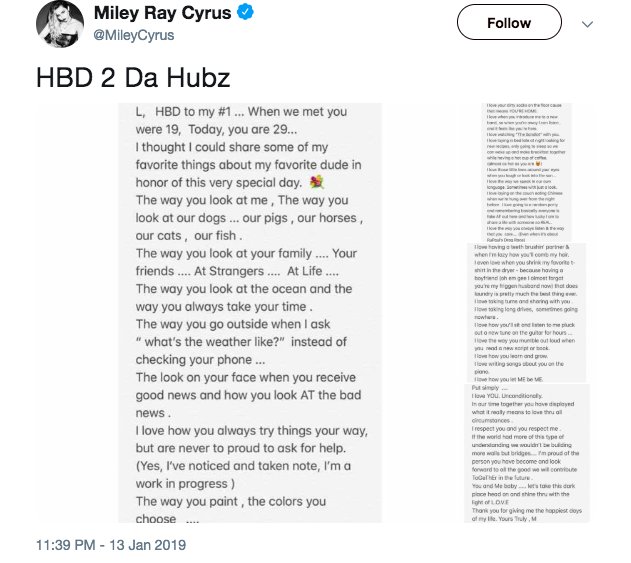 5.
Emma Bunton (aka Baby Spice) returned to the scene of "Wannabe" and made me emotional:
6.
Mindy Kaling teased us with our dream Masked Singer reveal:
8.
...while Lisa Rinna DID NOT:
9.
Oh, and Mariah Carey refused to acknowledge the passage of time in general:
11.
Cher was just thinking about Adam Lambert's recent cover of her song "Believe":
12.
Hugh Jackman and Pierce Brosnan bonded with their movie daughter, Amanda Seyfried (Jackman in Les Miserables and Brosnan in Mamma Mia!):
13.
Kesha shared this stunning makeup-free selfie:
14.
Jameela Jamil echoed my EXACT thoughts about John Krasinski and Emily Blunt:
...seriously, they're perfect!