On Saturday, February 8th, Asaf Borger, better known as electronic music producer, DJ, and performer Borgore posted this image to his Facebook wall: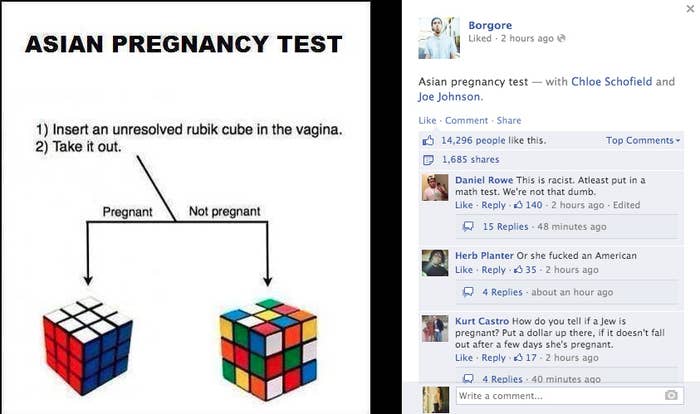 Many of Borgore's Facebook followers had a variety of responses to this post.
Let's start with the downright racist comments.
Some Facebook users had similar ideas about how to determine pregnancy according to race.
Borgore is a 26 year old EDM producer originally from Tel Aviv, Israel. He focuses on producing dupstep, trap, and house music and performs around the world. How this post has any relevance to his music is a mystery. Did he think this was good advertising? A funny, satirical way to connect with his fans? A reliable way to determine pregnancy?
No, no, and hell no.